Judge orders three-month delay in Nevada execution scheduled for late July, says defense owed more time to study execution protocol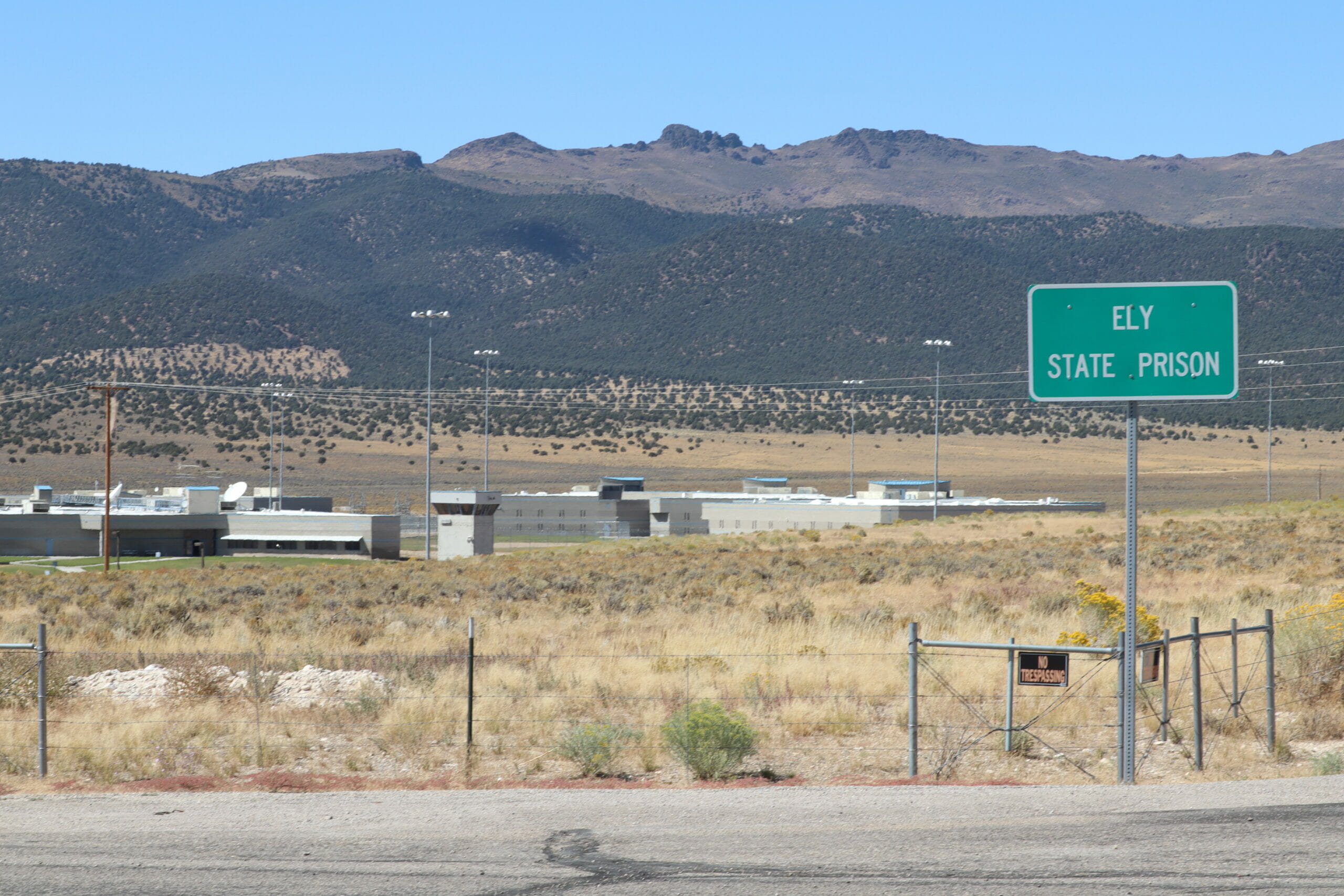 A federal court judge in Las Vegas is ordering an execution set for July to be put on hold at least until October, saying the defendant deserves more time to evaluate whether the method of killing violates his constitutional rights.
Judge Richard Boulware said after a Monday afternoon hearing that an order calling for injunctive relief in the case of Zane Floyd would come no later than Wednesday. He said that because the Nevada Department of Corrections (NDOC) had three months to establish protocols for Floyd's execution, Floyd should have at least that much time to consider whether the process violates the Eighth Amendment's protection against cruel and unusual punishment.
Floyd, who was convicted of killing four people and injuring a fifth person inside a Las Vegas grocery store in 1999, was originally set to be put to death on July 26. The federal court stay delays that date to at least the week of Oct. 18.
During testimony, Charles Daniels, director of the NDOC, said the agency had submitted eight different lethal injection protocols, including three-drug protocols and four-drug protocols, to account for upcoming expiration dates of certain drugs. Daniels said the protocols account for the possibility of NDOC needing to swap out the first drug, fentanyl, for alfentanil, and the fourth drug, potassium chloride, for potassium acetate, because some of the agency's supply of those drugs is set to expire in July.
Floyd's counsel argued that because one of the drugs included in the protocols, ketamine, would be used for the first time in an execution, they needed more time to consider the experimental injection.
If the execution takes place, it will be the first in Nevada since 2006. Another execution that was set to take place in 2018 was delayed amid fierce legal challenges from pharmaceutical companies that did not want their products used for capital punishment. The defendant, Scott Dozier, died by suicide in early 2019.
Daniels estimated that the cost of preparing for Dozier's execution — which included training, moving personnel and preparing equipment — was approximately $180,000. He said costs could go up on account of delaying an execution, but he added that he had no issue with the delayed date of the execution because his job is to be prepared regardless.
The delayed timeline for the execution also could allow more time for NDOC to conduct trainings in preparation for the execution, Daniels said. The trainings would involve moving personnel around the state and coordinating with state and local law enforcement.
The government's push to put Floyd to death comes just months after a bill proposing to abolish the death penalty passed the Assembly, advancing the issue further than has occurred in 20 years of abolition efforts. The bill died without a hearing in the Senate, after Gov. Steve Sisolak voiced concern about eliminating the punishment option in extreme cases and said the bill had no path forward.
Drug companies are gearing up for a fight similar to the one from three years ago. Multinational drugmaker Hikma Pharmaceuticals sent a letter to Attorney General Aaron Ford last week asking his office to secure the return of ketamine that the company says was illegally purchased by the state prison agency for the forthcoming execution.
"It is nothing less than shocking, and embarrassing for the State of Nevada," the letter reads.
Hikma is asking the department to immediately return all product — 50 vials at 500 milligrams each — within seven business days. The company's letter also seeks written confirmation from Ford assuring them that the corrections department will not use or attempt to use the vials for capital punishment.
"Hikma demands that NDOC cease and desist further illegal and tortious actions relating [to] its products, and that it take all necessary steps to ensure that Hikma's Ketamine is not used as part of its execution protocol," the letter continues.
During the Monday hearing, Randall Gilmer, a deputy attorney general representing the Department of Corrections, characterized the cease and desist letter as having no legal merit, but also said that the department has ketamine from other companies that it could use for the lethal injection and that the letter would not prevent NDOC from carrying out the execution.
Ketamine, also known as Special K, is an anesthetic often used in veterinary settings whose dissociative effects make it a commonly abused drug. The World Health Organization reported that when injected, the lethal dosage is 11.3 milligrams per kilogram of body mass, or 24.9 milligrams per pound.
It is classified as Schedule III controlled substance, which Hikma says state attorneys general or governors are required to sign an affidavit for, certifying under penalty of perjury that it won't be used for capital punishment.
Hikma alleges the state is well aware of the company's opposition to using its goods for capital punishment, and that the state government "surreptitiously obtained Hikma's Ketamine for use in an execution," which violated state and federal law.
A section of Nevada law says "a person shall not . . . unlawfully take, obtain or attempt to take or obtain a controlled substance from a manufacturer, wholesaler, pharmacist, physician, . . . or any other person authorized to administer, dispense or possess controlled substances." Hikma claims its property rights were violated and that its product is being used for a nontherapeutic use that won't be administered by physicians.
State drug law also states that "a physician . . . may prescribe or administer controlled substances only for a legitimate medical purpose." Here, Hikma says lethal injection is not a legitimate medical purpose.
The final statute included in the letter says that a person who "knowingly and unlawfully services, sells or otherwise furnishes a controlled substance to another person" is liable for wrongdoing or damage caused as a result of the use of the controlled substance. Again, Hikma points to the illegality of the purchase.
In 2018, Hikma successfully sued the state, its corrections department, and the department's director, helping to recover substances that the company says the state was going to administer in executions.
Hikma hasn't been the only pharmaceutical firm to intervene in Nevada death penalty proceedings. The company joined a lawsuit from Alvogen, another drugmaker, derailing the 2018 execution attempt.
"The State of Nevada is again attempting to use medicine in an unlawful way to effectuate a barbaric form of justice," Jen Shomshor, a senior staff attorney at the ACLU of Nevada, said in a statement. "Pharmaceuticals like this were developed to help save lives."
A federal court judge in Las Vegas is ordering an execution set for July to be put on hold at least until October, saying the defendant deserves more time to evaluate whether the method of killing violates his constitutional rights.
Update: This story was updated at 7:20 p.m. on June 28, 2021 to include more details about the court hearing.
The Nevada Independent is raising $200,000 by Dec. 31 to support coverage of the 2024 election.
Tax-deductible donations from readers like you fund this critical work.
If you give today,your donation will be matched dollar-for-dollar.
Give + Get Matched
Featured Videos