Drugs, abuse and a drive to kill: Zane Floyd's path to Nevada death row limbo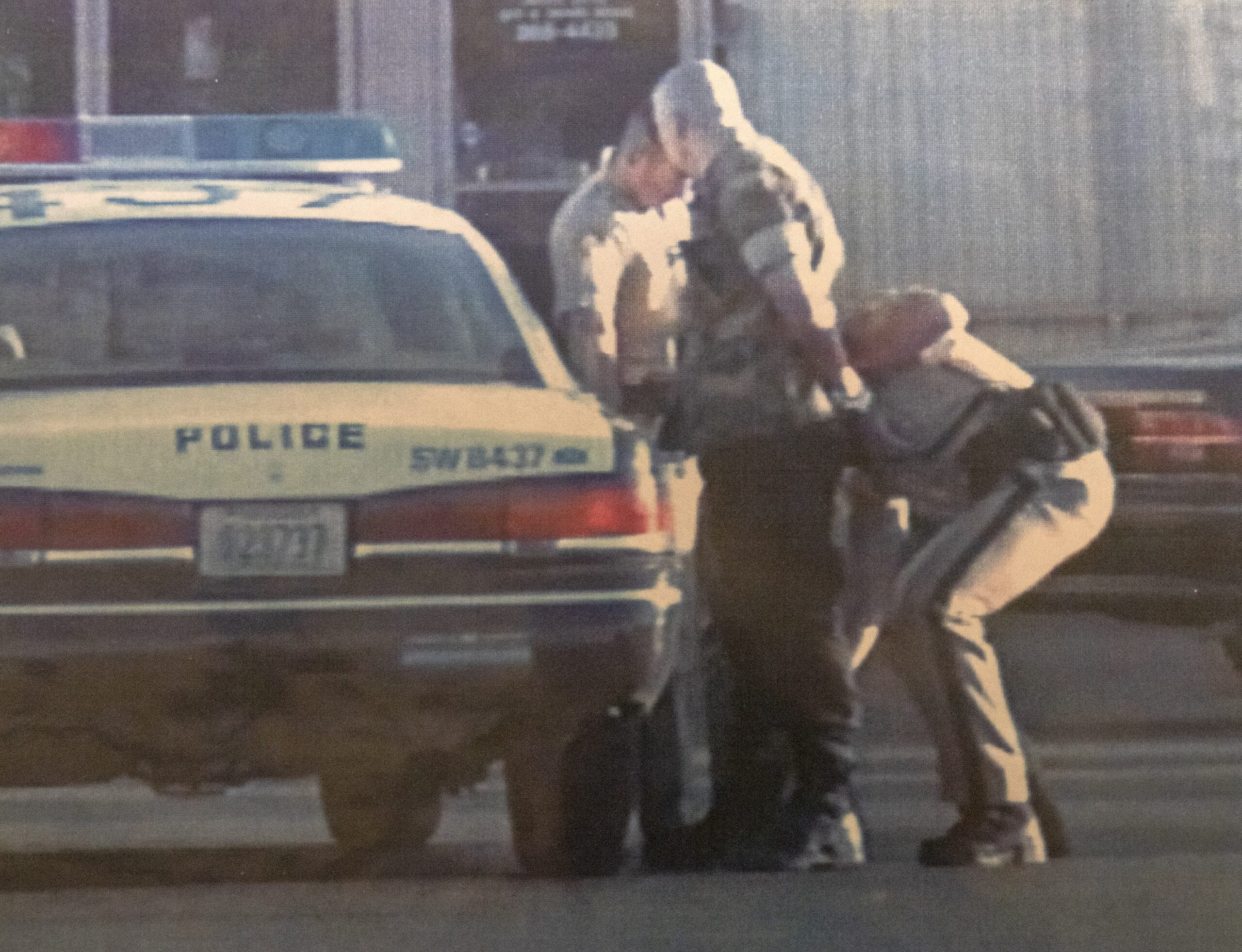 Warning: The following story contains accounts of sexual assault and violence that may not be suitable for all readers.
Zachary Emenegger heard the blast of a gunshot rip through the front of the Las Vegas Albertsons, interrupting him as he was stocking shelves during his graveyard shift.
It was 5:15 a.m. on June 3, 1999, and he had only a couple hours left on the clock when he heard more loud bangs. Emenegger ran from the store's soup and rice aisle and came across the bloodied body of a coworker. A man dressed in military fatigues stalked the produce section, wielding a shotgun.
Ducking behind rows of food, Emenegger avoided the gunman's attack for a moment, but then took blasts to the back and arm.
Emenegger survived by playing dead while lying on the floor. But after just five minutes inside the store, the assailant took the lives of four other people as he methodically moved through the supermarket, shooting at any person he saw. Others survived by scattering into back rooms and food coolers.
Zane Floyd left the store at 5:20 a.m. Arriving police saw Floyd point the shotgun at his own head, but after eight minutes of tense negotiations, they managed to talk him down and place him under arrest in the back of a patrol car in the Albertsons parking lot.
"I, I just, I just went to shoot people … I don't know why I went to shoot 'em, I just … I just went to shoot 'em," he told police officers.
To many who knew him, Floyd did not seem capable of murder. Family members, friends and coworkers described him as well-mannered and even funny during his adolescence. But he suffered from behavioral issues stemming from long-undiagnosed fetal alcohol syndrome disorder (FASD) tied to his mother's drug and alcohol use during her pregnancy.
Early in his teen years, Floyd began drinking, and by age 16 was regularly abusing drugs, including marijuana and methamphetamines. He struggled in school and faced an abusive stepfather at home. Enlisting in the Marines gave him structure, but his problems with alcohol continued, ultimately leading to his honorable discharge and return to civilian life in Las Vegas.
Only days before the killings, he was kicked out of his apartment and moved into a guest house on his parents' property. It was there that he kidnapped and raped an outcall dancer shortly before walking to Albertsons.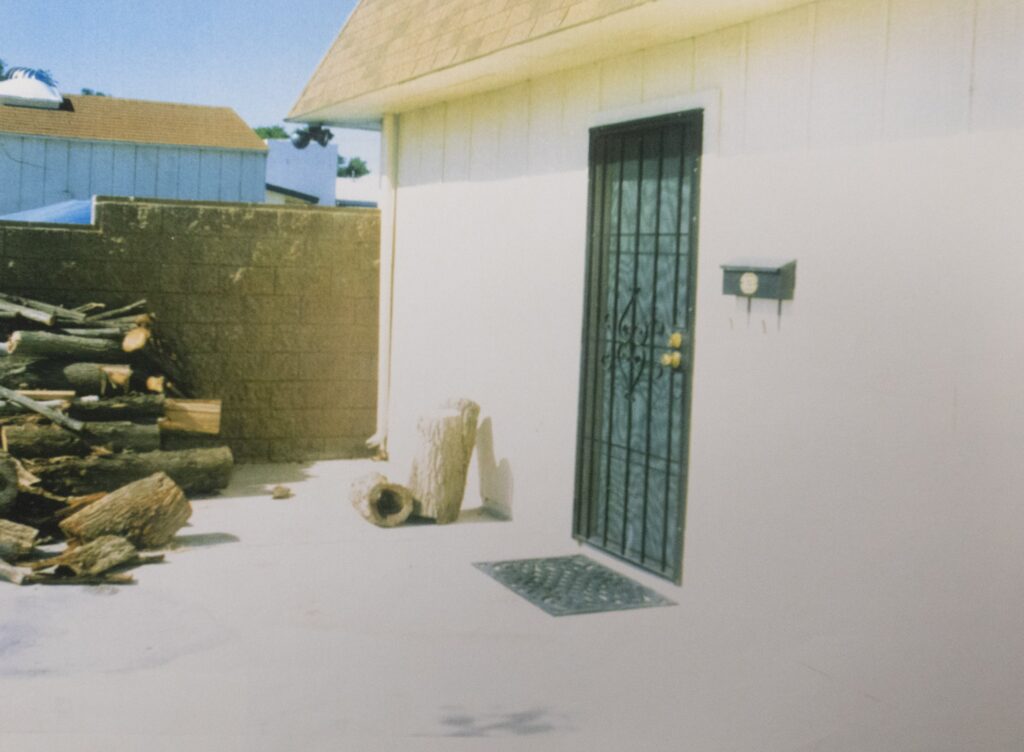 From the onset, prosecutors sought the death penalty. During his trial in the summer of 2000, Clark County District Attorney Stewart Bell characterized the incident as the "worst massacre in the history of Las Vegas."
The jury found Floyd guilty of four first-degree murders with use of a deadly weapon for the killings of Thomas Darnell, Dennis Sargent, Carlos Leos and Lucille Tarantino, and attempted murder, burglary, kidnapping and four counts of sexual assault.
Floyd's lawyers did not dispute his actions, but instead sought a life sentence. They asked jurors to consider numerous mitigating circumstances, including his abusive childhood and his insufficiently treated behavioral issues. But weighing multiple aggravating factors, the jury sentenced Floyd to death in July 2000.
More than 20 years later, Floyd remains on death row.
Since his execution was first scheduled for November 2000, Floyd has repeatedly delayed the punishment through a series of appeals and court petitions. Most recently, a mix of pending court challenges resulted in Clark County attorneys missing a deadline to secure an execution warrant for Floyd in time for an execution on the final day of this month.
The delay isn't unusual. Since 1983, when Nevada switched from the gas chamber to lethal injection, 10 of the 11 people executed had voluntarily waived their appeal rights before death. The last execution in Nevada was in 2006.
Amid the delays, public perceptions of the death penalty have changed significantly.
Polling over the past few years has shown that voters' opinions on the punishment are evenly divided, and the death penalty no longer has the support of a majority of Nevadans. Drug makers have also fought more aggressively to prevent their products from being used in lethal injections, and often block prisons from purchasing certain drugs used in executions.
The shifting landscape has pushed Nevada to devise new lethal injection combinations, but the never-before-used drug mixtures have faced legal challenges.
With Nevada's supply of a key lethal injection drug set to expire at the end of February, state officials have no clear way to acquire more of the drug — putting an indefinite hold on the execution of a man who does not want to die.
A rocky childhood
The Nevada Independent pieced together Floyd's life story from court transcripts of his trial, witness testimony, news archives, interviews, his clemency petition and recent court proceedings.
Those materials illustrate the pattern of trauma and substance abuse that led up to Floyd murdering four people that Thursday morning in 1999.
Zane Michael Floyd was born to Valerie Floyd and James Cobis on Sept. 20, 1975, in Estes Park, Colorado. Abandoned before birth by a father he would never meet, Floyd was born six weeks premature, weighing less than five pounds, with underdeveloped lungs and suffering from undiagnosed FASD.
His mother, a self-described hippie who lost her first son to sudden infant death syndrome when he was just three months old, drank alcohol and abused drugs, including marijuana and possibly cocaine, throughout her pregnancy. That pattern continued after Floyd was born, as she often drank because she "didn't want to feel anything, any pain" from the loss of her first child, she said during the trial.
Floyd had delayed developmental milestones, including walking and talking, and was held back in second grade. Pressure from his stepfather ensured that he remained in standard education classes even after being recommended for special education.
He was also diagnosed with attention deficit hyperactivity disorder (ADHD) and prescribed ritalin in elementary school. In middle school, he was instead prescribed antidepressants to address his underlying emotional issues, and doctors who treated 13-year-old Floyd noted a history of lying, behavioral problems and fighting with other children.
Struggling in school, Floyd fell into patterns similar to those of his mother. Alcohol was easily accessible at home, and he and his best friend, Robert Hall, began drinking in their early teen years.
A volatile home life intensified problems at school. Valerie and Mike Floyd, who married when Floyd was 3 years old, were heavy drinkers, and moved constantly because his stepfather was in the military, eventually settling in Las Vegas when Floyd was 12 years old. Mike Floyd physically abused Zane Floyd and his mother, even leading to his arrest at one point.
Floyd was also predisposed to addiction — a condition exacerbated by his FASD. In the 1980s and '90s, drugs were commonplace in Las Vegas. Meth labs dotted the valley, and Floyd lived close to a drug house where many kids went to get high. By age 16, Floyd regularly smoked marijuana and used methamphetamines.
Despite his tumultuous personal life, many family members and friends recalled positive interactions with Floyd. Carolyn Smith, who became friends with the family after their move to Las Vegas, considered Floyd her godson and said he never acted violently and treated her daughter with kindness.
At times, Floyd found success. After being expelled from the public school system for suspected drug use and fighting on a school bus, he enrolled at Faith Lutheran High School, a private religious school in western Las Vegas. There, he managed to improve his grades, and his baseball coach recalled that Floyd matured and helped the team achieve success.
But the improvements didn't last, and he fell back into regularly drinking alcohol and using drugs. Unhappy as an 18-year-old high school junior, he returned to public school at Clark High School to try to graduate earlier. Soon after, Floyd dropped out, weighing the possibilities for his future without having a high school diploma.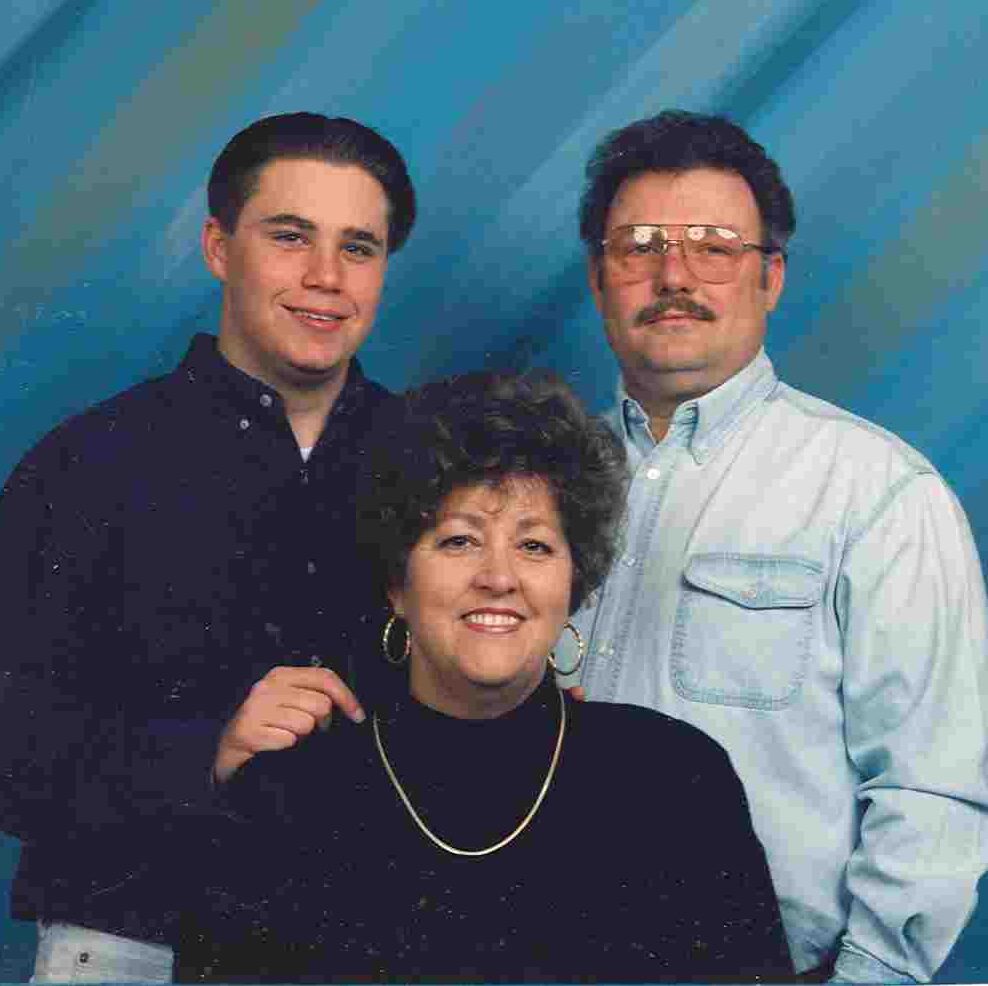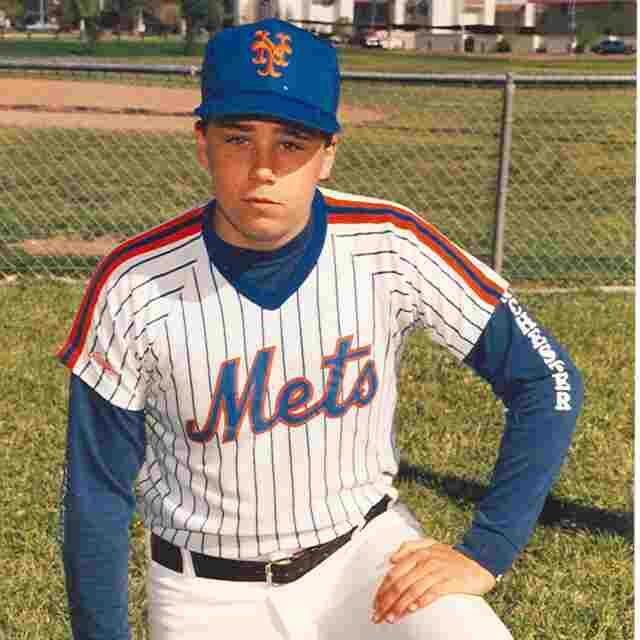 Successes and troubles in the military
Zane Floyd had long held an interest in the military. His stepfather and his maternal grandfather, Wayne Hodson, both served in the Navy.
Though friends and family were surprised by his desire to enlist, his relatives later speculated that he had a desire to prove his manliness within the family.
Mike Floyd wanted his son to join the Air Force or Navy, branches that could teach practical skills for civilian life, but Zane Floyd wanted to be a Marine.
Floyd made his way through boot camp, losing 30 pounds over the course of just a few weeks, and soon after was deployed to Guantanamo Bay, Cuba.
Though not in an active war zone, conditions on the base were harsh. Marines on duty faced an ever-present danger of the base being overrun with refugees. They witnessed Cuban and Haitian asylum seekers killed by enemy soldiers or blown up in the Cuban minefield outside of the base. During and after his service, Floyd told family members about his fears of being shot and how he felt powerless to help the refugees.
Floyd earned multiple commendations and medals in the Marines. That trend continued after he left Cuba in 1996 for Camp Pendleton in Southern California, where he was considered one of the best instructors in his unit, despite being the youngest.
But his personal struggles with substance abuse followed him. In Cuba, alcohol was cheap and widely available. Floyd often drank with others in the barracks, and in one instance he was reported for drinking on duty.
His drinking problems continued at Camp Pendleton, and worsened after an unsuccessful attempt in 1997 to meet his biological father left him feeling dejected and unwanted.
Weeks later, Floyd was arrested while driving under the influence — the second time he was reported for alcohol use in the military. Though he left with an honorable discharge in July 1998, Floyd was told not to reenlist.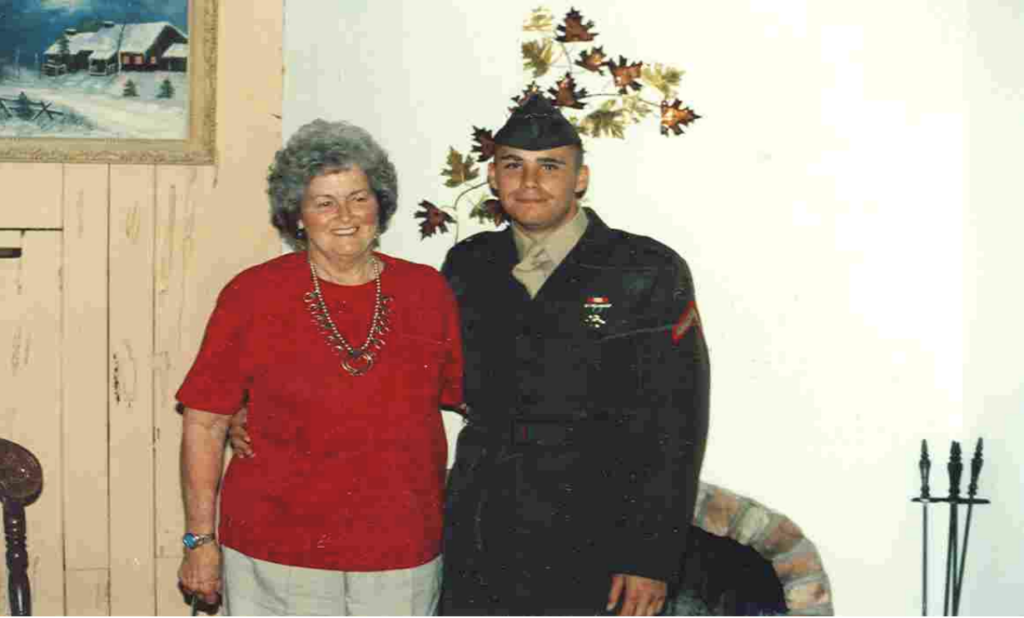 Problematic return to civilian life
Like many other veterans returning to civilian life outside of the military, Floyd's transition in Las Vegas was far from smooth.
Veterans often struggle to find jobs that provide them with the same pay and benefits they had in the military, and as an ex-Marine who specialized as a weapons trainer and entered the Corps at age 18, Floyd had little experience to find work, especially in a city built on hospitality and entertainment.
Months after his move back to Las Vegas, Floyd began using meth again after Hall, his best friend, and a habitual drug user, moved in with him. Hall would later recall how Floyd would go for days without sleep as the two used drugs and partied.
Floyd's family and friends also noticed changes after his time in the military. He was more introverted and would spend hours speaking obsessively about weapons. In January 1999, Floyd purchased a shotgun and handgun from a local firearms store.
In the weeks leading up to the killings on June 3, Floyd spiraled. In May, he lost his job as a security guard, leaving him with just a part-time gig as a bouncer at a bar called Sneakers. That same month, his closest cousin was killed by a drunk driver, devastating his family.
At the end of May, he was kicked out of his apartment, forcing him to move back into the guest house on his parents' property.
On June 2, after picking up his final paycheck from his security guard job, Floyd and his girlfriend, Paulina Atamoh, went to the Olympic Gardens strip club just north of the Stratosphere, where she was meeting friends for a bachelorette party.
Floyd grew angry after realizing his former company had shorted him on his last paycheck. He drank heavily, consuming eight double shots of Jack Daniel's whiskey and several beers. The couple continued their night out, traveling to the Rio to see the disco band Boogie Knights and do some dancing.
Drunk, Floyd ditched his girlfriend for the blackjack tables. She found him, they fought, and she left, leaving Floyd alone to gamble nearly all of his last paycheck away.
He saved just enough money to take a cab home.
A sick fantasy unfolded
By his own account, Floyd was feeling like a loser when he returned home around 3 a.m. on June 3, 1999.
"I wouldn't say shit was fallin' apart," Floyd told police after his arrest. "I was tearin' it apart, and I was makin' it fall apart."
Once at home, Floyd called Love Bound, a de facto escort service that dispatched dancers to homes, parties and hotel rooms. Though he had just $7 to his name, he asked for a young woman to be sent to his guest house and told them he had $700 — an amount that typically signaled a client was interested in sexual services beyond just dancing.
Tracie Carter, a 20-year-old from Portland, Oregon, was dispatched to Floyd's home around 3:30 a.m., after she had already worked a job earlier in the night and taken some methamphetamines.
Upon arriving, Carter was grabbed and shoved through the door, then came face to face with Floyd's shotgun — one that he had modified to the point that prosecutors later said it was changed from a game hunting weapon into an assault weapon.
"He tells me it's just his sick little fantasy," Carter later said during the trial. "He wants to know what it's like to kill."
Carter attempted to calm the agitated man. But there was little she could do. Carter was much smaller than Floyd, who stood 5-foot-11 and weighed more than 200 pounds. Over the course of the next hour and a half, Floyd commanded her to undress and enter his bedroom. Floyd raped Carter, warranting sexual assault charges for digital, vaginal and anal penetration and fellatio.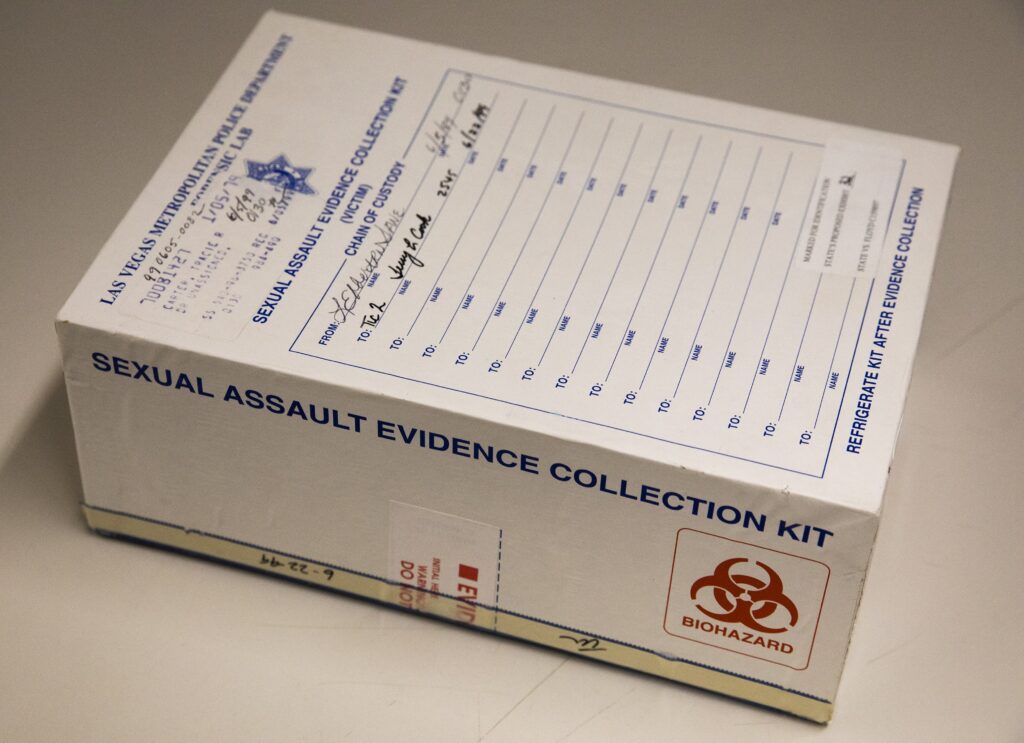 Floyd detailed to Carter his desire to kill, telling her that it was why he entered the military and that he had 19 rounds with which he planned to kill the first 19 people he saw.
Before giving Carter 60 seconds to run away or be killed, he had her tie a bathrobe around him. Underneath, he was dressed in military wear — a camouflage blouse, black trousers, command boots and the shotgun.
As Carter escaped to a payphone around 5 a.m., Floyd began his walk to a store only a half-mile away that he had visited plenty of times in the past.
With the sky growing brighter just before sunrise on a cold and windy morning, Floyd walked a pair of residential streets to an Albertsons, where 30 people were working and shopping.
'The most evil look on his face'
Upon arrival, Floyd discarded the bathrobe and quickly began firing. He shot Thomas Darnell in the back, just as the 40-year-old courtesy clerk was bringing shopping carts into the store.
Running, shooting and reloading, Floyd stalked through the store, attempting to kill every person he encountered. He shot employees Carlos "Chuck" Leos, 41, and Dennis Sargent, 31, before his encounter with Emenegger, the only gunshot victim who survived that day.
As Emenegger lay still on the floor, shot in the back and the forearm, he heard Floyd say, "Yeah, you're dead," before the gunman shot the final victim, 60-year-old Lucille Tarantino.
More than 20 other employees and shoppers survived that day by hiding throughout the store, including in various food coolers and dark back rooms.
Deli clerk Kelly Pearce, who concealed herself on a freezer shelf in the bakery area, overheard Tarantino pleading with Floyd moments before he shot her in the head. Mark Schmitt, the store's meat manager, glimpsed Floyd as he fled up a ladder with several others to hide in the store's compressor room.
"He had the most evil look on his face you ever seen," Schmitt said during the trial.
Less than a minute after Floyd entered Albertsons, the store's bookkeeper, Christine Goldsworthy, called 911, hiding in an upstairs office that overlooked the store. Police arrived within minutes, but it was too late to save the lives of four people.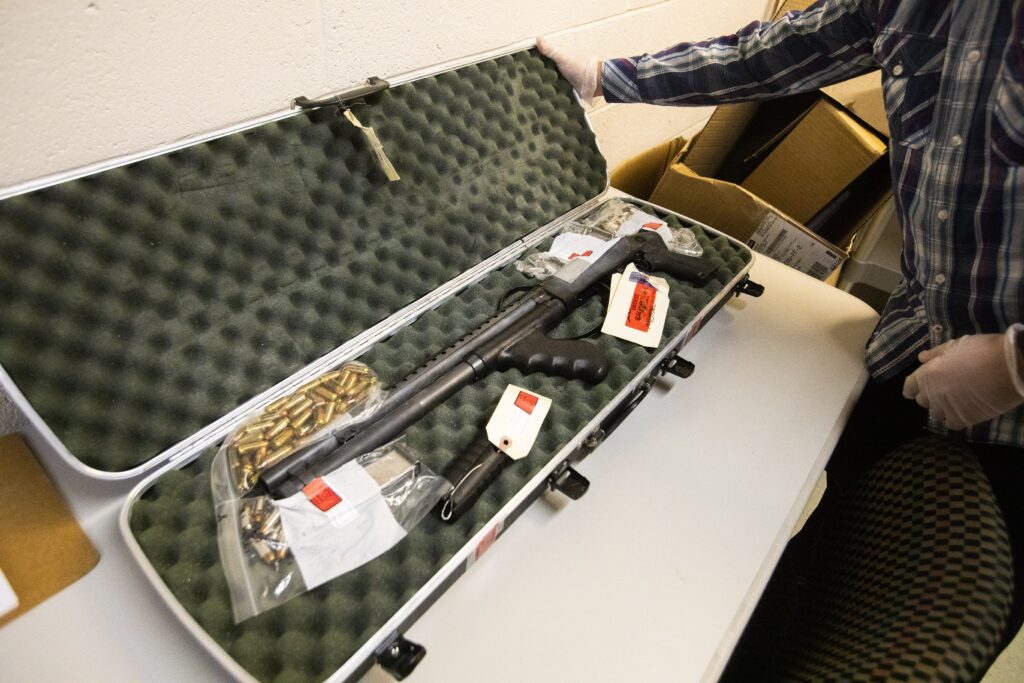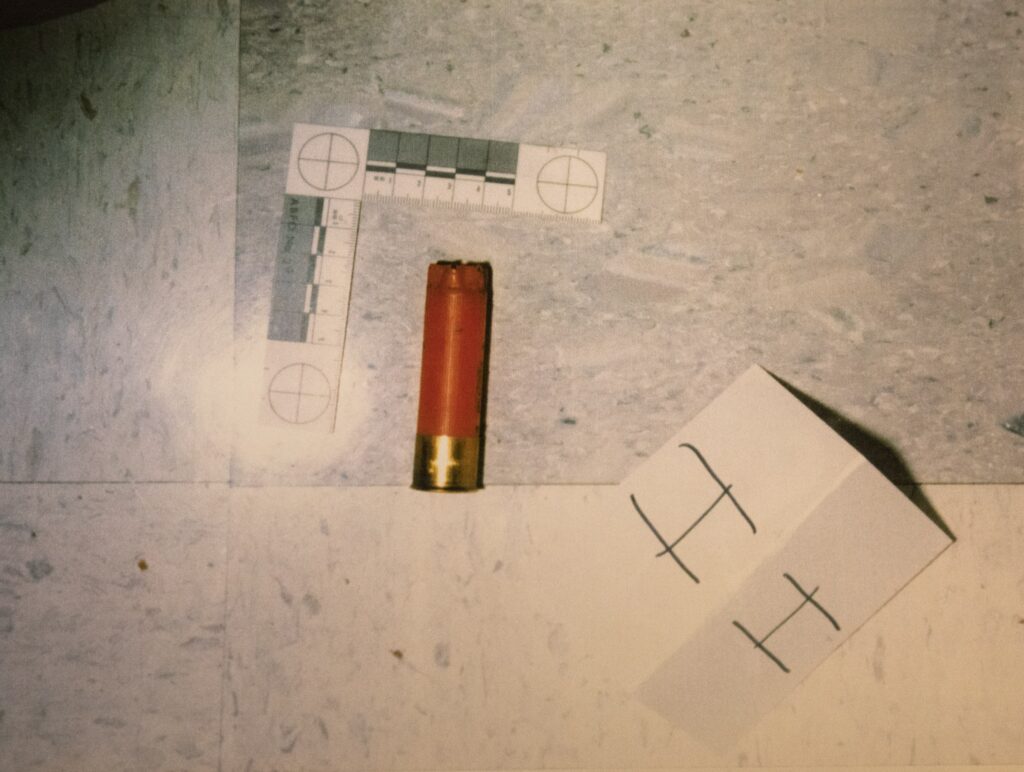 By 5:20 a.m., Floyd left the store. Surrounded by police officers, he threatened to kill himself, pointing the shotgun at his chest and head. But he was scared to pull the trigger — foreshadowing his eventual fight to stay alive while on death row — and he did not want to aim his gun at the police.
Officers from the Las Vegas Metropolitan Police Department calmed Floyd enough to get him to kick his gun away and detain him in handcuffs, but Floyd was distraught, in disbelief of what he had just done.
"Why did I kill those people? Why did I kill those people? I, I don't know," Floyd said, stuttering and hyperventilating, as he spoke with police after being arrested. "I don't know why, I don't know why … I just, I just started shooting, and I just kept shooting."
When police tested Floyd's blood at 8 a.m. that day his blood alcohol content was 0.09, meaning it was likely around 0.14 (above the then-legal limit of 0.10) at the time of the shooting, according to experts who testified during the trial. The blood test also found no traces of drugs, even though Floyd said he took meth prior to his rampage at the store.
Amid the news coverage of Floyd's crimes, the 23-year-old appeared unrecognizable to his family and friends. The easygoing kid they once knew sported a shaved head and a vacant look. He stood accused of murdering four strangers.
"His eyes, it was just a strange thing, a zombie … a scary individual that wasn't the Zane we knew," Michael Hall, the father of Floyd's best friend, explained.
The devastating impact of his crimes
Over the course of just five minutes, Floyd had wreaked havoc and forever upended the lives of scores of people. Families lost their loved ones. Children lost their parents. Many others who barely escaped were left with deep psychological scars.
Thomas Darnell, born in 1959, had worked at Albertsons for two years as a courtesy clerk. Described as sweet and caring, Darnell's mother spoke at the trial about how he would help old ladies take out trash from a restaurant near the supermarket.
"You just never stop crying," his mother said. "Nothing will bring Tommy back."
The other murder victims included the store's meat manager, Carlos Leos, supervisor Dennis Sargent and Lucille Tarantino, who worked at the salad bar.
Leos, affectionately nicknamed "Chuckles" by some of his coworkers, had celebrated one year of marriage with his wife Leanne just days before the shooting. She described him as a happy guy, who was quick to make a joke, enjoyed deejaying and worked a second job at a record warehouse because he loved music. During Floyd's trial, she spoke about how losing her best friend affected her every day.
Sargent's ex-wife, Brenda, testified at the trial, telling the court that he was a strong father who cared deeply for his son, Cody, and her three other children. After his death, Cody often feared that his mother, Brenda, would not return home from work.
Tarantino was survived by three daughters and a husband of nearly 40 years. Her daughter, Lani, testified during the trial, speaking about her easygoing and well-read mom who had so much to give to her family.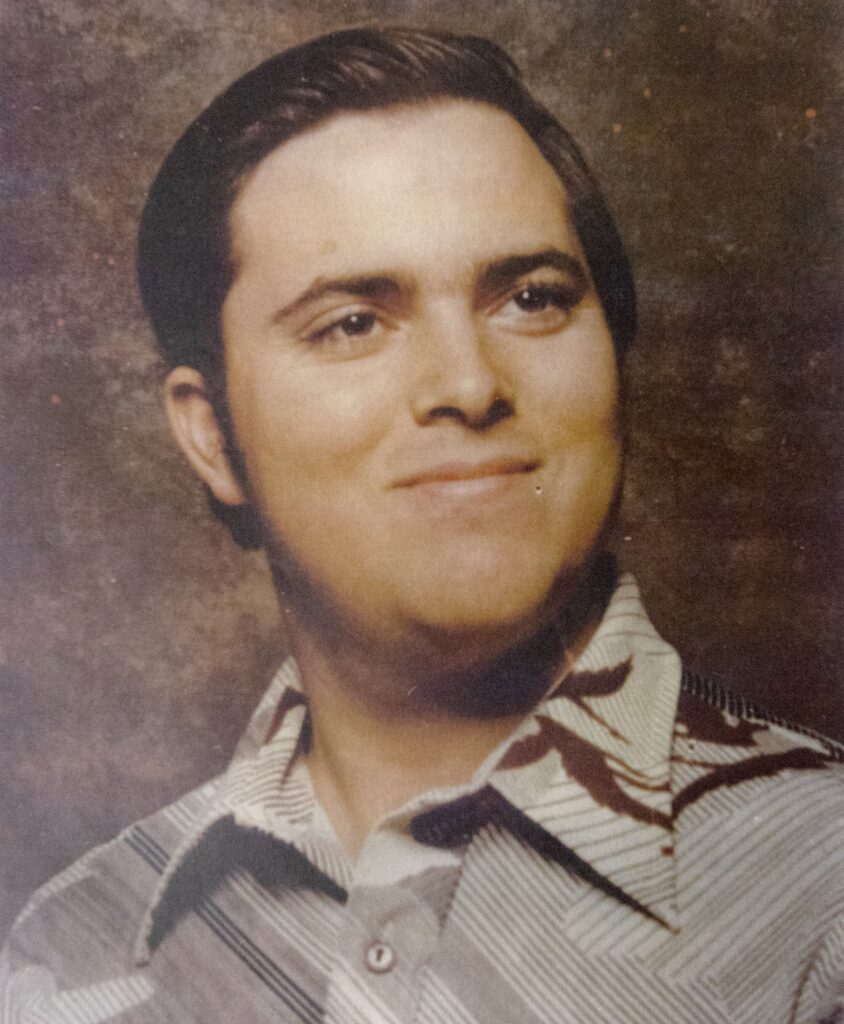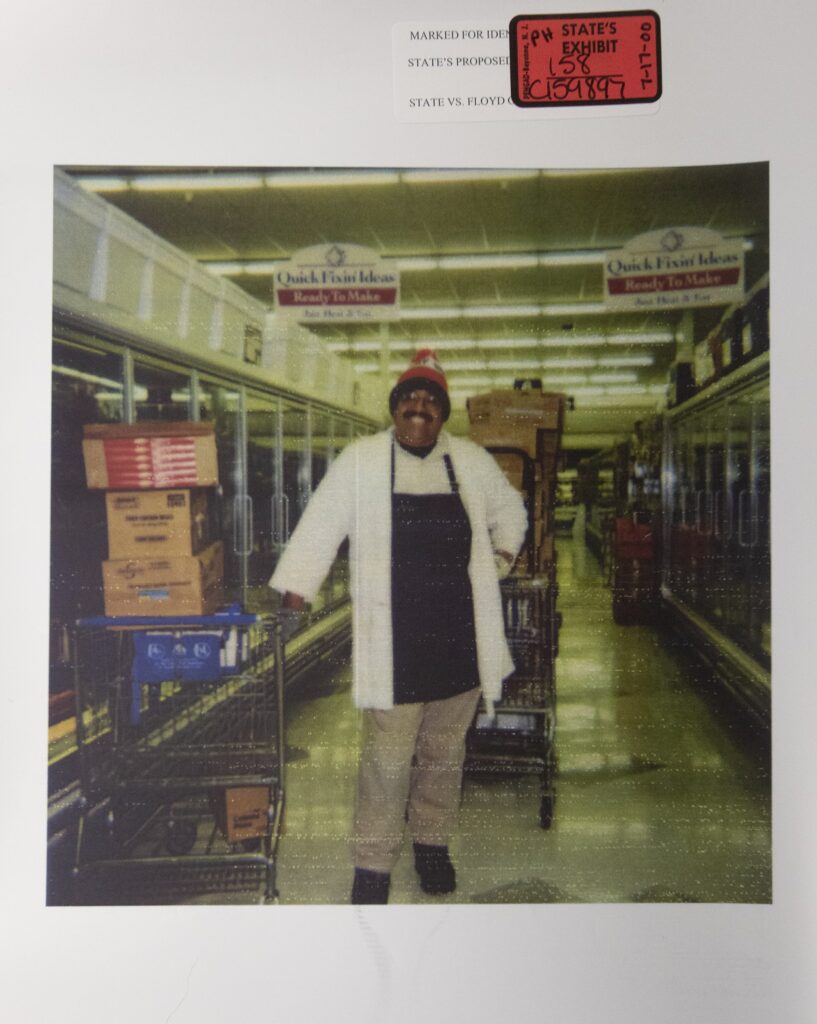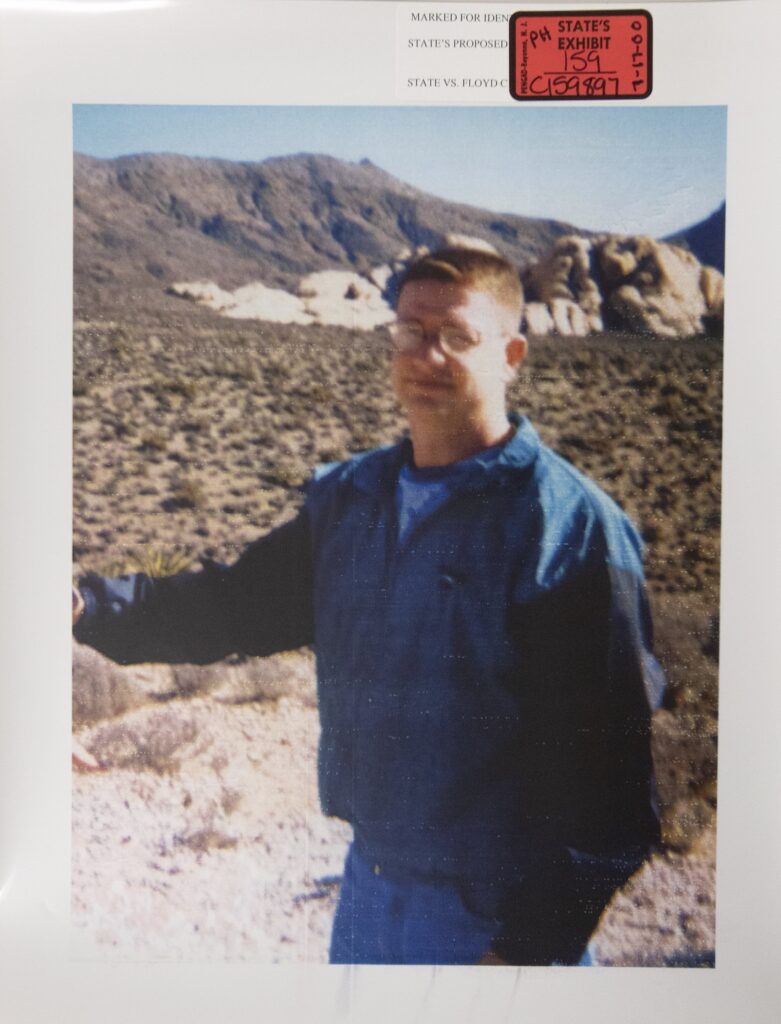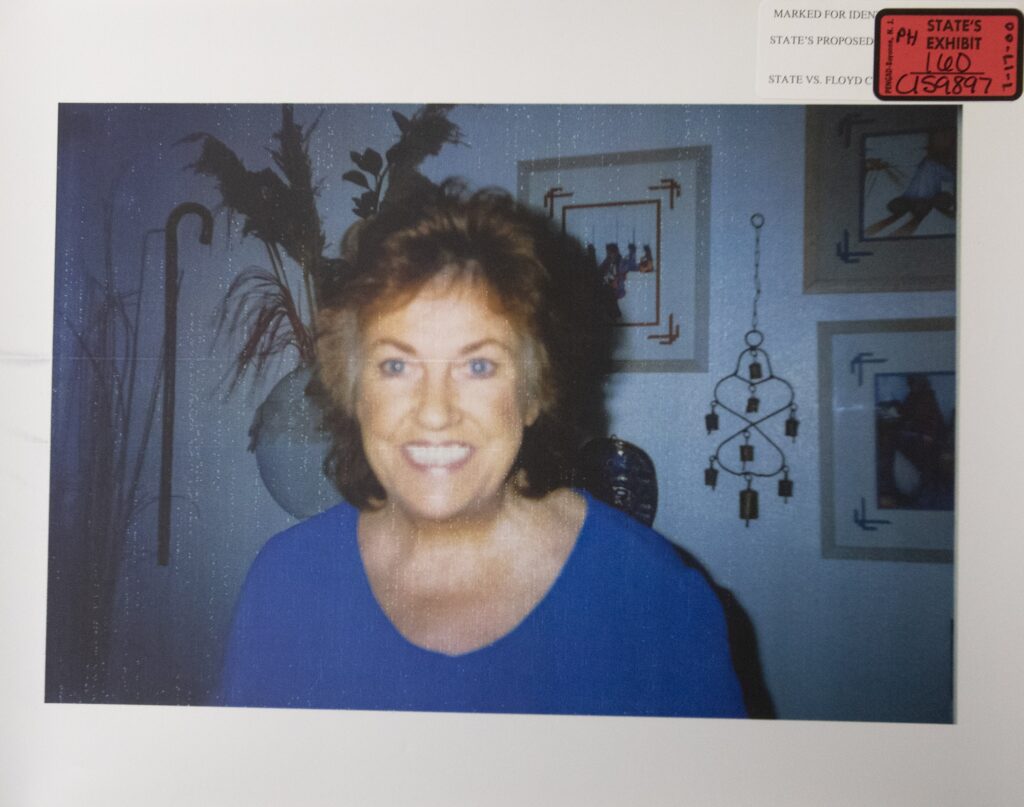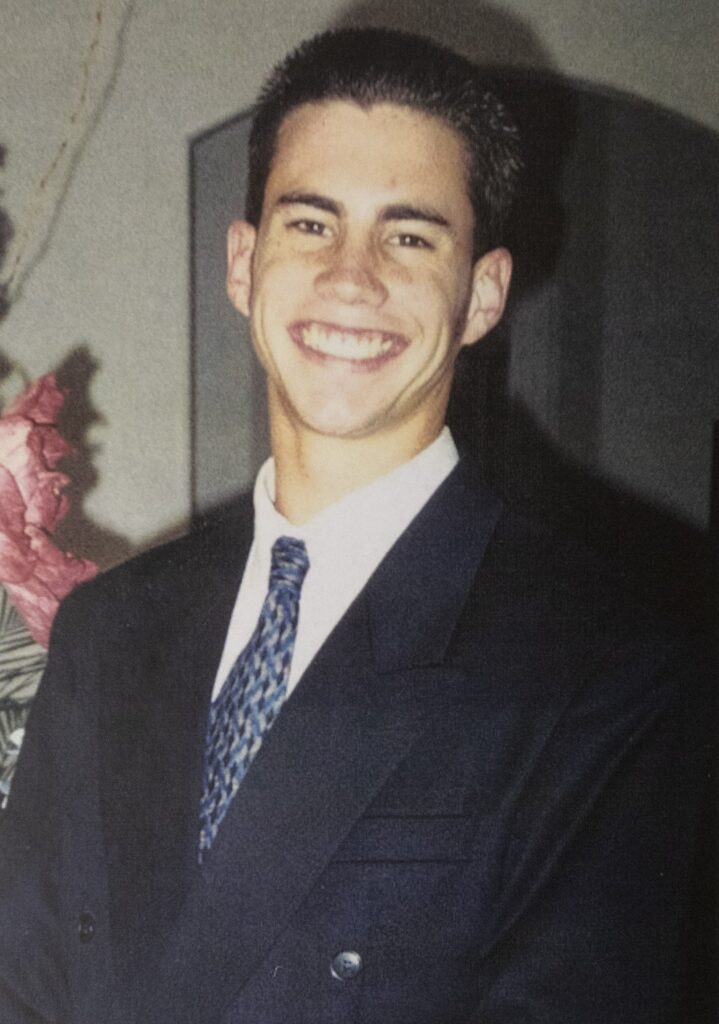 Even for those who survived the shootings, the physical scars were severe. Emenegger was left with serious muscle tissue loss and nerve damage that led to numerous surgeries.
Carter, who was sodomized by Floyd, was deeply embarrassed by what had happened to her. She was not treated at a hospital until several days after the shooting, and even months after the incident, she remained flighty. For weeks, Carter was held at Clark County Detention Center to ensure she would be available to provide testimony for the prosecution.
The trauma stretched beyond those who were physically harmed by Floyd. Rene Sanchez was at the Albertsons delivering flowers when she heard the gunshots. She hid inside a produce cooler, at one point peering out only to see Tarantino's lifeless body.
Scared to leave, she stayed inside the produce cooler with another woman for about three hours after the shootings had ended. Afterward, she began taking high blood pressure medication and antidepressants.
"Every single day, I'm affected by it. It's an image that never leaves my mind," Sanchez said during the trial. "I haven't slept one full night since the day it happened."
'I'm going to regret this for the rest of my life'
From the onset of Floyd's case, Clark County prosecutors wanted capital punishment for the quadruple killer. They filed a notice that they intended to seek the death penalty a month after Floyd's arrest.
That pursuit came amid a changing national climate on gun safety, as the murders took place just six weeks after the Columbine High School shooting in Colorado, in which 13 people were killed.
During the trial, Clark County District Attorney Stewart Bell called Floyd the worst killer in the city's history.
"The bottom line, ladies and gentlemen, is that Zane Floyd purposely, intentionally, premeditatedly, deliberately perpetrated the worst massacre in the history of Las Vegas," Bell told the jury.
Those remarks, described as inflammatory by Floyd's defense, would later spark an appeal from Floyd on the basis of prosecutorial misconduct, but they underscored Bell's approach to the case. As the trial proceeded, prosecutors argued "if not now, when," asserting that a man guilty of four murders was just the type of criminal to warrant capital punishment.
But imposing the death penalty is no simple decision. When evaluating the penalty for first-degree murder (the most severe), juries must weigh a combination of aggravating and mitigating circumstances.
In particular, prosecutors focused on the randomness of the killings as an aggravating factor, arguing that Floyd acted to satisfy his own sick fantasy, without concern for the victims.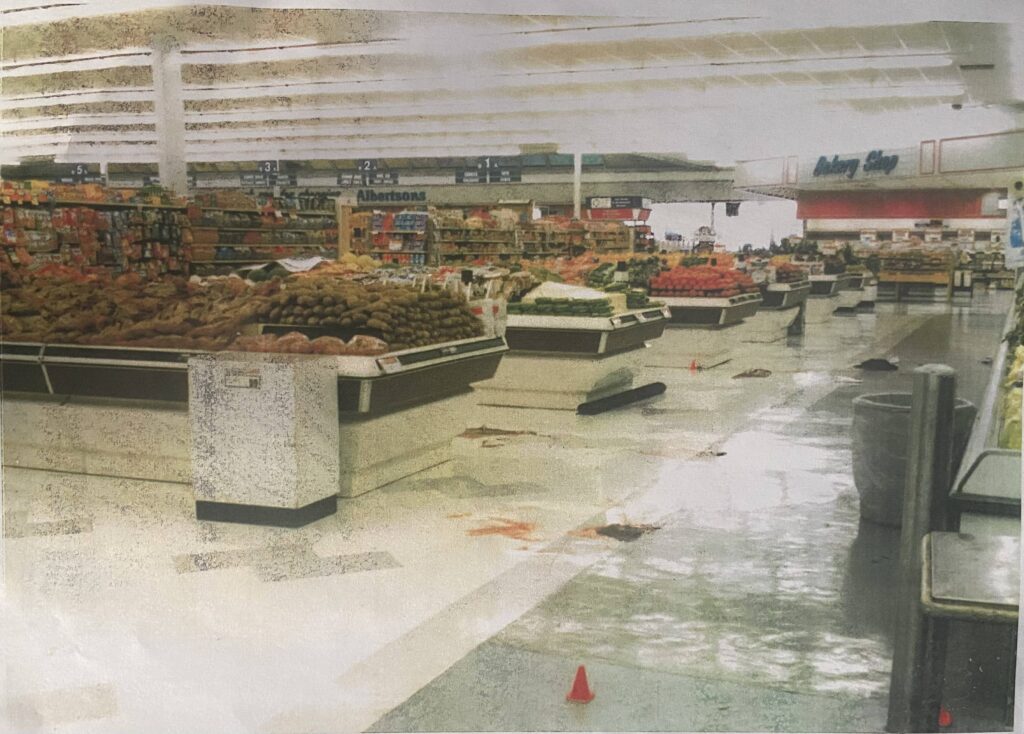 Though Floyd had been drinking alcohol and said he had taken meth — which police again found no traces of — prosecutors argued that he was in control as he committed the killings.
But the medical experts who evaluated Floyd provided conflicting arguments about his level of impairment, and witnesses for the defense contended that on June 3 Floyd was in a dissociative state — a mental condition under which Floyd was detached from reality and evidenced, in part, by his inability to remember all of his actions.
"He snapped. He was under extreme emotional distress," one psychologist said.
Fighting for life in prison with no chance of parole, the public defenders representing Floyd did not dispute that he committed the crimes, but they argued to the jury that myriad mitigating circumstances should spare Floyd from death.
A group of psychologists, social workers, friends and family members spoke to the court about Floyd's lifelong behavioral issues, the abuse he faced as a child, his military service, his struggles with alcohol and drug use and the mental anguish he experienced in the days prior to his crimes.
As the penalty phase of the trial came to a close, Floyd offered one unsworn statement, which was not made under oath and was not subject to cross-examination.
"I can't take back what I've done. It's inexcusable," he said. "I can't tell you why I did it … I'm so sorry that you'll never even know, and I'm going to regret this for the rest of my life."
After three days of deliberations, the jury decided on a penalty of death for each of the four counts of first-degree murder. He also received multiple sentences of life without parole for the other charged crimes, and was ordered to pay more than $180,000 in restitution.
The first order of execution set his punishment for the week of Nov. 13, 2000.
Uncertainty of an execution
A patchwork of appeals and petitions to higher courts, driven by Floyd's desire to live out the remainder of his life in prison, have repeatedly delayed that scheduled execution and kept him on Nevada's death row for more than 20 years.
For condemned inmates who want to live, appeals can draw the process out over many years as cases move slowly through the state and federal courts.
But even for so-called "volunteers" who stop fighting the process, executions are rare. Scott Dozier, convicted of murder in 2007, sat on death row for more than nine years during the slow process of litigation, before he waived his appeals in 2016. Appeals of the state's lethal injection protocol further delayed his execution, though, before he later died by suicide in January 2019.
Since the conclusion of his original trial in 2000, Floyd has filed numerous challenges to his execution, from alleging prosecutorial misconduct by Clark County lawyers to arguing that his original trial defense team provided him with ineffective assistance. In more recent years, he has contested the state's never-before-used lethal injection plan, echoing arguments made by Dozier's lawyers, and claimed that the execution cannot take place at Ely State Prison, where Floyd resides, because of technicalities in Nevada law.
After Floyd's case sat dormant for several years, Clark County District Attorney Steve Wolfson pursued a warrant of execution for Floyd in the spring of 2021 — only weeks after a supermarket massacre in Boulder, Colorado that left 10 people dead.
"I want our lawmakers to have their eyes wide open because this is a landmark case," Wolfson told the Las Vegas Review-Journal in March 2021, as legislators in Carson City were preparing to discuss a bill that would have abolished the death penalty in Nevada. "They need to be aware that there are these kinds of people out there where the jury has spoken loudly and clearly."
That bill never passed. Democratic lawmakers in the Assembly advanced the legislation, but it was spiked after moving into the jurisdiction of other Democratic leaders, including two state senators who work day jobs in Wolfson's office, and Gov. Steve Sisolak, who has said the punishment is warranted in extreme situations.
As other states abolish the death penalty — with Virginia most recently doing so last year — Nevada faces a key obstacle in sourcing drugs for executions.
The state's supply of ketamine, a key drug in Nevada's execution protocol, is set to expire on Monday, putting a hold on attempts to execute Floyd for the foreseeable future. Pushback from pharmaceutical companies has left the state with no clear way of sourcing more ketamine.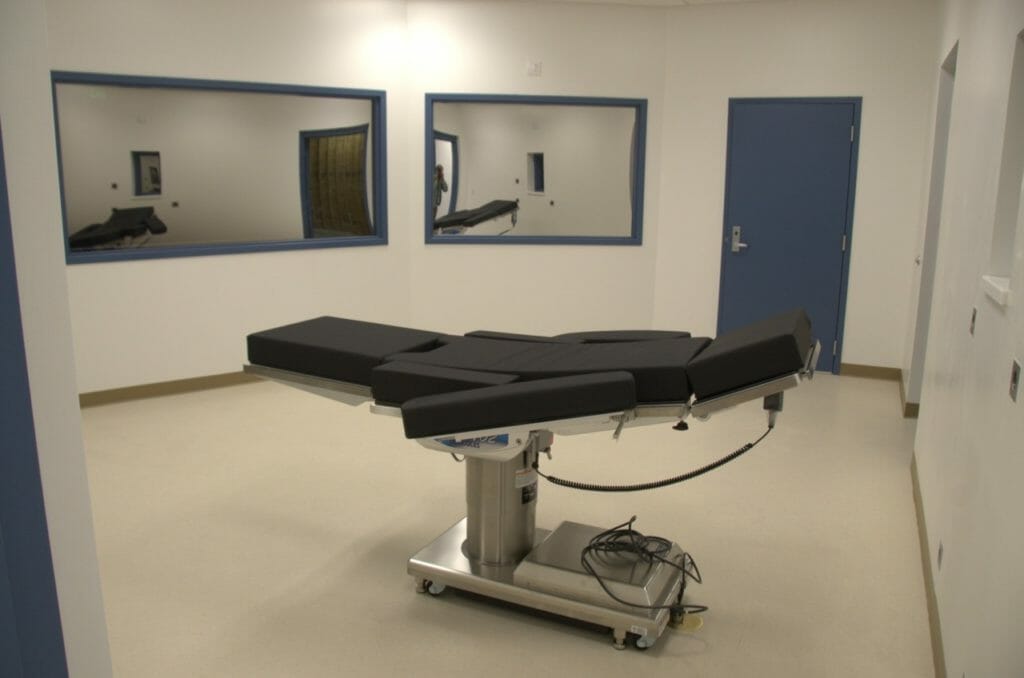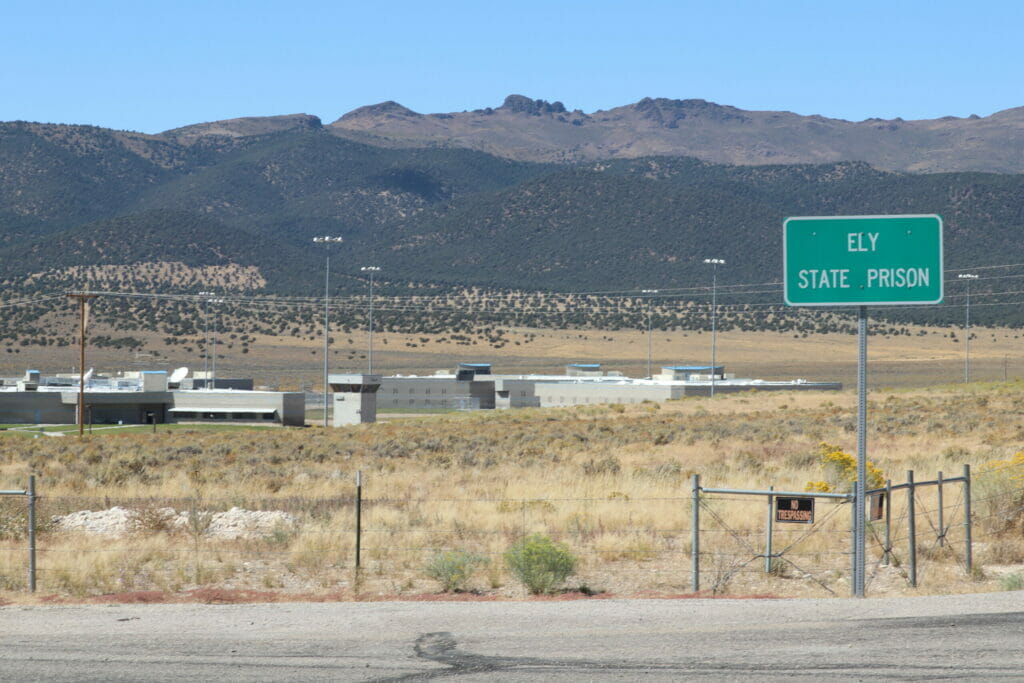 Floyd is also seeking clemency and has filed a petition with the Nevada Pardons Board to have his death sentences commuted to sentences of life in prison without the possibility of parole. Though the board has not taken it up, faith leaders and anti-death penalty groups have pushed for his clemency, making Floyd a public face of the efforts to repeal the punishment in Nevada.
His petition mostly rests on arguments that he suffers from neurocognitive impairments because of his FASD — a condition that some psychologists who have evaluated Floyd, including Natalie Novick Brown, argue impairs his judgment similarly to an intellectual disability. The U.S. Supreme Court has held that individuals with intellectual disabilities should not be executed.
As his lawyers fight for life in prison, Floyd, 46, is resigned to living quietly in confinement. Because he is on death row, he is not permitted to work, leaving him to do little more than read, exercise and sit with his thoughts. His lawyers say he does not wish to speak to the media.
But more than 20 years after his tragic crimes, Floyd has come to symbolize contemporary reckonings over the death penalty. As Wolfson and other proponents of capital punishment push for the execution of one of Las Vegas' most prolific murderers, those who oppose the penalty argue it should not be used on a veteran suffering from mental deficits, who, like many others on death row, spent years with insufficiently treated health issues.
Floyd will spend his remaining days at Ely State Prison, fighting to spare himself from a punishment of death handed down more than 20 years ago.
And for the scores of other death row inmates, for those who seek abolition, for those who believe the penalty is just, the battle over capital punishment in Nevada rages on.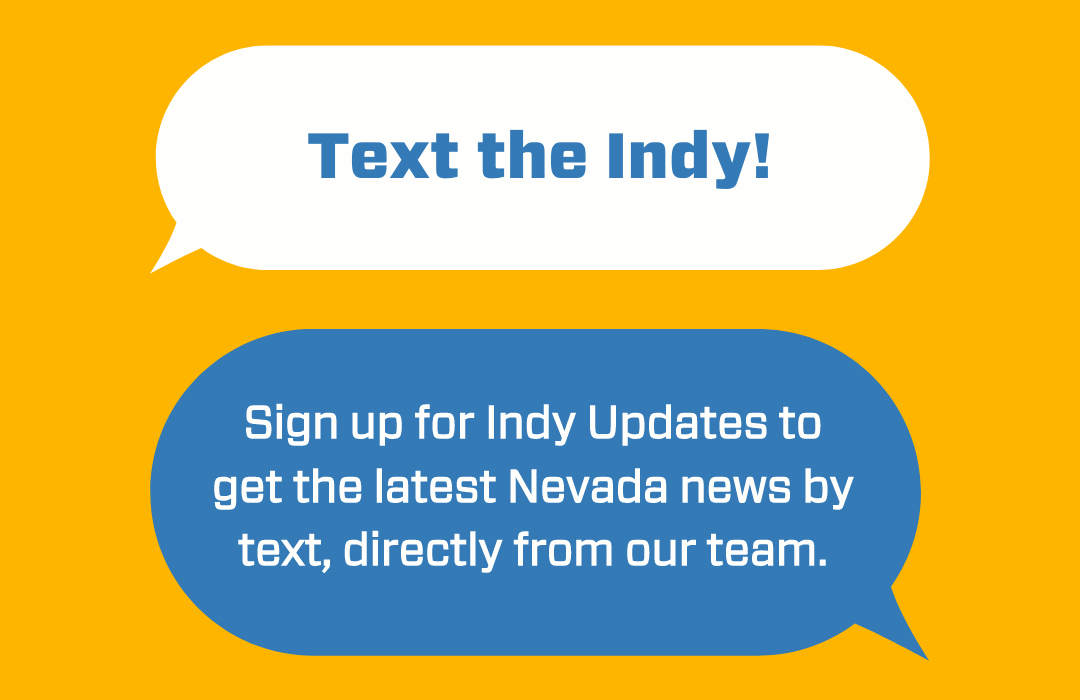 Featured Videos
Comment Policy (updated 4/20/2021): Please keep your comments civil. We reserve the right to delete comments or ban users who engage in personal attacks, use an excess of profanity, make verifiably false statements or are otherwise nasty. Comments that contain links must be approved by admin.