Ad firm for pro-energy choice group made unusual $500,000 contribution to teachers' union PAC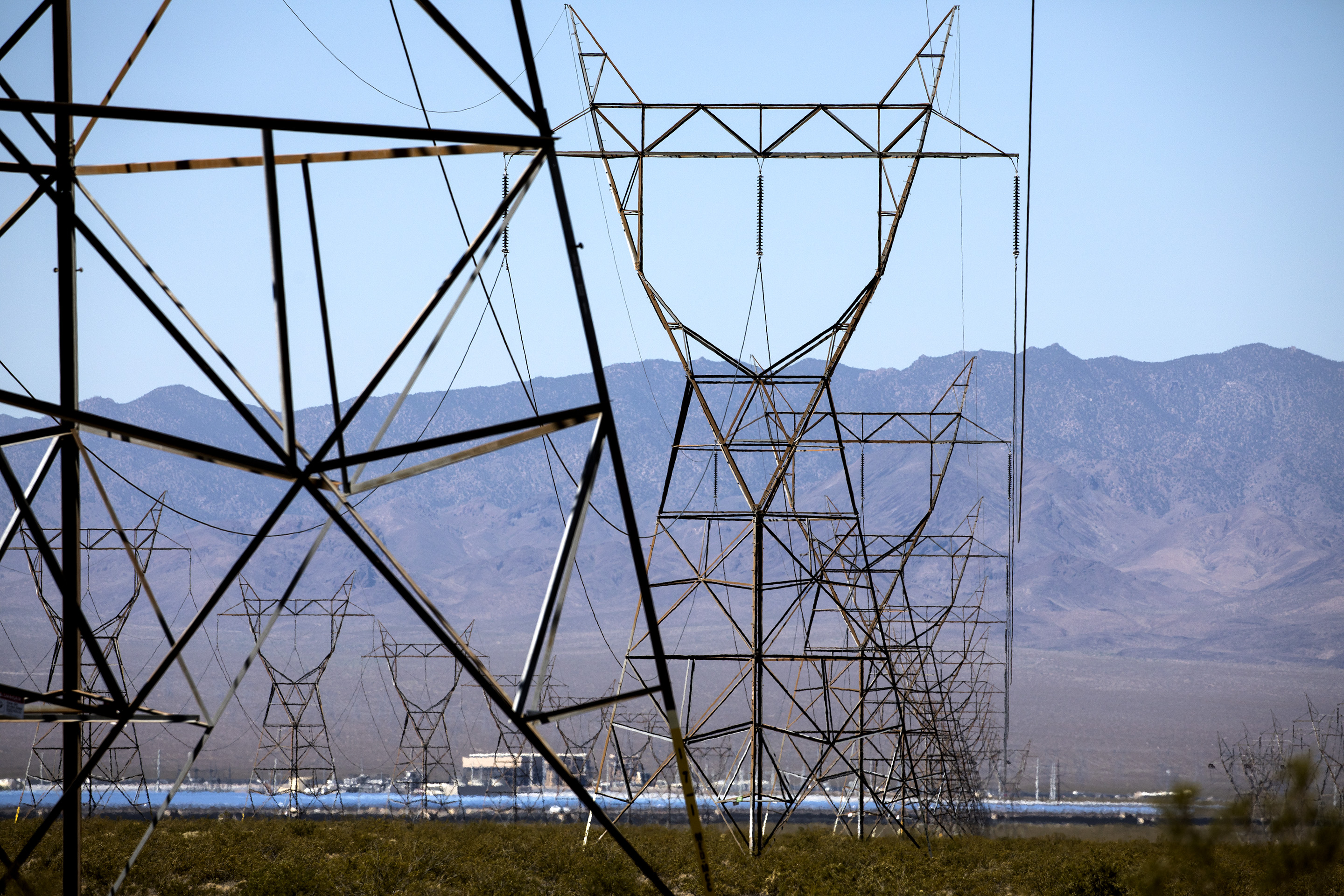 A California-based political advertising firm running the campaign for a major energy ballot question backed by the Las Vegas Sands and Switch made an unusual half-million dollar contribution to a political action committee run by the Clark County teachers' union.
Left Hook Communications reported making a $500,000 contribution to the "Nevada Leads" PAC on Oct. 10, according to the PAC's most recent campaign finance report. Nevada Leads is the PAC of the Clark County Education Association (CCEA), and has run numerous ads attacking Republican gubernatorial candidate Adam Laxalt and boosting Democratic candidate Steve Sisolak.
The contribution, which is the firm's first reported political donation to a Nevada candidate or PAC, was made a few months after CCEA broke with nearly every other labor organization in the state in announcing it was endorsing the ballot question on August 27. It also came a day after the PAC announced a new ad campaign attacking Laxalt's education policies, and two days before Left Hook received a $1 million payment from the group supporting the energy choice ballot question. The firm was also paid more than $940,000 in two payments on Oct. 4, six days prior to the reported $500,000 payment to the CCEA PAC.
Nevada law prohibits "strawman" or conduit contributions made in the name of another person. John Vellardita, the executive director of the union, denied that it was an illegal contribution and said the union works with many parties.
Such large contributions from political advertising firms are almost unheard of in state-level campaigns. November Inc., a Republican political consulting firm, reported contributing only $15,000 over the last eight years to Gov. Brian Sandoval and an affiliated PAC. Hilltop Public Solutions, a consulting firm used by many legislative Democrats, contributed about $20,000 to the Nevada Senate Democrats in 2016 and 2017 and approximately $30,000 in in-kind donations to other candidates. J3 Strategies, another Republican firm, has given candidates or and PACs only $2,000 in campaign contributions since 2010 and one $5,000 in-kind contribution.
R&R Partners, an influential public relations and advertising firm, has contributed a little more than $183,000 to a variety of political candidates and groups since 2008, but its largest single contribution was $20,000. Another Republican firm, Red Rock Strategies, reported contributing $1,000 to gubernatorial candidate Adam Laxalt and a $30,000 in-kind contribution to a medical PAC.
Dave Chase, the campaign manager of the pro-Question 3 PAC and a Left Hook employee, said the contribution was related to CCEA's support of the ballot measure.
"Left Hook is the primary vendor for the Yes on Question 3 campaign and made an expenditure to the Clark County Education Association related to their efforts to advocate for passage of Question 3 to bring affordable, clean energy choices to Nevada's families," he said in an email.
He declined to answer questions as to why the donation was made from the political firm and not the campaign, saying he didn't want to "discuss campaign strategy and tactics with 3 weeks to go in the election."
The $500,000 contribution from Left Hook is the largest one-time donation made to Nevada Leads, although CCEA has cumulatively given the PAC just over $979,000 since the start of 2016.
Outside of a handful of Democratic candidates, Left Hook's primary client in Nevada is the PAC supporting passage of the Energy Choice Initiative, which would amend the state's Constitution to require the state move to a competitive retail electric market by 2023. The initiative has been almost entirely funded by the Las Vegas Sands ($24.4 million) and Switch ($12.6 million).
Nevadans for Clean Affordable Energy Choices PAC reported making more than $12.3 million in payments towards Left Hook this year alone, all of it categorized as advertising. The payments include a flat $1 million on Oct. 12 — two days after the $500,000 contribution was made — and for nearly $670,000 two days after CCEA endorsed the ballot question in August.
Although labor groups have been nearly unified in their opposition to the energy choice ballot measure, nearly all of the funding for the Coalition to Defeat Question 3 has come from NV Energy, which has contributed a record-breaking $63 million to oppose the ballot question.
IndyFest is proudly sponsored by:
Comment Policy (updated 4/20/2021): Please keep your comments civil. We reserve the right to delete comments or ban users who engage in personal attacks, use an excess of profanity, make verifiably false statements or are otherwise nasty. Comments that contain links must be approved by admin.