After 2017 shooting devastated her district, Titus emerges as gun control champion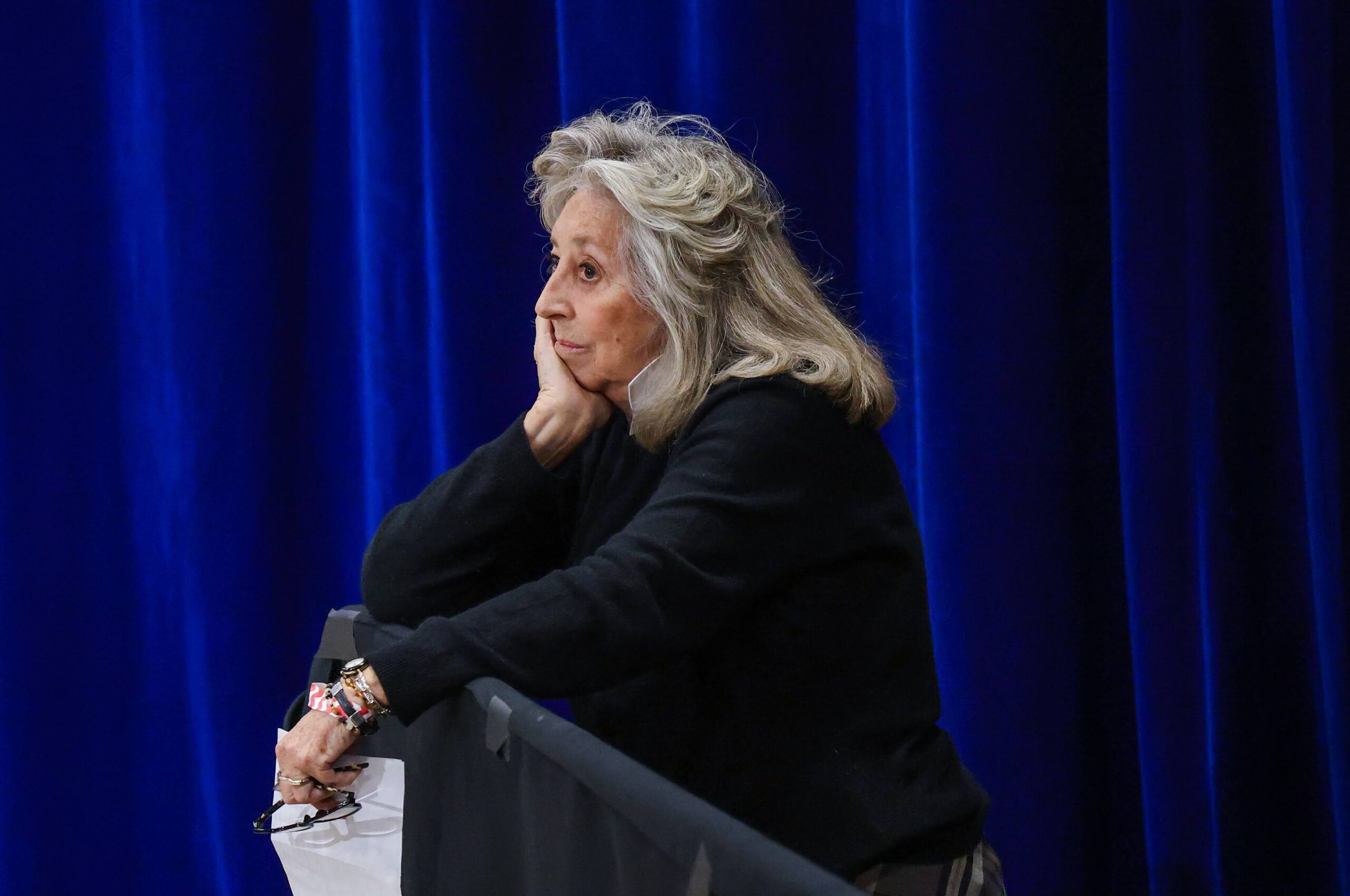 More than five years have passed since the 2017 Las Vegas shooting, but Rep. Dina Titus (D-NV) still carries the memory of entering the police station in the middle of the night and witnessing the devastation.
"It was just horrendous," she said. "Hospitals looked like war zones."
The Route 91 Harvest festival shooting remains the deadliest U.S. mass shooting to this day. Sixty people died; more than 800 were injured in the shooting and subsequent panic. And it happened in Titus' district, making her a member of a club of members of Congress that no one wants to join, but that is growing every year.
For Titus, three takeaways crystallized in the aftermath of the shooting – the shock of the death toll, the fact that all that devastation was caused by a single shooter, and how the use of a bump stock, which can transform a firearm into an automatic weapon, made the carnage infinitely worse.
So in 2017, she co-sponsored the Closing the Bump-Stock Loophole Act with Rep. Brian Fitzpatrick (R-PA), one of the few Republicans willing to attach his name to gun control legislation. The bill would criminalize the manufacture, sale, or possession of bump stocks, subjecting them – and similar devices that have the same effect – to the same regulation as machine guns.
The Trump administration's Bureau of Alcohol, Tobacco, Firearms, and Explosives issued a rule in 2018 banning the use of bump stocks. But with legal challenges threatening to undo it, Titus re-introduced the bill as the lead sponsor in 2021. Her bill passed the House as part of a larger gun control package with the support of all Democrats and five Republicans, but the provision was not added to the much-narrower Safer Communities Act, which passed the Senate and became law.
Now in 2023, with Republican control of the House making gun control votes unlikely, Titus has again re-introduced the Closing the Bump-Stock Loophole Act, with Fitzpatrick and Rep. Dan Kildee (D-MI). Of the five Republicans who voted for the overall House package, only Fitzpatrick is still in office. After five years of effort, Titus must again look for coalition partners in a place gun control legislation has proven nearly impossible to pass.
As a flurry of gun control bills were introduced last week for Gun Violence Survivors' Week, several bore Titus' name as a sponsor – a sign of the leadership and influence she brings to Democratic gun control policy. Titus co-introduced the Keep Americans Safe Act, which would regulate high-capacity magazines, with Reps. Diana DeGette (D-CO) and Bradley Schneider (D-IL), who represent survivors of the 2012 Aurora movie theater shooting and 2021 Highland Park July 4 parade shooting, respectively.
She was a co-sponsor for the background checks bills that Fitzpatrick co-introduces every session, and for the Federal Assault Weapons Ban, which has been re-introduced every session since it expired in 2004.
"I've been incredibly impressed with Congresswoman Titus," said Amber Falgout, the Northern Nevada manager for Battle Born Progress, a progressive group. "She's really been a champion on this issue."
But the fact that Titus helped bring so many gun control bills to the floor also underscores the challenges she and other Democrats have had in turning proposals into law. A plethora of mass shootings so horrific they are known by just one name – "Pulse," "MSD," "Buffalo," "Uvalde" – have followed the Las Vegas shooting, with little federal gun legislation to show for it. In January 2023 alone, there were 52 mass shootings, or incidents in which at least four people were shot, and a new phrase, "Lunar New Year," already has entered the lexicon to mark a mass shooting in Southern California.
With Republicans controlling the House, and Rep. Kevin McCarthy (R-CA) and his team in control of which bills can receive a floor vote, the probability of any significant gun control legislation making it out of the House is low. But Titus said she has seen some Republican movement on the issue, and plans to continue to try to identify and persuade any GOP members who might be interested in change.
Gun control advocates with whom the longtime congresswoman has maintained a strong working relationship with understand the importance of playing the long game, she said.
"They are some of the most determined advocates on any issue," Titus said. "So they won't give up, because every day there's another mass shooting."
"A marathon, not a race"
Ariana Saunders, a longtime volunteer with Nevada Moms Demand Action, said her mood on gun control progress is "always fluctuating."
She said she is heartened by progress on gun control, however narrow legislation can be, particularly in Nevada, where the Legislature passed laws in 2019 expanding the use of background checks and implementing red flag provisions to grant family members the right to petition a judge to seek suspension of someone's legal possession of a firearm.
But it can be frustrating to see federal progress prove so insurmountable, she added, particularly after the 1 October shooting and other large-scale tragedies.
Saunders said gun control advocates often stick to a mantra to remain optimistic – that "this is a marathon, not a race."
On the positive side, she is grateful to be able to count on Titus to advocate for the gun control measures that Moms Demand Action supports.
"We're really excited that we have someone like Rep. Titus supporting us and backing a lot of that [legislative agenda]," Saunders said.
Gun control advocates are particularly frustrated by the simultaneous overwhelming bipartisan support among voters for gun control measures and lack of action from Republicans in Congress. A 2022 poll of Nevadans, for example, found 83 percent of respondents favored expanding background checks to all gun sales and 70 percent supported raising the gun purchase age to 21.
Nationally, an AP poll from late July 2022 showed that half of Republicans want stricter gun laws and overall, majorities support an assault weapon ban. A 2017 New York Times poll conducted in the days after the 2017 Las Vegas shooting found 72 percent of respondents supported the bump stock ban.
Adzi Vokhiwa, the federal affairs director at gun control advocacy group Giffords, said the disconnect can be attributed, in part, to the strength of the gun lobby, which grew immensely when the assault weapons ban was in place from 1994 to 2004 without a gun control movement as a counterweight.
That all changed in 2012 after the Sandy Hook Elementary School shooting, she said. As the movement has grown, Vokhiwa pointed out signs of progress, such as background check bills and Titus priorities, including the bump stock ban, receiving votes in the last session of Congress and passing the House.
"Things are changing," Vokhiwa said. "Perhaps not as fast as the American people, but they are shifting for sure."
The goal for this session of Congress is to continue to build Republican support. Despite several moderate stalwarts retiring or losing office, Vokhiwa said an abundance of Republican freshmen without a voting record on guns provides a ripe opportunity to make new allies.
And Titus is optimistic that the ranks of Republicans willing to vote for gun control will grow – particularly for the bump stock ban, which, of each of the individual provisions in the House Democrats' gun control package, had the most support among Republicans, with 13 members breaking ranks to vote for it.
"Public opinion continues to grow in favor of doing something about gun violence," she said. "You've got Republicans that you can work with across the aisle, for example, in that bipartisan gun bill passed last session. My provision for the bump stocks got more Republican votes than any other – so you want to build momentum."
As advocates wait for Republicans to come around or Democrats to build majorities, they say they are grateful to Titus for keeping gun control in the spotlight.
Vokhiwa credited Titus for sponsoring the high-capacity magazine ban as longtime advocates including former Rep. Ted Deutch (D-FL) have left Congress.
"We really applaud her for stepping up and championing common-sense measures that really will make a difference in the future – not only for her community but for others as well," Vokhiwa said.
Titus said regardless of chamber control, she plans to continue to make gun control a priority.
"We'll just keep trying," she said. "Hopefully, we'll get something over the line."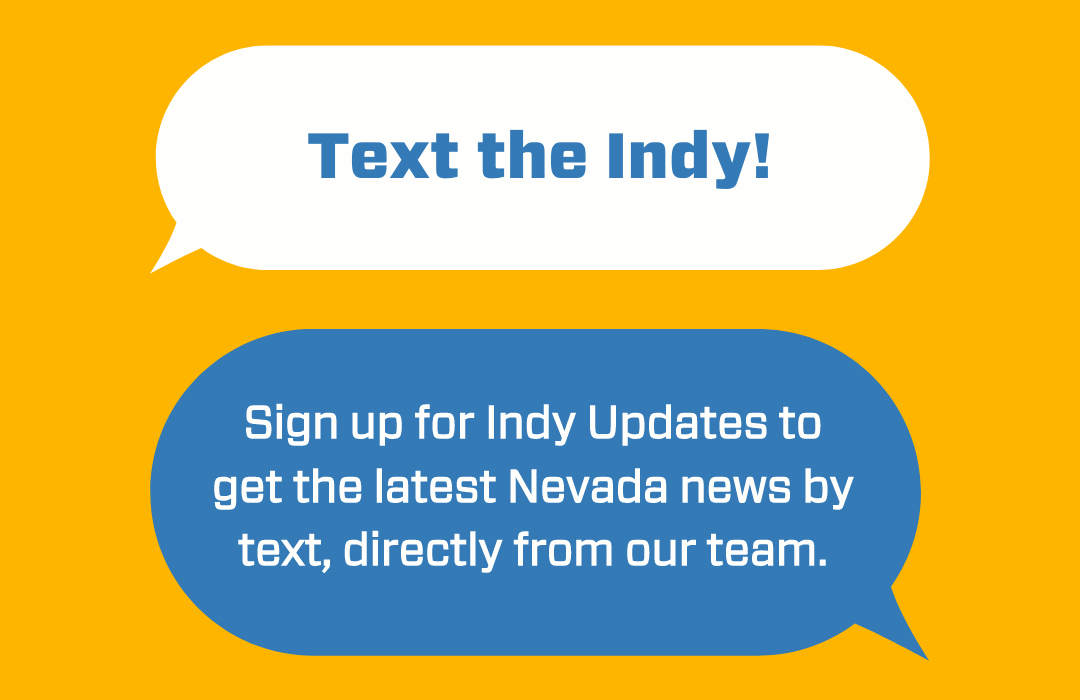 Featured Videos
Comment Policy (updated 4/20/2021): Please keep your comments civil. We reserve the right to delete comments or ban users who engage in personal attacks, use an excess of profanity, make verifiably false statements or are otherwise nasty. Comments that contain links must be approved by admin.