After initially demurring, Amodei votes to elect Mike Johnson as speaker
The fourth-term Louisiana congressman was elected the next leader of the House, ending a three-week standoff among Republicans.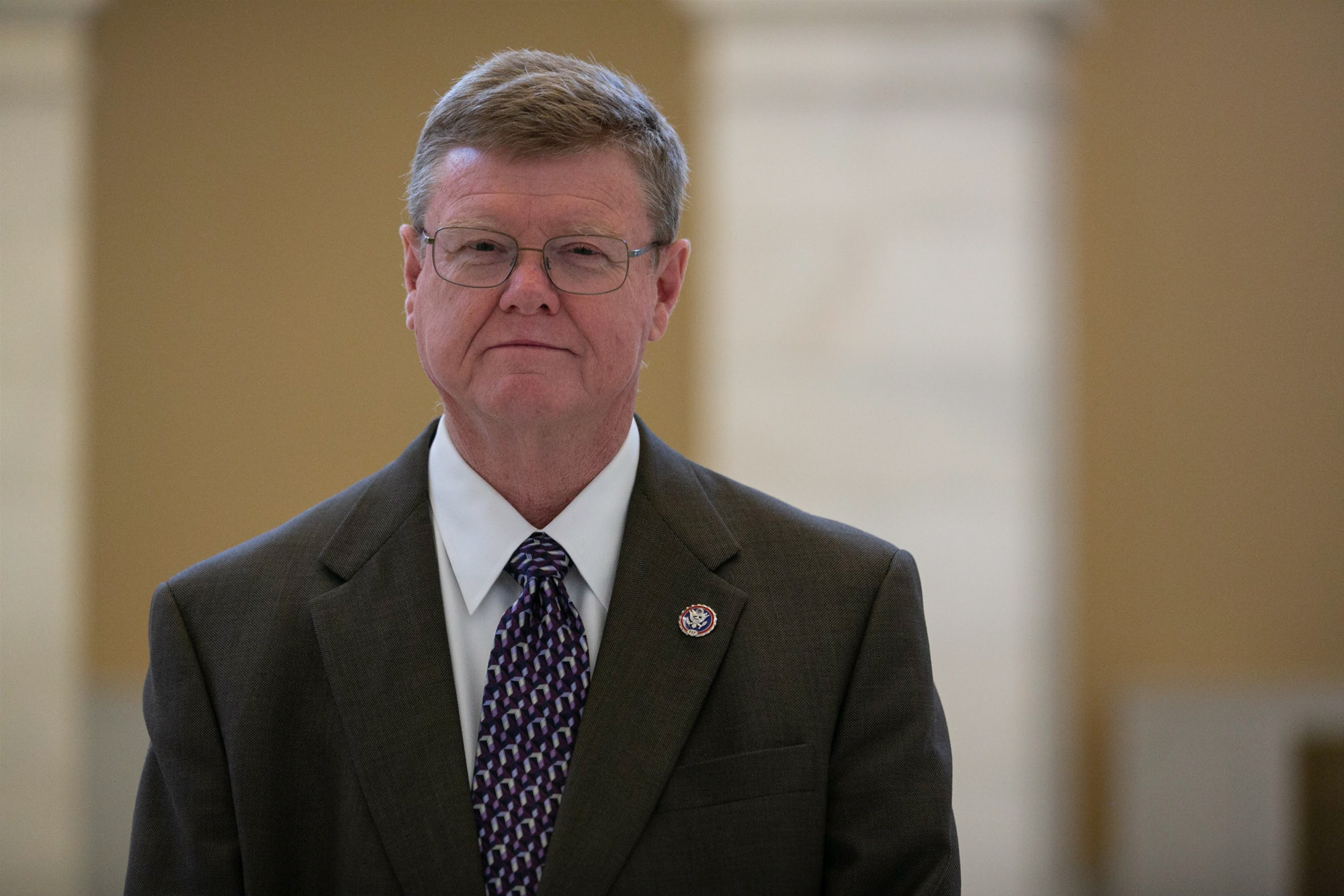 Louisiana Rep. Mike Johnson (R) was elected speaker of the House on Wednesday, ending more than three weeks of chaos among House Republicans that ground the chamber to a halt amid an impending shutdown deadline and an urgent funding request from The White House for Israel and Ukraine.
Rep. Mark Amodei (R-NV), Nevada's only federally elected Republican, initially voted "present" in an internal Republican conference ballot — he was one of three Republicans to do so — because he said his and Johnson's "paths [hadn't] crossed" much over the seven years they've served in Congress together.
But after talking with Johnson, his chief of staff and Majority Leader Steve Scalise (R-LA), Amodei decided to support the Louisianian on the floor, contributing to his 220-209 victory.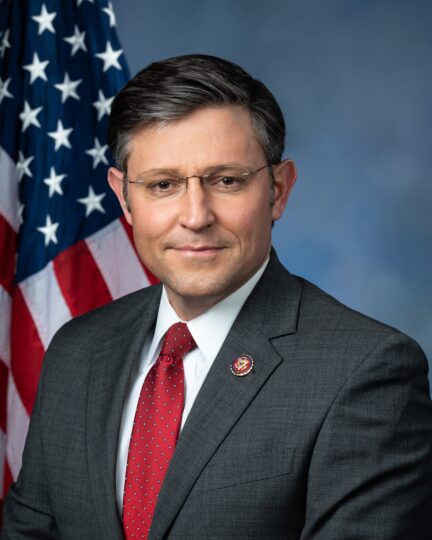 Johnson, a 51-year-old relatively unknown backbencher and conservative policy wonk who served in leadership as vice chair, now will be spearheading Republican efforts to pass spending bills, fund the government by Nov. 17 and negotiate with Senate leaders and a president who have decades more experience than he does. A modest fundraiser up until this point, he'll need to raise money for Republican challengers such as those hoping to flip Nevada's three Las Vegas-based seats from Democratic control.
Before Congress, Johnson was a constitutional lawyer on behalf of socially conservative causes, including banning same-sex marriage and abortion in Louisiana. He went on to serve in the Louisiana Legislature and then in Washington, D.C.
He was a principal architect of the legal argument used by House Republicans who voted to overturn the results of the 2020 election, saying pandemic-era changes to voting procedures, such as permitting vote by mail, was unconstitutional. Johnson led the 2020 amicus brief to the Supreme Court that some House Republicans signed onto supporting Texas' lawsuit against swing states that Biden won.
Amodei, a typically solid member of his conference, supported Whip Tom Emmer (R-MN) for speaker yesterday. After Emmer dropped out four hours after winning the conference vote and Johnson emerged as the new front-runner, Amodei said he wanted to do his "due diligence" on the speaker designate before offering his support.
"As the only [Nevada] Republican voice on the Hill, I feel a little additional responsibility, without a delegation to fall back on," Amodei said in an interview Wednesday.
After the conference vote, he said Scalise called him to ask about his concerns, and then quickly connected him with Johnson, giving Amodei an opportunity to spell out his Nevada-specific priorities — passing the Clark County and Northern Nevada lands bills, resolving disputes between Union Pacific Railroad and the City of Sparks, and acquiring new military planes for the Nevada National Guard.
Johnson, a member of the House Armed Services Committee, was already well-versed on military needs. So, Amodei "tuned him up" on his lands bills and Department of Interior priorities.
Amodei said he asked Johnson for his personal cell phone number, his chief of staff's number, and his top natural resources staffer's number, all of which Johnson provided. He had a follow-up conversation about those Nevada issues with Johnson's chief of staff this morning.
"I said, 'Hey, I'm sure you're fine on national stuff,'" Amodei said. "'But we've had stuff that we've been working on over several Congresses. And so I want to make you aware of those."
"It's not that I need your help," he added. "I try to be self-sufficient. But I want you [to] read in on them, so that if someone comes from a different direction, or we do need help, I'm not taking you and your staff [from] zero."
Johnson set an ambitious schedule Wednesday morning for the House moving forward. He wants to pass the eight remaining spending bills over the next three-and-a-half weeks leading up to Nov. 17 government funding deadline, including the legislative branch appropriations bill that Amodei sponsored and shepherded through committee.
He also proposed another stopgap funding bill that would keep the government open through either Jan. 15 or April 15.
The debt limit deal negotiated in May by both parties — which all of the Nevada delegation voted for — stipulates an across-the-board 1 percent spending cut if only a short-term funding patch is in place. The cut, however, would not go into effect until April 2024.
Nevada's three Democrats voted, as they have in 19 speaker ballots, for Minority Leader Hakeem Jeffries (D-NY). In a brief interview, Rep. Dina Titus (D-NV) said she did not have a relationship with Johnson, but that his anti-gay marriage, anti-abortion and election denial stances represented "three pretty big [strikes]."
Last week, Amodei predicted that no one could unite the Republican conference — not even Jesus, Mary or Joseph.
Now, he said he hopes Johnson gets to enjoy a brief honeymoon period and that getting back to work in the House will be "cathartic."
"It's still not Jesus, Mary or Joseph," Amodei said. "But we'll try Mike Johnson."
The Nevada Independent is raising $200,000 by Dec. 31 to support coverage of the 2024 election.
Tax-deductible donations from readers like you fund this critical work.
If you give today,your donation will be matched dollar-for-dollar.
Give + Get Matched
Featured Videos