D.C. Download: How Nevada's congressional delegation got to 'yes' on debt limit bill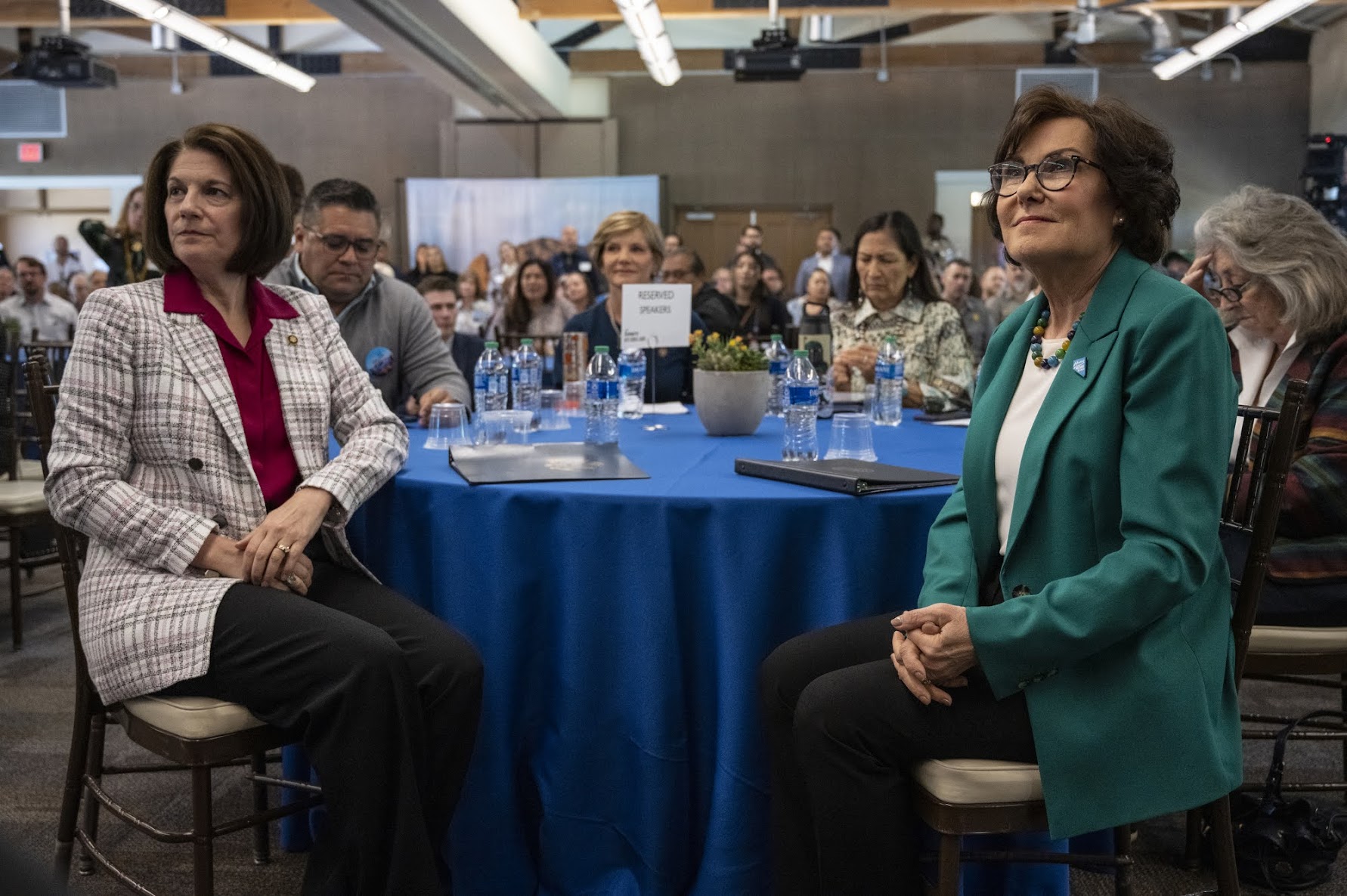 Both Sens. Catherine Cortez Masto (D-NV) and Jacky Rosen (D-NV) voted to pass the debt limit deal and avoid a catastrophic default.
Debt limit bill clears Senate
Make it a clean six-for-six among Nevada's congressional delegation on the debt limit.
After all four Nevadans in the House voted Wednesday for the debt limit deal negotiated by House Speaker Kevin McCarthy (R-CA) and President Joe Biden, Nevada's two Democratic Senators eventually voted to pass the bill at 10:30 p.m. Thursday night after helping vote down a number of amendments that could have run the clock out on the fast-approaching default date.
The bill passed 63-36, with the support of 46 Democrats and 17 Republicans.
(For a recap of what's in the bill and what happened in the House, read my story from Wednesday.)
In interviews before the vote, both Nevada senators said they would be voting yes because the stakes of default were too high to ignore.
Rosen praised the deal as protecting critical Democratic priorities.
"We found common ground," she said. "We maintained the funding for critical programs like Medicare, Medicaid, for our veterans. We've protected investments in jobs and clean energy. And we avoided default."
In a statement after the vote, Cortez Masto echoed Rosen's assessment, calling the deal a "good compromise" and expressing relief that the threat of default was over.
Defense hawks were abuzz Thursday over what they saw as insufficient funding for the military and for future spending on Ukraine. Before the vote, Majority Leader Chuck Schumer (D-NY) released a statement committing to move all 12 appropriations bills through the Senate so as to not trigger a 1 percent funding cut, as required by the debt limit bill, as well as guarantee a workaround for the caps on military spending through a supplemental appropriations package. Schumer ultimately agreed to assure the opportunity for supplemental military and domestic emergency spending, such as on the fentanyl crisis.
Rosen, who sits on the Armed Services Committee, said the committee will begin markups of the National Defense Authorization Act over the next few weeks, which she said will be a good opportunity to analyze whether additional spending beyond the cap might be needed. But her main focus this week was on advancing the debt limit bill.
"Those are conversations we may have to have going forward," she said. "But right now, we have to be sure that we don't default on our debt. That would be catastrophic."
The Senate voted on 10 amendments in the run-up to passing the bill, all of which were defeated in order to ensure it did not need to be sent back to the House, a result that would have delayed passage beyond the expected default date. The only amendment Rosen and Cortez Mastosupported was a provision from Sen. Tim Kaine (D-VA) to strip the authorization for a pipeline from West Virginia to Virginia from the bill, which failed 30-69. The pair split on an amendment from Sen. Dan Sullivan (R-AK) to increase defense spending and rescind more money from the Internal Revenue Service than was in the deal, which Rosen voted for and Cortez Masto voted against.
The president signed the bill Friday night, successfully averting default.
The Nevada delegation was one of just nine state delegations from whom every member voted for the bill; of those, just Nevada and Maine have bipartisan delegations.
Just Checking In
Student debt relief
The Senate passed legislation overturning the Biden administration's student debt cancellation policy, which remains in legal limbo.
Biden has pledged to veto the legislation, which would end his policy of canceling up to $20,000 in debt for eligible borrowers.
The House had previously passed the act. In both chambers, many moderate Democrats crossed over to vote with Republicans, but all five Nevada Democrats — including Rep. Susie Lee (D-NV), Cortez Masto and Rosen, all of whom had previously expressed skepticism about debt cancellation — voted to keep the policy intact.
Around the Capitol
Unsurprisingly, both Cortez Masto and Rosen are riding with the Vegas Golden Knights in this year's Stanley Cup. Rosen said she can't wait to invite the team to the White House, and teased some potential trash talk with Florida's senators in the future.
June's Basque Fry, the annual Republican event hosted by former state Attorney General Adam Laxalt, will feature presidential candidate Florida Gov. Ron DeSantis as a headliner. Gov. Joe Lombardo and Rep. Mark Amodei (R-NV) will also speak.
Rosen, combining two of her favorite subjects, introduced legislation to authorize cybersecurity cooperation between the Abraham Accords countries: Israel, the United Arab Emirates, Morocco and Bahrain.
Cortez Masto is part of a bipartisan group of senators looking to investigate the use of child labor at companies contracting with Packers Sanitation Services.
Sara Moffat, a former advisor to Harry Reid, was named a senior advisor to the Bureau of Land Management.
Cortez Masto introduced two bills funding wildfire prevention and recovery as we move toward fire season.
Lee introduced legislation to extend the deadline for challenges to the National Broadband Map after its latest iteration was published. Funding is currently set to go out in June.
Notable and Quotable
"Either way, we're inviting them to come see us and congratulate them on a great season. I hope it ends up with a [win]."
Sen. Jacky Rosen (D-NV), on the Vegas Golden Knights, who begin the Stanley Cup Finals at home Saturday night
Legislative Tracker
CATHERINE CORTEZ MASTO
Legislation sponsored:
S.1760 — A bill to amend the Apex Project, Nevada Land Transfer and Authorization Act of 1989 to include the city of North Las Vegas, Nevada and the Apex Industrial Park Owners Association, and for other purposes.
S.1763 — A bill to include smoke in the definition of disaster in the Small Business Act, and for other purposes.
S.1764 — A bill to improve federal activities relating to wildfires, and for other purposes.
Legislation co-sponsored:
S.Res.230 — A resolution recognizing the 102nd anniversary of the 1921 Tulsa Race Massacre.
S.1773 — A bill to amend the Public Health Service Act to provide for a national outreach and education strategy and research to improve behavioral health among the Asian American, Native Hawaiian and Pacific Islander population, while addressing stigma against behavioral health treatment among such population.
S.1790 — A bill to amend the Federal Deposit Insurance Act to clarify that the Federal Deposit Insurance Corp. and appropriate federal regulators have the authority to claw back certain compensation paid to executives, and for other purposes.
JACKY ROSEN
Legislation sponsored:
S.1777 — A bill to engage in cybersecurity cooperation with Abraham Accords countries, and for other purposes.
Legislation co-sponsored:
S.1792 — A bill to amend title 38, United States Code, to modify the program of comprehensive assistance for family caregivers of veterans, and for other purposes.
S.1802 — A bill to direct the Secretary of Defense to establish a fund for the conduct of collaborative defense projects between the United States and Israel in emerging technologies, and for other purposes.
DINA TITUS
Legislation sponsored:
H.R.3780 — To modify the termination of the aviation consumer protection advisory committee, and for other purposes.
Legislation co-sponsored:
H.Res.459 — Expressing support for the designation of June 2, 2023, as "National Gun Violence Awareness Day" and June 2023 as "National Gun Violence Awareness Month."
H.Res.462 — Remembering the victims of the 1989 Tiananmen Square massacre and condemning the continued and intensifying crackdown on human rights and basic freedoms within the People's Republic of China, including the Hong Kong Special Administrative Region, by the Chinese Communist Party, and for other purposes.
SUSIE LEE
Legislation co-sponsored:
H.Res.459 — Expressing support for the designation of June 2, 2023, as "National Gun Violence Awareness Day" and June 2023 as "National Gun Violence Awareness Month."
STEVEN HORSFORD
Legislation co-sponsored:
H.Res.459 — Expressing support for the designation of June 2, 2023, as "National Gun Violence Awareness Day" and June 2023 as "National Gun Violence Awareness Month."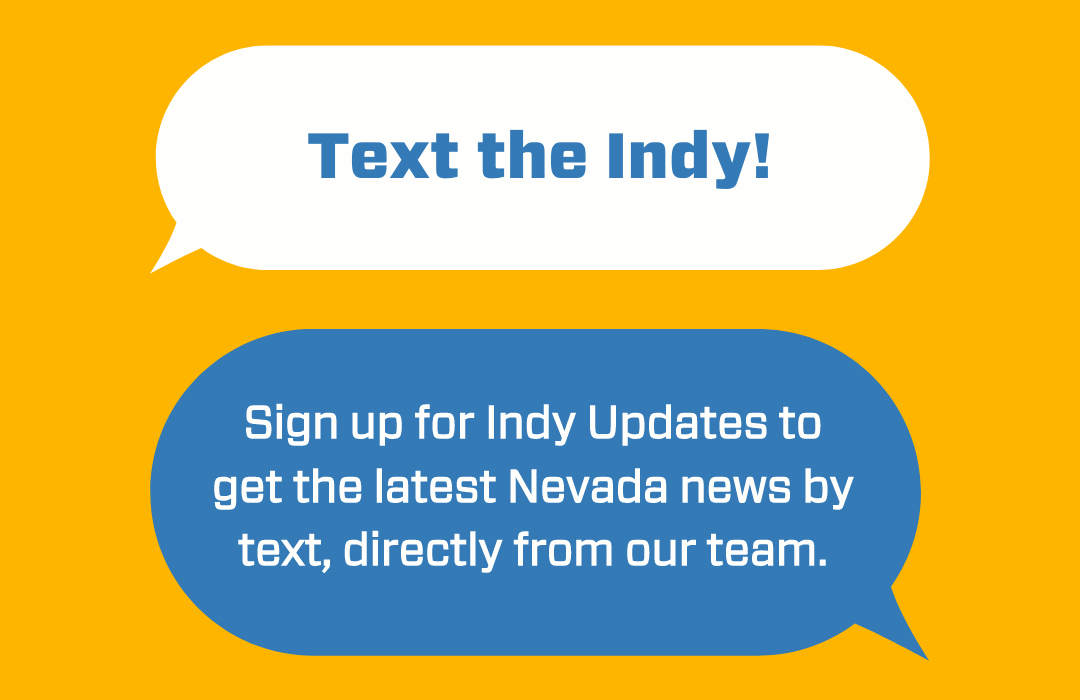 Featured Videos