After long lines during midterm, officials ask Washoe County to spend more on elections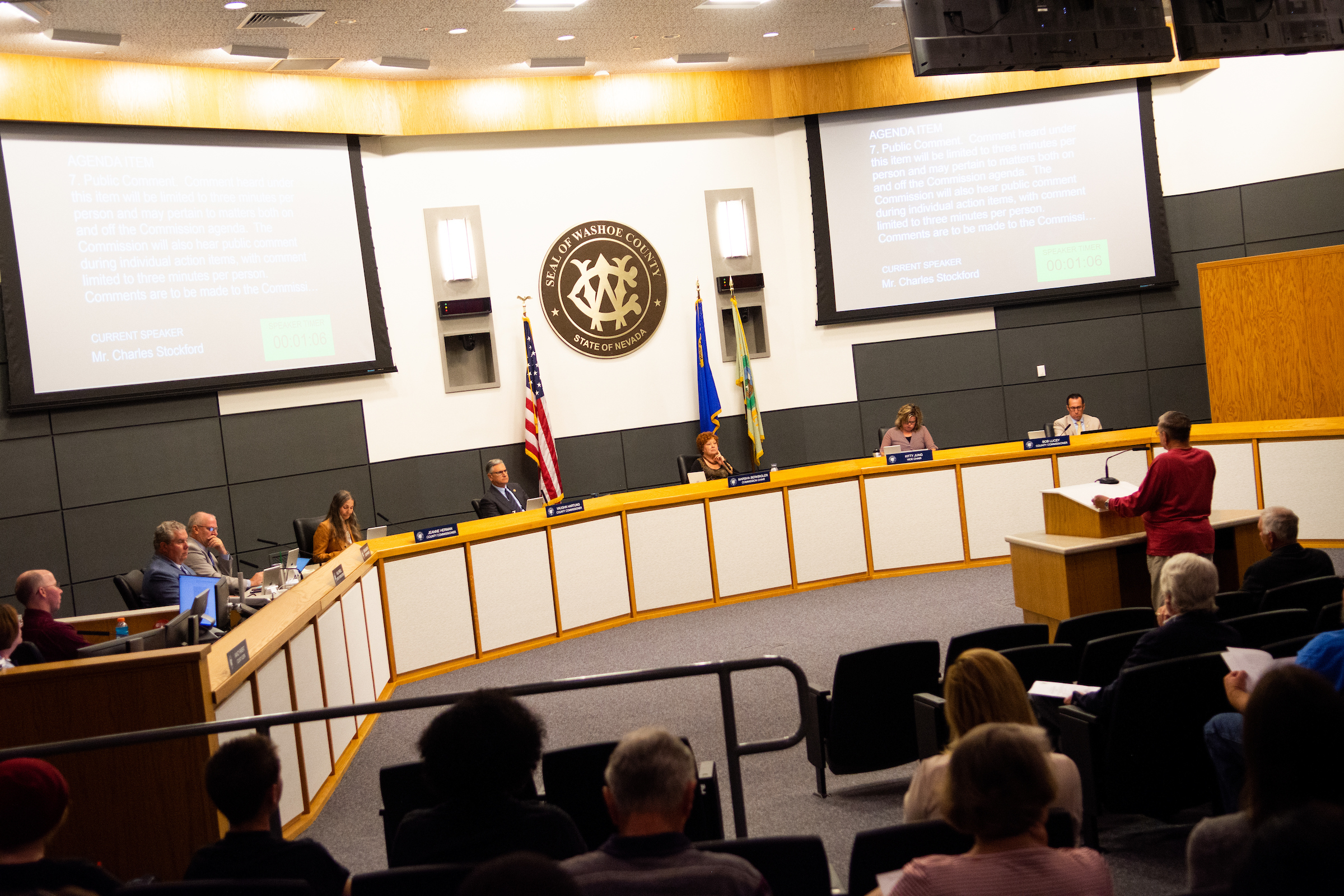 On Election Night, all eyes were on Washoe County, where high turnout kept polls open nearly three hours after doors closed in some parts of Reno. The state watched as the last voters, who had arrived before polling places closed at 7 p.m., stood in line to weigh in on key races (under state law, election results cannot be posted until all eligible voters have cast their ballots).
It was not until after 9 p.m. that the last vote was cast at Cold Springs Middle School in northwest Reno. That meant some Washoe County voters had to wait more than two hours to vote.
The long lines were indicative of unusually high voter turnout for an off-year election. Washoe County reported that 70 percent of active registered voters cast early ballots or flocked to the voting booth on Election Day, far above the 51 percent turnout reported in 2014.
But with high turnout and long lines and turnout likely to be even higher during the coming presidential cycle, some officials are now calling on the county to dedicate more resources to its Election Day operations. During a Washoe County Commission meeting on Nov. 13, Greg Neuweiler, chair of the county's accuracy certification board, urged the commission to consider purchasing more machines and bolster staffing before 2020.
"2020 is going to be a heck of a year for an election," Neuweiler told the commission. "We need to have more volunteers. We need to have you guys pay a higher salary to these volunteers."
As an example, the poll workers who access registration data when voters arrive to vote make about $9 an hour, Neuweiler said. One intake specialist told Neuweiler that she would be better off going to a department store where she could get hired for a seasonal job paying $14 an hour.
"How do you argue with that," he asked the commission.
In an interview on Friday, Washoe County Registrar Deanna Spikula agreed that increasing wages could help the recruitment and retainment of poll workers.
"[The job market] is really competitive out there right now," she said. "It would be nice to get a little bump for them so we can get more interest and make sure we retain those people as well."
At the meeting, Spikula told commissioners that the county needed to place a special emphasis on recruiting early voting poll workers, who work two weeks straight at some polling locations.
Neuweiler, whose board is charged with auditing the election results in Washoe County, also told the commission that they should allocate more funding to election hardware. The county used about 1,027 voting tablets this year, but Neuweiler said that the number of machines it deployed did not keep up with increases in voter registration or population.
"We've increased the population in the community and increased the number of voters in the community, but we're not increasing the...pieces of equipment," he said. "So the ratio of equipment-to-voters is going down, which gives us [bad] customer service."
Spikula said that when the county replaced old voting machines with new equipment for the 2018 election, it ordered the same amount of voting machines that it had used in 2004, despite population growth.
"Of course, we have grown quite a bit since 2004," Spikula said.
Although the new machines, which cost $4.2 million (split between the county and state), were more efficient, Spikula said more equipment is necessary to keep up with the increase in registered voters.
In the interview, she also advocated for opening up more polling locations, especially during early voting and in parts of the region that are experiencing significant growth. The county currently operates 105 polling locations on a budget of about $1.6 million for the registrar's office.
Even though part of the issues in this election stemmed from record high turnout in an off-year election, commissioners appeared open to finding more funds to meet population growth.
Marsha Berkbigler, the chair of the Washoe County Commission, said that she favored using county money to add more voting machines and pay poll workers higher wages.
"It's something we'll start looking at when we go into the budget cycle," she said.
The number of active registered voters for this election — 269,236 — hit an all-time high for Washoe County. With the population projected to grow in the next two years, Spikula told commissioners she predicted the county would see another "very large increase" in registered voters in 2020.
Amy Rose, the legal director for ACLU Nevada, said it was important that local governments and the state work to minimize lines. Many voters, she added, do not have the luxury to wait on long lines and other voters might avoid voting altogether if they see a polling place with a line.
"Long lines are absolutely a hindrance to voters," she said. "The more that we can do as a state to make sure it's as easy as possible for people to vote, the better."
Rose said the ultimate goal should be to eliminate all lines, even in high turnout years.
"If we can get to a place where Nevada has invested enough resources into election administration where there is never a long line, regardless of turnout, that is the ideal situation," she said.
Berkbigler said she thought it would be possible to pull additional funding from other budgets.
"The county is financially stable enough that we can look for ways of moving funds from one place to another," she said. "It will be something we take seriously."
To provide better customer service to voters, Kitty Jung, the sole Democrat on the commission, also called for raising poll worker salaries and giving them shift breaks.
"The pay is a pittance," she said in an interview.
Jung is organizing an election debrief with poll workers and the chairs of both county parties on Nov. 20 at the Washoe County Complex to generate more ideas for improving the elections.
She said the problem of long lines was not only experienced on Election Day, but also during early voting. Jung, who voted early, said she had to wait in line for about 45 minutes. For the first time this year, voters in Washoe County had the choice to vote at any polling place. She said some voters might not have known about the new rule when they waited at crowded polling locations.
"This was sort of a beta," she said.
Update: This story was corrected at 7:31 a.m on Nov. 19 to indicate that the last in-person vote was cast at Cold Springs Middle School, not Cold Creek Middle School.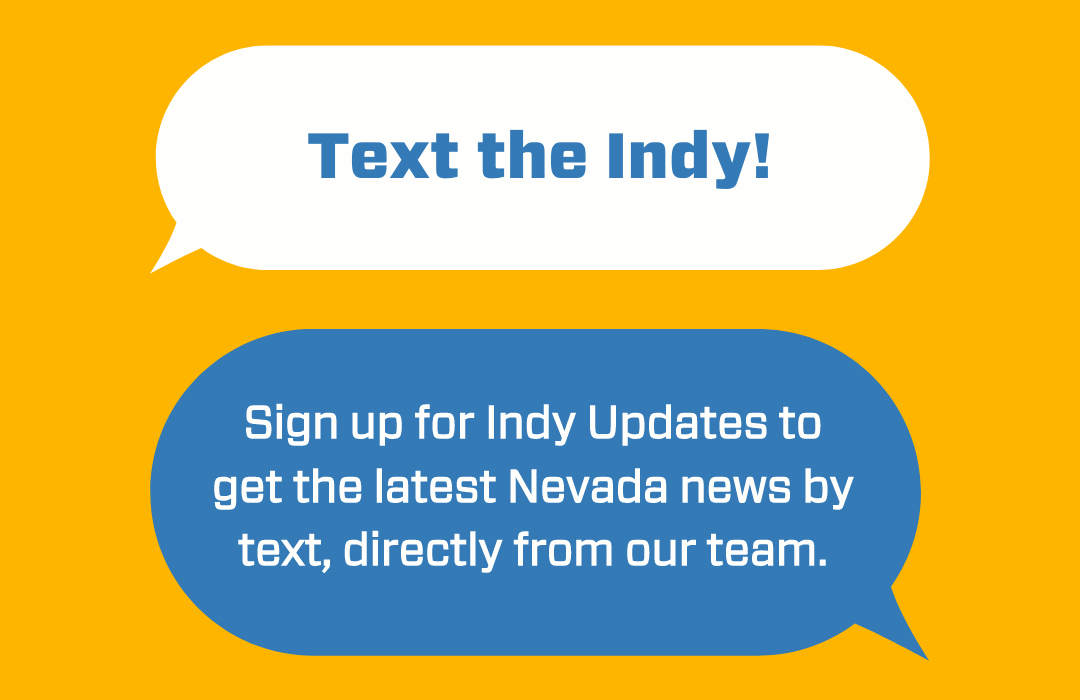 Featured Videos