Amid COVID surge on campus, UNR to go fully remote after Thanksgiving break, cancel spring break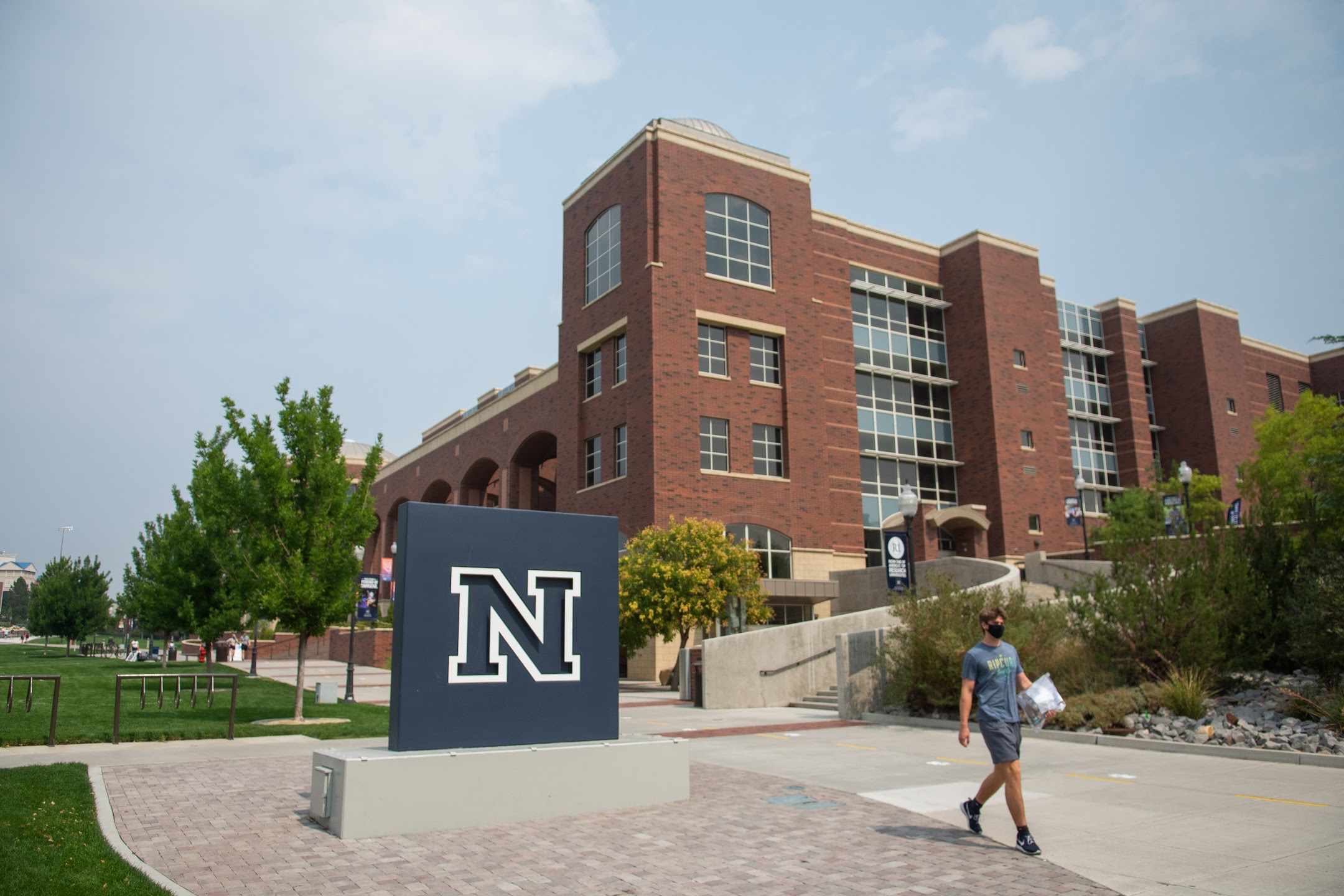 In a letter to students, faculty and other university personnel Friday, UNR President Brian Sandoval announced the university would move to fully virtual instruction following the upcoming fall break, a move that comes as the university has averaged nearly a hundred new COVID-19 cases per week and as the flu season rapidly approaches.
Sandoval's letter also asks that students living on campus not return to their dorms barring "hardship or extenuating circumstances," and that costs for room and board and parking would be prorated for students impacted by the closures.
Speaking with The Nevada Independent, Sandoval said a key component of making Friday's decision came not only in addressing the spread of coronavirus on campus, but also in managing the wider spread throughout Reno and Washoe County.
"We're trying to make the best of a really difficult situation that keeps in mind the health and safety of the students, faculty, staff, and the people that come on this campus as well as the community," Sandoval said. "I mean, the other concern was, one-in-nine cases in Washoe County could be traced to the university. So we have an obligation not only to our campus community, but to the community at large."
And, in yet another sign that the pandemic remains far from over, Sandoval announced that the university would cancel next year's spring break and move the start of the spring semester by one week, to Jan. 25.
"I realize that these measures require a level of sacrifice for all of us," Sandoval's letter read. "They are designed to reduce our community's risk of exposure to COVID-19 by limiting holiday travel and further reducing our campus' density over the final days of this semester. Losing spring break will be a disappointment to many. But an uninterrupted spring semester, coming on the heels of our adjusted end to the fall semester, gives us our best chance to 'Protect the Pack.'"
Anticipating worsening health conditions amid a colliding pandemic and flu season, colleges and universities nationwide have opted for abbreviated fall semesters that would finish by Thanksgiving, with some making that decision as early as May.
But UNR's surprise announcement Friday makes it the first such Nevada institution to make the call to abandon any in-person instruction in the depths of flu season.
UNR has also been a clear COVID hot spot among the state's colleges and universities. A coronavirus dashboard maintained by the Nevada System of Higher Education showed a reported 493 cases from Aug. 31 to Oct. 2, compared to just 110 at all seven other Nevada institutions — including UNLV — combined.
The decision to move online and adjust plans for spring is just the latest move by Sandoval to address spiking coronavirus cases since formally stepping up to UNR's top job earlier this week. On Tuesday, Sandoval announced the university's four-story gym would close after being linked to at least 60 COVID cases and that the Wolf Pack football team would begin its season without fans in attendance.
And while the decision to move online after Thanksgiving and cancel spring break may address the issue of returning students spreading a new wave of viral infections in December and in March, what remains is the period after the winter break, when thousands of students will flock back to campus come January.
Then, Sandoval told The Nevada Independent, it will be up to the students.
"We're hopeful that students will understand that when they leave campus, that they have a responsibility," Sandoval said. "And we're going to make sure that we have testing that is available to them, and that if they're symptomatic, that they wouldn't come back to campus and get tested and that if they tested positively, that they would isolate or quarantine where they are until they return."
For many students, the sudden cancellation of the spring break holiday came as a shock to the system — even while the spread of the virus in Reno, largely through off-campus activities, has continued over the past six weeks.
"I was honestly in shock, in disbelief about spring break being canceled," Dominique Hall, a senior studying journalism and UNR's student body president, said. "Thanksgiving, I feel like I saw that coming, I saw us shutting down coming. But combined — I was in disbelief."
Hall, who said she was informed of the decision yesterday, worried about the extra stress four straight months of classes in the spring could put on students already burdened by pandemic learning. Still, she said the underlying case data in Washoe County and at UNR warranted the change.
For some university faculty, the move to nip potential infections post-Thanksgiving comes as something of a relief.
Faculty Senate Chair and communications Professor Amy Pason said that, while faculty were broadly happy with the health implications of the decision, changing lesson plans mid-semester would still present a challenge, especially for lab-based classes.
"Obviously, this was a hard decision for us to make," Pason said. "It was a necessary decision just because of what we are predicting with as much information as we have available about what's the possibility of students traveling home and their various places for Thanksgiving, coming back, potentially bringing the virus back with them, infecting others on campus or being sick themselves, and then returning back to their families for our winter break."
Meanwhile, in Southern Nevada, UNLV media relations senior director Tony Allen said in an email that the university had no plans to adjust either the fall 2020 or spring 2021 semesters in the wake of UNR's decision.
"We continue to evaluate our COVID-19 preventative measures and data, and we're following guidance from public health officials and the Governor's Office," Allen wrote.
UNLV, though it has the most reported cases of any Southern Nevada institution, still lags far behind reported cases at UNR. From Aug. 31 to Oct. 2, the university reported 53 cases, of which 49 were students, according to data compiled by NSHE.
Update, 10/9/20 at 12:36 p.m.: This story was updated to include a hyperlink to UNR's COVID-19 reporting dashboard.
Update, 10/9/20 at 1:50 p.m.: This story was updated to include comments from UNR President Brian Sandoval, Faculty Senate Chair Amy Pason and ASUN President and student Dominique Hall.
Update, 10/9/20 at 3:45 p.m.: This story was updated to include comment from UNLV spokesperson Tony Allen.
The Nevada Independent is raising $200,000 by Dec. 31 to support coverage of the 2024 election.
Tax-deductible donations from readers like you fund this critical work.
If you give today,your donation will be matched dollar-for-dollar.
Give + Get Matched
Featured Videos