Amid outrage over LGBTQ+ content, Washoe officials say libraries should 'offend everyone'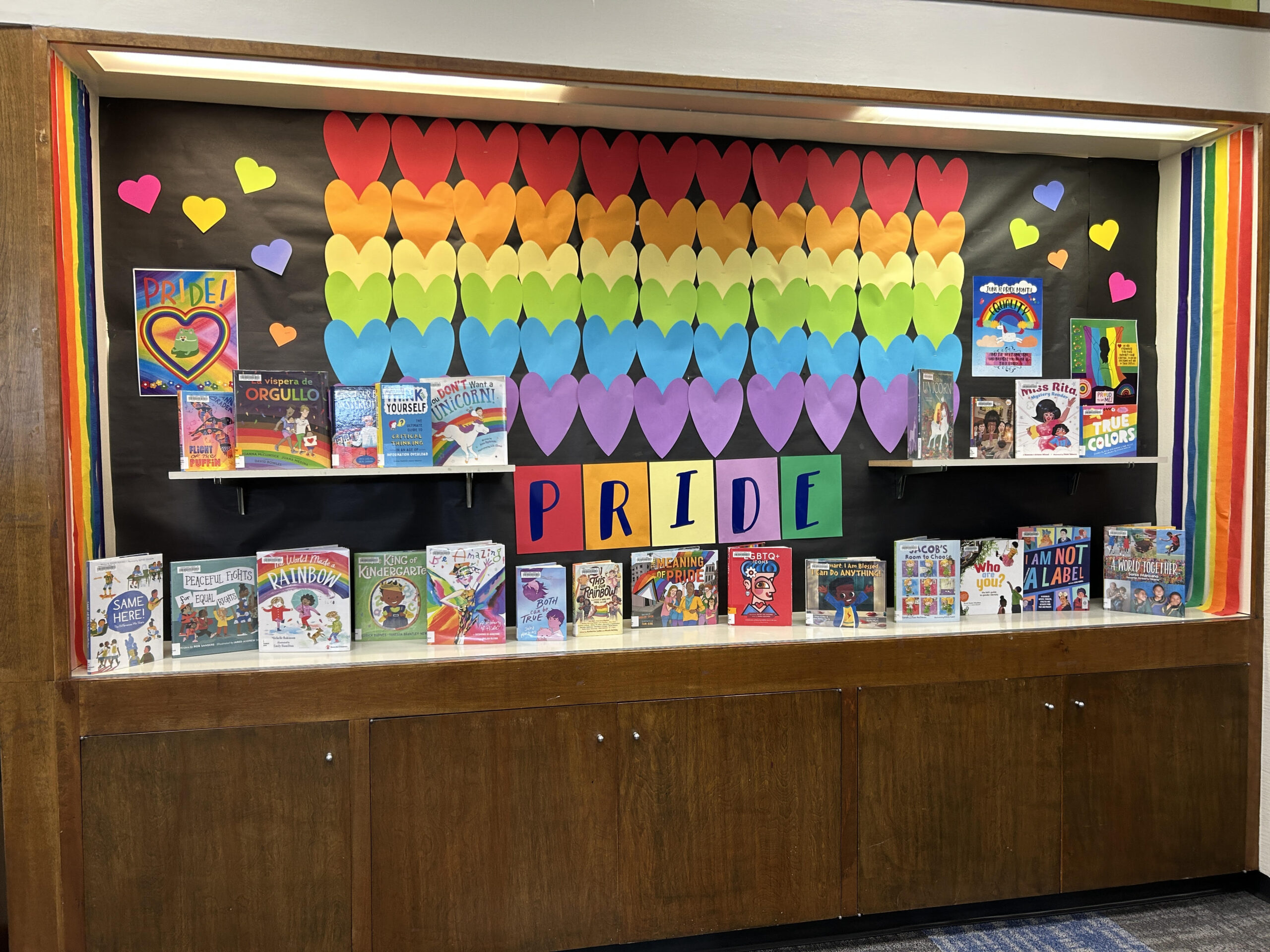 Washoe County libraries have become the latest battleground in a culture war over what kinds of books should be available to residents at the libraries of the state's second-largest county.
At the Washoe County Commission meeting on June 27, members of the public complained to commissioners that certain books telling LGBTQ+ stories "should not be in libraries," while others described those books as "rot" and that "the constant exposure to this garbage is destroying young minds."
A week earlier, a vote over an appointment to the normally low-key library board became another flashpoint, with several public commenters calling for an investigation after commissioners selected Al Rogers, a retired Realtor, over right-wing activist Paul White, who has advocated against the library holding its popular drag queen story hour.
White has written in online forums that the drag queens and library officials that supported the event were "groomers" — implying they were preparing children to be sexually abused. He also described members of the LGBTQ+ community as leading a "very risky lifestyle" in a phone interview.
The tense exchanges are part of the nationwide trend of libraries in the crosshairs, as constituents' personal values clash with the libraries' stated goal of reflecting the community and providing a multitude of perspectives.
For the past 20 years, the number of attempted bans on library books settled consistently between 200 and 300 unique titles per year nationwide, according to the American Library Association.
In 2021, that number jumped up to 1,858. In 2022, it shot up again to 2,571, with many challenges targeting a large number of books at once.
Despite the national rise in book ban attempts and the hours of public comments opposing certain books in county libraries, in Debi Stears' nine years as the library collections manager for the Washoe County Library System, only two items have been formally challenged by citizens: one children's book expressing anti-trans sentiments and one CD produced by the Church of Scientology, both of which remain on the library's shelves.
At-times heated complaints over LGBTQ+ content have also spilled into meetings of the library's board of trustees — a four-member board appointed by the county commission that governs operations of the library system, which includes 12 branches and a workforce of about 130 people.
The only role that the library board plays in deciding content is hearing appeals over citizen-filed content challenges, which has never happened in Washoe County Library Board of Trustees Chair Amy Ghilieri's four years on the board. 
Ghilieri, a history professor at Western Nevada College, said that the tense and "demoralizing" meetings are a new phenomenon for Washoe County.
"Complaints about the knitting and crocheting club were as spicy as it got," she said of meetings before 2022, when commenters first started expressing opposition to the library's popular drag queen story hour, which started in 2019. This year's event was filled to capacity, with more than 100 children and their parents in attendance. Local Republican activists protested at the library, but were not allowed into the story hour, which required pre-registration.
Library trustees face an additional challenge in that their meetings (often held in various county libraries) typically do not have security officers such as those present at county commissioner meetings. Ghilieri told The Nevada Independent that this can make enforcing public comment rules difficult, and security officers have been present at library board meetings after an altercation broke out at the April 19 meeting.
Clashes over LGBTQ+ content are not unique to Washoe County, and have taken place in Nevada libraries across the state. The issue has also become political fodder — former Nevada Attorney General Adam Laxalt criticized drag queen story hours and "the transgender movement" last month at his Basque Fry conservative fundraiser.
"It's pushing itself into big corporations. It's pushing itself into, you know, storytime and libraries for children. We feel this acutely," Laxalt said.
That tension is especially high in Washoe County, where a network of conservative activists (many linked to or influenced by far-right donor Robert Beadles) have come to dominate public comment portions of county meetings.
With the vast majority of recently challenged titles nationwide by or about people of color and the LGBTQ+ community, Emily Hobson, who chairs the Department of Gender, Race and Identity (GRI) at the University of Nevada, Reno, says advocacy against LGBTQ+ content in libraries doesn't sound like parents and grandparents expressing concerns about the safety of their children.
Instead, she said it is "the result of people who are out there spreading harmful and false messages with a goal of rolling back protections and seizing greater control of civil liberties."
Hobson pointed out that anti-LGBTQ+ organizing has a long history in the U.S. dating back to McCarthyism in the 1950s and even earlier. She also noted that many activists use language (such as "groomers") equating gay people with sexual predators and pedophiles.
These kinds of accusations have been repeated in Washoe County meetings, but studies have shown that the majority of child sex offenders are heterosexual. Hobson also pointed out that most child sex abuse occurs within families.
How books end up on Washoe County library shelves
According to Bethany Drysdale, media and communications director for Washoe County, there is a plan in the works to provide the community and county commissioners more context on library policies.
"Currently the discussion is to have the Library Collections Development Manager provide a presentation to the Board of County Commissioners related to the collection, process to determine what books are purchased, etc," Drysdale wrote in an email.
A date for the presentation has not been set.
According to Stears, who makes decisions on book purchases for the library system, understanding the library's content selection process is the first step to filing a formal challenge to a book.
About 85 percent of the library's purchases are books that national wholesalers expect to be high selling and that national book reviews, such as Publishers Weekly, have evaluated for craft, quality and relevance. For public libraries in particular, reviewers and book sellers often include recommendations for the appropriate age group audience of each book, Stears told The Nevada Independent.
Because of that, 85 percent of the collection looks similar to the collections of public libraries across the country. The remaining 15 percent is tailored toward the specific needs and interests of the Washoe County community.
"Westerns aren't a very big genre nationally," explained Stears. "Washoe County residents like westerns so we buy more westerns than what other libraries our size do, because we know our patrons keep coming back and wanting to read new westerns."
For all library content, the board of trustees has adopted the American Library Association's Library Bill of Rights, which states that a library collection should represent the whole of the community it serves.
According to the library's collection development policy, "a singular obligation of the public library is to reflect within its collection differing points of view."
For many years, Stears said that libraries across the country didn't live up to that mission.
"Until 20 years ago, you didn't see gay families represented in children's books. And now you have the opportunity to see families where there's a single parent, same-sex couples who are parents and biracial families. Just as society has become more diverse, our collection has as well," she said.
Stears said that such diversity is not only important for picture books, but for books for all types of audiences.
"I think that some of the real power of reading a novel is that opportunity to look through somebody else's eyes," she said.
Any community members, including library staff, have the right to request that the library reconsider an item in the collection by sending a written form to Stears. From there, she would research relevant reviews, the demand for the book in Washoe County and beyond, as well as with American Library Association standards, and submit her findings to Library Director Jeff Scott.
When filling out a form to challenge a library book, citizens are asked to provide an example of a book that could replace the perspective in the one they are challenging and whether they have read the book in its entirety.
Scott would then finalize a decision on the item's status and report that and Stears' findings to the patron who filed the request.
If that patron was unsatisfied with the decision, they could submit a written request to the chair of the board of trustees. The board would then hear an appeal and have the final say.
"Much of what you see in this kind of public comment is cherry picking particular passages," Stears said. "Part of our collection development policy is we look at the work as a whole."
Two key policies would govern any decision to remove purchased content from a library.
First, the Library Bill of Rights adopted by the board states that books will not be removed on a partisan or doctrinal basis.
For example, in the case of books that parents may check out to read with their child about puberty and sexual development, the library has books that are written from a Christian perspective and other books that are inclusive of LGBTQ+ identities.
Stears said she would advocate for keeping both types of books on the shelves.
"We want to make sure that any parent in our community, when the time is right to have that conversation with their child, that we're providing materials that can be helpful in that conversation," she explained.
The library collection is also curated with the aim of keeping a record of how thinking and social values have evolved over time.
An example of this policy? Dr. Seuss.
"Maybe four years ago, the Dr. Seuss estate said, 'You know, there are these five titles that have not aged well, they don't present Dr. Seuss's work in the best of light. We're going to pull them from publication,'" Stears said.
Of those five titles, the library had four at the time and Stears made sure to immediately purchase the fifth before it became unavailable.
"We know that there are generations of readers who grew up learning how to read with Dr. Seuss," she said. "And this was all of the sudden a [question of] 'How can my beloved The Grinch author have written things that were xenophobic, and racist?' And we want people to be able to come and look at the work in its entirety on their own and make that decision."
A second policy that would come into play on any decision to remove material is stated in the library's own content development policy: "Parents and legal guardians have the responsibility for monitoring their children's use of library materials."
The library follows the recommendations of publishers and reviewers to categorize each book for its proper audience. Beyond that, if a parent wishes for their child to avoid certain content, it is their responsibility to vet the books.
Stears can be contacted with any questions or concerns about library content policy and management.
Both Stears and Ghilieri stressed that a library's job is not to judge the moral value of the content, but ensure that the entire spectrum of opinion and identity is represented. 
"Libraries should have something that offends everyone," said Ghilieri.
This article was updated at 10:18am on Tuesday 7/11/2023 to correct a misspelling of library board Chair Amy Ghilieri's last name.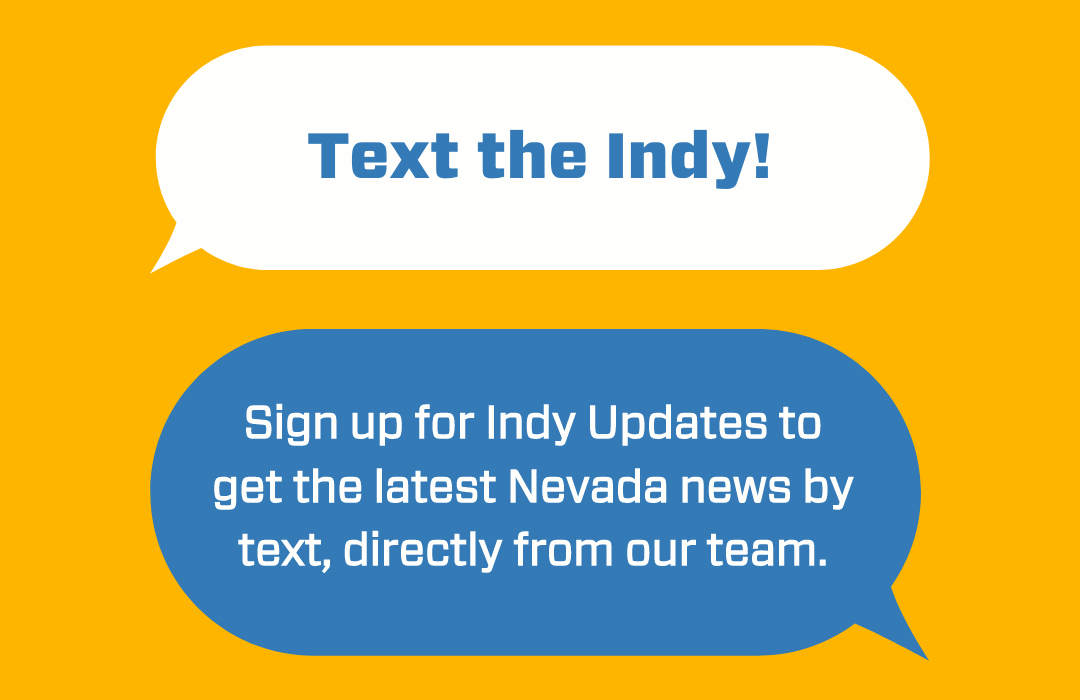 Featured Videos