Regents OK ex-state Superintendent Dale Erquiaga as acting higher ed chancellor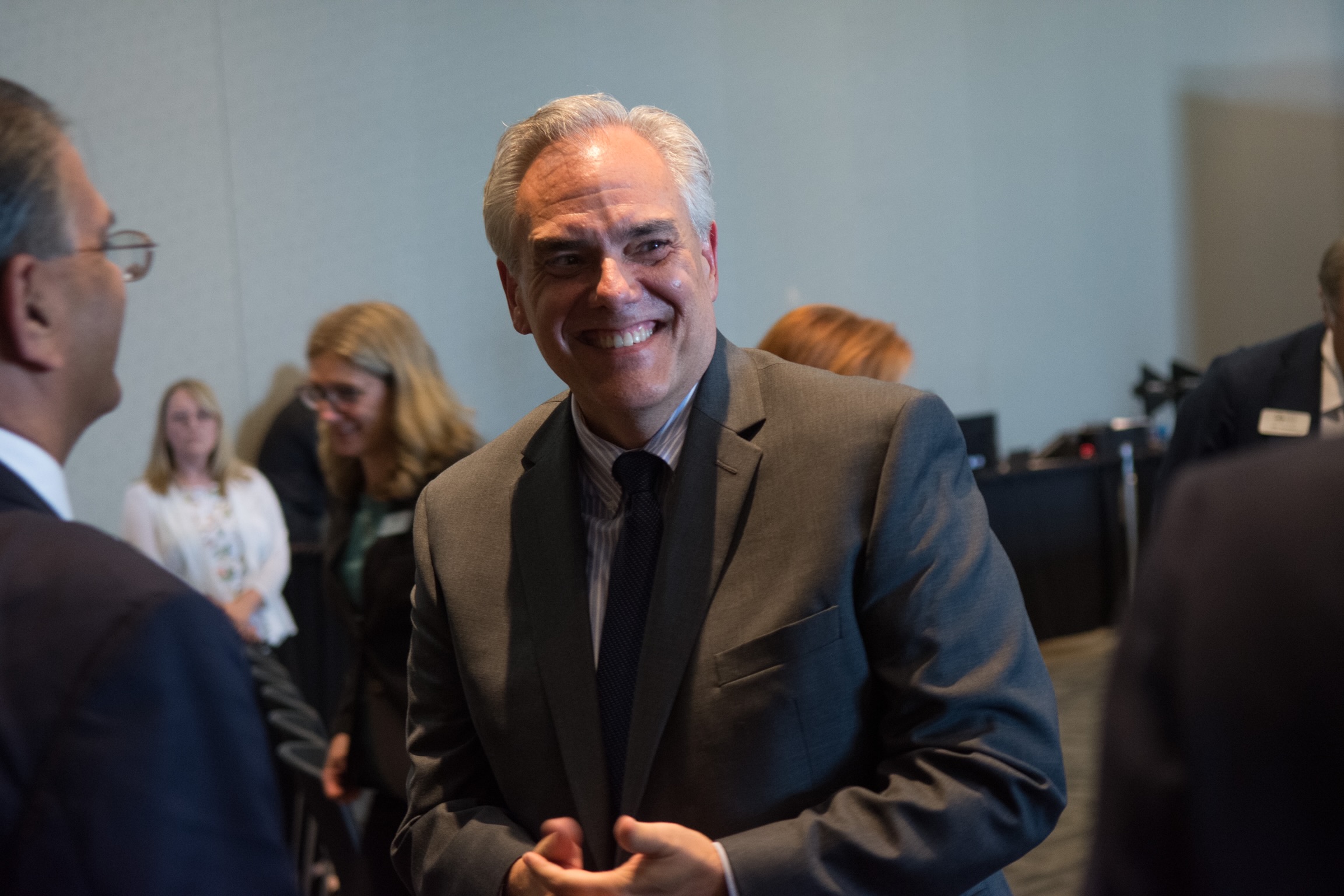 The Board of Regents for the Nevada System of Higher Education (NSHE) voted 11-2 Thursday to approve the nomination of former state Superintendent Dale Erquiaga as acting chancellor, ending two months of uncertainty after the resignation of former Chancellor Melody Rose in April.
Among several other roles in the administration of former Gov. Brian Sandoval (now the president of UNR), Erquiaga served as the state's K-12 education chief from 2013 to 2015, and was most recently appointed to lead the Guinn Center, a nonpartisan research think tank affiliated with UNR, late last year. It was not immediately clear what will happen to Erquiaga's Guinn Center job while he serves as chancellor.
Only two regents, Lois Tarkanian and John T. Moran, voted against the nomination, and both did so not as an indictment of Erquiaga's qualifications, they said, but as a protest against a process they criticized as lacking transparency.
The move comes more than two months after the resignation of former Chancellor Melody Rose after a monthslong dispute with top regents.
Erquiaga's contract, effective July 1, will run through the end of 2023, and pay out $300,000 per fiscal year for a total contract value of roughly $450,000. Though it is among the higher-paid positions for public employees in Nevada, it still falls below Rose's $437,000 base salary.
Regents approved that contract in a 10-2 vote, with Tarkanian and Regent Mark Doubrava voting against it.
Tarkanian did not specify her reasoning, but Doubrava took issue with the extended 18-month timeline of the deal, saying that regents did not need to wait for the legislative session next spring to finish before convening a search for a new permanent chancellor.
In remarks before the board, Erquiaga acknowledged some of the criticisms laid against him, including that he lacks a doctoral degree, telling faculty that: "It's true, I'm not from the academy. I'm from Fallon."
"So all of the faculty and staff have my promise to listen," he added.
He also acknowledged his relationship with Sandoval — the pair have known and worked with each other for decades — while addressing the presidents of the eight NSHE institutions in saying that "we're all aware that I know some of you better than others."
"But you each have my commitment that we will work as a team," Erquiaga said. "We should hold each other accountable, all of us the same. No favorites, no take-backs, no side deals. Just honesty and a joint effort to help you fulfill your mission."
In closing his remarks, Erquiaga also said pointedly that he "chose to be acting chancellor," and that he had no desire to remain on in any permanent capacity.
"To paraphrase Maria von Trapp in the Sound of Music: I am here only until arrangements can be made for a new chancellor," he said.
Regents also split on votes for new board leadership, electing current Chair Cathy McAdoo for another one-year term and Regent Amy Carvalho to replace outgoing Vice Chair Patrick Carter, both by 7-6 votes.
Carvalho was first elected to her Las Vegas-area seat on the board in 2018, and had briefly served as vice chair during the investigation into a hostile work environment complaint made by Rose.
McAdoo, who was at the center of that investigation, once again became the center of debate after she was re-nominated to the chair position, largely over the question of what to do once she leaves her seat at the end of her term this year — six months before the chair's term ends.
During deliberations, Regent Moran sought to delay the vote over the timing issue. However, such a situation is not unprecedented, and regents rejected a motion to postpone the vote by 12-1, with Moran the lone vote in support.
Ahead of the vote, criticism from Southern Nevada
Erquiaga's nomination came with renewed controversy that briefly threatened to derail Thursday's vote.
In the days since Erquiaga's name became publicly known as the sole nominee for the acting chancellorship, some critics have railed against the specifics of the selection process led by Regents' Chair Cathy McAdoo — a process that apparently excluded other regents and major donors.
The Nevada Independent independently confirmed that at least four regents were not told of the appointment ahead of the reveal of Erquiaga's name in the meeting agenda last week.
And this morning, a collection of critics including four Las Vegas-based chambers of commerce, the AFL-CIO and the Clark County Education Association, sent a letter to regents calling for the postponement of the vote and the publication of all the names considered for the position.
Critics of the nomination process include some of the most vocal opponents of the system of higher education governance in Nevada, including many of the proponents of 2020's Ballot Question 1, which sought to remove regents from the state Constitution to provide more legislative oversight. The ballot question narrowly failed, but last year lawmakers re-started the process to get a similar measure back on the ballot by 2024.
In an interview with The Nevada Independent, Maureen Schafer — the president and CEO of the Council for a Better Nevada, a philanthropy group that has sharply criticized regents and backed Question 1 — said donors were "shocked that there had even been a process that had begun."
This controversy comes despite high-profile praise for the nomination in public comment submitted online in advance of Thursday's meeting, including from former Las Vegas Mayor Jan Jones Blackhurst and philanthropist Elaine Wynn, who has a working history with Erquiaga as a former president of the state Board of Education.
"Dale has the rare ability to diagnose a problem, or spot an opportunity, and design a strategy to address it," Wynn wrote. "He is a fierce advocate for the value of education and has demonstrated his commitment to the entire state over the course of his lengthy career. He is at his best when the stakes are high, and he is driven by a deep commitment to young people and the opportunities they deserve."
In a memo released alongside the agenda item that revealed Erquiaga's nomination, McAdoo cited the board's code as precedent, and alluded to holding personal meetings with university and college presidents, faculty senate leaders and advice from at least one student leader.
The regent's governing code does defer the power to select interim or acting chancellors to the board chair, and does not specifically reference other regents needing to be involved in such decisions. When similar vacancies have arisen in the past, such as the departure of Chancellor Dan Klaich in 2016 and his eventual replacement in 2017, chairs have filled those positions by the nomination of a single name to the position.
However, the 18-month length of Erquiaga's contract is unusually long in the scope of recent interim chancellors — who traditionally serve one year or less — and McAdoo has not publicly clarified why the process to select a new interim chancellor was kept secret from other regents.
In the wake of the announcement, some concerns have also emerged over a new North-South tension — stemming from the simple optics of the appointment from McAdoo, who is from Elko, in favor of Erquiaga, who lives in Reno and has long-standing ties to former Gov. Brian Sandoval, now the president of UNR.
Sandoval, through a UNR spokesperson, declined to comment for this story, citing the nomination as a "pending item" on the Board of Regents' agenda.
There is no public evidence that Sandoval directly intervened in the naming of Erquiaga for the interim position. Even so, some critics have pointed to Erquiaga's historical ties to Sandoval as a problem of outward perception for the system.
"The optics are horrible for everyone," Schafer said. "Because if he was involved in it, it would have never happened because a good [process] would have simply allowed him to submit Dale's name. And if he wasn't involved, he's being unfairly linked to him, and there's no way for him to defend himself, which is the case right now."
These critics, including Schafer, have not directly criticized Erquiaga himself. Another frequent critic of the board, lobbyist and former legislator Warren Hardy, told The Nevada Independent outright that "this is not about Dale."
"I've known Dale for going on 30 years, and he's a talented guy who would probably make a good chancellor," Hardy said in an interview. "It's more about the process, and the fact that regents, Southern Nevada regents, specifically, haven't had an opportunity to vet the candidate and have conversations with the candidate."
Though Erquiaga's nomination is at the end of a two-day agenda for regents, discussion on the motion is likely to be bumped up the schedule once the full board begins its meeting at 1 p.m. today.
Updated: 6/9/2022 at 8:03 a.m. — This story was updated to include additional details on a letter critics sent to regents Thursday morning calling for the postponement of the vote on a new interim chancellor.
Updated: 6/9/2022 at 6:15 p.m. — This story was updated to include additional details on Thursday's meeting, including the approval of Erquiaga's nomination as acting chancellor.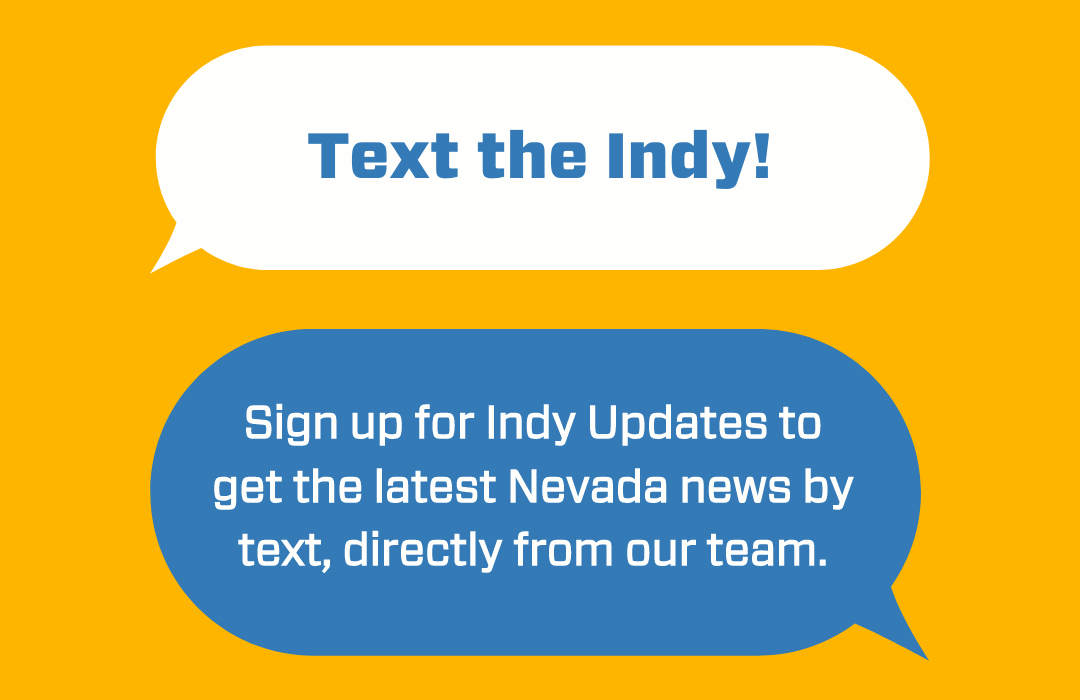 Featured Videos
Comment Policy (updated 4/20/2021): Please keep your comments civil. We reserve the right to delete comments or ban users who engage in personal attacks, use an excess of profanity, make verifiably false statements or are otherwise nasty. Comments that contain links must be approved by admin.