Regents set to vote on former K-12 chief as acting chancellor after long delay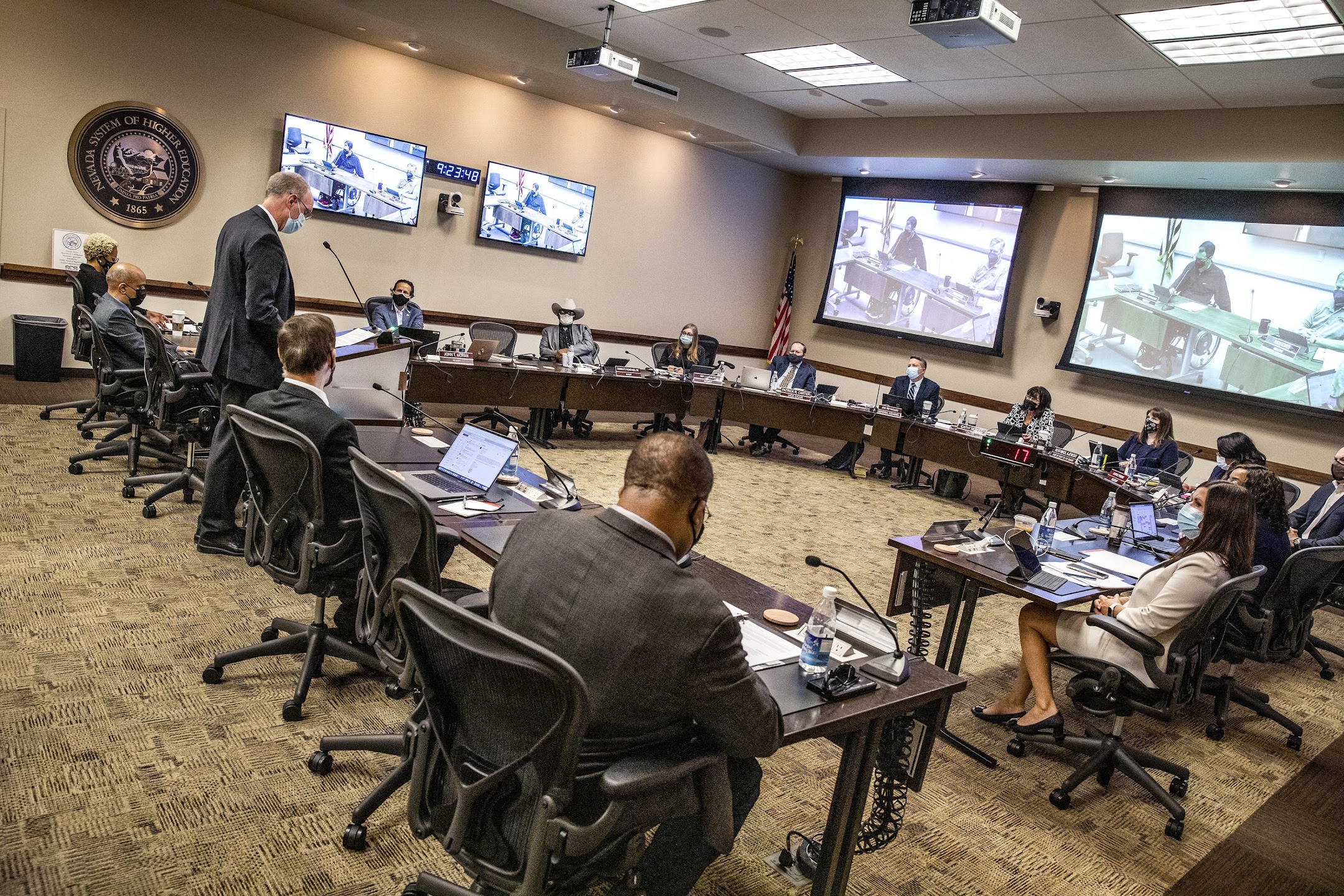 Eight weeks after former Nevada System of Higher Education Chancellor Melody Rose resigned amid a months-long dispute with top regents, the Board of Regents is set to vote on the appointment of former State Superintendent Dale Erquiaga as acting chancellor next week, according to an agenda posted online Wednesday. 
Erquiaga, an early adviser to Gov. Brian Sandoval, spent two years as the head of Nevada's K-12 education department under Sandoval — now the president of UNR — from 2013 to 2015. He later left the role to serve as Sandoval's chief strategy officer, and was more recently named the head of the Guinn Center, a research and policy think tank, late last year.
It remains unclear when regents will embark on a national search for a new, permanent chancellor, all amid preparations for the 2023 legislative session and the next budgeting cycle.
In an emailed statement, Board Chair Cathy McAdoo said that any decision to pursue a national search for a new chancellor will be decided by the full Board of Regents at an as-yet unspecified future meeting.
Vice Chancellor for Academic Affairs Crystal Abba — a longtime system bureaucrat whose tenure predated Rose's — has served as the officer-in-charge since Rose left the system in April. 
That role functionally provides Abba with the powers and duties of the chancellor in the absence of a permanent appointee. However, Abba has not publicly expressed interest in remaining in that role in the long term, and it remains unclear how the lack of a chancellor — either acting or interim — may affect the re-hiring of other cabinet level positions.
The extended vacancy at the top of NSHE's administrative apparatus has been unusually long. When Rose was appointed in 2020, for instance, it came as the end-result of a months-long search process predicated on the early announcement that her predecessor, Thom Reilly, would be leaving at the scheduled end of his contract.
But even under circumstances more similar to Rose's exit, in which tension and political disputes boiled over into a more sudden departure, regents have moved quickly to fill the void.
In the most direct parallel, regents took just 15 days to name a new interim chancellor, John V. White, after the resignation of embattled Chancellor Dan Klaich in May of 2016.
After a fraught search process to find a permanent replacement for Klaich that saw five semi-finalists withdraw their names, regents eventually appointed Thom Reilly to a three-year contract. Even then, however, regents took the step of formally appointing an acting chancellor to bridge the gap between White and Reilly, appointing Jane Nichols to the job for 37 days in 2017.
The slow action on a replacement comes even as regents have met twice in the intervening weeks on other issues, once in April and again in May. An early draft of an agenda for the board's next meeting in June showed no item related to the appointment of an acting or interim chancellor.
In a written response to emailed questions, McAdoo defended the current timeline for a replacement, calling the decision one "of the utmost importance that needed time."
"Since the [NSHE] administration is in good hands … I was able to take the time needed to do my due diligence following the NSHE Code set in our handbook," McAdoo wrote in an emailed statement. "Time is required to gather input and suggestions from major constituencies, conduct interviews and other communications."
McAdoo also said she did not believe the extended period without a formal interim or acting chancellor had a negative impact on the system, pointing to two regents meetings that prioritized "critical issues," including budget requests and the expansion of free-college initiatives spurred by the governor's office.
The road ahead
The system office has been squeezed by rapidly approaching budgeting deadlines for the new fiscal year — deadlines that come as the office is set to run a roughly $1.4 million deficit.
That budget hole appeared in part, according to a presentation Chief Financial Officer Andrew Clinger gave to regents last month, because Rose had focused on increasing revenues rather than reducing expenses in the early part of the fiscal year.
In response, the system office has implemented a hiring freeze in a bid to cut costs. However, the shortfall appears to be unrelated to the mass-exit of top-level administrators in the month of May.
Across the month of May, General Counsel Joe Reynolds, Deputy General Counsel Yvonne Nevarez-Goodson, Vice Chancellor for Workforce Development Caleb Cage and Vice Chancellor for Public Affairs Constance Brooks have all either left the system or announced their departure.
Those in the chancellor's cabinet now leaving or having left the system have not spoken publicly; however, nearly all were either allies of the chancellor during her dispute with regents, or hired by NSHE during her tenure. Cage and Brooks, the latter of whom is set to leave following the regents meeting next month, were each hired or elevated to their cabinet position in the summer of 2021, well into Rose's stint as chancellor.
And though the system administration office implemented a hiring freeze amid an expected $1.4 million budget shortfall, system officials told regents last month that the freeze would not affect the replacement of key, top-level positions.
Remaining cabinet members include Abba and Clinger, as well as College of Southern Nevada general counsel James Martinez, who has stepped in to replace Reynolds on an interim basis as the system's top attorney.
System administrators have scrambled to ready a long list of budget priorities, including preparing a wish list of capital projects — new buildings, maintenance and other projects with price tags in the tens of millions of dollars — for lawmakers heading into the 2023 session.
Reilly, who spent three years as chancellor before Rose, told The Nevada Independent that much of the work to prepare for a legislative session can begin as far as one year in advance.
However, Reilly also pointed to some critical continuities that remain within the higher education system despite change at the top, most notably a full stable of permanently-appointed university and college presidents.
"When you're not having to recruit and deal with some of the challenges around the transition to having seven permanent presidents — I think it is a real positive for NSHE at this time," Reilly said.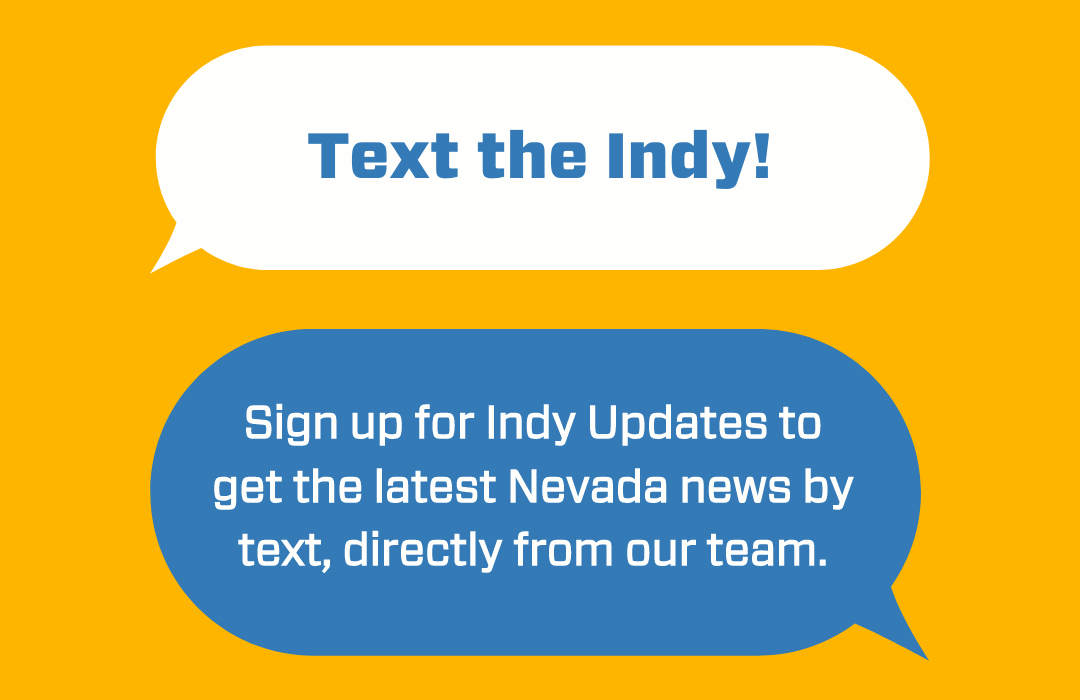 Featured Videos
Comment Policy (updated 4/20/2021): Please keep your comments civil. We reserve the right to delete comments or ban users who engage in personal attacks, use an excess of profanity, make verifiably false statements or are otherwise nasty. Comments that contain links must be approved by admin.