Amodei will not support impeachment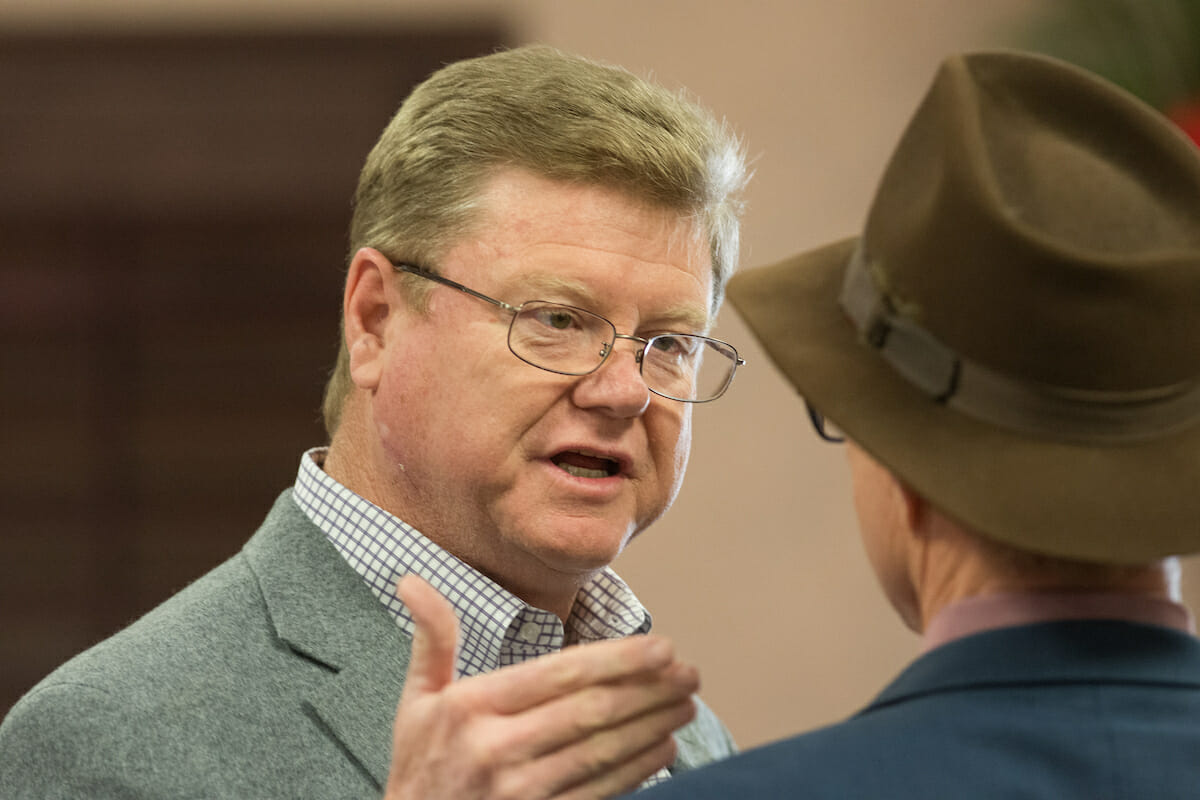 Republican Rep. Mark Amodei will join the rest his GOP colleagues and vote against both articles of impeachment against President Donald Trump, who is expected to become only the third president in history to be impeached when the House votes Wednesday evening.
Amodei, the only Republican in the state's congressional delegation, argued in a lengthy release that the case Democrats have made does not support bringing charges of abuse of power and obstruction of Congress.
Democrats argue that Trump violated his oath of office by soliciting interference in the 2020 election from Ukraine during a July 25 phone call with President Volodymyr Zelensky. They contend that Trump withheld military aid to Ukraine and a Whitehouse visit for Zelensky on the condition that Zelensky announce an investigation into Vice President Joe Biden. They also said Trump obstructed Congress by refusing to cooperate with the investigation.
"The president used the power of his office to obtain an improper personal political benefit at the expense of our national security," Speaker Nancy Pelosi said during a debate that began in the morning and is expected to continue into the evening.
Amodei's announcement means the vote is likely to split the delegation along party lines. Democratic Reps. Dina Titus and Susie Lee have both said they plan to vote to impeach the president. Although Democratic Rep. Steven Horsford has not specifically said how he would vote, he has been very critical of the president's actions, telegraphing a yes vote.
The Nevada Republican said that on abuse of power, there is enough reasonable doubt to vote against the article raised by the testimony of witnesses, including U.S. Ambassador to the European Union Gordon Sondland.
He also took the position that an impeachable offense should include the violation of criminal law, a view disputed by constitutional scholars at a congressional hearing earlier this month.
"I can't identify where any proof-standard of a crime being committed by the president has been achieved regarding an alleged quid pro quo/bribery and corruption scenario," said Amodei, who is a lawyer.
The most damning evidence against the president came during the public hearings held by the House Intelligence Committee last month when Sondland said there had been a quid pro quo offered by Trump who sought the investigation in exchange for the military aid and White House visit.
But Amodei, and other Republicans, argued that that was only Sondland's assumption and that there is no direct evidence supporting the claim.
Amodei quotes from the summary of the call where Trump mentions Biden and asks Zelensky "whatever you can do with the Attorney General would be great." 
"There is testimonial evidence by civil service individuals, indicating their speculation on the motives behind" that statement and other similar comments from the call, he said. "No corroborative evidence was presented for that testimony, except for personal opinions."
"There was also testimonial opinion evidence which contradicted the quid pro quo or bribery/corruption opinion testimony of the civil service witnesses," he continued.
That is a reference to a call in September in which Sondland testified he spoke with Trump who told him he wanted no quid pro quo.
Amodei also cited that the fact that the aid, though held for 55 days, was ultimately released on Sept. 11 and that a state visit was proffered and accepted, which also took place in September. Despite that fact, no investigation was announced.
But that September call with Sondland and the release of funds came after Trump was alerted, in late August, about the whistleblower complaint that led to the House impeachment investigation, according to the report released by the House Judiciary Committee.
"The Minority has objected that there is no such risk because the assistance to Ukraine was eventually released," the judiciary report said. "But that is irrelevant. The fact that the President's scheme was discovered and disrupted does not cure his abuse of power or suggest that he will honor his Oath of Office in the future."
On the obstruction of Congress article, Amodei said he relied on three-plus years as a member of the Judiciary Committee when the House was under Republican control and during the administration of President Barack Obama.
He lists a series of incidents when the Obama administration withheld documents and witnesses from the panel, including Attorney General Eric Holder on the gun-trafficking sting, known as Fast and Furious, on allegations that the Internal Revenue Service targeted Obama political opponents and on the deal with Iran to rein in its nuclear weapons program.
"Clearly, there has always been friction between the legislative and executive branches," Amodei said. "I didn't believe Barack Obama should have been impeached for the above then – and I don't think President Trump should be impeached for article two now."
Amodei had called for Congress to flex its oversight muscles with regard to Trump's dealings with Ukraine, though he never supported impeaching the president and was critical of the Democrats' impeachment process.
He said that the House is essentially a grand jury and, as such, should have had access to the depositions of fact witnesses. Those were taken behind closed doors and initially only available to members of the House Intelligence Committee, House Foreign Affairs Committee and House Oversight and Reform Committee.
Amodei's announcement follows that of Rep. Susie Lee, who on Friday said she would vote to impeach Trump after "weighing all of the facts."
Seeking to pressure Lee—who represents one of 31 congressional districts that Trump won in 2016, but are represented by Democratic lawmakers—the White House issued a statement Tuesday criticizing Lee for not opposing Speaker Nancy Pelosi and her other Democratic colleagues who will also support impeachment.
"Rep. Susie Lee said she would fight for better healthcare and increase economic opportunities for Nevadans, yet she has locked arms with Nancy Pelosi and unhinged Democrats in their baseless support for impeachment," said White House Deputy Press Secretary Steven Groves in a release. "While Lee is beholden to Pelosi and the DC swamp, President Trump will not stop fighting for what matters most to all Nevadans -- securing our southern border, better trade deals, and growing our economy."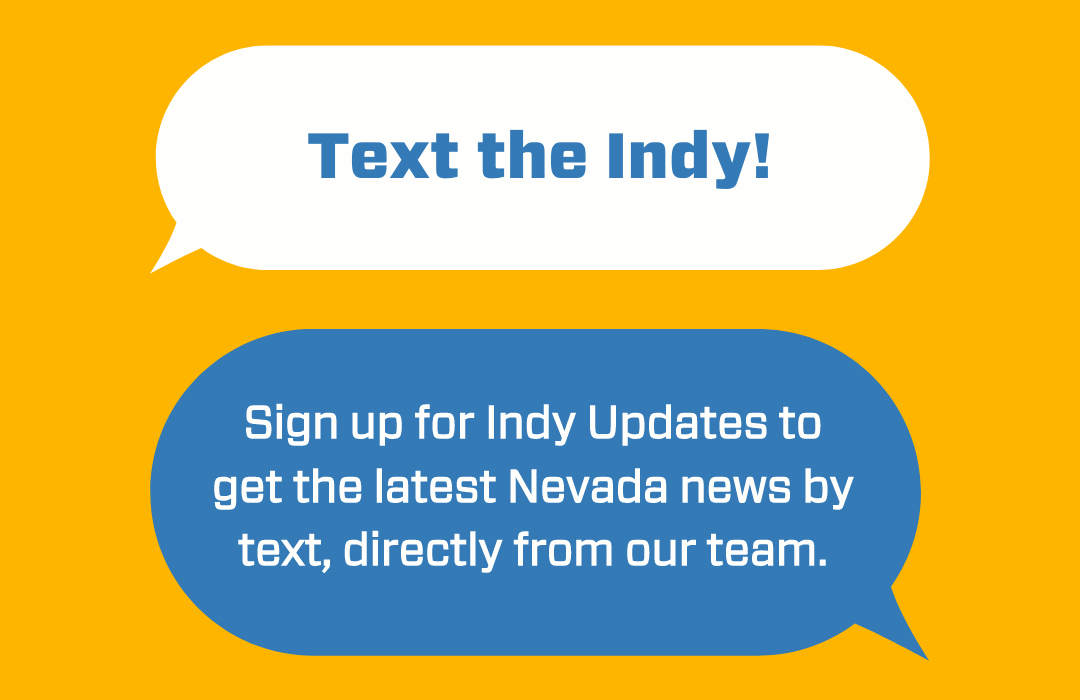 Featured Videos
Comment Policy (updated 4/20/2021): Please keep your comments civil. We reserve the right to delete comments or ban users who engage in personal attacks, use an excess of profanity, make verifiably false statements or are otherwise nasty. Comments that contain links must be approved by admin.