Anthem leaves Nevada health-care exchange, citing 'volatile' market, federal uncertainty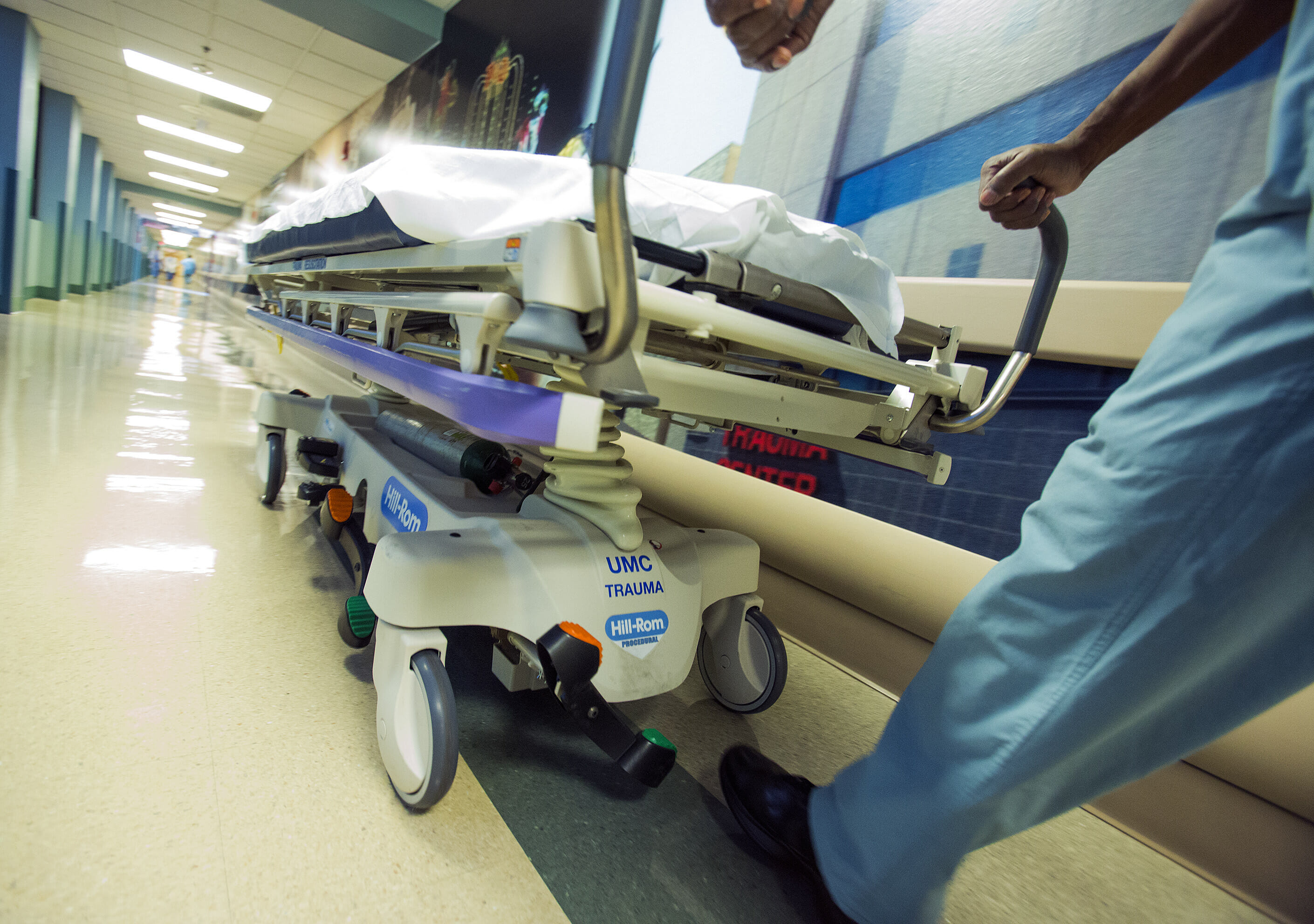 Facing uncertainty over the future of the health-care system and instability in the individual market, the health insurance company Anthem has announced that it will no longer offer any plans in Nevada on the state exchange next year.
Anthem informed the state on July 28 that it plans to withdraw from the Silver State Health Insurance Exchange entirely for the 2018 plan year and that it would only offer catastrophic plans off the exchange to low-income patients or those under the age of 30, the Division of Insurance said Monday. The move follows Anthem's June announcement that it was scaling back its coverage from all 17 of the state's counties to only three — Clark, Washoe and Nye.
Gov. Brian Sandoval said he was "frustrated and disappointed" with Anthem's "surprise and abrupt decision" to exit the exchange.
"This is a significant blow to the state's individual marketplace, however, residents in Washoe, Clark and Nye Counties who have purchased from the state-based exchange will still have two providers to purchase from during the next open enrollment period," Sandoval said in a statement. "My office is in regular contact with the two remaining providers in order to ensure there will continue to be options for the more than 80,000 Nevadans who purchase insurance through the Silver State Health Insurance Exchange."
The exchange's executive director Heather Korbulic said that uncertainty over whether cost-sharing reduction payments from the federal government to insurance carriers will continue and whether any changes to the individual mandate have created "constant ambiguity" for insurers. President Donald Trump has been deciding whether to continue the payments, which help lower deductibles and copays for roughly 7 million low income individuals who buy insurance on the exchange, on a month-by-month basis, referring to them as a "bailout" for insurance companies.
"The insurance companies need some assurances about the cost-sharing reductions and this month-to-month stuff has become increasingly burdensome in terms of volatility. They can't anticipate what their risk will look like if they don't know they're going to get cost-sharing reductions," Korbulic said. "It's unnecessarily dramatic in a market that relies on certainty — or at least some certainty — about what risk will look like."
She added that it was "frustrating" for her to hear the payments referred to as a bailout for insurance companies when they were assurances given by the federal government and around which insurance companies set their rates.
Anthem cited the "volatile" individual market in what it called a "difficult decision" to leave Nevada. The company based its decision on a "shrinking and deteriorating individual market" and "continual changes and uncertainty in federal operations, rules and guidance," including cost-sharing reductions and the restoration of taxes on fully insured coverage.
"A stable insurance market is dependent on products that create value for consumers through the broad spreading of risk and a known set of conditions upon which rates can be developed," the company said in a statement."
In rate submissions released earlier this summer, Anthem proposed an average rate increase of 62 percent for the 2018 plan year, while Health Plan of Nevada proposed a 27 percent increase. The other insurance company, SilverSummit, will be offering health insurance for the first time during the next plan year.
The division noted that those filings did not reflect possible rate increases if cost-sharing reduction payments are eliminated.
Anthem's decision follows health insurer Aetna's decision late last week to completely withdraw from all of the exchanges in 2018, after it had considered offering coverage only to Nevada as it applied for a Medicaid managed care contract. Aetna withdrew from offering coverage through Medicaid last month.
The Division of Insurance, the exchange and the governor's office are continuing to work on a solution to offer coverage on the exchange to roughly 8,000 Nevadans across 14 counties, which they hope to reach by the end of the month, Korublic said.
Korbulic said she is also worried about how the federal government will carry out the upcoming open enrollment period — whether they will contact consumers to let them know that open enrollment is only half as long as it usually is since the government won't provide that information to the state directly and whether their system can support the same number of customers over a shorter time period.
"There's uncertainty around the carriers and their participation on the exchange but also uncertainty just in every corner of the exchange," Korbulic said. "We're deeply concerned about how our open enrollment will play out. How can we market when we don't know the members, who we even have enrolled and have no assurances that the architecture that heatlhcare.gov will support a shortened enrollment period?"
Democrats — from Democratic National Committee Chairman Tom Perez to Rep. Ruben Kihuen — immediately seized on the announcement, blaming Republicans in Congress and their attempts to repeal and replace the Affordable Care Act for creating uncertainty in the health-care marketplace and the administration for not affirming that the cost sharing reduction payments will continue.
"It is time to stop the reckless games that hurt hardworking Nevadans," Kihuen said in a statement. "Republicans must prove they're serious about stabilizing the exchanges and support a bipartisan plan to improve our health-care system, including fully funding cost sharing reduction payments."
Democratic Rep. Dina Titus wrote a letter to Anthem CEO Joseph Swedish Monday encouraging the company to reconsider its decision before the September deadline.
"With the company's plans to leave first the rural counties and now the largest population centers, I have to ask: What has changed and how can I help to alleviate the problems you may be having?" Titus wrote. "I realize that the failed attempts to repeal and replace the Affordable Care Act have caused instability for insurers across the nation but I remind you that there are serious bi-partisan efforts in both houses to address marketplace uncertainty with reinsurance and cost sharing plans."
The Nevada Independent is raising $200,000 by Dec. 31 to support coverage of the 2024 election.
Tax-deductible donations from readers like you fund this critical work.
If you give today,your donation will be matched dollar-for-dollar.
Give + Get Matched
Featured Videos