As college semester nears close, students, faculty, administrators look toward 'new normal'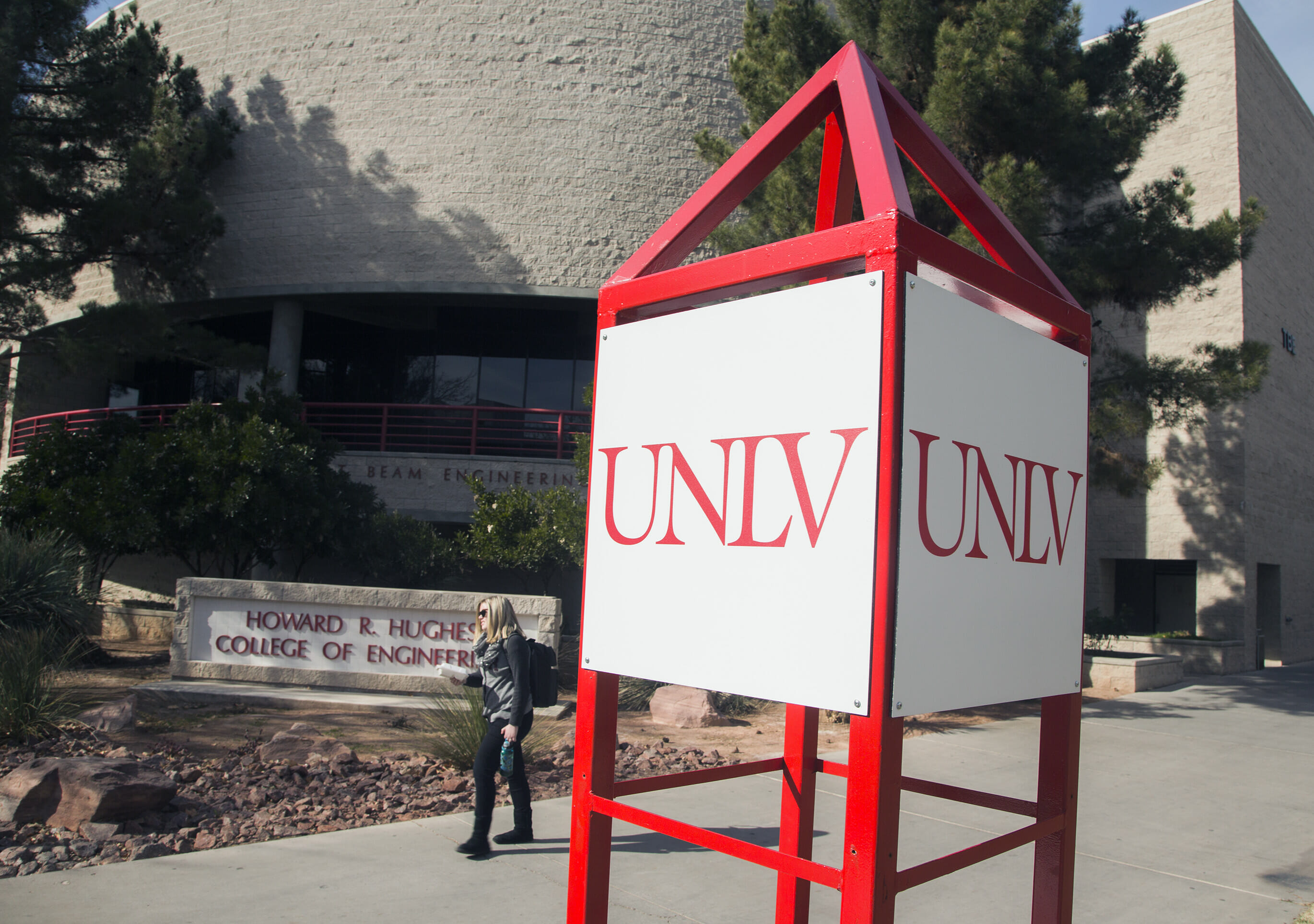 For some classes, taking a test requires setting up a webcam so artificial intelligence-driven software can keep a watchful eye and sniff out would-be cheaters. For others, the Socratic method lives on via Zoom calls and Google Hangouts.
From an uptick in assigned essays to learn-as-you-go lectures, the face of the American higher education system became a testbed of remote learning over the last two months after campuses across the country quickly shuttered when the gravity of the coronavirus pandemic became clear.
"Distance learning" is the new reality. But the distribution of quality in the new online learning landscape has been uneven, with some classes easily "flipping the switch" to online, while others have struggled to convert simple tasks, such as jotting down equations on a whiteboard, to a Zoom video conference.
Experiences vary widely from teacher to teacher and class to class, with some educational material lending itself more readily to an online or asynchronous format that allows students to move through information at their own pace.
Douglas Unger, a professor of English at UNLV and member of the Faculty Senate, said that the university had a roughly "50/50" success rate in its quick shift to online learning.
"About half of our faculty have been able to make the transition in really good and energetic ways and really keep the whole spirit going," Unger said. "There's another percentage that are doing the best they can, but certainly have infrastructure difficulties."
For Unger, who teaches graduate English classes, the transition was "pretty seamless," as lectures and discussions moved to Zoom and readings continued apace.
Much of the online teaching taking place at Nevada's colleges and universities bears few similarities to traditional online classes. Under normal conditions, an online class takes tens or hundreds of hours of work crafting tailor made "modules" designed to be consumed online, with supporting material and readings structured to work together in guiding a student through course material.
Today's classes — thrown together at a lightning pace in the days as the first campus closures took effect around the week of March 21 — lack such a structure, and faculty say they've had to get creative and collaborate to find the right solutions for their classes. With some courses, however, that is easier said than done.
Among the most common difficulties has been replacing the many in-person science laboratory classes required even among non-science students. Such classes rely on physical proximity and manipulation of science experiments, ranging from observing rocks under a microscope in a geology lab to mixing chemical solutions to more complex lab work done in the state's medical schools.
While some online solutions for from-home lab experiments do exist, UNR Provost Kevin Carman said labs, specifically, were the primary area where the university "just didn't have a platform to roll out."
"Certainly the laboratory experience is less than optimal," Carman said.
Some lab courses have managed to work out technological compromises using computer simulations, while some health care labs, such as nursing clinical courses, have been granted an exception to system-wide remote learning requirements.
But even among non-lab courses, not all students say the switch to online has been seamless, and at least some have been frustrated by the way online teaching styles have changed the way they learn.
Take Olivia Ali, an undergraduate student at UNR who is no stranger to a heavy school workload. A junior journalism student and the editor-in-chief of the school's student-run newspaper, The Nevada Sagebrush, Ali said she has found it far more difficult to learn and remember information when delivered over Zoom.
"This was not what I wanted going into college, and if I wanted to take online classes, or if I thought I would like it better in online classes — I would have taken them," she said.
But Ali also said that a number of her friends and classmates had professors who easily switched to an online format and "stayed on the ball." Experiences like hers, while not uncommon, are not the rule, according to university administrators.
At UNLV, Unger said the response from students has been largely positive, adding that students he's seen "could not have approached this in a better way."
"There are again, a small percentage that are not are not turning up and not doing as well and so forth," Unger said. "But the vast majority of our students are doing the best they can to handle the situation and do what they can do from home and to keep up their studies. And that's not what I've been hearing from the elite Ivy League schools, where there's much more difficulty and big movements to get tuition refunded, and so forth — that's not happening here."
As colleges nationwide moved online, a handful of high-profile pushes for partial tuition reimbursements have gained steam at a number of large, often prestigious universities, including a widely-signed petition at New York University and a class-action lawsuit at the University of Miami. Both schools cost significantly more than any Nevada institution, charging upwards of $50,000 per year in tuition on average.
For the time being, most Nevada professors are simply making do with the resources available, with many hoping that at least some form of limited in-person instruction might resume in the late summer or fall semesters and close the gaps created by the current online landscape.
Even so, planning for any such eventuality is nebulous, even as institutions convene planning working groups with the sole task of navigating a phased-in reopening later this year.
"It will not be a light switch, I say it'll be more like a rheostat," Carman said. "We're going to slowly bring up the lights and do it thoughtfully. And it will not be the 'normal' that it was before, it's been referred to as the 'new normal', which we're working out and determining what that will be as we return — but we do plan on being back and we recognize that the virus is here and we'll be here for some time."
Among the questions that remain unanswered are how the deep and unprecedented financial effects of the pandemic may shift resources at the state's institutions into the new academic year.
Gov. Steve Sisolak requested budget cut scenarios from all state agencies earlier this month, and a proposal approved by the Board of Regents estimated the higher education budget may need to be cut by between $68 and $124 million over the next two fiscal years.
Those cuts are intended to help avoid layoffs, though they may not be able to avoid furloughs, assuming institutions cut by the most severe possible reductions of 10 or 14 percent in 2021. Under such cuts, each institution would institute furloughs of between 2.3 percent and 4.6 percent for professional staff, amounting to between six and 12 days of furloughed time for the year.
Carman said that UNR, at least, does not plan to disrupt planned instruction time with those furloughs.
"Our faculty know that they need to teach their classes. They will find other ways to take their furlough such as reducing some of their service time, for example," Carman said. "But we will deliver our fundamental mission, even if we have to take furloughs."
Discussions on the widespread changes likely necessary for the resumption of in-person classes in the fall have so-far been couched in cautious optimism. Administrators, faculty and students who spoke to The Nevada Independent said they all hoped to see things return to something resembling "normal" — even if the specifics of "normal" remain to be seen.
"The new normal is unknown, and it's going to be very interesting in higher ed," Vickie Shields, Provost and Executive Vice President at Nevada State College said. "Even when we say, 'oh we're back to face to face,' we all know it's not the same."
Even beyond necessary steps such as increased sanitation or mandated social distancing, "distinguishing factors" between institutions could complicate certain facets of a phased-in reopening, said Shields.
At Nevada State College, for example, Shields said no rooms were constructed to hold more than 48 students, leaving the college without the ability to use the larger lecture spaces, like those available to UNR or UNLV, to house traditionally-sized classes with social distancing in mind.
"That puts us in a little bit of a bind," she said.
Beyond the broader question of how universities and colleges will fund themselves during the ongoing economic crisis, there is also a microeconomic question of how students — also widely affected by the financial crush of the coronavirus — may find themselves shouldering new cost burdens in the coming aftermath.
Paying for a higher education remains the number one source of debt across all Americans, totaling more than $1.6 trillion. And while Nevada is among the least expensive states to go to college in the country, both in-state and out-of-state students must still pay thousands in tuition and fees every year.
The budget proposal approved by regents this month included a plan to increase student fees at state institutions should the system need to trim 14 percent of its budget — the most dire of the three possible cut scenarios.
Those increases would be small — between $3 and $8 per credit and with the increase varying from school to school — but such fees stack up for the 12 or 15 credits required per semester for a full-time workload.
There is also the matter of possible new fees related to some of the new technological solutions being used by schools to supplement the in-person experience. The online proctoring service Proctorio, used by UNR, charges a fee of $10 per test per class. In a single increment, the cost is negligible — but such costs have the potential to multiply should some classes require multiple proctored tests and should a student be in more than one such class.
Unger said faculty at UNLV have remained reluctant to use a similar service, ProctorU, over concerns that charging the $30 fee to proctor a single test mid-semester would be unfair to students. Still, Unger said faculty continue to have "big discussions" on the question of academic rigor.
At Nevada State College — which lacks any centralized online proctoring infrastructure — Shields said her expectation is that costs for such services will inevitably increase if the need for online instruction drags into the summer and fall.
"It'd be a large expansion of those services, and we would definitely have to incur some pretty big costs to do that should this continue for quite a while," Shields said.
The question of cost is just one of many still to be answered before concrete details of a reopening plan for the fall semester are in place. And though many expect a hybrid form of in-person and remote instruction to emerge in the fall, administrators say it's still too early to define precisely what that might look like.
"Nothing has been decided, and everything is on the table," Carman said.
Comment Policy (updated 4/20/2021): Please keep your comments civil. We reserve the right to delete comments or ban users who engage in personal attacks, use an excess of profanity, make verifiably false statements or are otherwise nasty. Comments that contain links must be approved by admin.