As Congress moves forward on cannabis banking, NV industry cautiously optimistic
A proposal to give cannabis businesses full access to financial institutions would be welcomed by the burgeoning industry.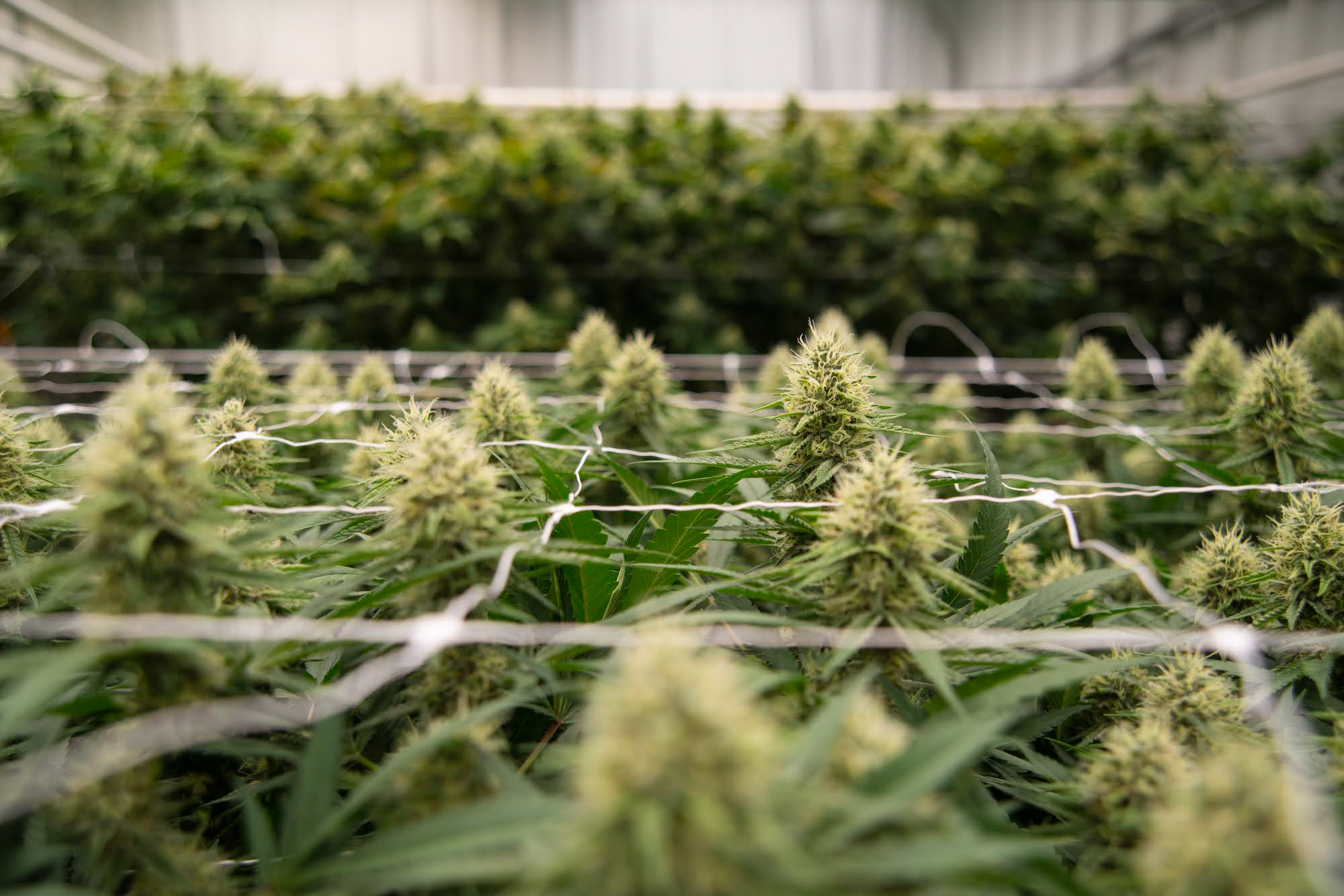 When Brandon Wiegand first started working in the Nevada cannabis industry nearly a decade ago, everything was done in cash.
"We were running cash payroll," said Wiegand, now the president of the Nevada Cannabis Association (NCA) and chief commercial officer at Jardín Premium Cannabis Dispensary. "We were doing cash vendor payments. We were taking bags of cash down to [the] IRS for IRS payments."
Though Nevada legalized recreational cannabis with a 2016 ballot question, following states such as Colorado and Washington, the drug remains illegal on the federal level. Federal agencies, including the Federal Reserve, govern banking institutions, leaving cannabis businesses in Nevada struggling to access traditional financial tools — such as bank accounts or loans — that other businesses have.
For more on the status of cannabis rescheduling in Nevada, check out Naoka Foreman's story here.
The abundance of cash is a risky proposition for businesses — and an added expense. Cannabis industry operators in Nevada said it makes them a target for crime, creating a need for costly security.
"We were hiring armed guards to be able to move cash when it needed to be moved between vaults," Wiegand said, recalling the cash environment the industry started in. "I've always said that operating in this industry is like running with a parachute at your back, but especially back then when it was all cash."
Over the years, some financial institutions — namely credit unions, many of which are state-chartered — have opened their doors to the cannabis business, allowing them to use checks. But that can be an expensive proposition as well. Because cannabis remains federally criminalized, banks need to file Suspicious Activity Reports (SARs) on cannabis businesses' transactions, driving interest rates for cannabis business loans or credit cards higher and adding significant fees, Wiegand said.
Predatory lending is a persistent issue as well. And normal business operations, from contracting with a national payroll company to allowing credit card use inside a store, prove to be major challenges in the cannabis industry given the discrepancy between state and federal policies.
"If you're a small business in any other field, if you have a good idea, you can go to the bank and get a loan to start your business," said Layke Martin, the executive director of the NCA. "You just can't do that in the cannabis industry."
But a renewed push in Congress could help alleviate the problem. The SAFER Banking Act, a new version of the SAFE Banking Act that passed the House seven times since 2019 but was never passed by the Senate, was again introduced in the Senate this year. The bill would allow legally operating cannabis businesses the same access to financial institutions that other legal businesses receive, from accounts to lines of credit to loans.
The bill already cleared a key hurdle in September, advancing out of the Senate Banking Committee by a bipartisan 14-9 vote — the first time the measure has won a vote in the upper chamber. Sens. Catherine Cortez Masto (D-NV) — who serves on the Banking Committee and voted to advance the proposal — and Jacky Rosen (D-NV) are supporters of the legislation, which they say would eliminate barriers for the many cannabis businesses in Southern Nevada.
"It's so necessary for so many of our small businesses who engage in the marijuana business, that's legitimate in Nevada, that need and want this legislation," Cortez Masto said in a September interview.
Senate Majority Leader Chuck Schumer (D-NY) announced in September that he intends to bring the SAFER Banking Act to the floor for a vote — a move that has the cannabis industry cautiously optimistic.
"With more and more states having legal cannabis in some form or fashion, [senators'] constituencies need this," Rosen said in an interview. "It's a matter of economics. It's a matter of public safety."
'We want to level the playing field'
As the legal cannabis industry has taken off, it has been dogged by a lack of diversity among license holders — an issue that critics call particularly lamentable given that Black marijuana users are more than three times as likely to be arrested as white ones.
With Nevada now offering licenses for on-site marijuana consumption lounges, the state's Cannabis Compliance Board has attempted to rectify the disparity, including offering "social equity" provisional licenses for prospective business owners disproportionately impacted by the war on drugs. But applying for those licenses requires $200,000 in liquid assets — a threshold that has proven difficult to meet, causing the CCB to extend the deadline.
Industry experts said that the SAFER Banking Act could help expand access to capital. Making small cannabis business owners eligible to the full array of financial tools that banks offer could help break the stranglehold that white men have had over the industry.
"You have to have capital, and the majority of the capital is possessed and controlled by old, rich white men," Wiegand said. "And so that's why you've got a bunch of old, rich white guys in any industry."
If SAFER Banking passes, and loans and funding sources are more easily acquired, Wiegand believes more diverse applicants will benefit.
Martin and Wiegand said that Nevada's senators have been strong partners in the effort to provide greater financial services to the cannabis industry, and that both feel it's an important player in diversifying Nevada's economy.
Rosen, who sits on the Senate Small Business Committee, has a bill to open Small Business Administration (SBA) loans to legitimate cannabis businesses — a tool they currently cannot access.
"If you're a dispensary and next door is a small restaurant, they can use all the SBA resources, they're operating legally, but you cannot," Rosen said. "So we want to level the playing field."
To pass, SAFER Banking will need to reach 60 votes on the Senate floor. Schumer said he plans to add amendments incentivizing the expungement of marijuana offenses from criminal records and to allow medical marijuana patients to purchase firearms. The bill has some bipartisan support but is not fully accepted by either party; in committee, three Republicans voted for it, while one Democrat voted against it.
If it passes the Senate, it would then move to the House. While the original bill passed the then-Democratic controlled House several times, it would be up to whomever emerges as the new Republican speaker to decide if it should receive a floor vote.
While it remains in limbo, the Nevada cannabis industry is keeping an anticipatory eye on Congress.
"I'm very optimistic and hopeful that we get this one across the finish line, because it makes a huge difference for the industry," Wiegand said.
The Nevada Independent is raising $200,000 by Dec. 31 to support coverage of the 2024 election.
Tax-deductible donations from readers like you fund this critical work.
If you give today,your donation will be matched dollar-for-dollar.
Give + Get Matched
Featured Videos