Democratic Assemblyman Nelson Araujo at the Nevada Legislature on Feb. 14, 2017. Photo by David Calvert.
As Delgado decides against secretary of state bid, sources say Araujo will run
September 14th, 2017 - 2:42pm
Reno City Councilman Oscar Delgado announced on Thursday that he won't run for Nevada secretary of state, but Democratic insiders says Assemblyman Nelson Araujo is expected to jump into the race next week.
Delgado said in a statement that he appreciated all the encouragement he received on a potential run, but said he wanted to focus on his council responsibilities and his family, including his twin babies.
"While I was certainly excited about the prospect of helping Nevadans on a statewide level, I have decided against making a run," said Delgado, a Democrat. "I know there are some outstanding candidates looking at this race, and I believe that the office of SOS will be well-represented in the years to come."
One of those candidates is two-term assemblyman and Democratic National Committeeman Araujo, who told The Nevada Independent on Thursday that he was seriously considering the secretary of state's race and expects to make a decision next week on whether to run.
Multiple sources say that decision will be a "yes."
Democratic Sen. Pat Spearman, who has also expressed interest in the race, said she is still considering jumping into the race and plans to make a decision soon.
"I'm being very deliberative about this and I just really want to take my time and consider all aspects," she said. 
Asked about Araujo's possible bid, Spearman said her decision wouldn't be shaped by an effort to avoid a primary.
"Quite frankly, my decision to or not to doesn't include anybody else's plans," she said. "That's not important to me."
Meanwhile, Republican Secretary of State Barbara Cegavske reaffirmed this week that she is definitely running and is planning a campaign kickoff on Oct. 24.

The secretary of state is Nevada's chief elections officer, but the role entails a range of other duties, including enforcing state securities laws, issuing business licenses and overseeing notaries public.
This story was updated at 6:45 p.m. on Sept. 14, 2017 to add comment from Sen. Pat Spearman.
INDY FAST FACTS
Pat Spearman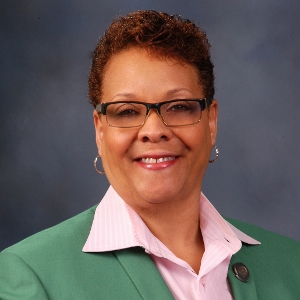 Job:
State senator, District 1
Party: Democratic
In current office: 2012-present
Birthdate: June 10, 1955
Education:
Norfolk State University (B.S.)
Seminary of the Southwest, MDiv. (Master of divinity)
Walden University, DBA (Doctorate of business administration)
Other public offices held:
Nevada state senator, District 1 (2012-present)
Total Donations: $675,449 (3/27/12-6/30/18)
Top Donors:
International Union of Operating Engineers $20,000
MGM Resorts International $12, 640
Caesars Entertainment Corp. $ 12,000
R&S Leasing LLC $11,000
Boyd Gaming $10,000
INDY FAST FACTS
Barbara Cegavske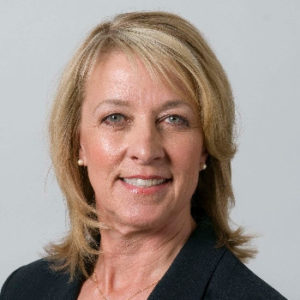 Job:
Secretary of state
Party:
Republican
In current office:
2015-present
Birthdate:
August 27, 1951
Education:
College of Southern Nevada (attended)
Other public offices held:
State senator, District 8 (2002-2014) Assemblywoman, District 5 (1996-2001)
Total donations: 
$958,937
 (10/22/10-6/7/18)
Top donors:
Cort Christie/Zenith/Corporate NV Svc  $44,199 Las Vegas Sands Corp. $30,000 Bill and Cynthia Brady $20,000 Allegiant Travel/Maury Gallagher $14,000 Wynn Resorts $13,000
INDY FAST FACTS
Nelson Araujo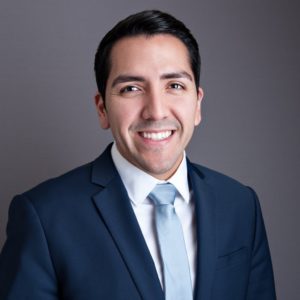 Job: 
Assemblyman, District 3
Party:
Democratic
In current office:
2015-present Assistant majority floor leader, 2017
Birthdate: 
October 24, 1987
Education:
University of Nevada, Las Vegas (B.A. and M.P.A.)
Other public offices held:
None
Total donations
: $549,239 (1/28/14-5/18/18)
Top donors
:
Campaign Committee for Jason M. Frierson $11,000
Citizens for Justice $11,000 MGM Resorts International $11,000
Nevada Realtors PAC $11,000
LVPPAM Inc PAC $10,000
From the Editor
The Nevada Independent
is a 501(c)3 nonprofit. We need help to attain the elusive goal of sustainability. We depend on recurring donations from you, the readers who believe in our mission of nonpartisan, transparent journalism. I know you are busy. I know you have many commitments. But if you would take a moment to
support our work
or bump up your current donation, I would be forever grateful.
Thanks for all of your support.
Best,
Jon Ralston
get our morning newsletter,
The Daily Indy
Stars & Struggles
Take a peek into today's education world through the lens of Sunrise Acres Elementary School in Las Vegas.
@TheNVIndy ON TWITTER