At bucolic Tule Springs, events center project pits neighbors against Fiore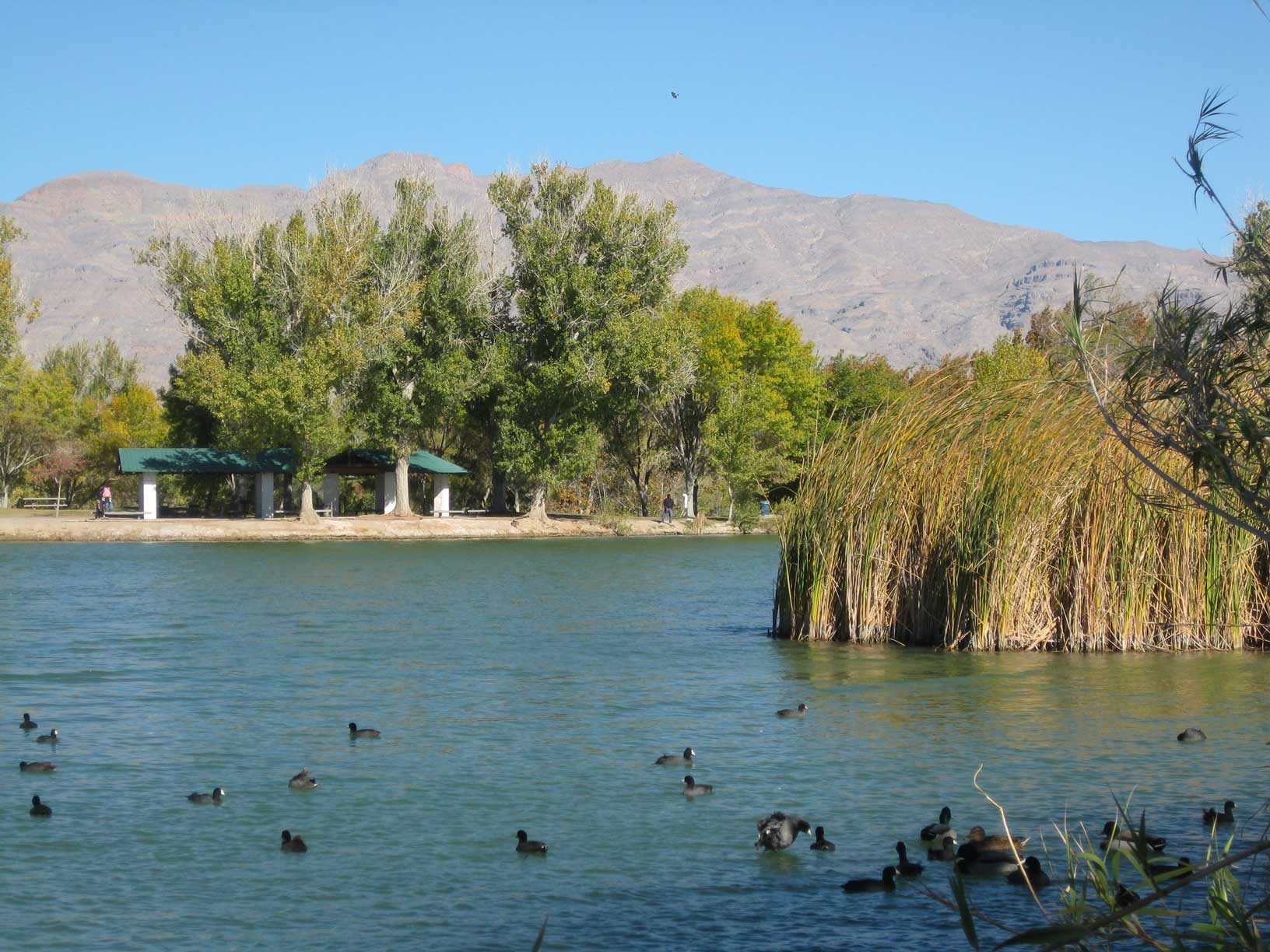 Like many Las Vegas natives of a certain age, Karen Livingston can remember where the pavement once ended and the dirt roads began. When she talks about shopping at Vegas Village and the Penney's on Fremont Street, her voice fills with a sense of nostalgia.
And when the subject turns to Floyd Lamb Park at Tule Springs, the 68-year-old retired school counselor conjures memories of bucolic picnics in the shade of cottonwoods near spring-fed ponds.
It's that way for many locals. Whether born and raised or newcomers, the 680-acre park and surrounding conservation area represent something special in the increasingly populated Las Vegas Valley. Livingston grew up near what then was the edge of Las Vegas — Vegas Drive and Decatur Boulevard.
And Tule Springs?
"When I was a kid, I thought it was way out in the country," she says. "Now I live right near it."
In fact, it's right out her back door. That should be a good thing, but now it's getting complicated. As Livingston and concerned neighbors see it, the park's idyllic environment is being threatened.
A blend of nostalgia and close proximity have motivated them to engage in an underdog's battle with the city as it moves forward with a plan spearheaded by Mayor Pro Tem Michele Fiore to repurpose Tule Springs' iconic hay barn — a reminder of a time when the park was a working ranch and later offered horseback riding — into a special events venue capable of holding 500 people for birthdays, weddings, and more. Maximum occupancy for its previous zoning designation: 15. Other interested parties have joined Livingston and her neighbors as they attempt to have some input into the project.
It's getting late in the game.
Updates in the progress of the hay barn conversion have been noted several times during Las Vegas City Council meetings, where it's been one of Ward 6 Councilwoman Fiore's pet projects. But if she imagined the hay barn renovation would be completed without raising the ire of nearby neighborhoods, she was mistaken.
Fiore did not respond to my interview request, but instead issued a statement saying in part, "We are so proud to champion the Floyd Lamb Haybarn Restoration Project with the City of Las Vegas Parks & Recreation Department. A collaborative project to restore our historic city park, the barn renovation will allow all Las Vegans to enjoy the history and beauty of our local treasure."
Fiore's pride hasn't extended to holding meetings with neighbors who purchased homes on the edge of Tule Springs at least in part for the feeling of quiet evenings far from the city lights. And that, Livingston and many others say, is part of the problem. Livingston says she only became aware of the project in April after large piles of earth began to be moved.
The communication problem began before the rise of the coronavirus pandemic-related social distancing. After neighbors said they made numerous attempts to contact Fiore, they spoke with her special assistant, Chance Bonaventura, who held a late-April teleconference with approximately 30 residents. Many hundreds have commented on social media and on a Tule Springs neighborhood website, Livingston says.
Their concern appears to transcend petty politics or protecting their own investments and quality of life. It's the park itself they fear will change permanently with the recasting of the barn and the addition of a 3,000-square-foot building complete with a kitchen, restrooms and dressing areas for brides and grooms holding weddings there. Not to mention an 80,000-square foot paved and lighted parking lot.
A spokesperson for Fiore assured me the impacts on the neighborhood will be minimal compared to the benefit to park-goers, and all parties who use the facility will have to receive city permits before going to the altar or cutting the cake.
For their part, Fiore's family knows something about events planning. As The Indy reported in January, her Future for Nevadans PAC paid at least $109,000 in the past two years to her daughter Sheena Siegel's company Hamlet Events. It's something the neighbors around Tule Springs have noticed, too. And it makes them wonder how the city could ramrod a facility that appears to be in competition with a nearby private wedding events center, The Grove.
Those neighbors have also noticed that the construction costs are being covered by a blend of public dollars and private donations, ostensibly through Laborers Local 872 and Business Manager Tommy White, Fiore's political ally. So perhaps it's all a little more political than it appears on the surface.
Fiore's office claims that revamping the hay barn violates no code or agreement the city made when it took possession of Tule Springs from the state more than a decade ago. But others argue that the size of the event center violates at least the intent of what legislators, conservationists and concerned citizens had in mind when they sought to ensure that any substantive changes would have to qualify as "passive recreation" activities that didn't disrupt the natural feel of the place.
"I just don't see how this events center is compatible with the rural character of Floyd Lamb Park," Livingston says. "I guess that's part of the concern. The city is moving all around us. We want this wonderful little oasis to remain a sanctuary where people can escape and experience nature."
Some will want to write this off to changing times or typical City Hall politics.
But if Tule Springs isn't worth preserving for future generations of Southern Nevadans, then what is?
John L. Smith is an author and longtime columnist. He was born in Henderson and his family's Nevada roots go back to 1881. His stories have appeared in Time, Readers Digest, The Daily Beast, Reuters, Ruralite and Desert Companion, among others. He also offers weekly commentary on Nevada Public Radio station KNPR. His newest book—a biography of iconic Nevada civil rights and political leader, Joe Neal— "Westside Slugger: Joe Neal's Lifelong Fight for Social Justice" is published by University of Nevada Press and is available at Amazon.com. Contact him at [email protected]. On Twitter: @jlnevadasmith
The Nevada Independent is raising $200,000 by Dec. 31 to support coverage of the 2024 election.
Tax-deductible donations from readers like you fund this critical work.
If you give today,your donation will be matched dollar-for-dollar.
Give + Get Matched
Featured Videos