Follow the Money: Fiore-led PAC paid daughter's event planning company six figures over last two years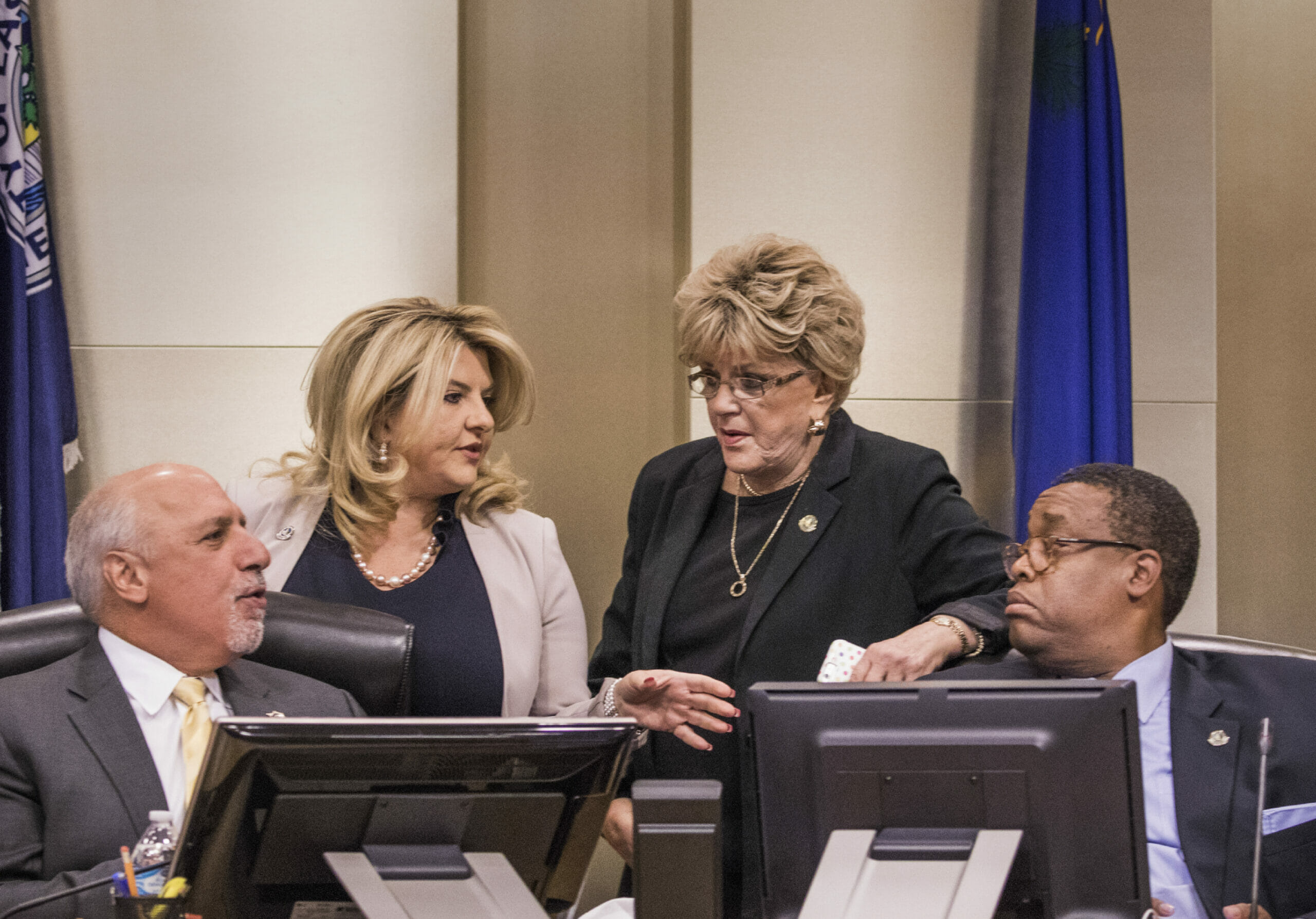 Las Vegas City Councilwoman Michele Fiore's political action committee paid a catering and event planning company run by her daughter nearly $109,000 over the last 18 months, records show.
The Fiore-led PAC, called "Future for Nevadans," has reported making regular payments since June of 2018 to Hamlet Events, with the listed reason for the campaign payments falling into "advertising" and "special events" categories. According to filings with the secretary of state's office, Fiore's daughter, Sheena Siegel, is the registered owner of Hamlet Events.
The reported six figures in expenditures paid to Hamlet Events represents nearly a quarter of the funds spent by Fiore's PAC and nearly 20 percent of the half-million dollars raised by the committee since 2017. Political action committees in Nevada have no limit on the amount of money they can accept from donors.
There is no Nevada law prohibiting candidates from making campaign payments to family members, but Secretary of State elections chief Wayne Thorley said in an email that such payments could run afoul of the state's prohibition on using campaign dollars for "personal use" if the family member wasn't actually providing any goods or services, or if the family member overcharged for a service in a way that financially benefited the candidate.
Campaign payments made by Fiore's PAC to a business owned by her daughter highlight Nevada's loose laws and oversight on political spending, especially with no clear definition of "personal use" or guidance on how to avoid ethical conflicts when paying family members out of campaign funds.
In an email, Fiore said that she follows "the law to the letter on all my reporting," and that she opted to list expenses through an events planning company as opposed to individual vendors to avoid having them "called and harassed repeatedly."
"I love my community and provide many big and intimate events or gatherings with my constituency," she wrote in an email. "My reporting is accurate and legal by our Nevada State law. I have a choice; I could list an event company that handles all the events, or I could list Visa and pay for everything with a credit card."
Fiore did not directly respond to questions as to what advertising or special events were managed by her daughter's event planning company, nor if she had sought out any other firms or tried to determine whether the rate paid to Hamlet Events was at fair market value. Calls to the phone number listed on the Hamlet Events website were not returned.
Bradley Schrager, an elections attorney with Wolf, Rifkin, Shapiro, Schulman & Rabkin who often represents state Democrats in election-related cases, said Fiore's reported spending through the PAC flirted with violating state and federal laws on use of campaign funds.
"Michele Fiore takes her contributors, the Nevada Secretary of State, and US Attorney's office for marks," he said in an email. "She's betting either that no one cares or no one can stop her."
Hamlet Events
Reported payments from Fiore's PAC to Hamlet Events cover the period between June 2018 and the end of 2019, with all expenses filed under the categories of "advertising" and "special events." The PAC reported making several payments (total of $15,100) to the business before it was registered with the state in October 2018.
The website for Hamlet Events includes details on possible events including baby showers, birthdays, weddings, parties, outdoor events and campaigns. Services listed in the 'campaigns' section include creating and sending out political mailers and mass campaign emails.
No other political campaigns have reported making any expenditures to Hamlet Events or to Siegel, according to a search of Federal Election Commission and Nevada Secretary of State records. Siegel, who was Fiore's executive assistant in an unpaid internship role with the City of Las Vegas between August 2017 and October 2019, was paid $2,700 out of Fiore's primary campaign account over eight payments in late 2017, with the listed expense category as "office expenses" and "special events."
Hamlet Events is the largest vendor that received payments from the PAC, followed by payments to campaign consultants; $21,400 to SoCo Strategies, led by Zachary Moyle, and $89,000 to Alchemy Associates, an offshoot of political consulting firm Organized Karma run by consultant Ronni Council.
Fiore's reported campaign spending has previously come under scrutiny; a 2019 Las Vegas Review-Journal story found that Fiore's PAC and campaign had spent nearly $200,000 on "gasoline, Uber rides, travel, restaurant and grocery store tabs, furniture and her own businesses." Fiore told the newspaper at the time that the spending was primarily for "constituent service."
"Ward 6 has more constituent outreach and constituent events than any other ward," Fiore wrote in a statement to the newspaper.
At least two candidates in the 2016 election cycle relied on family members for campaign work; Assemblyman William McCurdy reported spending more than $23,000 on advertising and special event-related expenses to a political consulting firm run by his parents, and former Democratic state Sen. Kelvin Atkinson paid his former husband more than $33,000 from his campaign and PAC accounts over an eight-year period. Atkinson resigned from Legislature in 2019 amid federal charges of misuse of campaign funds and was given a two-year prison sentence last year.
PAC Activities
According to the Future for Nevadans' PAC registration form, its stated purpose is "Raising Funds to Educate Nevadans."
Although its raised a hefty $545,900 over the last two years, the PAC has reported making relatively little spending toward other political action committees or campaigns; $14,900 to three other political action committees, and $5,000 each to the campaigns of fellow Las Vegas City Councilwoman Victoria Seaman and the Nevada Republican Party.
Other expenses reported by the PAC include $20,000 to Fiore's consulting firm, Politically Off The Wall, $10,000 to a fireworks display company and $16,500 at a political printing shop. The PAC also reported spending on food and gasoline primarily in 2018, including $8,700 at an Italian restaurant, $2,700 at Costco and more than $1,000 at Terrible Herbst.
Many of the contributors to the PAC are well-known in the Las Vegas business community, and include entities including the campaign of Clark County Sheriff Joe Lombardo ($5,000), personal injury firm Eglet Prince ($20,000) and several major real estate developers.
It received a combined $58,500 from prominent local government lobbyist Jay Brown and two affiliated business entities, Restaurant Consultants LLC and Washington D.C. Investments LLC.
Another major source of contributions came from cannabis industry executive Elizabeth Stavola and affiliated dispensary Greenmart Nevada (owned by MPX Pharmaceuticals, of which Stavola is an executive). Combined, Stavola and Greenmart contributed $37,500 to the PAC throughout 2018; MPX Pharmaceuticals announced in December 2018 that it had received a coveted retail marijuana license from the City of Las Vegas and three other municipalities.
Not all the donors are well-known. A top contributor to the PAC itself is real estate/rental homes businessman Gary Wu, who through a company called TD Associates NV LLC contributed $29,500 to the PAC. Wu is the owner of Total Max Homes, a Las Vegas-based rental and real estate company that as recently as last year was subject to complaints about violating short-term rental laws.
The Future for Nevadans PAC also reported making a $10,000 campaign payment to Wu in March 2019 for "advertising" and "travel." Fiore's 2020 financial disclosure form also shows that she took a trip to China in 2019 on behalf of TD Associates, with the stated purpose of "meetings." The estimated value of the trip was $5,000.
Other major donors include a California-based real estate business called The Wellington Group, which contributed $25,000 to the PAC in April 2018.
Fiore previously served two terms in the Assembly before mounting an unsuccessful bid for Congress in 2016. She won a seat on the Las Vegas City Council in 2017 and was named mayor pro tempore in 2019.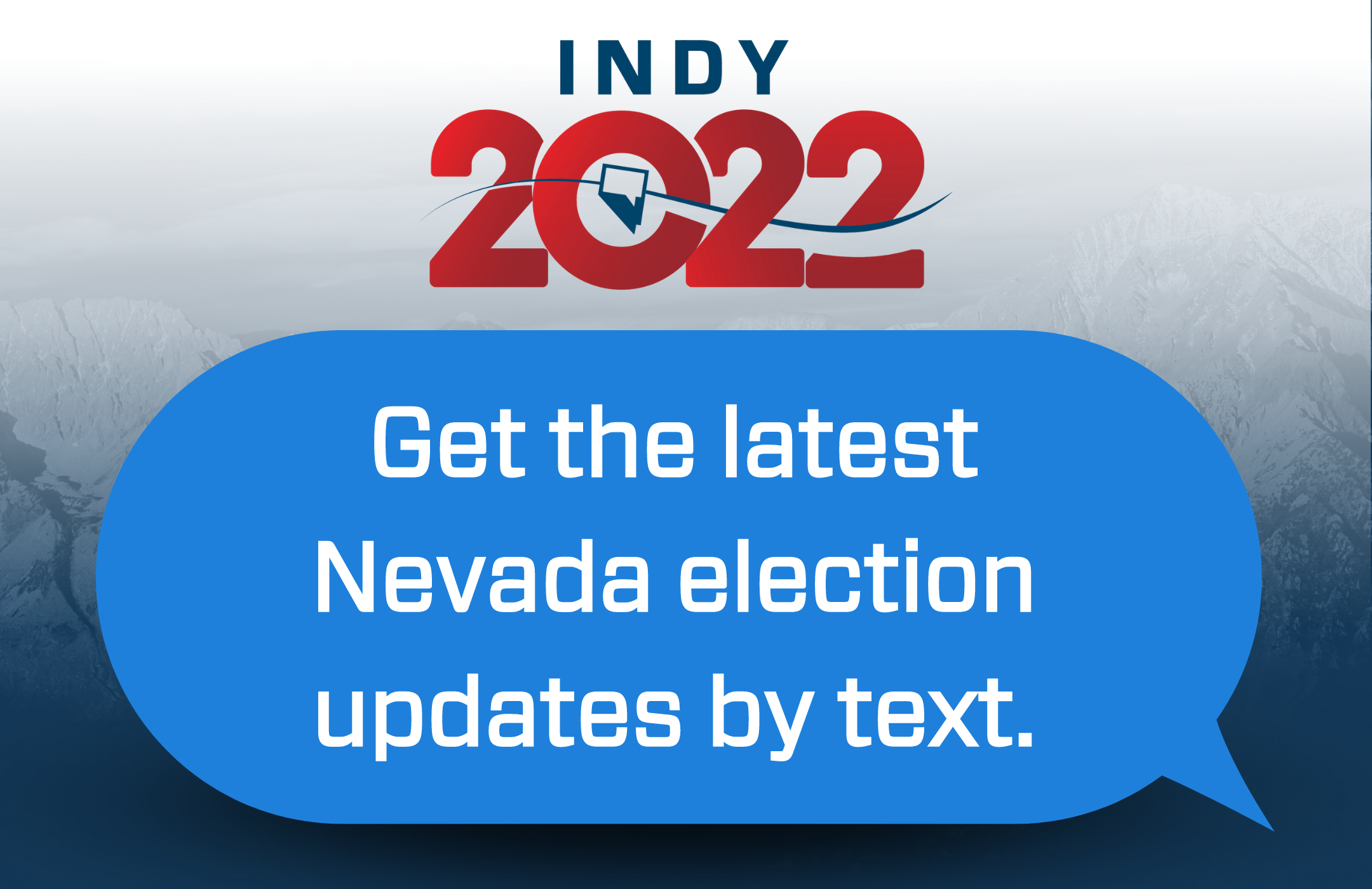 Featured Videos
Comment Policy (updated 4/20/2021): Please keep your comments civil. We reserve the right to delete comments or ban users who engage in personal attacks, use an excess of profanity, make verifiably false statements or are otherwise nasty. Comments that contain links must be approved by admin.