Attorney General and gubernatorial hopeful Adam Laxalt as seen during a Nevada Republican Men's Club luncheon at the Bali Hai Golf Club on Tuesday, Feb. 6, 2018. Daniel Clark/The Nevada Independent
At Republican club, Laxalt calls governor's race the contest of a generation for Nevada
February 7th, 2018 - 2:30am
Republican gubernatorial candidate and Attorney General Adam Laxalt underscored the high stakes of the Nevada governor's race on Tuesday, saying the state is perilously close to becoming a Democratic state and acknowledging the prospect of a "blue wave" in the 2018 election.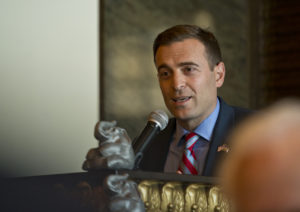 Laxalt delivered remarks and took some audience questions at a standing-room-only Republican Men's Club luncheon at the Bali Hai Golf Club. He started his speech by recognizing it was the birthday of the late Ronald Reagan, whom he called "our greatest president," and said the state was at a crossroads similar to the one the country was at when Reagan took office.
"Are we going to slide inevitably toward the California way — more taxes, more spending, more regulation, sanctuary states?" he asked. "This race is as important for that future as any in this generation."
He argued that legislative Democrats, who have a good chance at retaining both chambers, have become less willing to work across the aisle in recent years and more willing to push a liberal agenda. The only thing sparing Nevada was Gov. Brian Sandoval's 40-plus vetoes, Laxalt said.
"We could wake up in a few years and be trending to a deep blue state," he said.
He urged attendees to volunteer for his campaign and leave the comfort zone of people they know well to "sell" conservatism to a wider audience when they left the luncheon.
Laxalt highlighted accomplishments from his time as attorney general, including creating a "federalism unit" that challenged "an all-out assault on our constitutional system" during the Obama administration, and the first conviction ever under the state's sex trafficking statute. He also fielded several questions audience members had written on index cards, although his campaign declined to make him available for an interview after the event.
Asked about how he would fund Education Savings Accounts, a school choice program that's on the books but hasn't been funded, he said "I'm committed to pushing for funding" and called ESAs "an important tool in our arsenal."

When an audience member asserted that proceeds from the Commerce Tax on large businesses were not making it to education, and asked what he would do to investigate that, Laxalt said he had no role in Commerce Tax implementation and declined to comment on any investigation. 

While it's not entirely clear what the audience member meant by the question, there was criticism at the meeting that the proceeds from the Commerce Tax flow into the state general fund, which supports education and other spending such as prisons, as opposed to being earmarked for education alone. Sandoval's $1.1 billion tax package in 2015 included extensions of "sunsetting" taxes and a higher payroll tax rate as well as the Commerce Tax. The amount of

new spending lawmakers approved for education

that year exceeds the net revenue that derives from the Commerce Tax, which is about $100 million each year.

Asked if he stood by his office's legal opinion that Question 1, which called for expanded gun background checks, was unenforceable, Laxalt said the opinion "is now being used as a political battering ram against me." He said he doesn't implement ballot initiatives and blamed the issue on poorly written language in the measure. "If they're upset, they should be upset with proponents," he said.

Asked what he would do about voter fraud, Laxalt said such investigations are the role of the secretary of state and said he couldn't comment further with her as a client. He added that he has "no independent authority to do anything about voter fraud."

Asked about his vision for his first term, he said he wanted to see major progress in education, wants to try to harness more economic growth, and doesn't want businesses that are fleeing California due to regulation to skip Nevada in favor of places such as Texas.

Asked what he would do to turn more federally managed land over to the state, he said "that's a broad question. I probably don't want to fish around on that."

Asked about whether he had investigated the Nevada Affordable Housing Assistance Corporation, which administers funds from the U.S. Treasury's Hardest Hit Fund and lost some $7 million in money as punishment for mismanagement, he said he couldn't comment.

Asked to share a fact about himself that attendees might not know, he talked about his wife, Jaime. He said she was the first from her small New Mexico town to attend an Ivy League school — Princeton — and rose through the ranks at the Department of Defense without a "patron" to help guide her career. When he met her, Laxalt said, she was giving briefings to Secretary of Defense Robert Gates. "Pray for her," he said. "The toughest part of this race is knowing she'll have to go through a tough election."
Treasurer Dan Schwartz, Laxalt's Republican primary opponent and the perceived underdog in the race, attended the luncheon along with various other Republican candidates.
"First of all, the guy's obviously got to eat his lunch instead of answering people's questions," he said in an interview after the speech, referring to when Laxalt told audience members he would only take two more questions and that he wanted to eat his lunch. "It's your job as a public servant to answer people's questions. If you have time for lunch, go for it. There's an arrogance there."
He also criticized what he said was a lack of specific policy proposals.
"It's empty words," Schwartz said. "Give me some ideas."
INDY FAST FACTS
Dan Schwartz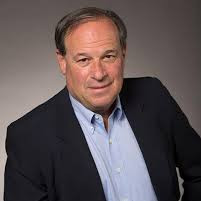 Job:
 State treasurer
Party:
Republican
In current office:
2015-present
Birthdate:
July 28, 1950
Education:
Princeton University (B.A.) Columbia University (M.B.A.) Boston University (J.D.)
Other public offices held: 
None
Total donations:
 $1,718,595 (9/16/13-5/30/18)
Top donors:
Dan Schwartz $1,000,353 Pritzker (Anthony, Karen, Jenny) $20,603 Schwartz (Stephen, Yanan, Dana) $15,000
INDY FAST FACTS
Adam Laxalt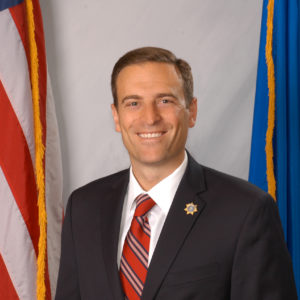 Job:
 Nevada State Attorney General
Party:
Republican
In current office:
2015-present
Birthdate:
August 31, 1978
Education:
Georgetown University (B.A.) Georgetown University Law Center (J.D.)
Other public offices held:
None
Total donations:
$8,262,050 (1/08/14 - 6/07/18)
Top donors:
Station Casinos/Zuffa/Fertitta $208,500 Las Vegas Sands $75,000 Marnell Properties LLC $42,500 Starpoint Resort Group/Partners $40,000 MGM Resorts $35,000
INDY FAST FACTS
Brian Sandoval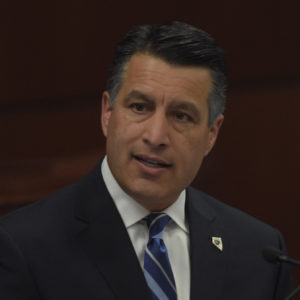 Job:
 Nevada Governor
Party:
Republican
In current office:
2011-present
Birthdate:
August 5, 1963
Education:
University of Nevada, Reno (B.A.) Ohio State University (J.D.)
Other public offices held:
U.S. District Court Judge (2005-2009) Nevada State Attorney General (2003-2005) Nevada Gaming Commission Chair (1999-2001) Nevada Gaming Commission Member (1998-2001) State Assemblyman, District 25 (1994-1998)
Total donations:
$5,035,808 (1/7/11 - 7/5/17)
Top donors:
Caesars Entertainment $245,000 Station Casinos $158,072 MGM Resorts International $160,000 Wynn Resorts $80,000 Marnell Properties LLC $70,000
From the Editor
The Nevada Independent
is a 501(c)3 nonprofit. We need help to attain the elusive goal of sustainability. We depend on recurring donations from you, the readers who believe in our mission of nonpartisan, transparent journalism. I know you are busy. I know you have many commitments. But if you would take a moment to
support our work
or bump up your current donation, I would be forever grateful.
Thanks for all of your support.
Best,
Jon Ralston
get our morning newsletter,
The Daily Indy
Stars & Struggles
Take a peek into today's education world through the lens of Sunrise Acres Elementary School in Las Vegas.
@TheNVIndy ON TWITTER