Biden administration releases report seeking to address tensions as metals needed for EVs, energy transition drive new mining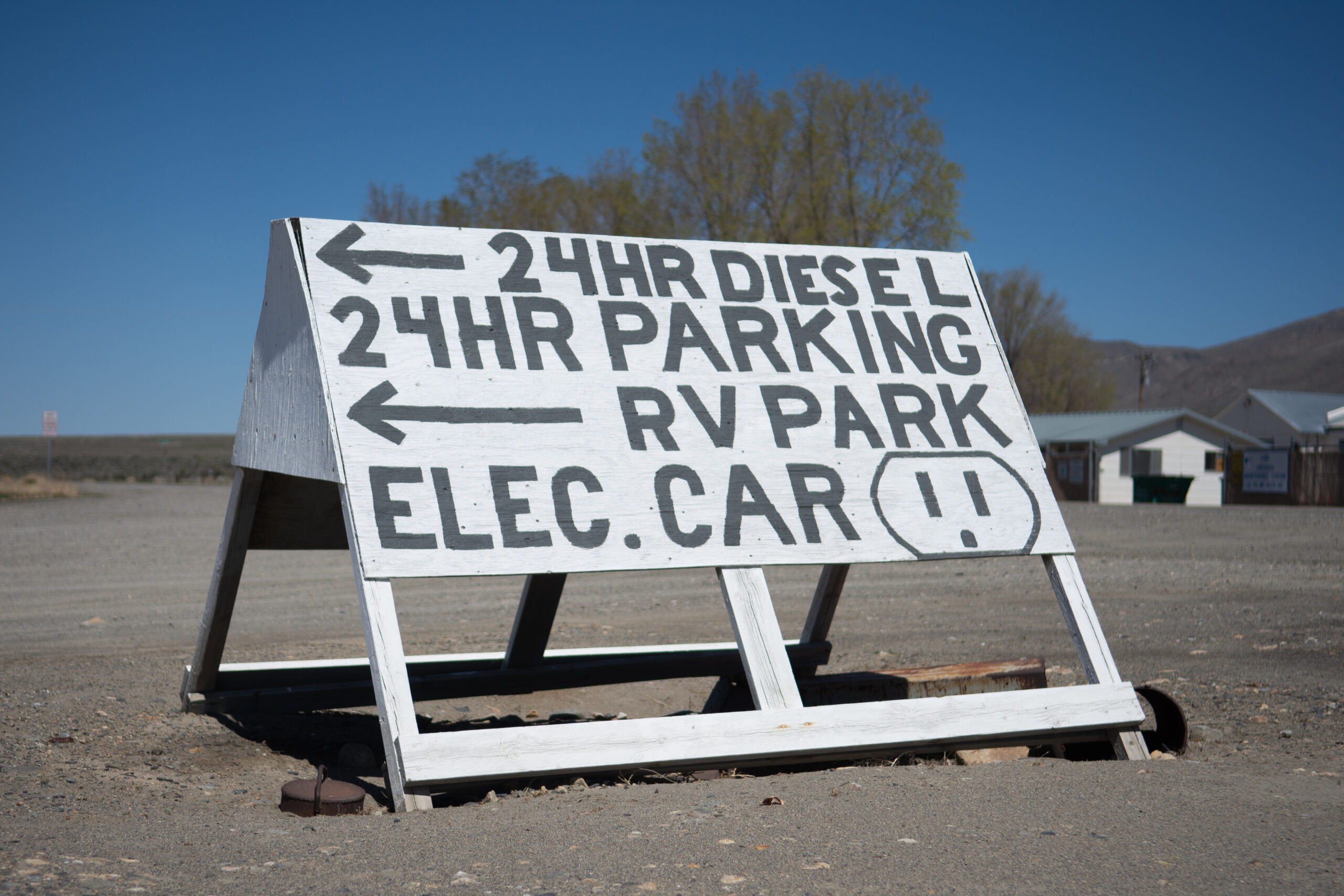 Good morning, and welcome to the Indy Environment newsletter.
As always, we want to hear from readers. Let us know what you're seeing on the ground and how policies are affecting you. Email me with any tips or suggestions at [email protected]
To get this newsletter in your inbox, subscribe here.
---
In early 2020, an electric-vehicle charging station came online in Orovada, a small agricultural community about 45 miles north of Winnemucca. For years now, charging stations for electric vehicles, or EVs, have been popping up across Nevada, in urban and in rural areas. So on its own, there was nothing especially newsworthy about one opening in Orovada.
But over the past few months, as I've made trips out to Orovada, I've come to view the charging station, tucked behind a Shell station, as important — something of a symbol (though it probably symbolizes different things for different people). The charging station sits behind a Shell station in town that sits near an elementary school and not far from center-pivots irrigating alfalfa.
Orovada is one of the communities near the planned Thacker Pass lithium mine, a project that supporters argue could significantly bolster the country's domestic supply chain for EV batteries. That is, Thacker Pass lithium could power the EVs that fuel up at charging stations across the country.
Yet for many who live in Orovada and neighboring communities, the mine is a cause of concern. Elders from the Fort McDermitt Paiute Shoshone Tribe have voiced opposition. A local group of community members in Orovada and Kings River Valley have met to discuss a series of issues. Environmental groups have sued over the project, arguing that federal permitting was rushed.
I'm writing more about the project in the coming weeks. For now, I bring it up because it reflects, to me, the broader tensions around a reality that is getting more attention, everywhere from the national media to the Biden administration: Increased demand for lithium and other minerals — to power the transition from fossil fuels — is driving new mining. Investors and state officials see opportunities, but there remain concerns about the impacts of more mining.
On Tuesday, the Biden administration released a report on supply chains that specifically aims to work out some of these tensions. As Reuters reported, the 250-page White House document stresses the need to "work with allies to secure the minerals needed for electric vehicle batteries and process them domestically in light of environmental and other competing interests."
At the same time, the strategy looks for ways to boost the United States' domestic capabilities for critical mineral production, refining and recycling with strong environmental standards. (The report, as the Reuters story noted, mentions the Thacker Pass mine and Tesla's lithium play).
To that end, the White House discusses the need to plan for more mining. It recommends that the Department of Interior lead a working group to find places "where critical minerals could be sustainably and responsibly produced and processed in the United States while adhering to the highest environmental, labor, community engagement, and sustainability standards." It also directs multiple agencies to find gaps in existing laws related to mine permitting and regulations.
Exactly what we are looking at in a mining state like Nevada?
Last month, the International Energy Agency released a highly-publicized report that predicted a significant increase in demand for certain minerals — lithium, copper, cobalt, rare earth elements — driven by goals to transition from fossil fuels to renewable energy. 
"You have this massive push globally toward electrification," said Andrew Miller, a product director for Benchmark Mineral Intelligence, a firm that closely tracks the lithium market. 
As a result, the lithium market is expected to grow significantly in the next decade, he said. But the question is where this expansion will occur and how long it will take to bring projects online.
Mining companies, as the Wall Street Journal reported, are certainly seeing an opening, and it's clear from rhetoric aimed at investors relying on environmental, social and governance factors. And Gov. Sisolak, in his State of the State speech this year, touted Nevada's lithium deposits.
There is only one active lithium operation in the United States — and it's in Nevada — at Silver Peak near Tonopah. But there is a lot of exploration in Nevada and in other parts of the U.S.
Yet there remain a number of concerns about the environment footprint of new mines, concerns the Biden document seeks to address.
Patrick Donnelly, the state director for the Center for Biological Diversity, has spent the last two years pushing back against a proposed lithium mine, known as Rhyolite Ridge, near Tonopah. The project threatens a rare wildflower, known as the Tiehm's buckwheat, found only in Nevada.
But lithium, in general, has begun to occupy more and more of his time.
"There's a tremendous amount of activity [in Nevada]," Donnelly said on Tuesday. "A lot of it is speculative, but there are more projects than just Rhyolite Ridge and Thacker Pass out there."
Donnelly said his group is not opposed to all projects (in fact, he said "we support domestic lithium mining") but he stressed that new mining must adhere to environmental standards, and he said federal and state policymakers must carefully plan where to locate them.
He also advocated looking for technologies to extract lithium that have a smaller environmental footprint than lithium-brine operations and open-pit mining.
As the Pahrump Valley Times reported this year, one company, NeoLith Energy, is exploring direct lithium extraction, a process that could reduce water consumption and the amount land needed for a full-scale lithium extraction plant.
"Without planning, we will keep ending up in controversy and litigation," he said.
In addition to the federal government looking at the issue, Donnelly said state policymakers should also consider where and when it is appropriate to approve new lithium development.
"We need to deal with this in the very short-term — like this year," he said.
---
Here's what else I'm watching this week:
It's official: On Friday, the governor signed a bill to ban Colorado River water from being used to irrigate decorative turf. We published a feature yesterday on how the bill came to be.
What happens when Colorado River states draw on their Lake Mead savings accounts? Circle of Blue's Bret Walton looks at a conservation program, meant to keep more water in Lake Mead, that will be tested with the reservoir forecasted to drop significantly in the coming years.
Energy Secretary will be in Las Vegas this week, via Gary Martin at the Review-Journal.
The U.S. Fish and Wildlife Service announced last week that the Tiehm's buckwheat warrants federal protection under the Endangered Species Act. I wrote about what the finding means.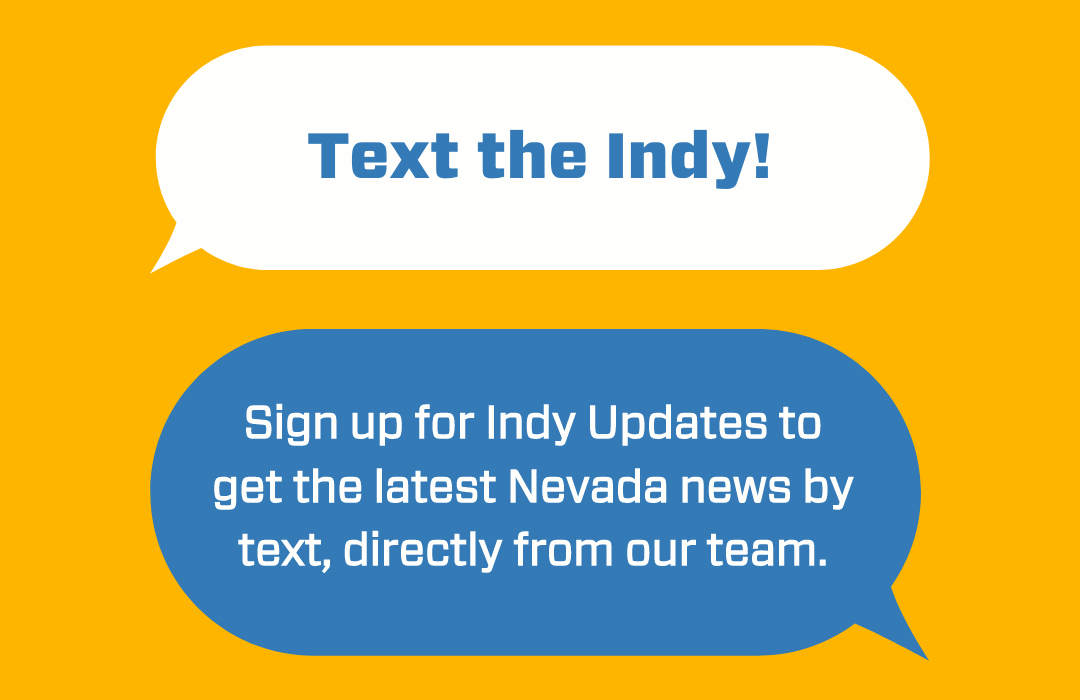 Featured Videos