Biden secures majority of votes in presidential race in Nevada day after being declared the victor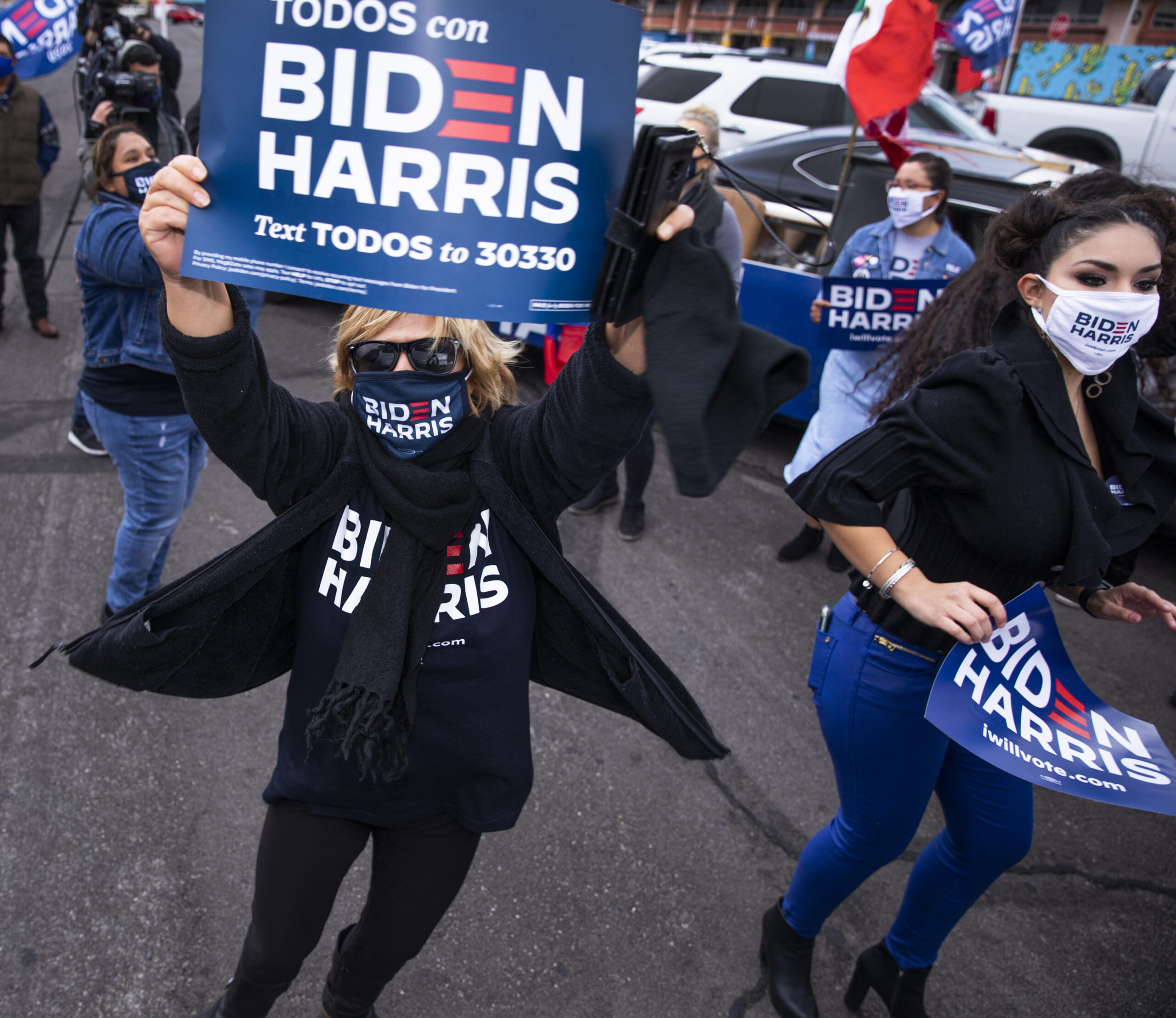 President-elect Joe Biden continued to widen his lead over President Donald Trump in Nevada on Sunday, now securing more than 50 percent of votes cast in the presidential election in the Silver State.
Though the race in Nevada was officially called on Saturday and Biden declared the winner of the presidential election nationally, votes continue to be tallied across the state, helping the president-elect expand his margin of victory. As of Sunday afternoon, Biden had secured a 2.59 percentage point lead over Trump, or 34,283 votes, and had captured 50.17 percent of the total ballots cast in the race.
About 70,400 ballots have yet to be counted statewide, including about 4,400 mail ballots and 60,000 provisional ballots in populous Clark County, the state's Democratic stronghold. That leaves about 6,000 ballots left to be counted across swingy Washoe County, where Biden leads by a significant margin, and rural Nevada, where Trump has been winning votes handily.
The Sunday results also meant Biden's margin of victory over Trump in the Silver State has surpassed the one achieved four years ago by former Secretary of State Hillary Clinton, who bested the president by 2.42 percentage points in 2016.
Biden has been winning mail ballots in Clark County by about a 2-1 margin, while the provisional ballots, the results of which aren't expected to be released until the middle of next week, are expected to more evenly split between Biden and Trump. About 21,500 of those provisional ballots were cast by Democrats, 20,000 by Republicans and 19,000 by nonpartisans.
Down ballot, Democrats in the state's two competitive congressional districts continued to widen their leads Sunday.
In District 3, where the race was called for incumbent Democrat Susie Lee on Saturday, Lee lengthened her lead on Sunday evening to 3.71 percent, or 14,487 votes, over Republican Dan Rodimer. It is a marginal increase over her lead from Saturday evening, when she led by 3.32 percent.
And in District 4, where the race was called for incumbent Democrat Steven Horsford on Friday, Horsford extended his lead on Sunday to 4.74 percent, or 14,762 votes, over Republican Jim Marchant. Much of that increase has come from Clark County, where Democratic support has more than offset support for Marchant from rural portions of District 4.
The updated vote totals Sunday also brought Democrat Kristee Watson narrowly ahead of Republican challenger Carrie Buck in the race for state Senate District 5, a Democrat-controlled seat being vacated by term-limited Sen. Joyce Woodhouse. Buck has led in the race since Election Night, but the returns from mail ballots over the past five days have benefited Watson, who now leads by just 134 votes.
Democratic Senate Majority Leader Nicole Cannizzaro also added to her lead over Republican challenger April Becker in the race for Senate District 6, now holding a 714-vote lead in the suburban Las Vegas District. Wins in both Senate Districts 5 and 6 would ensure no changes in the partisan make-up of the state Senate, where Democrats enjoy a 13-8 advantage in the 21-member body.
Sunday's updated vote totals did not produce any race changes in the Assembly, where Republicans are still on track to flip three Democrat-held seats in Assembly Districts 4, 31 and 37. The closest remaining race is in Assembly District 37, where Democratic incumbent Shea Backus trails Republican challenger Andy Matthews by 607 votes.
Winning just two of those seats would give Republicans a 15-member caucus in the state Assembly and break the two-thirds supermajority held by Democrats.
One of the closest remaining uncalled races on the ballot is for Clark County Commission District C, where Republican Las Vegas City Councilman Stavros Anthony is facing off against Democratic former Secretary of State Ross Miller.
Anthony has led in initial vote totals since Election Day, but the latest batch of processed mail ballots have given Miller a 259-vote margin in the race, out of more than 142,000 cast and counted thus far. On state Ballot Question 1, which seeks to remove the Board of Regents from the Constitution, the marginal lead for "No" continued to tighten off returns from Clark County. As of Sunday evening, "No" led by 1.18 percent, or 13,937 votes, a net reduction of 5,636 votes from Saturday's tally.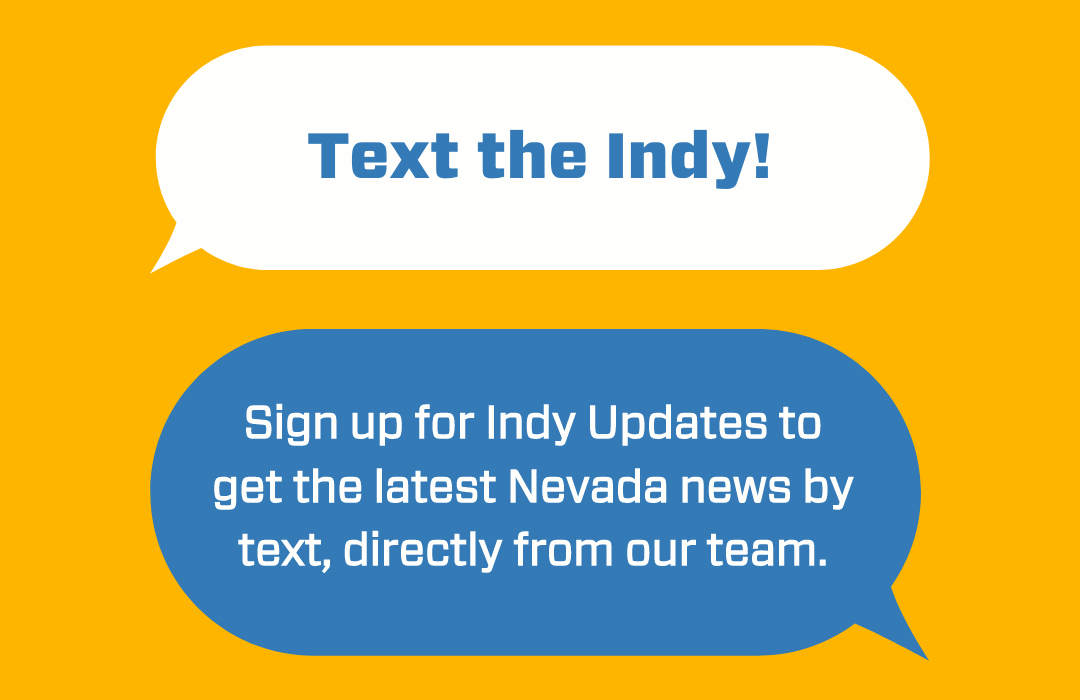 Featured Videos
Comment Policy (updated 4/20/2021): Please keep your comments civil. We reserve the right to delete comments or ban users who engage in personal attacks, use an excess of profanity, make verifiably false statements or are otherwise nasty. Comments that contain links must be approved by admin.