Big changes churn through Nevada casino giants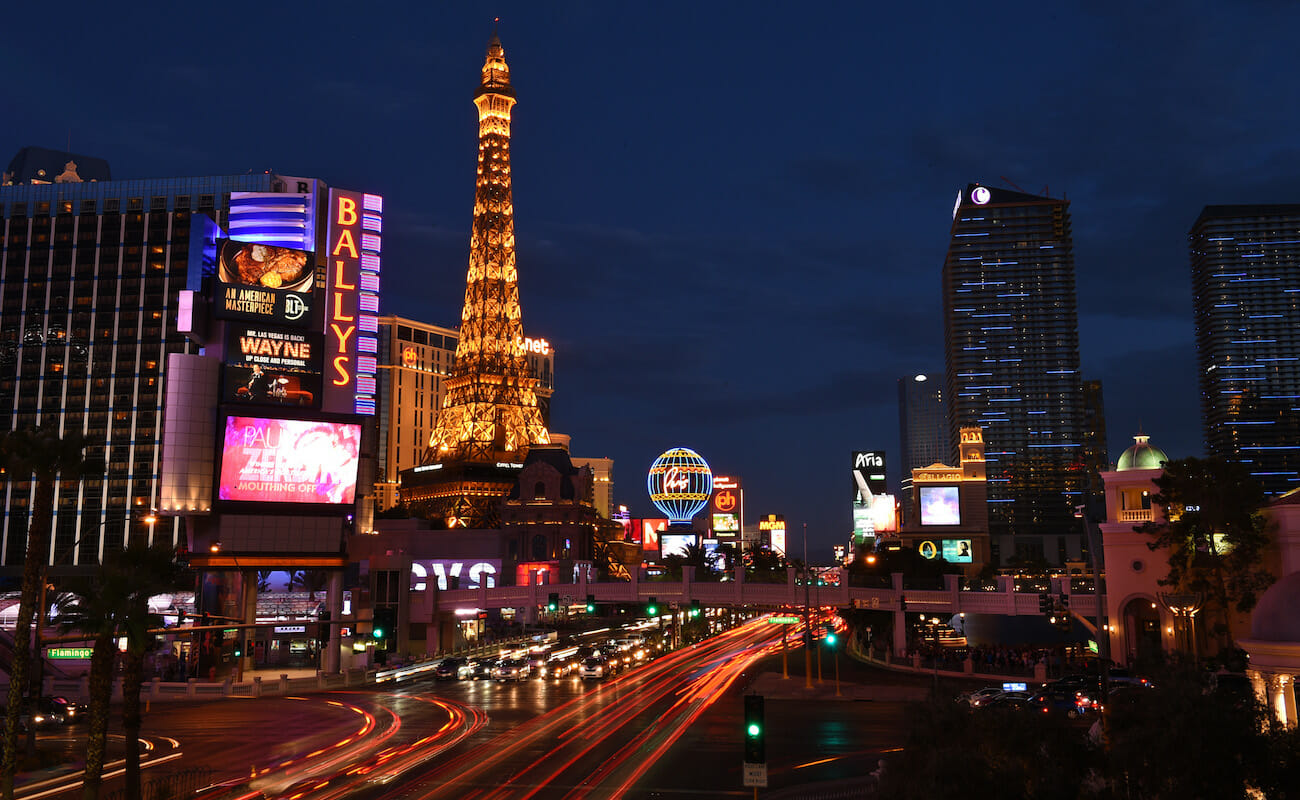 Steve Wynn's sudden exit a year ago from the casino company he founded was the first chapter in what turned out to be a series of shake-ups in the leadership of the Las Vegas casino industry.
Four major Strip casino companies – encompassing 23 of the boulevard's most recognized resorts and 63 percent of its hotel rooms – are facing varying degrees of uncertainty that have caught the attention of gaming industry followers.
Two companies – MGM Resorts International and Caesars Entertainment – are dealing with issues related to investment community backlash.
MGM, which operates 10 Strip developments, is undergoing a cost-reduction and margin-improvement plan that includes $100 million in reduced labor spending and has led to the departure of key executives, including the company's long-tenured chief financial officer, Dan D'Arrigo, and Scott Sibella, the president of the MGM Grand Las Vegas.
Caesars, which has nine properties on or near the Strip, has a new minority owner – billionaire corporate raider Carl Icahn, who now owns almost 18 percent of the company through more than $1.023 billion in stock acquisitions. Icahn, who controls three seats on the company's board, wants Caesars to be sold or to merge with another casino operator. Reno-based Eldorado Resorts has surfaced as a potential partner.
For Las Vegas Sands and Wynn Resorts, the issues center on the absences of their visionary founders who have driven the Strip's multi-billion-dollar remake since the late 1980s.
Las Vegas Sands was forced to reveal this month that Sheldon Adelson, the company's 85-year-old founder and largest shareholder, has been away from the office since December while undergoing treatment for non-Hodgkins lymphoma. A Sands spokesman said Adelson is still performing his duties as chairman and CEO, although the day-to-day operations – which include the Venetian and Palazzo – are being overseen by company President Rob Goldstein and Chief Financial Officer (and Adelson's son-in-law) Patrick Dumont.
Wynn's departure as chairman and CEO of Wynn Resorts in February 2018 came just weeks after the Wall Street Journal reported allegations of sexual assault, sexual harassment and sexual misconduct by the gaming titan. That move led to a year-long remake of the company, which operates Wynn Las Vegas and Encore.
The changes at the four conglomerates are happening as visitor sentiment has soured over added costs to a stay in Las Vegas. Three of the companies – MGM Resorts, Caesars and Wynn – now charge guests for parking, although other factors, such as spending (parking is free at Wynn if visitors spend more than $50 on property) along with perks and mobility between sister resorts can reduce costs.
Visitors are also charged extra fees or daily resort fees to cover services such as using the spa, gym or WiFi Internet connection. Resort fees range between $30 and $50 per day on top of room rates and any parking fees.
UNLV's Associate Vice Provost for Faculty Affairs David Schwartz, who had served as director of the school's Center for Gaming Research before his promotion last month, said the gaming industry as a whole is facing challenges it has not faced before: that of being a mature business industry rather than a new and growing one.
"It may be that new leadership, or at least new ideas, is necessary to face these challenges," Schwartz said. "To me, the MGM and Caesars issues seem more like symptoms than causes."
Mixed views
To some observers, the storylines add up to the most significant shakeup on the Strip since the Great Recession a decade ago. Others don't see it that way.
"There are definite changes afoot at the major operators," Schwartz said, although he sees a difference from shifts that came out of the recession. "The structure of the industry doesn't seem to be changing, as much as the faces around the table."
Nevada Gaming Commission Chairman Tony Alamo Jr., who has been on the panel since 2008 and chairman since 2014, said the changes taking place at several gaming companies "do not rise to a red alert level."
He said each company's issues or endeavors has to be viewed individually. What's taking place within the Strip's corporate offices is nowhere near the catastrophe experienced during the recession in 2008 and 2009, when annual Strip gaming revenues tumbled 10 percent and 9 percent respectively.    
Alamo said the Gaming Commission reviewed "17 different versions of reorganizations, from debt to equity swaps and full bankruptcies" brought about by the economic downfall.
He said the gaming industry and its regulators, "are not having the discussions we had in 2009."
The Gaming Control Board, the industry's full-time regulatory state agency, studies public companies through its corporate securities division. While not getting into specifics, Control Board Chairwoman Sandra Douglass Morgan said the division has been following the events.
"We monitor all [Securities and Exchange Commission] filings and there is instant communication with the companies," Morgan said. "Our securities team comes to us before things hit the press."
Schwartz said the last big upheaval before the recession came between 1967 and 1969, when changes to Nevada's corporate investment rules brought mainstream finance to the Strip.
In addition, the opening of the International (now Westgate Las Vegas) by Kirk Kerkorian was "arguably the (market's) first mega-resort." Schwartz added the opening brought "major changes with profound implications for the future."
As for Wynn and Sands, Bo Bernhard, executive director of the International Gaming Institute at UNLV said questions will always arise when there is a management change from a long-time corporate operator who is considered the visionary. Using sports terminology, Bernhard said there will be questions about "depth on the bench."
From a Wall Street perspective, SunTrust Bank gaming analyst Barry Jonas said the current matters facing the four companies signal a "changing of the guard at the top." The gaming industry as a whole, he added, has been re-evaluating itself internally for several years.
MGM and Caesars are companies that grew largely through development and consolidation beginning in the mid-1990s.
Jonas said the predominance of regional gaming markets led to the rise of the real estate investment trust industry in 2013, which separated property ownership from resort management. MGM owns 70 percent of MGM Growth Properties and VICI Properties was spun off from Caesars following the company's 30-month bankruptcy reorganization. Combined, more than two dozen MGM and Caesars properties are owned and operated under the REIT structure.
"This model hasn't been through an extreme recession yet," Jonas said.
2018 net revenue and 3/22/18 closing stock prices of "the big four"
Each situation is unique
Changes at the four companies have been headline grabbing — and distinctive.
MGM Resorts' cost reduction efforts, announced in early January, are expected to lead to an additional $300 million in cash flow within two years. The company had been under heavy pressure from the activist investment community that had built equity positions in the casino giant and were unhappy with the company's stock price, which has lost more than one-quarter of its value in the last 10 months.
A few weeks after the plan was announced, MGM appointed Keith Meister, managing partner and chief investment officer of hedge fund Corvex Management, to the board. Corvex had acquired 3 percent of the company. A week later, Meister was placed on a board ad-hoc committee tasked with evaluating the company's real estate portfolio.
The cost-reduction program led to management changes; D'Arrigo took advantage of a voluntary resignation package, as did Sibella.
Deutsche Bank gaming analyst Carlo Santarelli told investors D'Arrigo's departure came "as a surprise" and creates "a variety of reactions as it pertains to the implications for the company."
Jonas said MGM Resorts was successful with its 2015 cost-cutting efforts and the current plan addresses overlooked inefficiencies with an eye toward the company's bottom line.
Alamo said he wasn't concerned because it merely shows MGM is "being prudent by increasing the top line revenue and lowering the floor to increase cash flow."
Caesars is in the largest state of flux of any Strip casino operator. Icahn has effectively taken control of the company's direction and will have to face licensing by Nevada gaming regulators.
Morgan said the board has been in communication with the 83-year-old Icahn and is working toward "a timely filing" of his application.
"He is aware that he has to file," Morgan said of Icahn, who is no stranger to gaming, having bought and sold several companies and properties, including the unfinished Fontainebleau and the Stratosphere.
A merger with Eldorado Resorts could create a nationwide gaming company with more than 50 casinos across 18 states. One analyst estimated the deal could be valued at $9 billion.
In a research note, Santarelli told investors an Eldorado-Caesars matching "has its pitfalls and regulatory challenges." But he said the company "appears best positioned, from an integration perspective, to execute and deliver shareholder value."
The matters surrounding Sands and Wynn are personality-driven.
Adelson's recent absence hasn't halted Las Vegas Sands from exploring expansion efforts and has so far drawn little scrutiny from Wall Street. Only one analyst, Steven Wieczynski, commented on Adelson's illness, still saying the company "remains in incredibly good hands."
Adelson, ranked No. 15 on the Forbes 400 list of billionaires with a net worth of $36.2 billion, has been considered the driver behind Las Vegas Sands' growth abroad, including lucrative investments in Macau and Singapore, where the company draws roughly 70 percent of its annual revenues.
But recently, Sands executives and lobbyists have been active in New York, attempting to convince the state to allow a casino development near New York City, ahead of 2023, a date put into law six years ago.
"Sheldon has health issues, and we wish him the best," Alamo said. "But it has not crossed over to the company's fiscal matters."
In the last 13 months, Wynn moved to revamp its nine-member board of directors and corporate leadership. Four women sit on the board, respected gaming veteran Phil Satre was brought in as chairman and a new corporate management team, led by CEO Matt Maddox, has been created. Wynn added new policies as well, many directed toward sexual harassment prevention.
Last month, Wynn agreed to pay a $20 million fine to Nevada gaming regulators – the largest in state history – to settle a 10-count complaint that detailed years of failure by former executives to "report and/or investigate" the charges against Steve Wynn.
"This company spent the past year sidetracked by these issues," Alamo said. "They need to get back to work."
Wynn Resorts is still awaiting the outcome of an investigation by Massachusetts gaming authorities. The company is working toward opening a $2.6 billion resort outside of Boston in June. The outcome – which could involve another large fine for not disclosing various matters to the regulators – continues to overhang Wynn.
Schwartz, the gaming historian, looked back to 1955, when ownership changes at six new casinos led to the creation of the Gaming Control Board. He acknowledged that how the changes play out – particularly the Caesars outcome – could have market implications.
"New players might change how the business operates," Schwartz said. "But it won't be clear how that will work, at least not for some time."
Update at 7:25 AM: This story has been updated to reflect David Schwartz's correct title.
Howard Stutz is a freelance gaming reporter for The Nevada Independent and the Executive Editor of CDC Gaming Reports. He has worked as a Nevada journalist for 30 years. He can be reached at [email protected] On Twitter: @howardstutz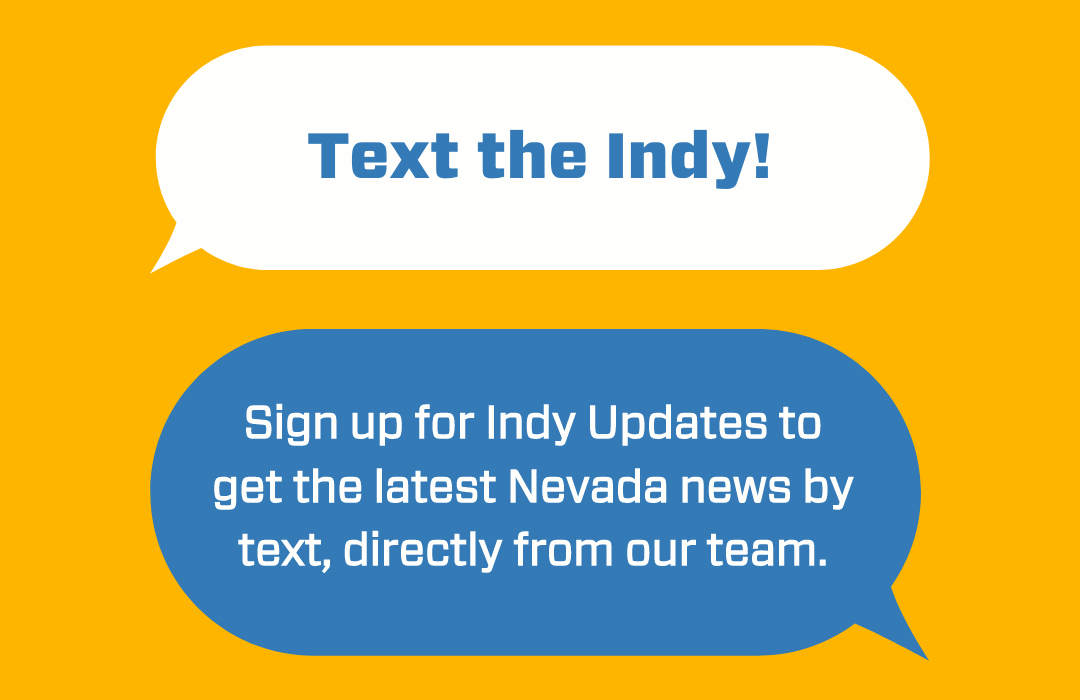 Featured Videos
Comment Policy (updated 4/20/2021): Please keep your comments civil. We reserve the right to delete comments or ban users who engage in personal attacks, use an excess of profanity, make verifiably false statements or are otherwise nasty. Comments that contain links must be approved by admin.