Board of Regents OKs plans for furloughs, new budget targets ahead of more expected cuts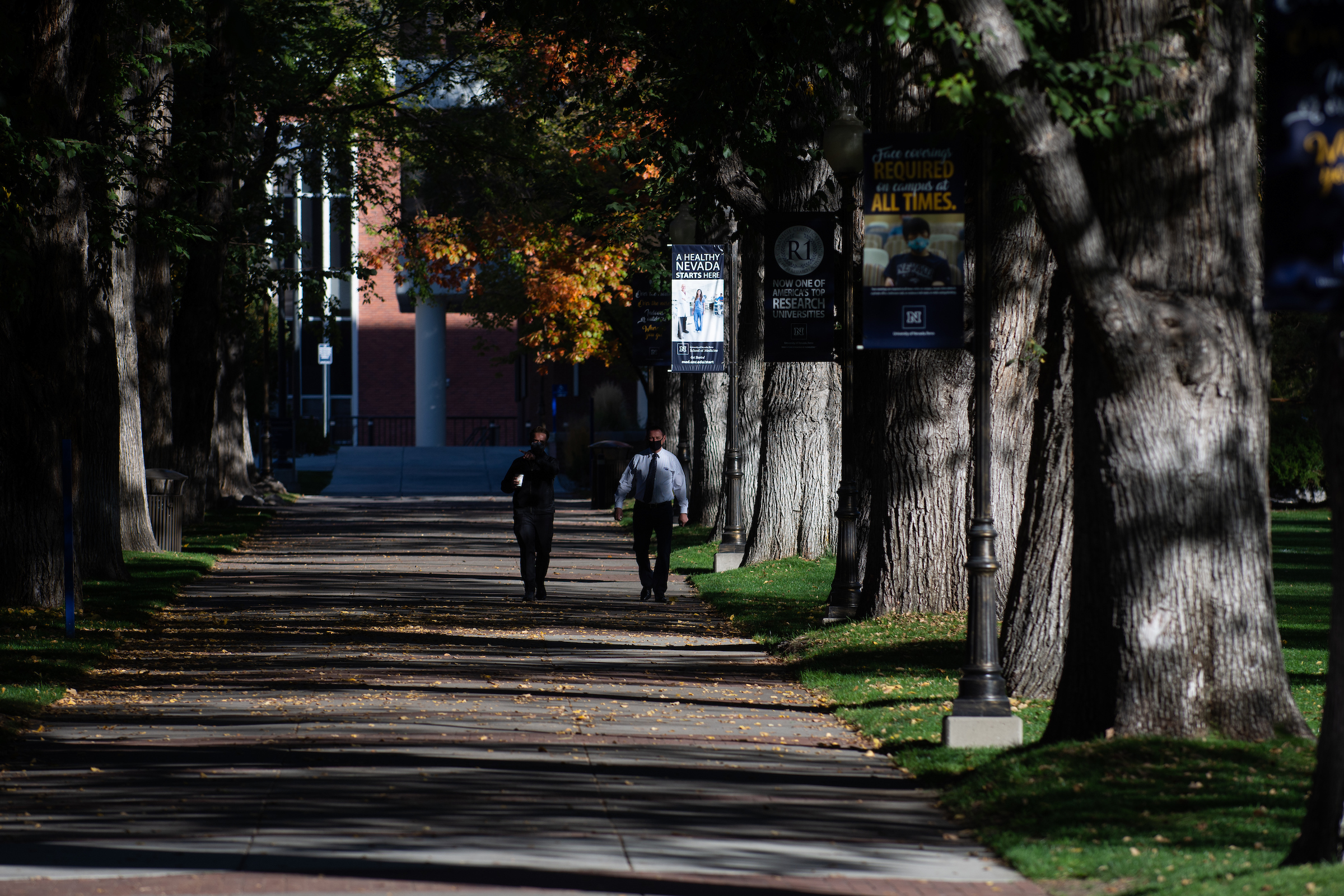 The Board of Regents voted unanimously Friday to approve plans for employee furloughs in line with an emergency measure passed during a special legislative session this summer, Assembly Bill 3, that outlined a number of cost-cutting measures meant to patch a $1.2 billion budget hole through the rest of the fiscal year.
The move comes as only the latest chapter in an ongoing series of deep, wide-ranging cuts to all levels of the state's higher education system.
The regents' vote Friday would trigger 48 hours of unpaid furlough leave for full-time employees of the Nevada System of Higher Education, beginning on Jan. 1 and ending on June 30.
Those employed at less than full time would take furloughed hours equal to an average of their hours worked per day multiplied by six. The measure does exempt some employees deemed of "critical need," in which case those employees would receive a 4.6 percent salary reduction through the same time period, instead.
Provisions laid out by AB3 would not apply to undergraduate or graduate students or fellows employed temporarily for certification, licensure or other experience requirements, and similarly the law would not apply for administrative employees tasked with overseeing the implementation of the law for classified employees.
But facing the prospect of more possible furloughs following next year's legislative session, Professor Laura Naumann of Nevada State College urged regents to lobby against the implementation of any further furloughed time.
"As we move into the next legislative session, we obviously are preparing for additional cuts and furloughs that, again, might be back on the table," Naumann said. "And I would encourage any and all of us who can make known how some of these very broad, sweeping proclamations impact our ability to hire and retain individuals, especially on grants, but also or part time instructors who are already not paid very much. These [furloughs] kind of add insult to injury."
The board also approved broader institutional budget reduction targets that would meet a request last week by the governor's office to cut state budgets by 12 percent across the board, or nearly $85 million per year of NSHE's budget for fiscal years 2022 and 2023.
Separately, several regents also downplayed or criticized the possible extension of a student surcharge increase passed as an emergency revenue generator earlier this year, especially in the face of a looming tuition increase.
"We've already approved an increase of approximately 2.8 percent in tuition," Regent Amy Carvalho said. "So to add this supplemental fee onto that is not acceptable in my mind for our students. Our students are suffering and struggling as it is, and we cannot continue to have these fees added up each year."
Those fees — an additional temporary per-credit surcharge of between $3 and $8, depending on the kind of student — have been broadly criticized by students and parents, who have often contrasted such increased costs with the reduced services triggered by mandatory coronavirus restrictions.
The board did not formally vote on ending those fees or refusing to continue those fees into next year, though the board did approve a measure that would explore a progressive salary reduction for system employees, leaving the brunt of the cuts on the highest paid employees.
Regents will next meet on Friday, Nov. 20, to consider and approve these institutional budgets ahead of the governor's deadline. The board is also expected to consider several other issues, including, in part, the possible re-implementation of system-wide Satisfactory/Unsatisfactory grading and a reconsideration of gifts from university athletic departments to sitting regents.
NSHE BoR - 2022-23 Budget Target Proposals by Jacob Solis on Scribd
The Nevada Independent is raising $200,000 by Dec. 31 to support coverage of the 2024 election.
Tax-deductible donations from readers like you fund this critical work.
If you give today,your donation will be matched dollar-for-dollar.
Give + Get Matched
Featured Videos