Amid coronavirus restrictions, some Nevada college students see diminishing returns on tuition and fees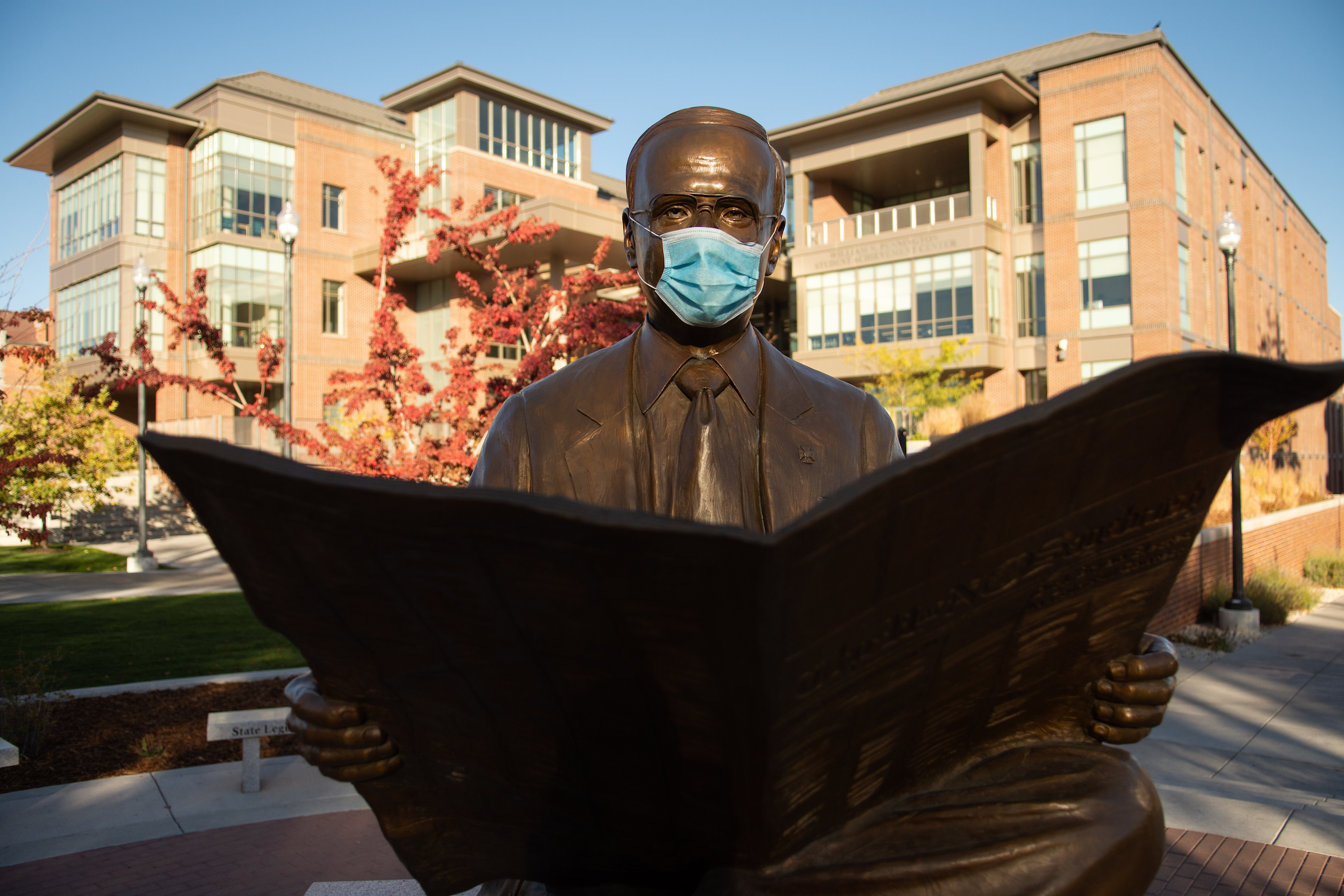 As summer turned to fall, there was a broad promise made to the college students of Nevada. Though COVID-19 had pushed so much online, many staples of the higher education experience — dorms, gyms, campus resources, even some fully in-person instruction — would still be part of the new academic year, state coronavirus guidelines permitting.
Now months into that academic year, many students say they're still frustrated by a system that has consistently delivered less, even while charging as much or, in some cases, more.
"It would have been nice to sort of leave and graduate sort of with a good conscience, that I got the most out of my education and the most of my five years that I've spent," Dante Brooke, a fifth-year journalism student set to graduate this winter, said. "And I just don't feel that way, especially with having to take these last couple of classes online, where it almost seems like there just isn't as much weight on anything that I do or turn in or even the time that I spend learning."
Faced with this criticism since even before the start of the fall semester, administrators, regents and others tasked with steering the state's higher education system through the COVID-19 morass have pointed to a complex reality of administering such a large, sometimes unwieldy system under the realities the pandemic demands: cratered revenues, ballooning costs, the specter of a dire health crisis and the fact that, even after more than seven months of lockdowns, isolation and more, there is no neat end-date to a global pandemic.
For Chris Heavey, interim executive vice president and provost at UNLV, the context of the early course of the pandemic remains key in deconstructing how decisions for the fall semester were made — and how they have been perceived since.
He pointed to a once-often cited model from the University of Washington that — in the earliest days of the pandemic shutdown — showed coronavirus cases petering out by the start of the semester in August.
"In October, we all know that that model was dramatically wrong," Heavey said. "And so as we approach the semester, we definitely did have a substantial increase in the number of courses that we needed to offer online because of the health conditions on the ground."
Summer grumbling over increased fees or online classes appears to have done little to affect enrollment numbers at the state's universities. Though enrollment among international students did drop, university and college presidents from across Nevada told regents in August that overall fall enrollment remained roughly flat, while summer enrollment had actually ticked up for some institutions.
But the frustration among students over the continued costs of a coronavirus-era degree bubbled up once again this month following an announcement by UNR President Brian Sandoval that the university would end in-person instruction early, sending students home at the conclusion of fall break, after Thanksgiving, in addition to canceling next year's spring break.
"I feel taken advantage of," Brooke said. "You know, it sounds almost cynical, but it kind of sounds almost as if this was kind of, that you and I plan all along to sort of get people, you know, get their hopes up, get a few things going and then just take them away."
Brooke's view — that the fall semester provided a lucrative bait-and-switch for universities hobbled by state budget cuts and lost revenues — is not an uncommon one. Some students in other states have even sued, demanding in class action lawsuits that universities at all levels refund thousands, sometimes tens of thousands, in tuition or other costs for failing to provide the experience they promised to provide.
Officials at UNR and UNLV have broadly pushed back on similar criticisms, pointing first to a mandate to increase student fees by the Board of Regents — not by individual administrations — and second to a tuition deadline set after the resumption of classes, and therefore after it was clear what courses would and would not be available in hybrid or in-person formats.
"The reality is that the costs of offering the education to the students at this time have not decreased, and in fact, have increased in many ways," Heavey said. "And so we are struggling to, as an institution, maintain the quality of offerings, and to deliver them in an often a new format online, while doing everything we can to contain the costs and simultaneously absorb a substantial decrease in the funding that we received from the state."
Heavey also stressed a number of steps taken by the university to mitigate the worst financial effects for the most vulnerable students, including, in part, waiving some fees and providing direct access to financial assistance through the CARES Act.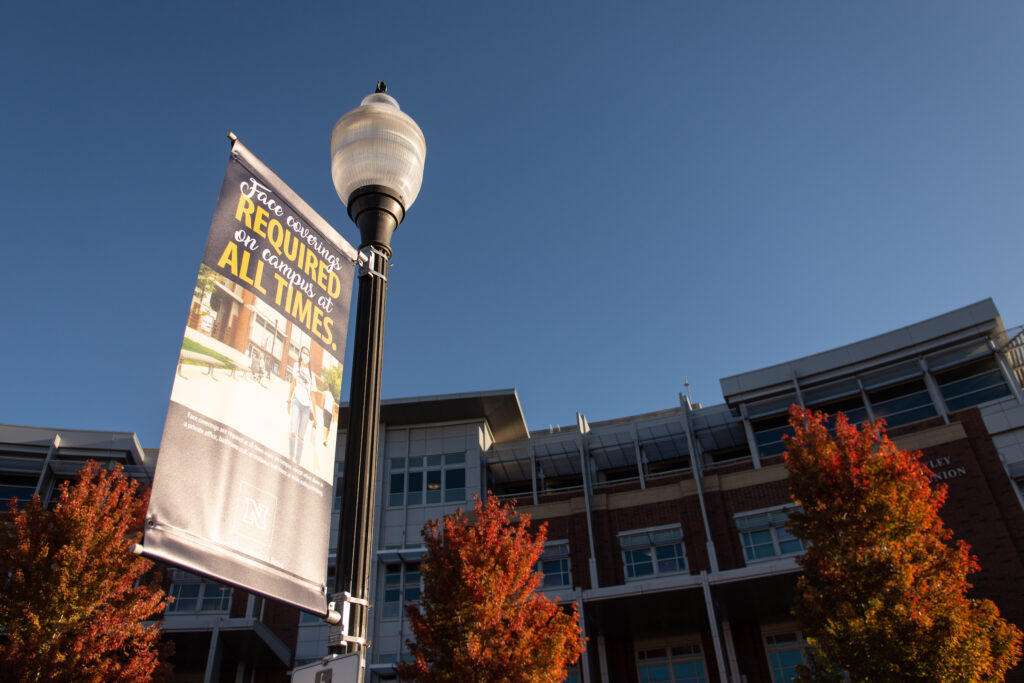 But amid all the money concerns, there remains the ever-present health risks posed by the coronavirus. These concerns were heightened this fall at UNR, which rapidly emerged as a clear COVID hotspot among the state's colleges and universities as it was reporting more than 100 new cases per week in the early weeks of October.
Weekly numbers of new cases reported at the university have since fallen — just 37 cases were reported in the week ending Oct. 30 — even as cases in Washoe County have hit record highs. But the surge presented enough of a concern for Sandoval to announce the university would close its sprawling four-story gym, just days before he made the call to end in-person fall instruction early.
For those already frustrated with the high price of a virtual semester, it was yet another marker of that which had been paid for and still taken away.
"I just feel like if I'm paying this amount, for this amount of money — I should be getting way more than what I'm getting," Dominique Hall, a UNR senior studying journalism and student body president, said. "It's depressing."
Sandoval tweeted shortly after announcing the gym closure that it was "not a punishment," noting that contact tracers had linked at least 60 cases to the facility. Speaking to The Nevada Independent on Oct. 9, Sandoval said ongoing frustrations over price from parents and students remained a "valid concern."
"What I try to explain to the students is, in a normal circumstance, we wouldn't be having this conversation," Sandoval said. "If we didn't have the pandemic, we would not be having this conversation. But any decision that is made is in the best interest of the student and their health. And we, the university, have made a big effort to have an on campus experience in the best way we can."
Saying the campus was bound by rules from the state and Washoe County Health District, Sandoval argued that the administration had actually "[maximized] what we can do" considering all necessary limitations.
"We have to start there, and that's what's limited our offerings," Sandoval said.
With generally fewer reported cases across the board, according to data compiled by the Nevada System of Higher Education, no other institution has followed in UNR's footsteps. But even so, the sense of lost opportunity or the burden of increased fees is not exclusive to Reno.
"With everything going on, having to pay those costs is not only very difficult for myself, but I think what's more difficult, besides the cost is kind of feeling kind of feeling helpless in the situation that most college students are in right now," Caren Royce Yap, a junior business double major and student senator at UNLV, said. "I feel there's really nothing we can do to fight these costs, or speak our minds about them."
In voicing frustrations over costs, services or other realities of the current college experience, many students have come to ask a similar question: who — or what — is to blame?
Students who spoke with The Nevada Independent did not provide a singular answer, though all were reluctant to lay blame with either faculty or staff tasked with actually teaching through tools like Zoom or Canvas.
Instead, it was a myriad of institutional or political forces at work that — in their view — had mismanaged a difficult situation that shouldered students with an increased burden at a critical time in their lives.
For some, it was the legislators in Carson City who had failed. Abraham Lugo, a student senator and liberal arts student at UNLV, criticized lawmakers for the decision to, when offered the opportunity to seek more mining tax revenues, gouge education budgets instead.
"Unfortunately, they still chose to take away from students during a global pandemic," Lugo said. "And I truly believe as a representative of student voices, that it's unacceptable. Because right now more than ever, people are struggling and suffering, and it's pretty evident when you're dealing with many different students and many different stories."
During heated discussions over the state's hollowed-out budget at one of two special sessions this summer, legislators ultimately approved cuts of $166 million and $135 million to the state's K-12 and higher education budgets, respectively, while also rejecting two proposals that would have adjusted taxes on the state's mining industry.
For others, it's largely a consequence of a decision made by the Board of Regents in April to approve across-the-board fee increases for students as a last resort to cover tens of millions in lost funding for 2020 and 2021. Joshua Padilla, UNLV's student body president, said the additional fees were among "quite a few" budget missteps made by regents this summer.
"I think it's just a long history of NSHE's relationship with the state Legislature, and that's been rocky," Padilla said. "So when we really needed help, right now, the state Legislature wasn't necessarily trusting of NSHE and we felt the consequences of that."
Early on, regents and then-Chancellor Thom Reilly said in meetings and in interviews that budget plans were drawn with the lessons of the Great Recession in mind. Then, in 2008 and later in 2010 and beyond, unprecedented budget cuts were met with layoffs and the cutting of whole programs, leaving deep scars across the higher education system that took nearly a decade to mend.
In 2020, such decisions have largely been delayed following a handful of emergency budget measures, including the injection of millions in one-time withdrawals from cash reserves, as well as, among other cost-cutting measures, the institution of the aforementioned fee-increase and system-wide furloughs for faculty and staff.
What budget decisions may come in the future remain unclear. The regents have not gathered since a quarterly meeting in September, and specifics of the system's budget for the 2021-23 biennium have yet to emerge in the body's public meetings.
But with no end in sight to the pandemic, Heavey said continued restrictions and the broader effects of the virus are "just a fundamentally frustrating situation for everybody who's involved in it."
"I have a lot of empathy for students who have a vision of what they want their college experience to be like, and then it ends up being, you know, dramatically different from that," Heavey said. "There's just a lot of disappointment and frustration, and in those conditions, it's hard for people not to say, well, whose fault is this? And I think the reality is, it's really not anybody's fault, other than we as a society are coping with a once-in-a-lifetime event that's extraordinarily difficult for everybody."
Comment Policy (updated 4/20/2021): Please keep your comments civil. We reserve the right to delete comments or ban users who engage in personal attacks, use an excess of profanity, make verifiably false statements or are otherwise nasty. Comments that contain links must be approved by admin.