Buttigieg says Nevada 'absolutely' a priority in 2020, commits to no funding for Yucca Mountain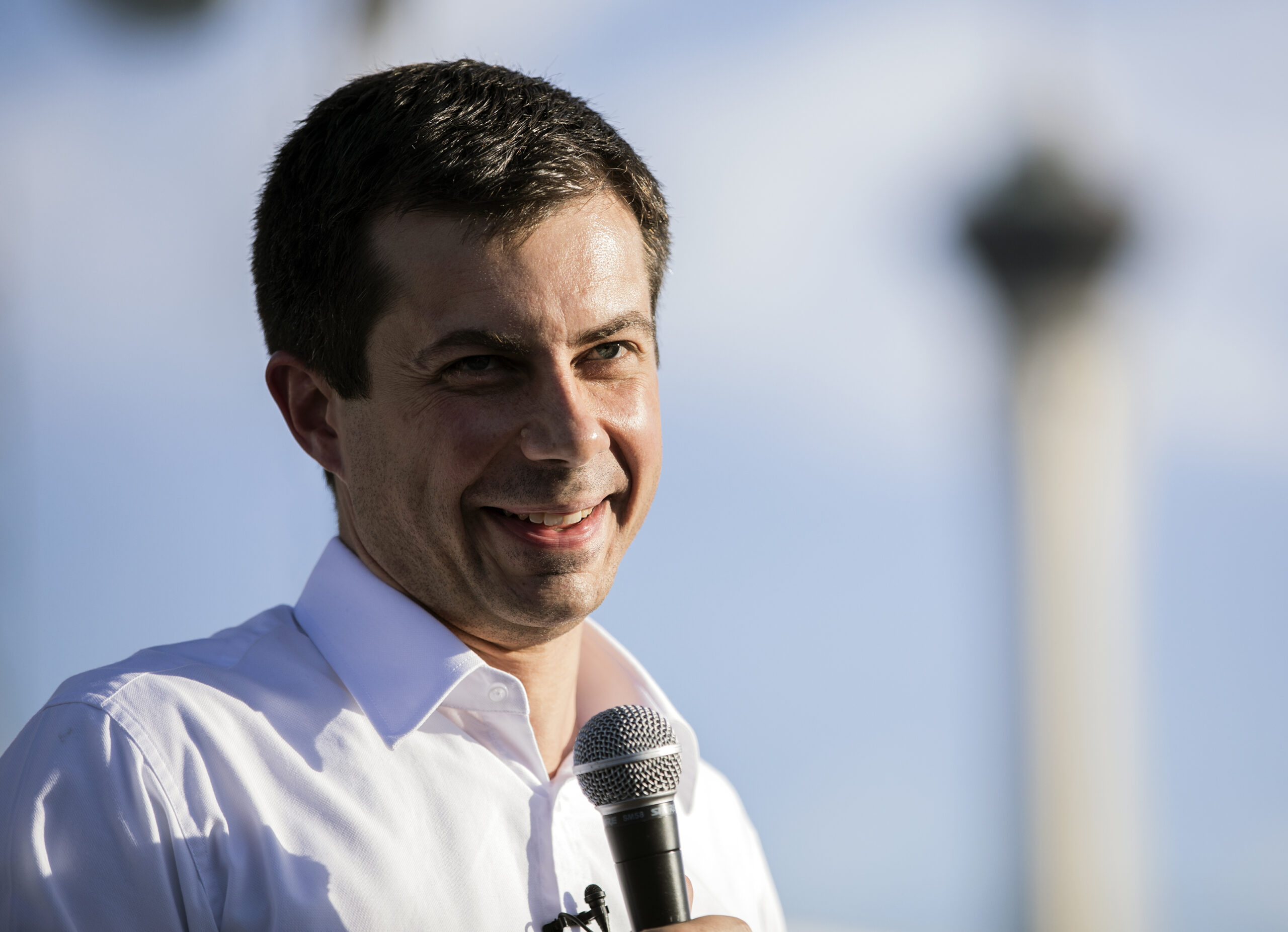 South Bend Mayor Pete Buttigieg just announced his Nevada state director last week and has only been to the state three times since announcing his Democratic presidential bid, putting him well behind the number of visits from other frontrunners.
Despite that slow start, Buttigieg, in an interview with The Nevada Independent this weekend, said the Silver State is "absolutely" a priority for him in the 2020 election.
"We think Nevada can be really a key state on our path to the nomination, and it's also a place where I'm finding a lot of harmony with our style as a campaign," Buttigieg said, "because this is a place that's very oriented toward the future."
Buttigieg, who has gone from a little-known mayor in the Midwest to bringing in the biggest fundraising haul in the Democratic field last quarter, noted that his presidential campaign began with "four people in an office in South Bend" and "had to ramp up very quickly." He said that his Nevada team will "continue to grow" and that he'll be in the Silver State more often — "because it's not only such an important part of my path, but also just a really compelling fit for our style."
He said that Nevada, with its diverse population, looks like what the rest of the country will look like in the 2050s.
"You look at things like, not just politically, what's been achieved here by the Democratic Party, but more broadly, socially, the fact that this is one of the most hopeful states from the perspective of unionization and as well as demographics and economically," Buttigieg said. "I think it's a very natural place for those reasons for us to be talking about our plans for empowering workers, our vision on the future of energy generation in this country, our vision on what it means to come from the most diverse generation in U.S. history and govern accordingly."
In the interview, Buttigieg committed to not allocating funding to the construction of a high-level nuclear waste repository at Yucca Mountain without the support of Nevadans if he is elected president. He said that he supports the recommendation of the Blue Ribbon Commission on America's Nuclear Future for a consent-based approach.
"I would commit to not funding anything that lacks the consent of the people who are here," Buttigieg said. "The Blue Ribbon Commission recommended a consent-based model. I think that's the right way to go. There are a lot of alternatives, and I do not think they should be forced on fellow Americans here in Nevada."
Asked what he thinks the solution to dealing with the nation's high-level nuclear waste is, Buttigieg said that he wants to continue seeking input from technical experts and pointed to former Senate Democratic Leader Harry Reid's call for on-site storage of the waste at power plants across the country.
"And there may be other approaches that future technology opens up," Buttigieg said. "We shouldn't lock ourselves into something that many Americans here do not want before we've considered all the alternatives."
A Buttigieg administration, he said, would work on communication to restore trust between Nevada and the Department of Energy, which revealed recently that it sent shipments of radioactive waste over six years to the Nevada National Security Site that did not meet disposal requirements. The announcement was the latest slight in a tense relationship between the state and the agency.
"One of the first things you learn in intergovernmental relations is the importance of communicating, avoiding surprises," Buttigieg said. "It would be one of my maybe less glamorous but more important priorities, in terms of just getting government right, to make sure we've reopened those channels of communication within the departments as well as across the administration through the White House."
The South Bend mayor did not take a position on the opinion released earlier this year by the Department of Justice saying the federal Wire Act prohibits all forms of interstate gambling and not just sports betting. A U.S. District Court in New Hampshire ruled in June that the federal law only applies to sports betting.
"I'm still getting educated about some of those dynamics, but I will say we've got to always contemplate the economic consequences of moves like that," he said.
He also said that he wasn't prepared to endorse legalizing sex work nationally, but he wouldn't as president limit the ability of Nevada to continue to allow it. But the mayor did say that he is concerned that there have been "unintended consequences" to FOSTA and SESTA, two pieces of federal legislation signed into law last year aimed at cutting down on online sex trafficking. Advocates for sex work say the pair of laws has only made it more dangerous for sex workers.
"There's not going to be an easy fix," Buttigieg said of FOSTA and SESTA. "But we need to endorse the core goal of dealing with sex trafficking without the collateral damage that seems to have been created in this case."
On climate change, Buttigieg said that he wants to lean on solar power and geothermal resources in the West, including in states like Nevada, to further his overall goal of removing carbon from the country's energy generation system. To that end, the midwestern mayor has proposed quadrupling funding for research and development on energy generation and storage.
"I'm especially enthusiastic about the job creation potential of Western solar energy generation," Buttigieg said.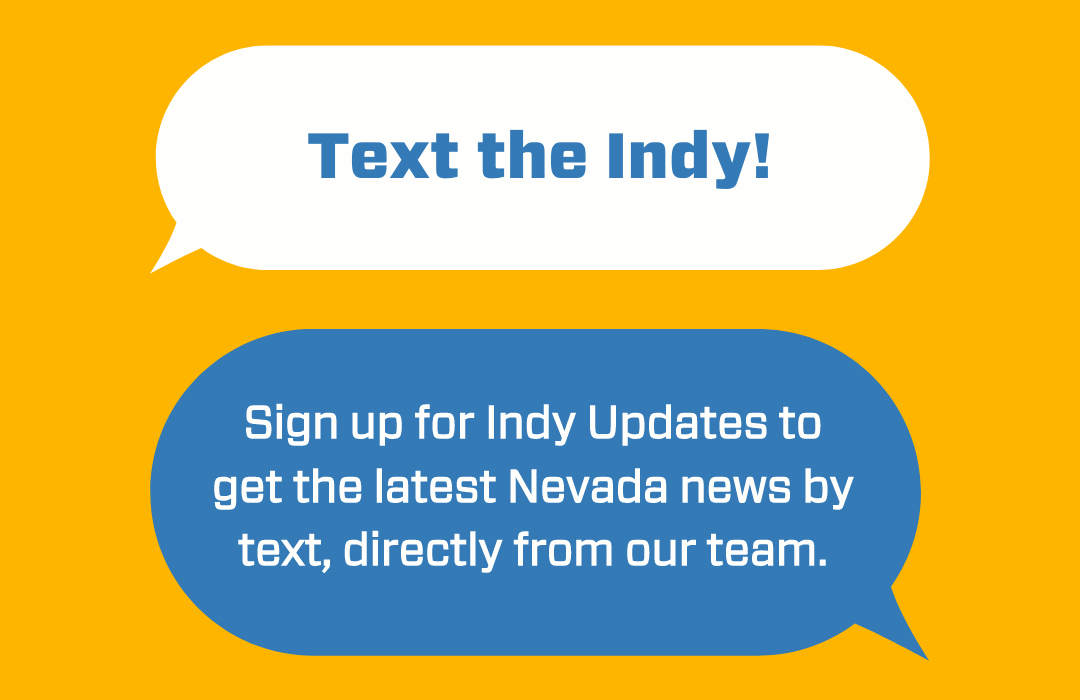 Featured Videos