California's gubernatorial recall revealed Nevada's political future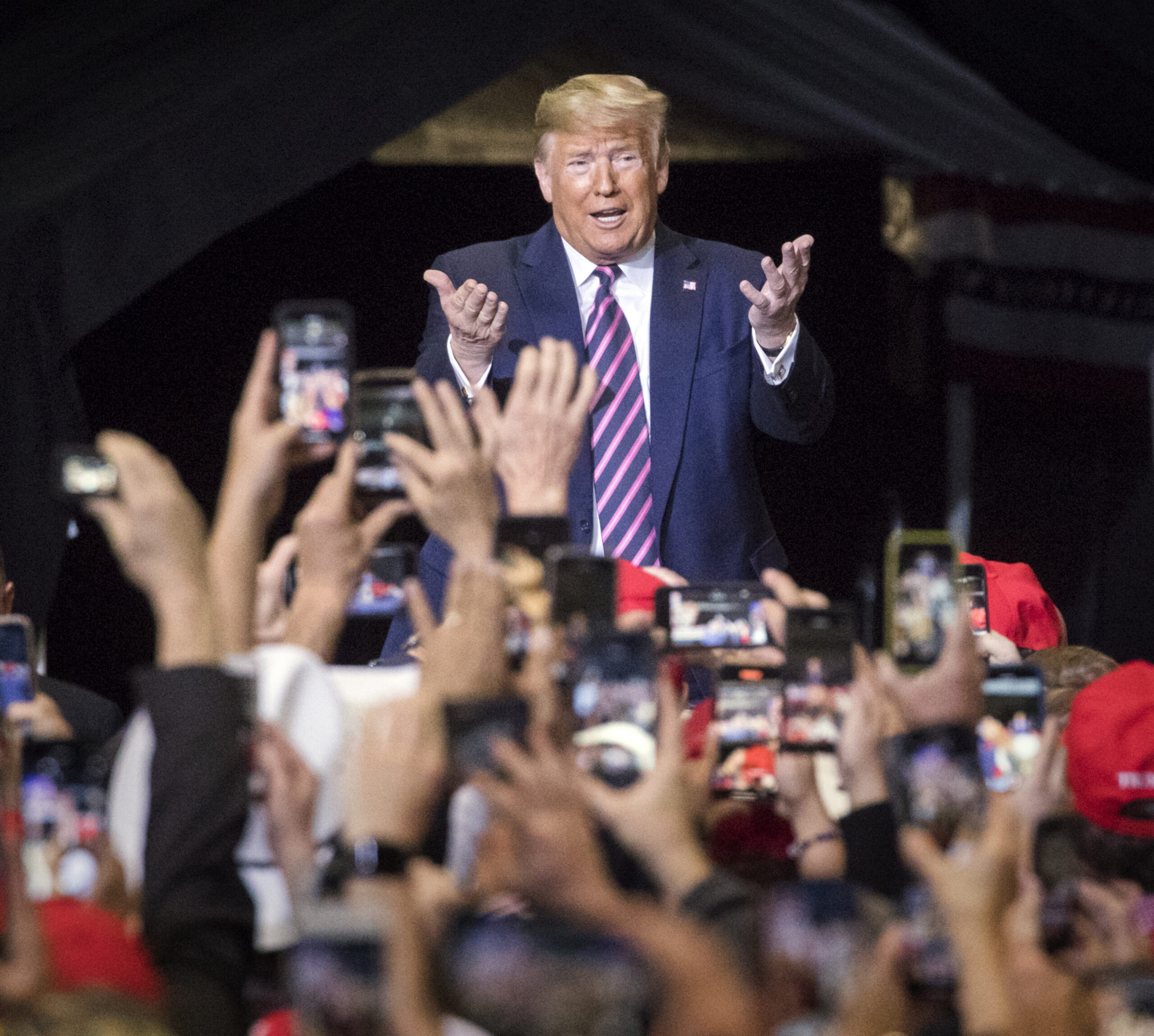 California is not a well-governed state.
I know — I know — this is the hottest of takes and the spiciest of opinions. I am boldly going where no Nevadan pundit has gone before. Nothing's the same anymore. Our last, best hope for peace has failed. It is a new age, the end of history. A Nevadan, a former Californian to boot, speaking ill of our western neighbor? What madness! Such foolhardiness! Etc.!
Seriously though, living next to California lately has meant living with persistent forest fire smoke (63 days and counting this year), skyrocketing real estate prices driven by California's artificially scarce housing stock, higher fuel prices due in part to California's oil refinery closures, and precarious water supplies legally threatened by rich Californian landowners. Adding insult to injury, California even chose to move their agricultural inspection station closer to Nevada's state line so their inspection traffic backs up on Nevada's side of Interstate 15.
Given all of that, it's hard to argue against the idea that California's government requires a shakeup, some fresh ideas, and some new perspectives, a sentiment which Californians themselves were growing in favor of as recently as the beginning of August. Regrettably, however, California remains full of Californians — the same people, in other words, responsible for electing the politicians and voting for the initiatives which put those policies in place. Consequently, it should have been less surprising when California's Republicans, given an obvious opportunity by openly hypocritical Democratic politicians and a fundamentally flawed gubernatorial process, organized around the idea that Larry Elder — a regional conservative talk radio host who was clearly more interested in growing his national media brand than running for office — was somehow a viable gubernatorial candidate.
To be clear, I don't begrudge Larry Elder much. Am I still resentful from when he moderated a Libertarian Party presidential debate in 2016 and wasted everyone's time by asking about the legitimacy of drivers licenses, whether each candidate would fight in a war which occurred a century ago, or the wisdom of selling heroin to kindergarteners (thank you, Penn Jillette, for moderating a much better debate in Las Vegas that year)? Perhaps a little — but I'm not in the Libertarian Party anymore, the debate was five years ago, and even my pettiness has limits. Besides, of the five Libertarian Party candidates on the stage with Larry Elder in 2016, one committed suicide (John McAfee), one died of a heart attack (Dr. Marc Feldman), and one suffered a stroke (Darryl Perry). I'd rather not tempt fate by encouraging so much as an interview.
Besides, the undeniable truth is that spouting ridiculous opinions to paying crowds (donate to The Nevada Independent here!) is far more rewarding and far less work than being an elected official. This is especially true when you belong to the opposing party of the supermajority of the legislature, you only have a year to work with before your next election, and you're elected under a bizarre two-step process which allows voters to replace an official favored by 49 percent of the electorate with one favored by fewer than half as many. If I were in Larry Elder's position, I'd pander to the one-third of the electorate who thought California's COVID-19 restrictions were too strict instead of the other two-thirds of the electorate who either thought the state's restrictions were about right or not strict enough, too — especially if COVID-19 was the top issue for voters. Not only will that one-third of the electorate keep Elder from moving to Sacramento (a fate worse than death, truly), they'll be loyal listeners and book buyers for years to come.
Even so, though Elder's abortive gubernatorial run may have been undeniably good for his media career, it's not a good sign for anyone that it was encouraged to go as far as it did.
The problem with Elder's run wasn't just that he tried to parrot Trump's Big Lie narrative before the ballots were even cast. Adam Laxalt, the Republican frontrunner in Nevada's Senate race, has been banging that drum all year despite the fact only Republicans will be able to vote for or against him in his race's primary next June. That rhetoric, along with genuflections towards pandemic superspreader states, is just what Republican activists, fundraisers and supporters all expect from their favored candidates — just ask Nevada's Republican gubernatorial candidate Joe Lombardo, who spent some time Saturday making primary-winning noises.
The bigger, more fundamental issue is Republicans — Republican voters, fundraisers, and activists alike — have overlearned the lessons of Donald Trump's presidential campaigns. Yes, it's true that, if a long-established entertainer with decades of national exposure runs for office, especially against a divided primary field filled with pandering, uncharismatic debate club nerds, they have a real shot at winning public office. This strategy worked for Arnold Schwarzenegger, too.
What's demonstrably untrue, however, is the notion that said entertainers can reliably win elections while solely pandering to their audience. Trump was uniquely successful at this, and even he succeeded only once. Contrary to what far too many Republicans think, pandering to the same base of angry, aggrieved fans over and over again isn't even a good recipe for aspiring entertainers to follow. Just ask anyone who voluntarily watched a Star Wars sequel.
Until Republican donors and activists catch on, though, at least we'll have Joey Gilbert's podcast and Substack to look forward to.
David Colborne was active in the Libertarian Party for two decades. During that time, he blogged intermittently on his personal blog, ran for office twice as a Libertarian candidate, and served on the executive committee for his state and county Libertarian Party chapters. He is now an IT manager, a registered non-partisan voter, and the father of two sons. You can follow him on Twitter @DavidColborne or email him at [email protected].
Comment Policy (updated 4/20/2021): Please keep your comments civil. We reserve the right to delete comments or ban users who engage in personal attacks, use an excess of profanity, make verifiably false statements or are otherwise nasty. Comments that contain links must be approved by admin.