Clark County Commissioner Steve Sisolak speaks during a watch party at Aria after winning the Democratic gubernatorial primary election on Tuesday, June 12, 2018. (Jeff Scheid/The Nevada Independent)
Celebrities weigh in on Nevada races
October 9th, 2018 - 2:10am
Question: What do Bradley Whitford, Chelsea Handler and the director of NBC's This is Us have in common?
Answer: All three have taken to social media and other platforms to say they're supporting a decidedly non-Hollywood figure, Democratic gubernatorial candidate Steve Sisolak.
Celebrities backing Democrats isn't necessarily a new political trend, but the run up to the 2018 midterms and increased agitation among Democrats after two years under President Donald Trump has seen growing numbers of television and film actors move to get involved in state elections. Pop icon Taylor Swift is the latest example. The superstar known for her many hit love ballads forayed into politics Sunday and endorsed two Democratic candidates in her home state of Tennessee. She also used her Instagram post, which has received more than 1.5 million likes and generated some backlash as well, as a participation plea to voters.
"Please, please educate yourself on the candidates running in your state and vote based on who most closely represents your values," she wrote. "For a lot of us, we may never find a candidate or party with whom we agree 100% on every issue, but we have to vote anyway."
Nevada, in particular, is no stranger to celebrities appearing on behalf of candidates, primarily Democrats. Multiple celebrity supporters — from Katy Perry to Boyz II Men — made stops or appeared at campaign events for Democratic candidates in Nevada during the 2016 election cycle.
But does the support from celebrities — Whitford's West Wing co-star Dulé Hill also tweeted a supportive message for Sisolak last week — actually do anything to move the needle in some of the state's highest-profile races?
Kyle Kondik, a national political analyst with the University of Virginia, said most of the value that celebrity involvement in political races brings may come in the form of raising money from a broader audience.
"I really don't know if these endorsements or events make a difference in terms of votes, but the Democrats, for instance, have raised an immense amount of money online this cycle, and candidates sometimes use celebrities in these fundraising appeals," Kondik said in an email. "So they probably help at least in terms of money."
Sisolak's campaign didn't say if it solicited the celebrity backing, but in a statement said they welcomed all support for his candidacy.
"This is an important race for the direction of Nevada that has implications for redistricting," the campaign said in a statement. "Steve's message is resonating with voters and we always appreciate messages of support and calls to get involved."
Democrats, including those in Nevada, have seen an upward swing in small dollar donations this election cycle. Roughly 95 percent of Democratic Senate candidate Jacky Rosen's contributions were under $100 in her most recent Federal Election Commission fundraising report, and she's raised a significant chunk of her campaign funds from states outside of Nevada.
But Democrats aren't alone in benefiting from celebrity endorsements. Gold and Silver Pawn Shop owner Rick Harrison, best known for his appearances on History's Pawn Stars reality show, has long been a supporter of Nevada Republican candidates and has spoken in favor or appeared at events for congressional candidate Danny Tarkanian, gubernatorial candidate Adam Laxalt and Heller.
Heller's campaign hasn't shied away from using Rosen's celebrity support against her — most notably in campaign ads and attacks centering on a  planned Rosen fundraiser hosted by actress Jane Fonda, and her opposition to the U.S war in Vietnam 46 years ago.
The senator's campaign even briefly ran digital ads warning against "Hollywood elites" buying Nevada, and featuring Fonda, director Steven Spielberg — who gave a $5,400 contribution to Rosen in June — and a photo of Democratic congresswoman with her eyebrows digitally manipulated.
For his part, Heller has been a regular target for late night television show host Jimmy Kimmel, who has railed against the proposed Affordable Care Act replacement bill that Heller cosponsored last year and attacked him for not doing enough to stem gun violence on the one-year anniversary of the October 1 mass shooting.
Reporter Jackie Valley contributed to this report
INDY FAST FACTS
Danny Tarkanian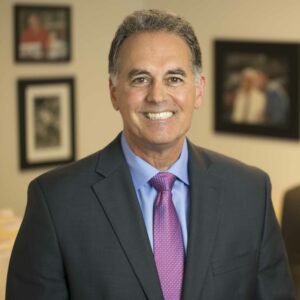 Job:
Businessman
Party:
Republican
In current office:
None
Birthdate: Dec. 18, 1961
Education:
University of Nevada, Las Vegas (B.A.)
University of San Diego (J.D.)
Other public offices held: 
None
Total Donations: $3,443,619 (8/18/04-5/23/18)
Top Donors:
Danny Tarkanian $528,440
Stations Casino $74,550
Las Vegas Sands Corp $38,900
Domain.com $26,600
Maloof family $18,000
INDY FAST FACTS
Steve Sisolak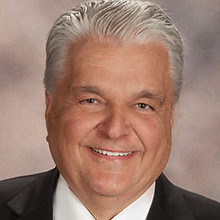 Job:
Clark County commission chairman
Party:
Democrat
In current office:
2009-present Commission chairman since 2013
Birthdate:
December 26, 1953
Education:
University of Wisconsin—Milwaukee (B.S.) University of Nevada, Las Vegas (M.B.A.)
Other public offices held:
Nevada System of Higher Education Regent (1999-2009)
Total donations:
$9,647,261 (1/12/11-6/7/18)
Top donors:
MGM Resorts International $174,359 Station Casinos/Zuffa: $90,000 Las Vegas Sands $75,000 Fidelity National $61,600 Marnell Companies LLC $55,000
INDY FAST FACTS
Jacky Rosen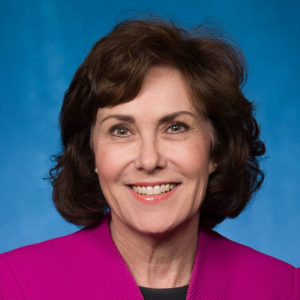 Job:
 Member of the U.S. House of Representatives Nevada's 3rd Congressional District
Party:
Democrat
In current office:
2017-present
Birthdate:
August 2, 1957
Education:
University of Minnesota, Twin Cities (B.A.)
Other public offices held:
None
Total donations: 
$
9,013,380
 (
1/1/16-5/23/18
)
Top donors:
EMILY's List $178,768 League of Conservation Voters $80,270 DE Shaw & Co $69,500 University of Nevada $40,038 Omni New York $32,400 Last Report: 6/1
1/18
Credit: Center for Responsive Politics
INDY FAST FACTS
Adam Laxalt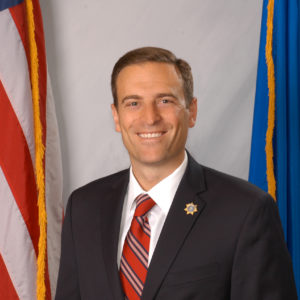 Job:
 Nevada State Attorney General
Party:
Republican
In current office:
2015-present
Birthdate:
August 31, 1978
Education:
Georgetown University (B.A.) Georgetown University Law Center (J.D.)
Other public offices held:
None
Total donations:
$8,262,050 (1/08/14 - 6/07/18)
Top donors:
Station Casinos/Zuffa/Fertitta $208,500 Las Vegas Sands $75,000 Marnell Properties LLC $42,500 Starpoint Resort Group/Partners $40,000 MGM Resorts $35,000
From the Editor
The Nevada Independent
is a 501(c)3 nonprofit. We need help to attain the elusive goal of sustainability. We depend on recurring donations from you, the readers who believe in our mission of nonpartisan, transparent journalism. I know you are busy. I know you have many commitments. But if you would take a moment to
support our work
or bump up your current donation, I would be forever grateful.
Thanks for all of your support.
Best,
Jon Ralston
get our morning newsletter,
The Daily Indy
Stars & Struggles
Take a peek into today's education world through the lens of Sunrise Acres Elementary School in Las Vegas.
@TheNVIndy ON TWITTER