Downtown Reno rebirth focuses on non-gaming opportunities to boost a changing economy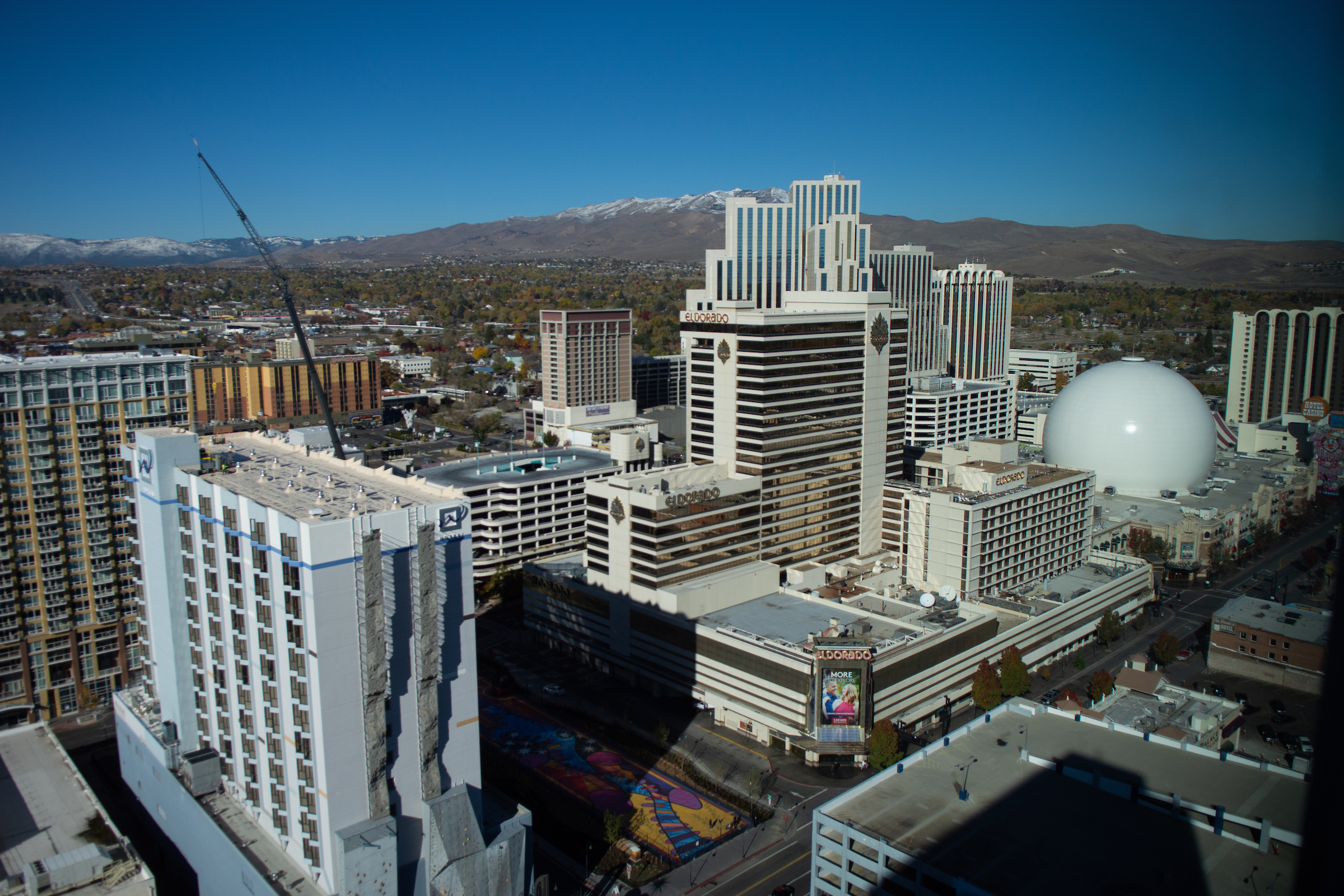 The outline of the Harrah's name was barely visible atop one of the Nevada gaming industry's historic landmarks on an early October morning, the actual signage long since removed.
A few days later, all traces of the Northern Nevada gaming mainstay were gone, the sign's outline whitewashed by a fresh coat of paint.
It was a beginning in an end. The closure of Harrah's after nearly 84 years in the Northern Nevada city also signifies the rebirth of downtown Reno as the city seeks to broaden its economy.
Harrah's Reno shut its doors in March 2020 when the pandemic forced a 78-day shutdown of Nevada gaming industry. It never reopened. The property was sold two months earlier by Caesars Entertainment and VICI Properties for $50 million to Las Vegas-based CAI Investments, a real estate development and management company.
CAI announced at the time it would convert the aging 980-room hotel-casino into Reno City Center, a mixed-use development with 530 one- and two-bedroom residential units. Commercial office space, restaurants and retail offerings would replace the casino.
In place of the Harrah's sign, there will be a building-height illustration of a downtown Reno map with the Truckee River and highlighting City Center's location as the original casino in the Harrah's chain opened by William F. "Bill" Harrah in 1937.
The development is expected to open early next year.
CAI Investments CEO Chris Beavor, who grew up in Reno, idealizes a downtown framed by the Truckee River that underscores Northern Nevada's outdoor lifestyle. He said other residential developments would move from the planning stages to construction based on the success of Reno City Center.
"We look for a void in the marketplace and what Reno needs right now is people living and breathing in downtown," Beavor said. "That's one way you activate the community."
City leaders, the business community and operators of Reno's casinos believe transforming downtown from a gaming destination into a place with affordable living spaces, vibrant restaurants, stylish hotel rooms and non-gaming entertainment options will stimulate the market.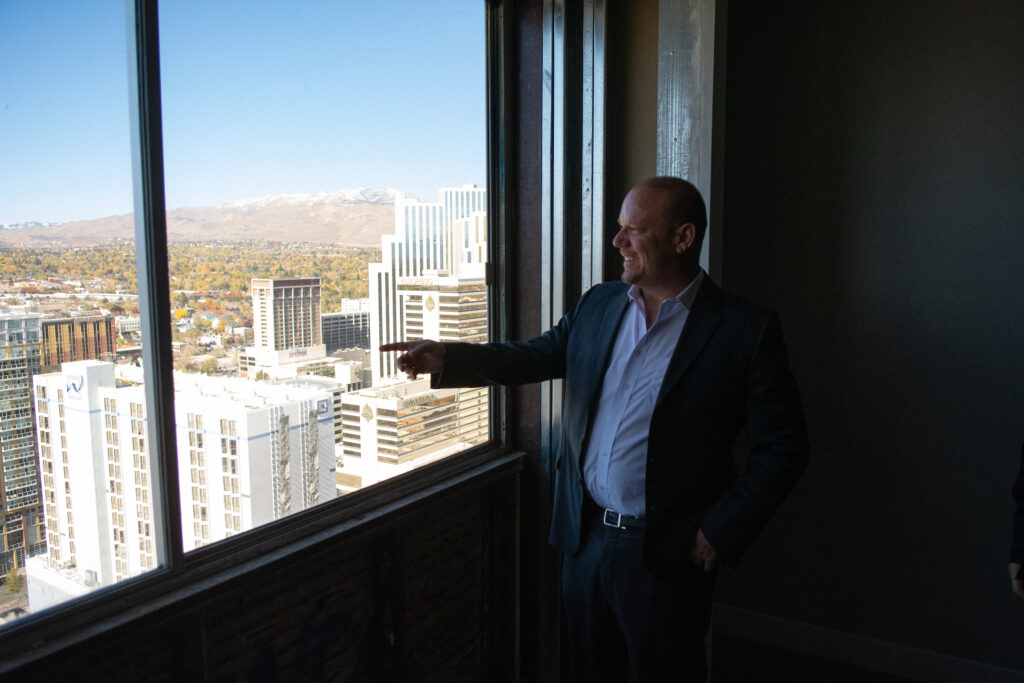 "Quite honestly, Reno has needed a bigger and bolder vision for a long time," said Mayor Hillary Schieve, who is nearing the end of her second four-year term as the city's top elected official and is credited with helping to revitalize the city's Midtown area. "Downtown has suffered for many years. We need to bring tourism back, but in a different way. I think it's good to have a completely different set of eyes because you have new people coming here."
Mike Kazmierski, CEO of the Economic Development Authority of Western Nevada (EDAWN), pointed to Reno's declining gaming numbers over the past couple of decades as a reason the community needed to shift focus. He cited a UNR study that found 13.8 percent of Reno's economy in 2002 was driven by gaming. By 2020, that figure was down to 5.3 percent.
"We realized (10 years ago) we needed a new economy," Kazmierski said.
Jacobs Entertainment CEO Jeff Jacobs has owned the Sands Regency in downtown Reno for more than five years with plans to develop the area surrounding the casino into the Reno Neon Line District, a mixed-use entertainment and housing project. He began buying up property in 2010.
He headed a similar redevelopment effort in downtown Cleveland some three decades ago.
"We created different districts, such as entertainment along the Cuyahoga River. Other parts of downtown came along," Jacobs said of the changes in Ohio's second-largest city in terms of population."I think that's what is going to happen here … We're planting seeds for change."
Brendan Bussmann, a partner in Las Vegas-based Global Market Advisors who has studied Reno for clients, said the city "clearly has the need to diversify and is transitioning older assets to support affordable housing and other amenities for the changing dynamics in Reno."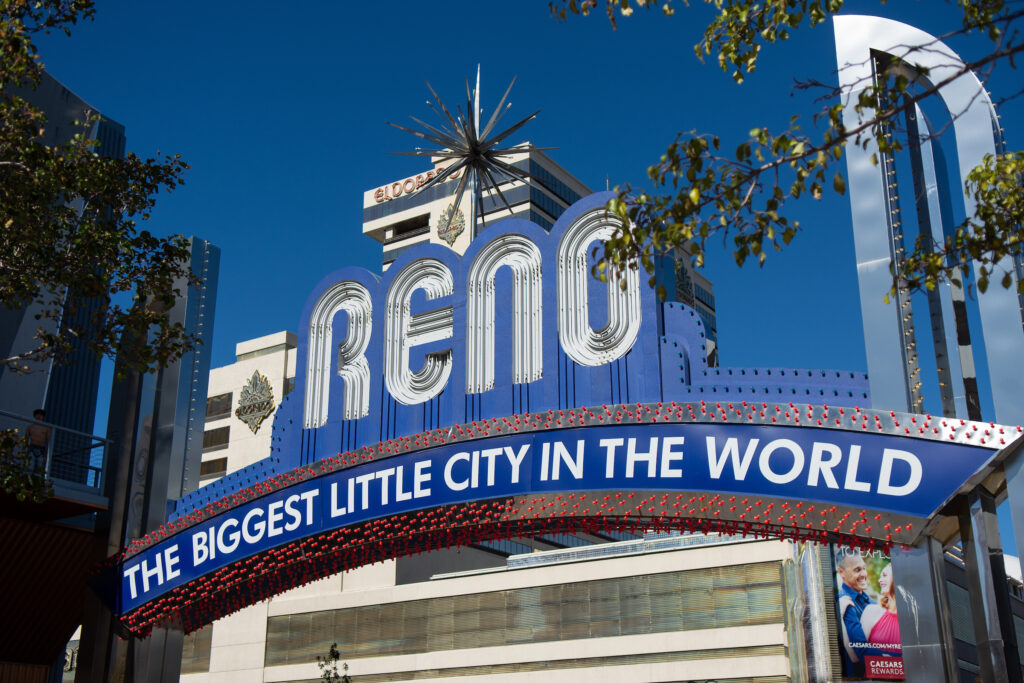 Gaming revenues up in 2021
Ironically, Reno's casino market is in the midst of its best gaming revenue performance since 2005. Reno casino revenue for the first nine months of the year is 16.8 percent ahead of 2019's pre-pandemic figure of $636.9 million, according to the Nevada Gaming Control Board.
"Reno continued to benefit from strong population migration dynamics from California and other high tax jurisdictions," Truist Securities gaming analyst Barry Jonas said last week following the quarterly earnings release by Monarch Casino & Resort, the parent company of Reno's Atlantis Casino Resort. "Management noted the third quarter saw strong demand across all segments with higher customer spend."
However, when comparing Reno's current situation to 2000, when Reno casinos recorded a single-year record of more than $859 million in total gaming revenues, the market still has a steep hill to climb. Reno is 16.1 percent behind the record with just three months remaining in 2021.
Beginning in 2001, the rapid expansion of tribal-operated casinos in Northern California took away customers and sliced into Reno's gaming market over the next decade. The nationwide recession that began in the late 2000s took another slice out of the Northern Nevada economy
Reno casinos accounted for 11.6 percent of the statewide total gaming revenue of almost $9.6 billion in 2000. By 2019, that figure was 5.2 percent during Nevada's $12 billion revenue year.
The number of gaming locations in Reno also declined.
According to the Control Board, in fiscal year 1995, Reno had 27 locations that reported gaming and non-gaming information to the Gaming Abstract, a publication that covers revenues for casinos that grossed $1 million or more during a fiscal year. By fiscal year 2020, the number of Reno reporting locations was down to 16.
Bussmann doesn't believe Reno will ever return to the level of gaming level it saw in 2000, especially because of California's continued expansion, which saw two tribal casinos near Sacramento open in 2019 and another looking at a 2022 opening.
"There are too many other factors in the region," he said. "While Reno continues to grow, it has gone from a larger regional market to a much more locals market."
Reno's gaming totals, reported monthly by the state, include downtown and smaller casinos and multiple slot machine-only locations, such as the games inside the Reno Tahoe Airport. But the figures don't break out results by individual casinos.
Four of the major casinos in Reno — Sands Regency, Peppermill, Grand Sierra and Cal-Neva — are privately held and do not individually disclose gaming revenues.
Last year, Reno-based Eldorado Resorts completed its $17.3 billion merger with Caesars Entertainment, taking on the corporate name. The company operates three resorts along Virginia Street — Eldorado, Silver Legacy and Circus Circus — collectively as "The Row."
Caesars folds the quarterly results from its Reno properties into its regional totals that include financial information from 43 casinos in 16 states.
Monarch combines the Atlantis quarterly results with the company casino in Black Hawk, Colorado.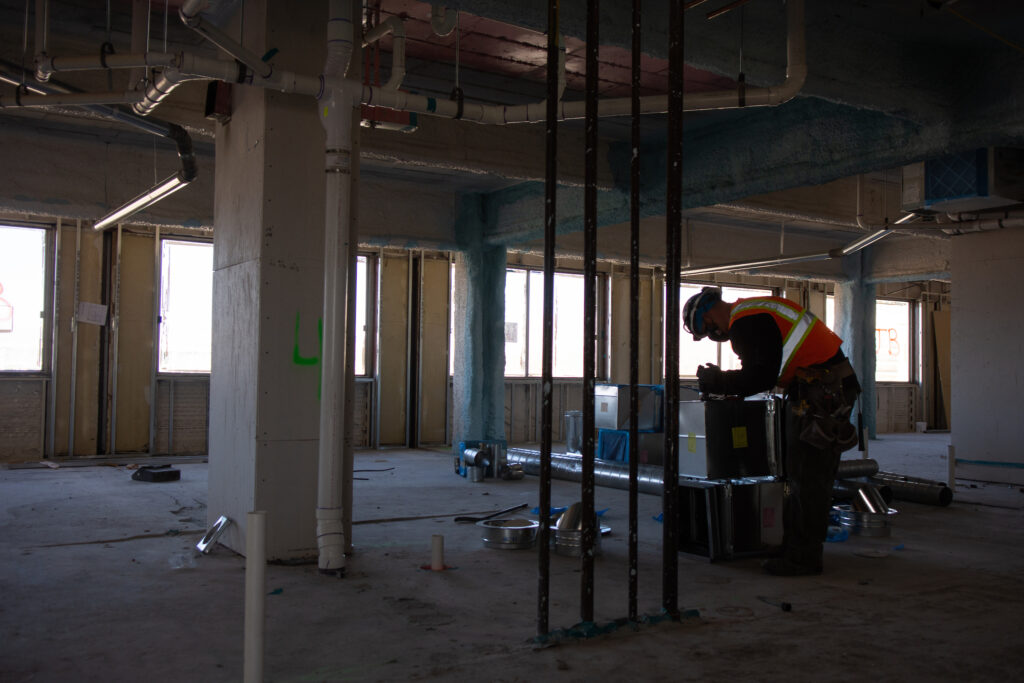 A market transforms
EDAWN has focused efforts on bringing technology companies, manufacturing businesses and non-gaming industries into the region to reduce the region's economic reliance on the casino industry.
Beyond the area's high-profile business developments, such as Amazon's fulfillment center and Tesla's Gigafactory, Kazmierski said dozens of small and mid-sized businesses have relocated or are considering relocating to the area. Company leaders want to see infrastructure added, such as affordable housing and services, he added.
In his view, Reno City Center and other projects will help revive downtown, attract additional developments and create a better market for current casino operators.
"For the gamers that are here now, these types of non-gaming projects provide them a better market share so they can be more successful," Kazmierski said. "Because you have people here with good paying jobs, they have the ability to engage in the downtown area."
Beavor has not disclosed a cost to transform the hotel-casino into the mixed-use development. Brent Lovett of Luxe Industries, who is overseeing the renovation and conversion of the facility's more than 1.4 million square feet, said Reno City Center is the area's largest "adaptive re-use project ever attempted."
Beavor's company also plans to build a 20-story Kimpton hotel along downtown's riverwalk area. The mixed-use property from the San Francisco-based Kimpton chain will be fully non-smoking. The project includes plans for 270 hotel rooms, 50 private condominium residences, 60,000 square feet of office space and 20,000 square feet of meeting space.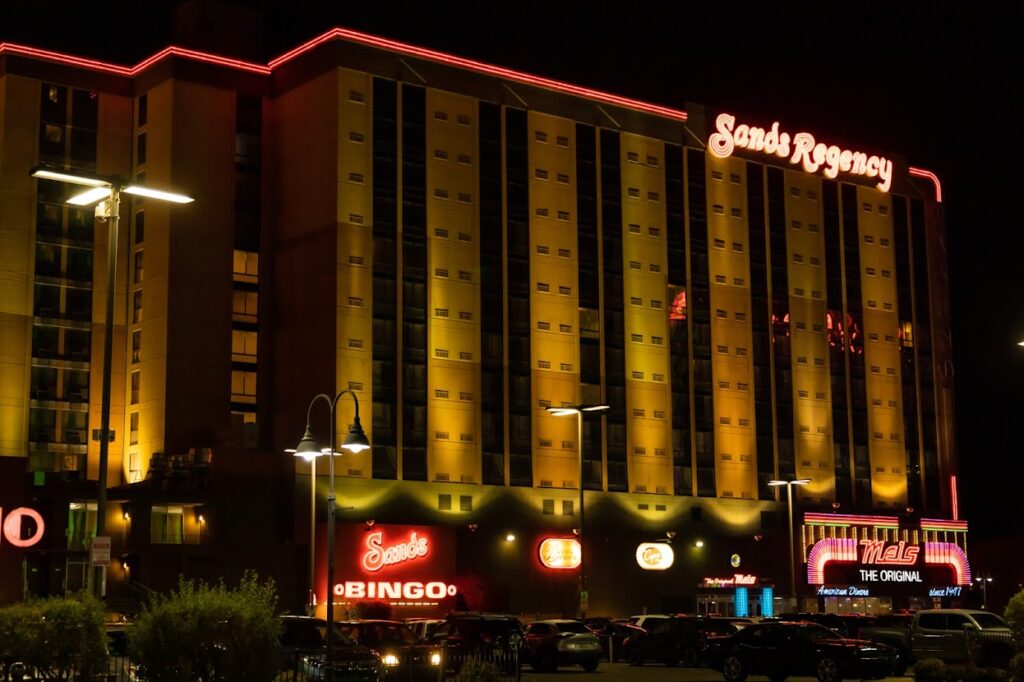 Jacobs' plans for the Reno Neon Line District, a roughly 20-block parcel from West Street to Keystone Avenue and from the Truckee River to Interstate 80, include affordable housing through condominiums and apartments.
He's also looking at restaurants, entertainment venues and a festival space. There are also plans to install a 1,500-foot-long zipline attraction starting from the top of the Sands Regency, which he is in the process of renovating and rebranding at a cost of $400 million.
All told, Jacobs said the Neon Line, combined with other Reno developments, could total between $1.5 billion and $1.8 billion in investments.
"I think people are going to start going up vertically for housing," he said.
Watching on the sidelines is Caesars Entertainment. With a combined 4,060 rooms, nearly 225,000 square feet of casino space, and nearly 50 restaurants, bars and lounges, operators of The Row have a vested interest in downtown Reno's future.
Row General Manager Ken Ostempowski said the casino company wants to be partners with everybody in downtown Reno. He knows attractions outside of the three resorts allow Caesars hotel guests to "see other things."
At the same time, luxury condominiums, apartments and other residential offerings mean additional customers and more guests for The Row's casinos and restaurants.
"We're a huge advocate of additional residential facilities down here," Ostempowski said. "For a city to grow, people have to live there. Otherwise, they become ghost towns after everybody leaves at night. We're encouraged by City Center and what Jacobs is doing. It all means more people downtown."
Casinos are making changes
Reno's casino community is also focused on expanding non-gaming areas.
Tony Marini, vice president of operations for The Row, has long worked for the Carano family, founders of Eldorado and now top executives throughout Caesars. He said longtime Eldorado customers continue to visit the properties, regardless of a new corporate operating structure.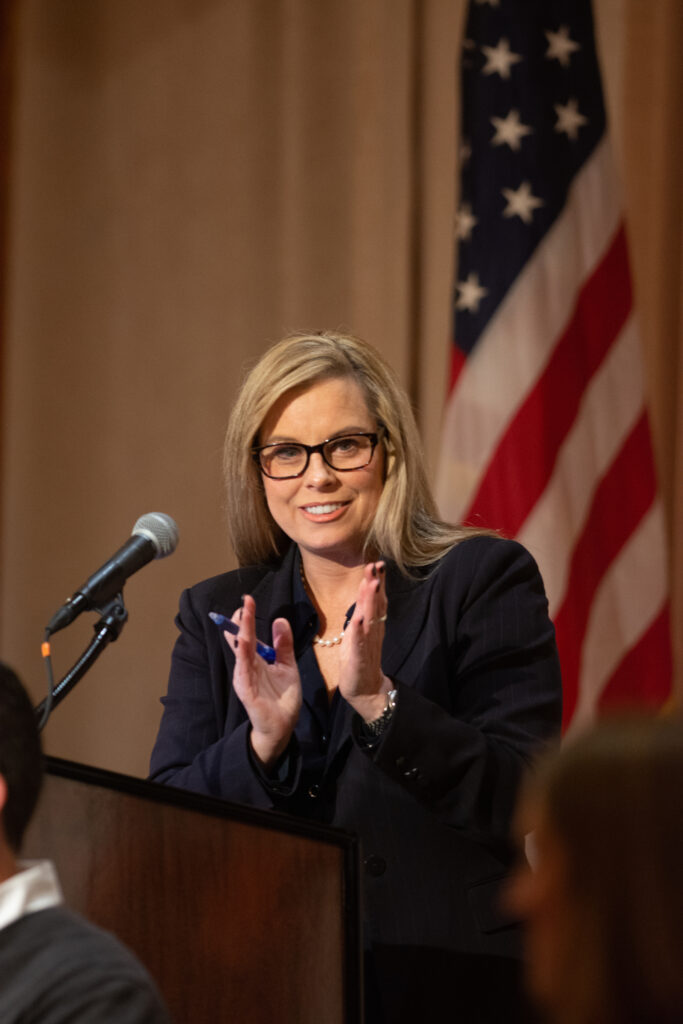 Hotel room renovations have been completed at all three properties, including upgrades to the Silver Legacy's suites. Indoor Top Golf driving range simulators have been added to several Eldorado suites and the Carnival Midway at Circus Circus was "reinvented" with a lineup of new games.
"Gaming is not new here," Marini said. "You just can't just open a door in Reno and expect everybody to show up. You have to have something different, and you have to give customers something special."
In August, Monarch CEO John Farahi told The Nevada Independent the company was exploring ideas for a potential mixed-use development on 40 acres near Atlantis that would coincide with a rapidly expanding Reno.
"We want to see what the prospects are for this city," Farahi said. Last week, he told investors Atlantis rooms in the property's original tower would undergo a renovation early next year.
Schieve said tourism needs to return to downtown through "in a different way." She suggested technology and non-traditional games, such as the competitive video game world of esports, would attract a younger clientele.
"Reno has an opportunity to really capitalize on that market and have an understanding of this new generation of gaming," Schieve said. "I think a lot of people are forgetting about that."
A non-gaming focus
Reno's conversion to non-gaming took a leap forward in 2014, when the shuttered Fitzgeralds Reno was reopened as the Whitney Peak Hotel, an independent non-gaming, non-smoking 310-room hotel near the Reno Arch. The property includes an indoor climbing gym and "Whitney Peak's Basecamp," a 164-foot-tall outdoor climbing wall that reaches the building's roof and has been designated by the Guinness Book of World Records as the "Tallest Artificial Climbing Wall."
"You have to embrace change. I know it's hard for a lot of people," Schieve said. "That's why I think it's so critical for the city to build those relationships with developers, so that we have a sense of pride in the project, but we also have some skin in the game."
Beavor is already filling up City Center.
In addition to the residential plans, the second through fourth floors of the main tower have been leased by a technology company. The space will be converted to offices for roughly 600 workers.
"Hopefully, some of them will be living on our property," Beavor said. "When they get off work, they will probably stay around and activate downtown."
Beavor said Fine Entertainment of Las Vegas, which operates six PKWY Taverns in Southern Nevada, will bring a couple of restaurant concepts to the facility. There will also be a coffee bar, a gym and pet daycare facility for residents.
The site has retained its gaming entitlements, but there will never be a full-scale casino, he said. More likely, a bar or tavern operator could gain a restricted gaming license for up to 15 slot machines. The former Harrah's Plaza along Virginia Street is being converted into an outdoor park-like setting.
Once the first tower renovation is completed, Beavor said the company will focus redevelopment on the east tower, which is being used to house construction workers.
Jacobs' attention is on the area west of The Row properties.
Last week, the Reno City Council voted to adopt an ordinance approving its development agreement, which covered financial incentives and development standards for projects within Reno Neon Line district.
From his 17th floor office atop the Sands Regency, Jacobs can point to some of the locations for the Neon Line elements. He said the initial effort will be in residential areas. He is putting two sites out for bid for third party developers.
"This is an Opportunity Zone (which includes tax breaks and other development incentives), so I think I'll see some of those folks coming around here in a few months," Jacobs said.
UNR seeks a 'connectivity'
Everyone interviewed mentioned another party interested in helping revive downtown Reno — UNR President Brian Sandoval.
The former governor, who took over the university's leadership 13 months ago, said in an interview that connecting the college to downtown would benefit both locations. UNR and the downtown area are separated physically by I-80 but connected through several overpasses.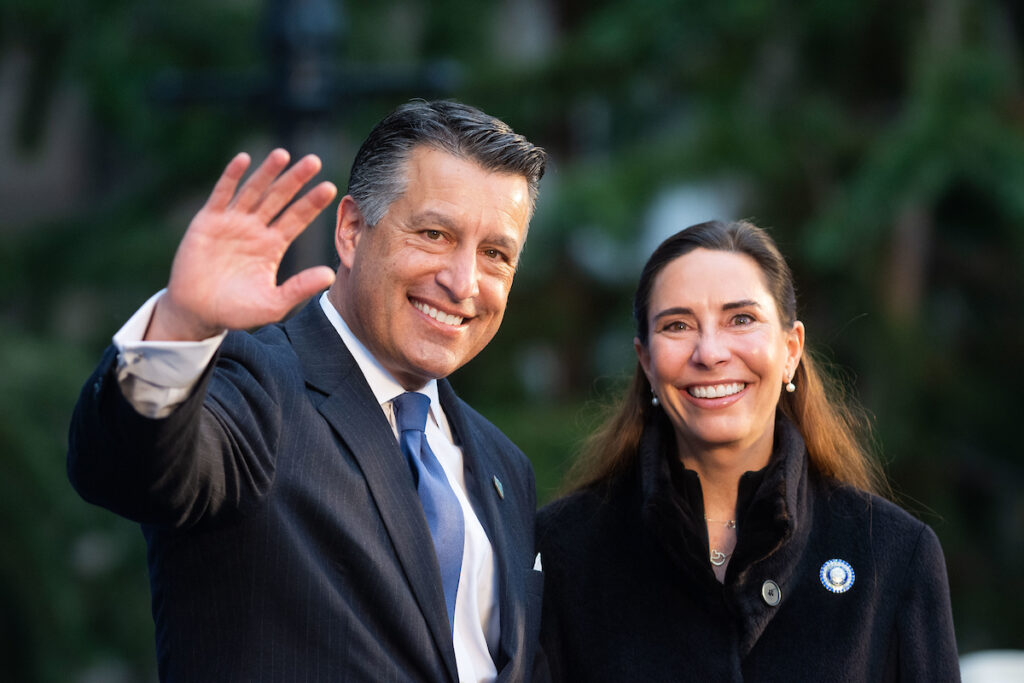 UNR already has Canyon Flats, a 200-bed off-campus student housing development on the downtown side of I-80. It is roughly a five-minute walk from campus along Center Street.
Sandoval has other ideas to establish a connection between UNR and downtown. Initially, he would like the Reno City Council to rename Center Street to University Way.
"That creates even more connectivity with the community," Sandoval said. "But second, it can be a catalyst for a university district in the future, given that you already have Canyon Flats."
The second piece is the Mathewson University Gateway, the future home of the school's College of Business, a life sciences building and a third-yet-to-be determined building. Sandoval is hopeful the business building can serve as a connection with downtown Reno.
"We're exploring the possibility of a public-private partnership where we would work with the business community and have a combination of your traditional classroom and conference space," Sandoval said.
He has also chatted with Schieve about improving bicycle lanes to further connect downtown with UNR. Sandoval also said he has talked with several developers, including Beavor, about partnering on affordable housing for graduate students.
"The amount of development and private investment is really going to change the face of Reno," Sandoval said.
The Nevada Independent is raising $200,000 by Dec. 31 to support coverage of the 2024 election.
Tax-deductible donations from readers like you fund this critical work.
If you give today,your donation will be matched dollar-for-dollar.
Give + Get Matched
Featured Videos