Clark County commissioners vote to require all employees to wear masks indoors at work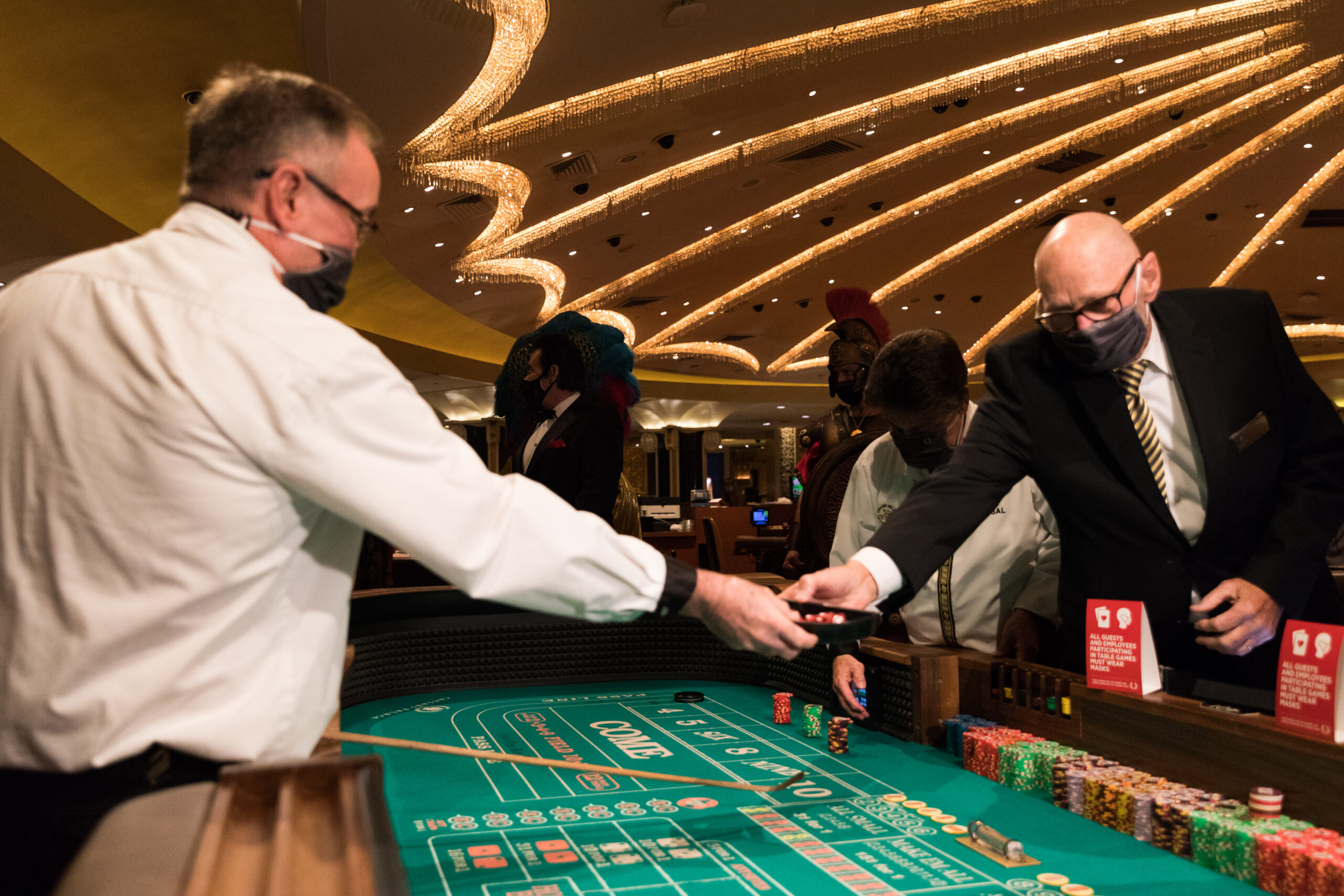 Employees of businesses across Clark County will be required to wear masks while working in indoor public spaces as COVID-19 cases and hospitalizations continue to rapidly rise across the Las Vegas Valley.
The new mask mandate, which members of the Clark County Commission approved during an emergency meeting on Tuesday, will apply to all businesses in incorporated cities and unincorporated parts of the county and takes effect at the stroke of midnight on Thursday. Commissioners framed the decision, which they approved unanimously, as a way to buy time as health officials work to boost low vaccination rates in the county and hospitals continue to fill up with COVID-19 patients.
"We have to do something because we can't afford to allow hospitals to become [even worse] in terms of their crowding," Commissioner Jim Gibson said.
Employees will be allowed to remove their masks while working alone in their office or another enclosed space but must wear one when entering and exiting those spaces. The mask mandate will remain in place at least through August 17, when county commissioners will evaluate what steps to take next.
The decision to reimpose a mask mandate, even just for employees, represents the most concrete action taken by local officials to respond to climbing case numbers in the county, after Southern Nevada Health District officials on Friday recommended — not required — all vaccinated and unvaccinated individuals wear masks in crowded indoor public spaces. As of Tuesday, Clark County's seven-day average case rate had climbed to 727, a number the county hasn't seen since early February.
Gov. Steve Sisolak, in a statement on Tuesday, lauded Clark County's decision.
"I support the Clark County Commission for using their local authority to issue this mitigation measure amid significant community transmission in Southern Nevada and as we continue our joint effort to increase access and confidence in the COVID-19 vaccines," Sisolak said. "The State remains completely committed to provide every resource and support available to all of our counties as we see a rise in cases among the unvaccinated, driven by the Delta variant."
Though the commission was united in its decision, some commissioners voiced skepticism about whether a narrow mask mandate on employees would be enough to stem the rising tide of cases. Across the border in Los Angeles County, where case numbers are less than half of what is being seen in Clark County, residents are being required to wear masks indoors regardless of vaccination status.
"I don't have a problem with this concept of moving forward today with requiring employees to be masked, but I don't pretend that I think that it's going to have much of an effect ... on transmission of the virus," Commissioner Justin Jones said. "If the headline from this meeting is that we imposed a mandate on employees, then we will have failed."
In an hour-long public comment period before the commission's discussion, dozens of people berated the commission and promoted debunked conspiracy theories about masks, vaccines and the pandemic. Some, however, also shared emotional stories of the toll the last year has taken as they have lost jobs or businesses as a result of the pandemic-related shutdown last year.
Small business owner Ben Cucio pleaded with commissioners not to close businesses again.
"People are not going to make any money and they're not going to make any semblance of a reality having to face another shutdown," Cucio said. "My business survived, but barely."
Commissioners, in response, made clear they have no desire to close businesses.
"I don't think that anybody up here, including the health district, wants to shut down anything because that was hard for everybody," Commission Chair Marilyn Kirkpatrick said. "We're trying to figure out what are some things that we can do short term to slow it down."
While cases are rising in many counties across the state, Clark County has borne the brunt of this recent surge, which experts attribute to its high population density and low vaccination rate as the highly transmissible Delta variant continues to spread. As of Tuesday, only 38 percent of Clark County residents have been fully vaccinated against COVID-19, compared to nearly 50 percent in Carson City, which leads the state in percentage of fully vaccinated residents.
Commissioners also voted on Tuesday to require businesses to post signage letting customers know about the health district's indoor mask recommendation, though Commissioner Ross Miller said the county will have to take further action if people don't start taking the recommendation seriously.
"We don't want to move towards reduction in capacity or face the consequences of other jurisdictions imposing restrictions on Las Vegas and see our economy shut down," Miller said. "The public should have a very clear understanding that if they're not getting vaccinated, if they're not wearing masks — even though it's voluntary now, if they're out in grocery stores and the places that the health district has identified — if the public is not inviting by those voluntary recommendations, this will have consequences."
Beyond the mask mandate, the county commission voted to require large businesses, including casinos, malls and grocery stores, to submit plans to the county's business department by Monday detailing how they plan to protect employees and customers. The decision comes against a backdrop of rising concern among those in the gaming industry that conventions may cancel if they believe not enough is being done to address the spread of cases in the county and as officials in some other states, including those in Los Angeles County, have advised against travel to Nevada.
Nevada Resort Association President Virginia Valentine voiced support for the indoor employee mask mandate during the public comment portion of the Tuesday meeting.
"Whatever you decide today, we ask that you provide written guidance and time to operationalize and communicate the requirements so that we can fully prepare and fully comply," Valentine said.
The Vegas Chamber also voiced support for the mask mandate, with David Dazlich, government affairs director for the chamber, calling masks the "second most effective tool next to vaccinations" in stopping the spread of COVID-19.
"We support a mask mandate to help curb transmission rates until we can up our vaccination rates throughout Clark County and finally relegate COVID-19 to the pages of medical history books next to preventable illnesses like smallpox and polio," Dazlich said.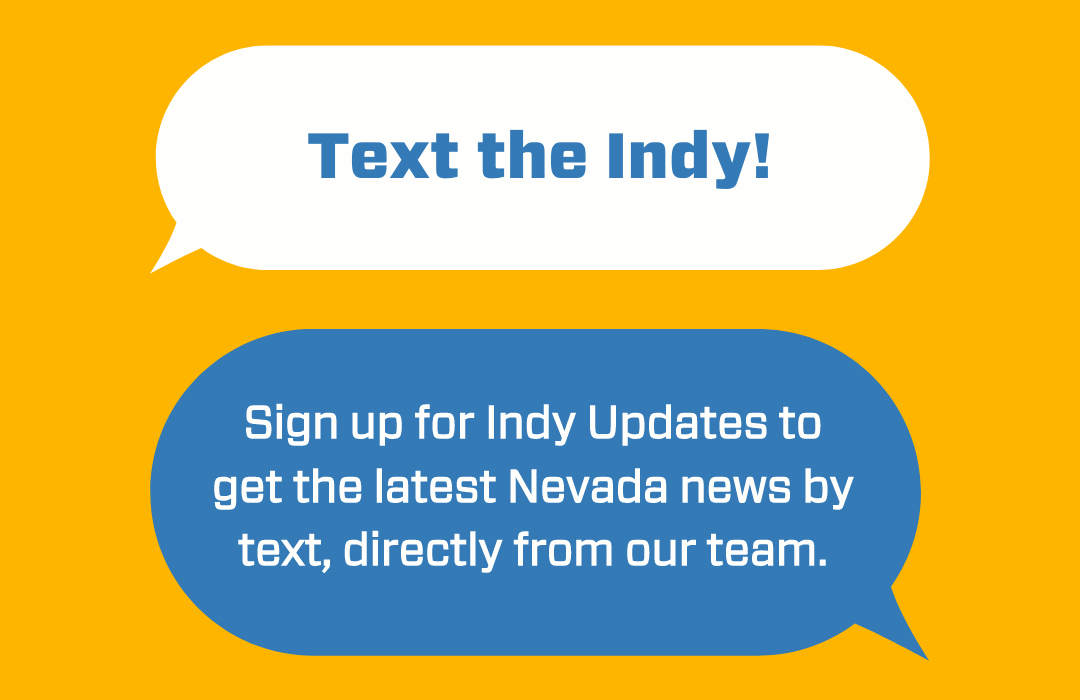 Featured Videos