Clark County lands bill: A done deal?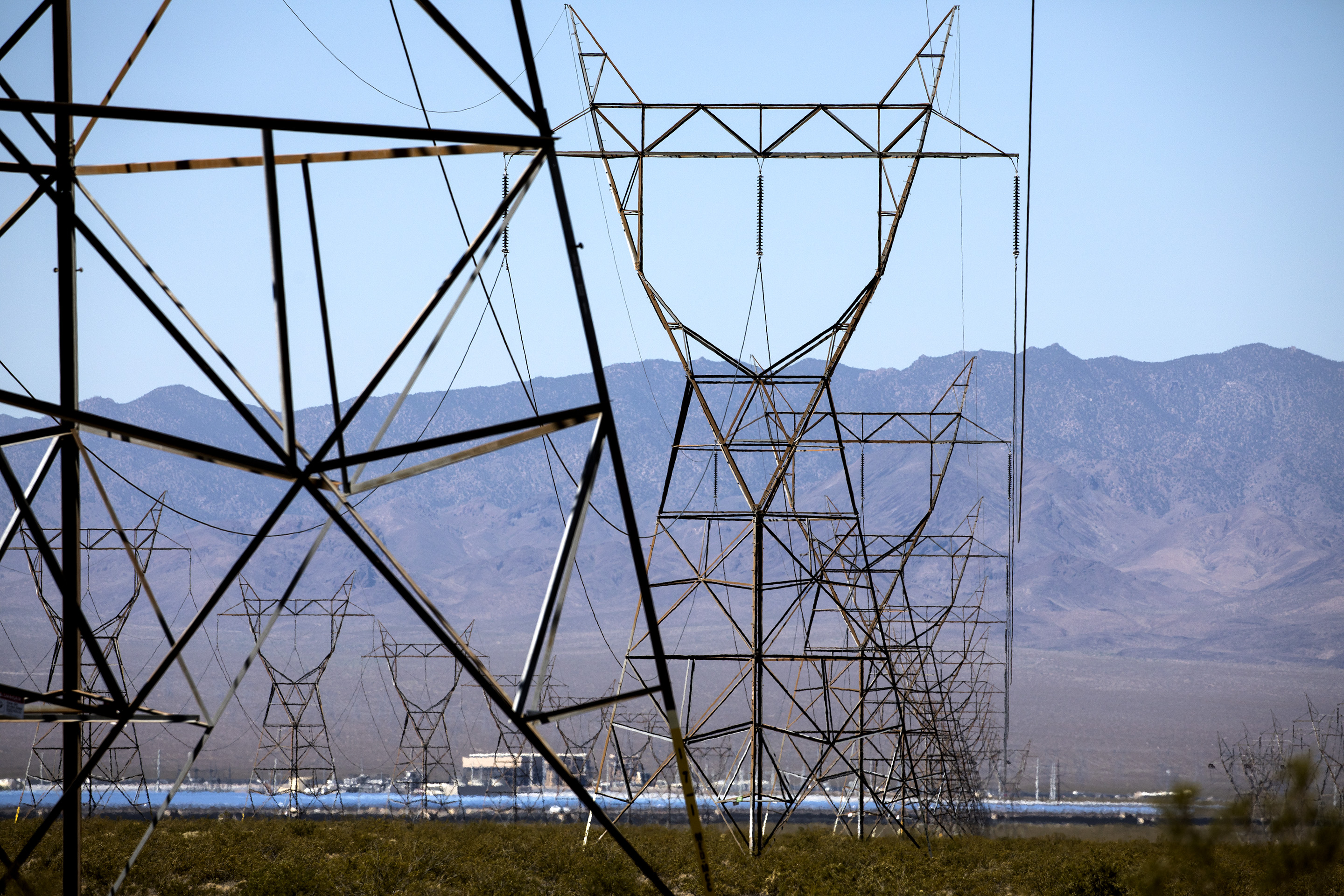 The entire Nevada congressional delegation appears to be behind the Clark County Lands Bill, officially known as the Southern Nevada Economic Development and Conservation Act. Basically, as the title suggests, it has two components. First, and most important to developers, is the economic development — extending said "development" from Henderson south along the eastern side of I-15 to Jean, NV. Second is the conservation part, protecting in perpetuity the federal and state lands surrounding the Las Vegas valley. The latter part is known among Nevada environmentalists as the "greenwashing" of what is really a sprawl bill. And it is this sprawl all the way to Jean that is so troublesome.
It has been often asked where we will get enough water to supply this growth. We are likely officially entering a water emergency situation this summer or fall. The Colorado River flow is down 20 percent from 2000. And it will likely drop even more in the next 5 years. Even the specter of having no hydroelectric generation from Hoover Dam is nearing. Its output is already cut by 25 percent due to Lake Mead shrinking.
Estimates are that it would take eight to 10 years to "infill" all the open land within the Las Vegas valley before this additional sprawl will be "needed." Perhaps, given climate change and increasing drought, we should consider limits to growth in our area. Yes, I know that to chamber of commerce boosters and developers this is heresy, not even to be considered, ever. But who do we listen to, the money men or reality?
Let's say this sprawl is a done deal and can't be stopped. We still can add more green requirements to make that development a model for the Southwest in the future. Here are some ideas:
Adopt a green building code for all business and residential structures in order to create much higher R factor insulation. For example, require 2" x 6" exterior wall studding to allow for more insulation and add more insulating foam under stucco exteriors.
Make it mandatory to have rooftop solar on all buildings.
Require 220-volt outlets in all garages and apartment/condo resident parking spaces for PEV vehicle charging.
Require homes to be built to at least tier 1 LEED standards.
Allow natural gas outlets only for furnaces. All other appliances should be electric. (I can hear the natural gas industry people howling now...)
Or perhaps require the use of in-ground heat pumps instead of gas-fired furnaces.
Require all rooftops, roads and streets to be very light colors to avoid the "heat island" effect found in urban areas worldwide. This increases the "albedo effect" similar to sandy beaches and snowfields — both of which are shrinking.
This list contains only a few of the things that can make the new sprawl even somewhat justifiable. "But what about the cost?" you hear the developers screaming. Well, the "cost" we are all now paying for business-as-usual is evident, and it's time to begin cutting that cost as much as possible. Increased scale in the implementation of Green Building Codes will bring costs down.
Can the politicians who support the bill see beyond their next election cycle and do what is manifestly right — or are they as craven as many believe? We soon will see.
Eric Blumensaadt is a retired high school teacher originally from Erie, Pennsylvania, where he taught, among other subjects, environmental studies for 25 years. He and his wife moved to Southern Nevada in 2004.
IndyFest is proudly sponsored by:
Comment Policy (updated 4/20/2021): Please keep your comments civil. We reserve the right to delete comments or ban users who engage in personal attacks, use an excess of profanity, make verifiably false statements or are otherwise nasty. Comments that contain links must be approved by admin.