Clark County School Board reverses its decision to terminate Jara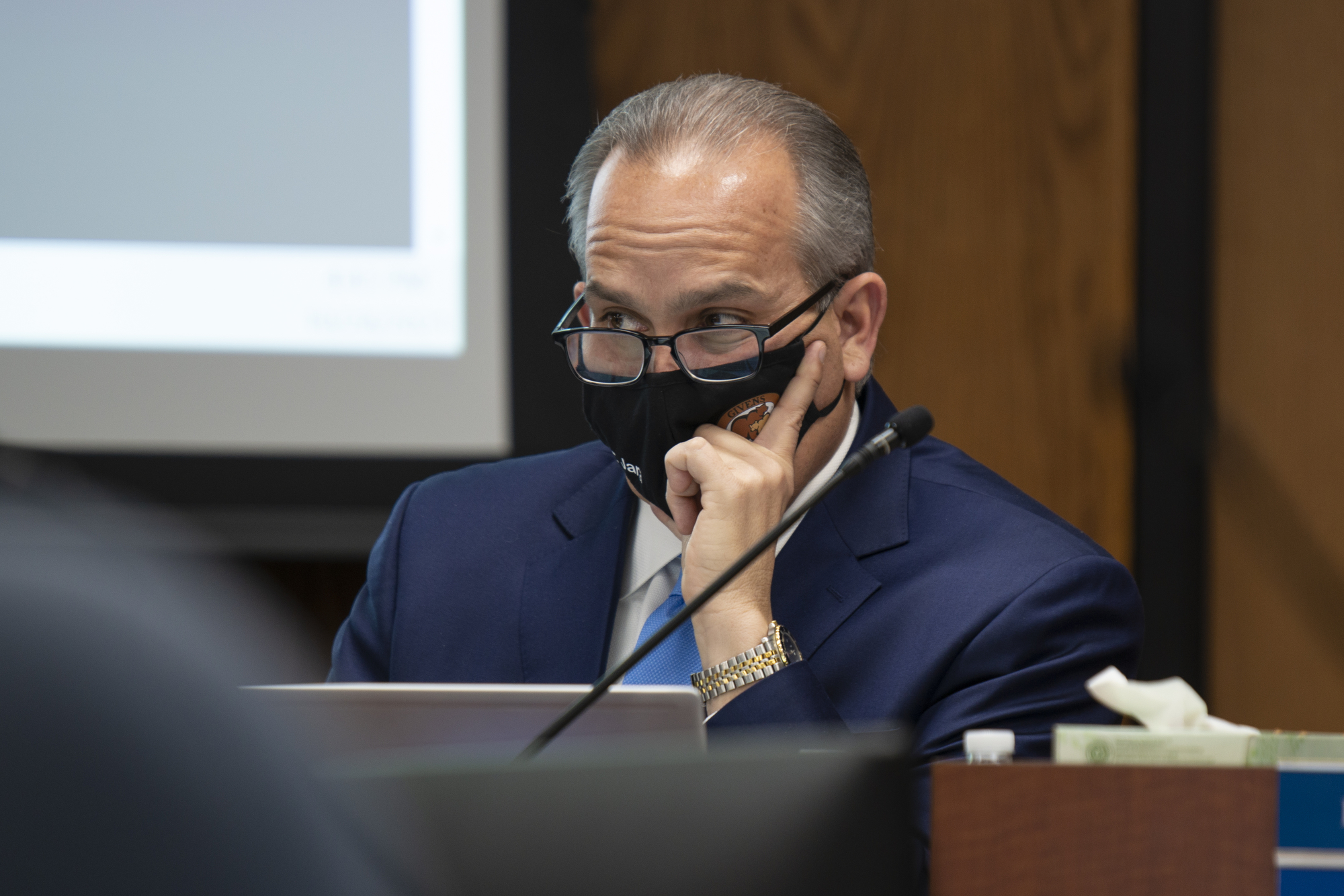 The Clark County School Board of Trustees is giving Superintendent Jesus Jara his job back — if he wants it.
Three weeks after the board terminated Jara's employment contract in a divided vote, trustees undid that action during a marathon meeting that started Thursday evening and spilled into the early morning hours of Friday. Trustee Irene Cepeda once again cast the swing vote, leading to a 4-3 decision to not end Jara's employment as the leader of the Clark County School District.
It's unclear, however, whether Jara intends to stay. After the board's original vote last month to terminate his contract, he agreed to continue serving as superintendent until Dec. 1. Board Counsel Mary-Anne Miller told trustees she spoke recently with Jara's attorney but did not receive an answer.
"I did not get confirmation that he would accept the job," Miller said. "I did not get a denial that he would accept the job."
Jara did not immediately respond early Friday morning to an inquiry from The Nevada Independent about his plans. He did not attend the school board meeting.
The vote reconsidering Jara's termination followed several turbulent weeks in the school district, marked by public feuds between board members, blowback over Jara's decision to give his executive cabinet pay raises and a demand letter from his attorney requesting a payout totaling $2.6 million to avoid litigation.
Ultimately, Cepeda along with Trustees Lola Brooks, Evelyn Garcia Morales and Katie Williams cast votes rescinding his prior termination. Trustees Linda Cavazos, Danielle Ford and Lisa Guzman opposed the motion.
Cepeda's vote was a reversal of her Oct. 28 move to terminate the superintendent; she had requested the reconsideration vote because of what she described as concerns regarding an Open Meeting Law violation and "unethical communications" that occurred preceding the original vote.
Ford and Cavazos pressed for more information about the alleged Open Meeting Law violation, and Miller confirmed that she had no knowledge of a new pending complaint from the attorney general's office.
Ford continued the topic, saying she filed a separate Open Meeting Law complaint with the attorney general on June 29. Her complaint alleged an Open Meeting Law violation had occurred around the time the board extended Jara's employment contract in May.
"I would like to implore the public to maybe give (Attorney General) Aaron Ford a call and say, 'Yo can you speed Trustee Ford's Open Meeting Law complaint along because we need answers?'" she said.
Ford also shed more light on her motivation to terminate Jara, saying the district's former chief negotiator, Fikisha Miller, came to the board "basically asking for help" regarding hostile workplace accusations involving the superintendent. During the Oct. 28 meeting, the board terminated Jara for convenience, meaning they did not have to cite a particular reason for doing so, leading to much speculation and transparency concerns.
Jara has accused Ford, Cavazos and Guzman of creating a hostile work environment, and in an interview with The Nevada Independent earlier this week, accused some board members of "micromanaging" tendencies that interfered with district operations.
Before the revote early Friday morning, the board heard hours of public comment, much of which was opposed to undoing Jara's termination.
"His termination was the literal only ray of sunshine in this dumpster fire of a school year for all of us as staff, and I am so disappointed in all of you that voted to reconsider this," said Nicole Hess, a kindergarten teacher. "I'm embarrassed for you. I'm ashamed for you. And I'm so disappointed that you don't know that your job is to listen to your constituents."
Cepeda expressed irritation with the entire situation and lamented the lack of time spent examining student-centric data despite requests from some board members.
"It is so frustrating to be on this Titanic," she said.
The reconsideration vote wasn't the only contentious item on the agenda. In a separate split vote, trustees authorized moving forward with selecting an outside expert to "conduct an investigation into allegations of a hostile work environment at the executive and administrative levels."
The motion inflamed tensions among board members and followed public comments that were overwhelmingly against it. Cepeda, Garcia Morales, Brooks and Williams voted in favor of it, while fellow board members Cavazos, Guzman and Ford cast the opposing votes.
Its slim approval allows Cepeda and Garcia Morales to work with the district's purchasing department to select an outside firm to conduct the investigation for a cost not exceeding $100,000. The motion also stated that staff must comply with the investigation and that the information gathered would remain under embargo until the release of a final report.
The motion excludes Guzman, Cavazos and Ford — who were named in Jara's demand letter that alleged a hostile work environment — from being involved in the logistics, such as the selection of the firm. That did not sit well with the trio.
Guzman said it would do nothing more than "provide further division within this board."
Ford, meanwhile, suggested the investigation may be a ploy for certain trustees to step down, similar to another investigation occuring in the Nevada System of Higher Education. She vowed not to step down.
"I am happy to be held accountable for my actions, but I'm absolutely not going to allow myself to be a martyr," Ford said. "And I'm not going to allow myself to be distracted by this when we have more important work of the district going on right now."
Despite the pushback, Garcia Morales, who made the original motion, defended the move, saying it wasn't anything personal against other trustees.
"We've been told time and time again that, as a board, we could be functioning better with respect to communication and trust," she said. "I don't know what else I can say other than I apologize if you feel that this is directed at you."
The meeting wasn't entirely defined by division, though. Trustees unanimously adopted an anti-racism policy, which has been many months in the making.
Akiko Cooks and Jshauntae Marshall — two mothers whose sons were the target of a racist Instagram post that threatened a school shooting in 2019 — formed an organization called No Racism In Schools #1865 and spearheaded the effort to bring such a policy to the school district. The anti-racism policy also aligns with Assembly Bill 37, which passed through the Legislature and was signed by Gov. Steve Sisolak last year. It requires racial incidents to be handled in a manner consistent with an existing anti-bullying law.
The board also postponed a separate discussion about an interim superintendent with the following caveat: If Jara decides to leave the district, he should submit to the board for consideration three or four names of people who could serve as an interim superintendent. The board would make a decision at a future meeting.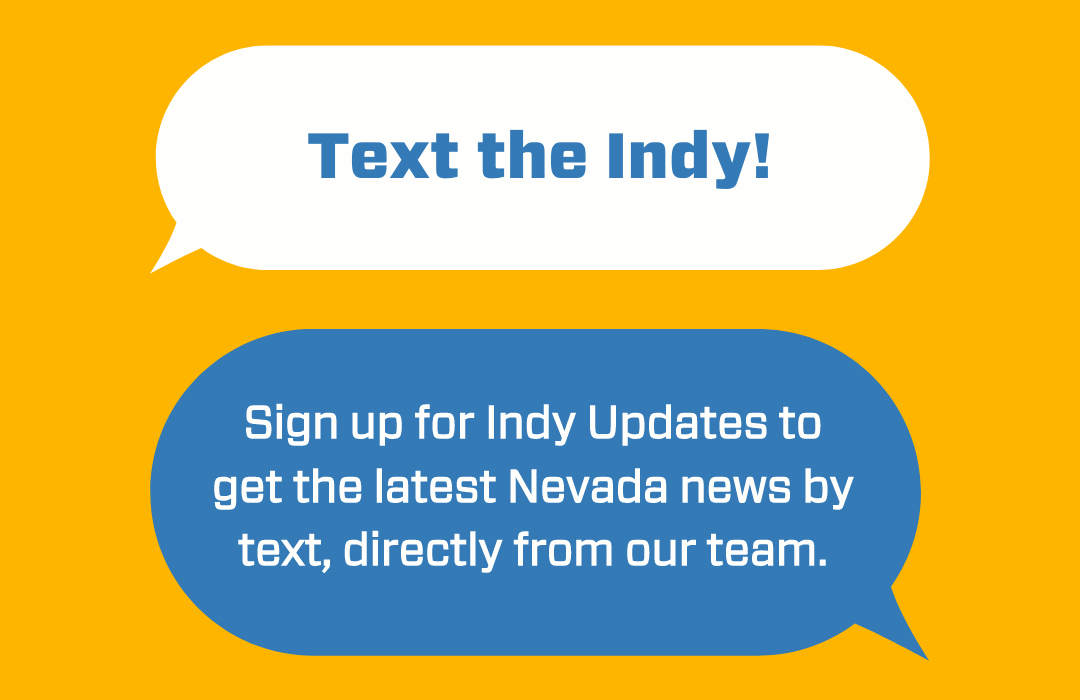 Featured Videos