Coalition seeks 2024 ballot measure to put abortion protections in Nevada Constitution
While an effort to get protections in the constitution is partway through its legislative journey, a referendum could put them on the ballot two years sooner.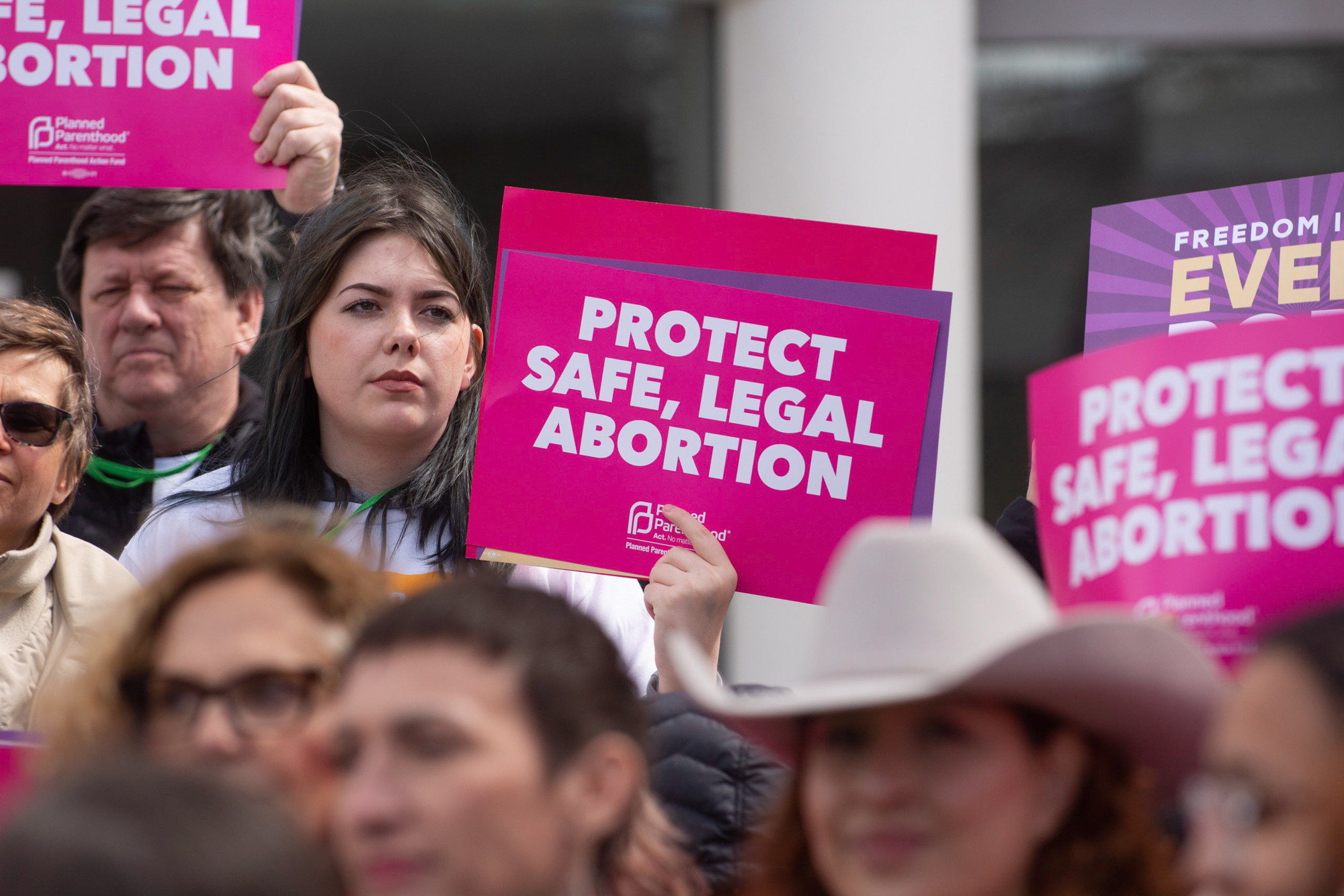 Nevadans for Reproductive Freedom, a political action committee formed earlier this month, announced Thursday that it has filed a petition to place a question on the 2024 ballot to protect reproductive rights, including access to abortion services, in the state constitution.
The push by the group — which includes Planned Parenthood Votes Nevada, NARAL Pro-Choice Nevada and the American Civil Liberties Union of Nevada as founding members — seeks to strengthen protections for reproductive care in the wake of the U.S. Supreme Court's decision last year to overturn Roe v. Wade and federal protections for abortion access.
Though abortion in Nevada is legal through 24 weeks of pregnancy and after 24 weeks if the health of the patient is in danger — and that law can only be overturned by a majority vote of the people — putting those protections in the state constitution would make them more difficult to overturn by requiring that they be voted down twice. In 1990, 63 percent of Nevada voters affirmed the existing protections in state law.
If the proposed constitutional amendment sought by Nevadans for Reproductive Freedom qualifies for the ballot next year, it would need to pass in two consecutive general elections to be added to the state constitution.
Abortion has also proven to be a motivating issue for Democratic voters, contributing to stronger-than-expected performances for some Democratic candidates in last year's elections, according to an analysis of voter data conducted by independent research group KFF.
In Nevada, Sen. Catherine Cortez Masto (D-NV) prevailed in her re-election bid over Republican Adam Laxalt, with a campaign that focused heavily on abortion rights. Meanwhile, efforts to pass anti-abortion measures failed in several red states last year, including Kansas and Kentucky. If Nevadans for Reproductive Freedom qualifies its petition for the ballot, it could help drive Democratic turnout in the next two general elections, if similar patterns from last year's elections continue.
Nevadans for Reproductive Freedom's filing of a petition for the 2024 ballot also accelerates an in-state push to strengthen legal protections for abortion and other reproductive care. During the legislative session earlier this year, lawmakers approved SJR7, a proposed constitutional amendment that would similarly guarantee "a fundamental right to reproductive freedom."
If approved by lawmakers again in the 2025 session, the measure sponsored by Senate Majority Leader Nicole Cannizzaro (D-Las Vegas) would appear on the 2026 general election ballot — a likely scenario, given that Democrats are expected to retain control of both chambers of the Legislature. In a statement to The Nevada Independent, Cannizzaro said she was fully in support of the coalition's efforts to put their measure on the ballot in 2024.
"This is an important ballot measure that gives Nevadans the right to control their bodies — not out of touch politicians," Cannizzaro said.
The reproductive rights group's petition shares the same language as SJR7, seeking to declare in the state constitution that "every individual has a fundamental right to reproductive freedom, which entails the right to make and effectuate decisions about all matters relating to pregnancy, including, without limitation, prenatal care, childbirth, postpartum care, birth control, vasectomy, tubal ligation, abortion, abortion care, management of a miscarriage and infertility care."
"The fallout of the Supreme Court's overturning of Roe v. Wade has shown us that we have already suffered one year too long without the guaranteed right to reproductive freedom, and we simply cannot afford to stand by and allow any further encroachment on the fundamental right of Nevadans to determine their own reproductive lives and care," Lindsey Harmon, executive director for Planned Parenthood Votes Nevada, said in a statement.
In an interview Thursday afternoon, Harmon described the proposed constitutional amendment as "more expansive than statutory protections" currently in place, and noted the similar efforts to pass abortion protections elsewhere in the country.
"I think that we are really excited and honored to play such an important role in the national landscape in advancing the conversation forward, particularly in a state that is a battleground state," Harmon said.
She also described the coalition's decision to file the petition while SJR7 still moves through the legislative process as "covering all of our bases and really making sure that we do everything we can to protect access in the state." And Harmon emphasized that she believes voters are motivated by having the proposal on the ballot sooner.
"I think voters want to talk about this. We have heard from our constituents and our member base that they want this to go to the ballot as soon as possible. They want to take a vote on it. So that's primarily our motivating factor," Harmon said.
Read the petition here:
Update: Sept. 14, 2023 at 5:00 p.m. — This article was updated to include additional comments from Lindsey Harmon.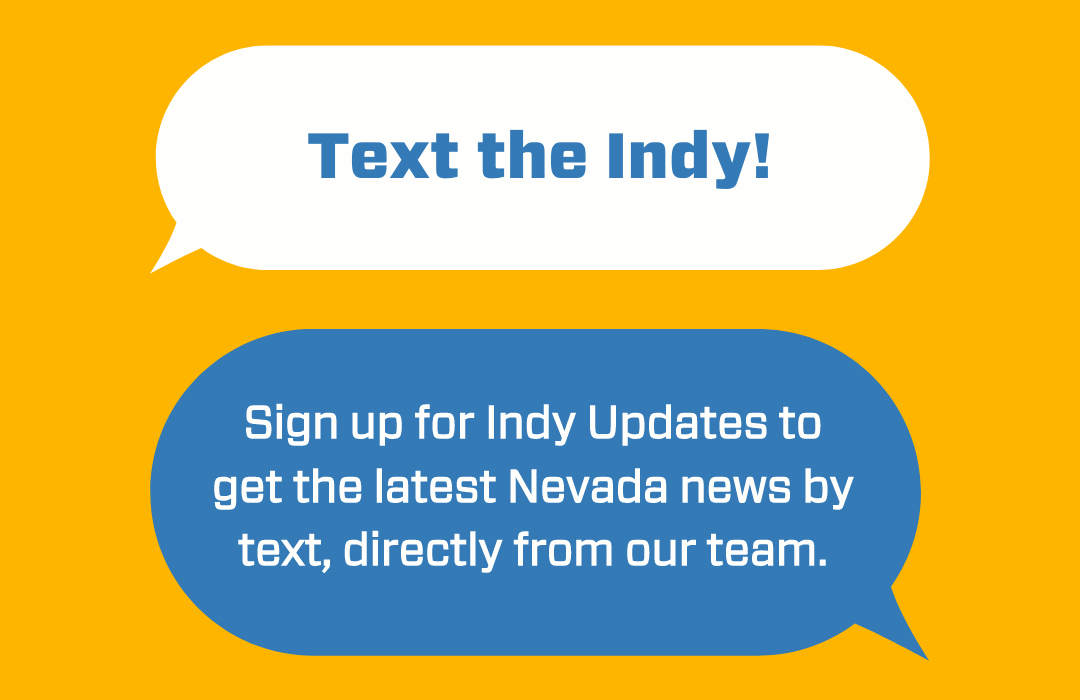 Featured Videos