Competitive sports betting market leads operators to find new messaging channels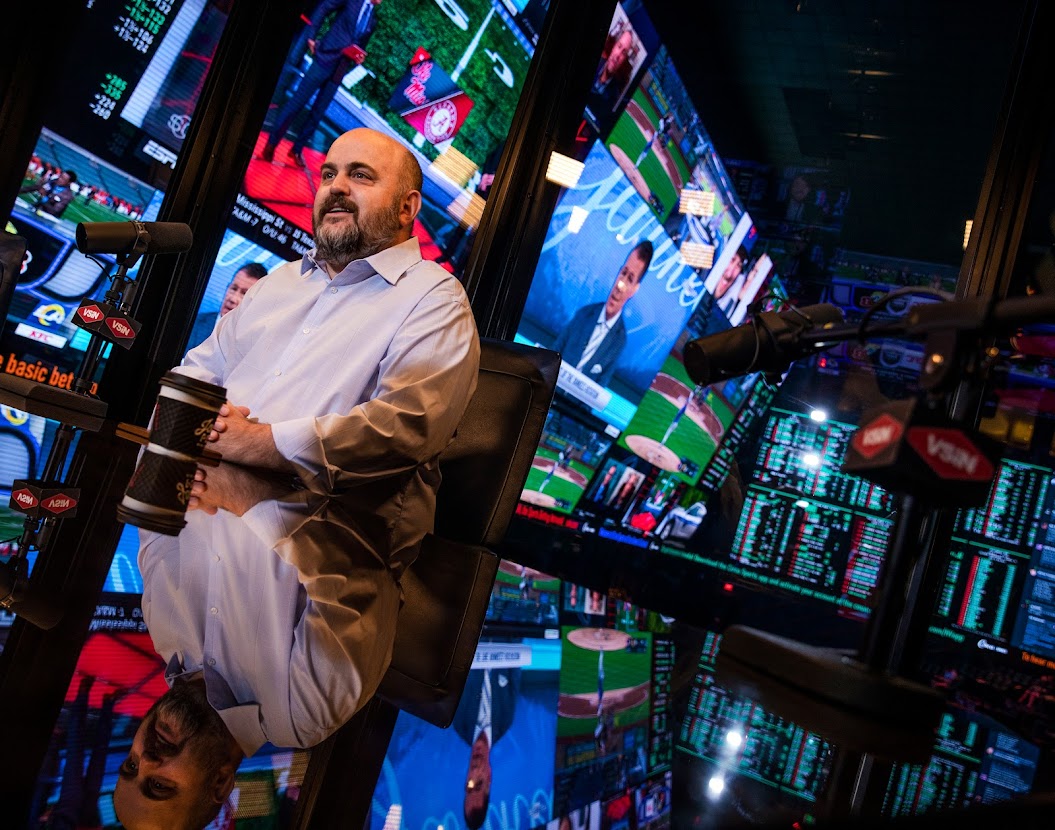 On the Friday before the NFL's third weekend slate of games, veteran sportscaster Trey Wingo offered his analysis on the matchups and the point spreads.
Wingo gave the Kansas City Chiefs — the defending AFC champion — the nod in their game against the Los Angeles Chargers. He surmised that the Chiefs, who opened as a 6.5-point favorite and had won 12 of the last 13 games against the Chargers, were a lock for bettors despite their first loss of the season the prior week.
"Do you really think he's going to drop two in a row?" Wingo asked, referring to the Chiefs' superstar quarterback, Patrick Mahomes.
Turns out, he was wrong. The Chargers won the game, 30-24.
Wingo's humorous comments and irreverent style made him a fan favorite at ESPN, where he spent more than two decades covering a variety of sports but was most closely associated with the network's NFL programming.
His NFL analysis is now broadcast on various channels controlled by Las Vegas-based Caesars Sportsbook, the sports betting arm of casino giant Caesars Entertainment.
Wingo, who was named Caesars Sportsbook's chief trend officer and brand ambassador in August, produces his weekly "Trey's Trends" broadcast for the company's social media platforms on Facebook, Twitter, YouTube and other sites.
In September, Caesars brought aboard another longtime ESPN broadcaster, Kenny Mayne, as a content contributor and brand ambassador, who will also produce content for the company's social media channels.
"At the end of the day, it's all about building our social following and brand awareness," said Sharon Otterman, chief marketing officer for Caesars Sportsbook. "Trey is taking our sports betting information and putting it out there in an entertaining way. He's helping our customers and our potential customers learn in an engaging way."
The moves made by Caesars highlight a broader shift: The growing sports betting universe has increased the competition, forcing operators to zero in on attracting new customers. Sports betting is legal in 28 states and Washington, D.C., and many markets have more than a dozen wagering providers. So operators have stepped up their messaging game, leaning on programming, sometimes featuring well-known analysts or personalities, to hook sports enthusiasts and potential bettors.
Eilers & Krejcik gaming analyst Chris Grove, who follows the sports betting sector, said it's historically challenging for betting companies to produce their own media.
"This's not to say operators won't try, and that's not to say that some operators won't find success with media," Grove said. "But it's a very different business than running a sportsbook, and the economics of it change when you bring it in house."
Brian Musburger, CEO and founder of Vegas Sports Information Network (VSiN), chuckles somewhat at how sports betting operators are pushing their own digital channels in a way to communicate with customers.
He launched VSiN in Las Vegas in 2017, operating out of a studio next to the South Point Casino sportsbook, a year before the U.S. Supreme Court struck down a federal law prohibiting sports betting outside of Nevada. The network has long been considered a "CNBC-type network" that serves as a resource for the sports betting community and sports fans interested in the activity.
In March, sports betting operator DraftKings acquired VSiN for an undisclosed price. Musburger said the sports betting operator has taken a "hands-off approach" to VSiN. The network now produces 21 hours of original programming a day.
Prior to the acquisition, VSiN opened a second studio at Circa Casino Resort, overlooking the downtown property's massive race and sportsbook.
Musburger said sports betting companies are creating their own channels primarily for self-promotion.
"There's some great entertainers that can drive brand awareness and that's wonderful," Musburger said. "Those deals make sense."
Musburger said VSiN and advertising channels "are two different business models."
The airwaves are becoming flooded with traditional advertising messages from the major sports betting providers. Caesars Sportsbook ads feature comedian J.B. Smoove as Caesar.
Chris Holdren, co-president of Caesars Digital, which oversees Caesars Sportsbook, said the advertising messages and company-controlled media channels are needed to help set the operation apart from the crowded universe. He equated it to traditional casino advertising.
"Every casino you walk into on the Strip or downtown has the exact same slot machines and same table games," Holdren said. "But then we differentiate what our offering is by the experience we build around that. So this is a way we're differentiating what our sportsbooks stand for to the consumer. And part of that is who you have on your team, who's providing the insights and representing you."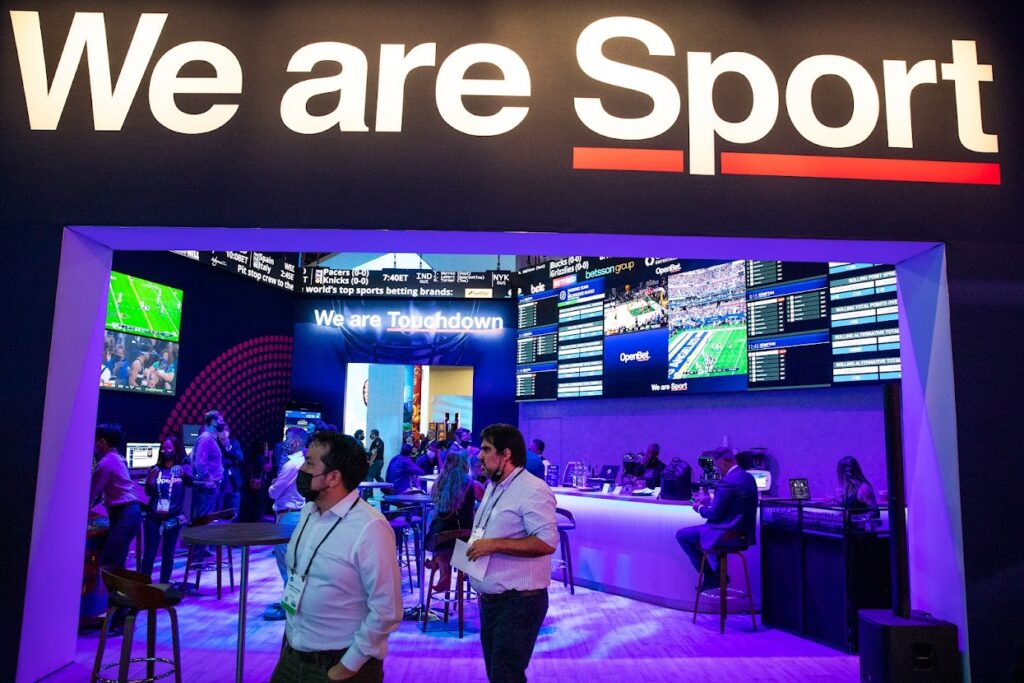 Spending money to find customers
In some ways, Caesars was late to the game.
The company announced the renaming of its sports betting division in early August, three months after acquiring sports betting giant William Hill for nearly $4 billion. The transaction gave Caesars full ownership of the United Kingdom-based operator's U.S. operations.
Caesars CEO Tom Reeg said in August the company would spend $1 billion over the next year and a half on customer acquisition, including advertising and promotion by the former ESPN anchors.
The company has made other marketing moves as well, signing a 20-year naming rights deal to brand the Superdome sports venue in New Orleans as the Caesars Superdome. The company took over ownership of the sportsbook at the Capital One Arena in Washington, D.C., through the William Hill deal and is building a sportsbook at Chase Field in Phoenix. Caesars will also place its logo on jerseys worn by the NHL Washington Capitals next season.
Media partnerships are also in the mix. Caesars agreed last month to provide sports betting content to NOLA.com, a website that publishes The Advocate and Times-Picayune, Louisiana's largest newspapers.
"We are very specific about who we partner with to make sure that it's not just a logo on a building or a logo on a jersey, but it really has a lot more meaning," Otterman said. "Those are really extensive partnerships in markets that made sense to us because of the consumer engagement opportunities."
Caesars is not alone. In May, FanDuel became the official odds provider of the Associated Press. Caesars and DraftKings have similar arrangements with ESPN.
But are the advertising and marketing dollars working?
Wells Fargo gaming analyst Daniel Politzer evaluated the app data for five companies – DraftKings, FanDuel, BetMGM, Caesars and Penn National Gaming's Barstool app. He said downloads skyrocketed from August to September, up by more than 300 percent,, with BetMGM and Caesars seeing the largest upward trends.
"While we were not surprised by the sequential uptick in app usage given the start of football season, we note that the sequential uptick in time spent on app has been more pronounced this year for most platforms," Politzer wrote in a research note.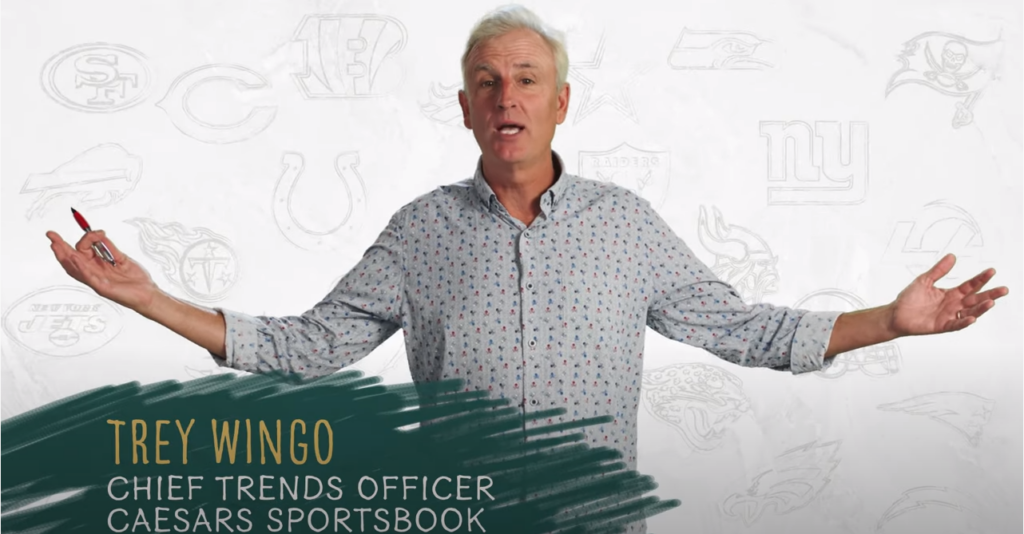 It's good to be the king
BetMGM, the sports betting operation for MGM Resorts International, has been using Oscar-winning actor Jamie Foxx as the "King of Sportsbooks" for more than a year in its paid advertising campaign.
During the opening weekend of the NFL season, DraftKings featured ads headlined by actor Martin Lawrence. Wynn Resorts' WynnBet aired a commercial directed by Oscar nominee Ben Affleck, who also starred in the spot with basketball superstar Shaquille O'Neal. FanDuel produced ads starring golfer Jordan Spieth.
The New York Times reported that gaming companies spent $7.4 million on advertisements for the first Thursday, Sunday and Monday prime-time games of the season – 9 percent more than a year ago, according to estimates from EDO, a TV ad measurement platform.
DraftKings and FanDuel, which along with Caesars are the official sports betting partners of the NFL, are given certain promotional rights during the national broadcasts.
Regional casino operator Bally's Corp. is in the process of launching Bally Bet, the company's sports betting spin-off. The product is currently available in two states, Colorado and Iowa; however, a naming rights deal last year with Sinclair Broadcast Group is bringing the Bally's brand to 21 regional sports betting networks across the U.S., even in states where sports betting isn't yet legal, such as California, Texas and Florida.
But the messages could fall on deaf ears in some states where the companies don't operate.
For example, neither DraftKings nor FanDuel are licensed in Las Vegas. DraftKings is in the process of acquiring Golden Nugget Online Gaming for $1.56 billion, a move that could lead to the company operating the sportsbooks at the Golden Nugget casinos in Las Vegas and Laughlin. Boyd Gaming, meanwhile, has a 5 percent ownership stake in FanDuel, which operates sportsbooks for the company's regional casinos outside of Nevada.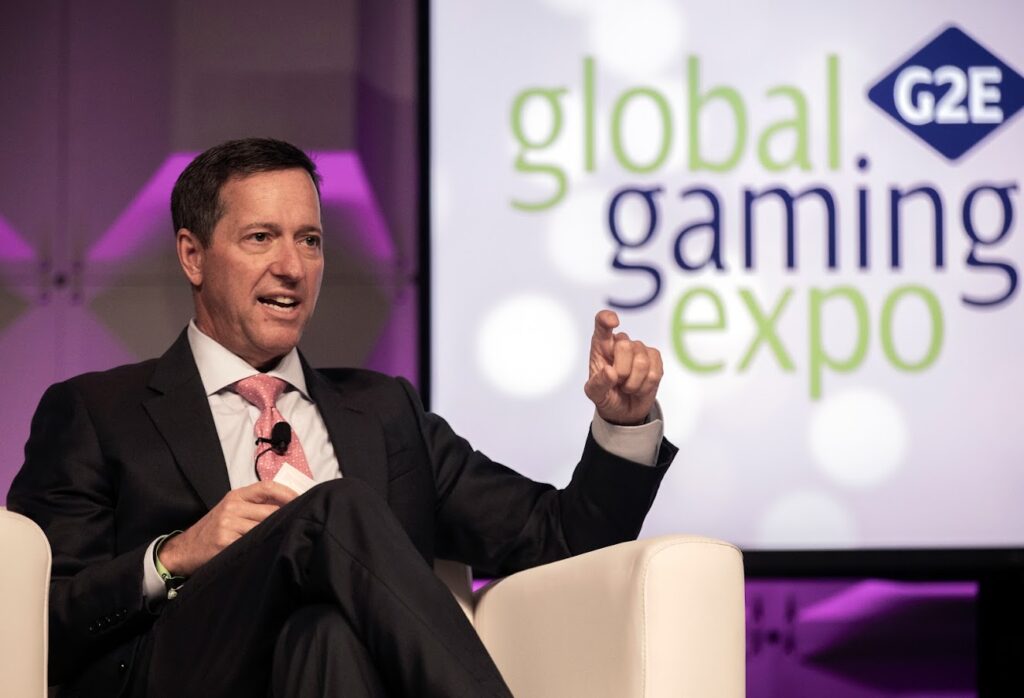 How much is too much?
At last week's Global Gaming Expo in Las Vegas, red flags were raised about the large amount of sports betting ads appearing on U.S. television. The NFL is not the only advertising vehicle for sports betting. Operators are placing ads on networks broadcasting the current Major League Baseball playoffs.
Concerns were raised about attracting regulatory overview that could lead to limits on the amount of advertising, advertising bans and a potential slowdown to sports betting industry expansion.
American Gaming Association CEO Bill Miller, in his opening remarks at the tradeshow's outset, said many European countries are putting the brakes on sports betting advertising. For instance, Italy banned sports betting ads completely. Spain banned sponsorships between teams and sports betting companies and limits advertising to early morning hours. Miller said two-thirds of adults in the United Kingdom support a total advertising ban on sports betting.
"We've seen what happens when it goes wrong," Miller said. "Scrutiny from state regulators and the media is increasing around advertising saturation and aggressive promotions. And we have to get this right. When you get the attention of politicians, it's typically a bad thing."
He suggested partners in sports — including the leagues, teams and media companies — need to be a part of the solution.
"The gaming industry can't and shouldn't be doing this alone," Miller said.
Arizona Cardinals owner Michael Bidwill agreed. Even with the NFL team expected to launch a retail sportsbook at its State Farm Stadium next year in partnership with BetMGM and the Gila River Indian Gaming community, he expressed a growing discomfort with the increasing number of sports betting ads during games.
"It's overwhelming, especially in a place like Washington, D.C., where I have lots of friends," Bidwell said. "All they're hearing about is sports betting, and that can backfire on you. We all know that in an instant, things can flip."
In 2015, FanDuel and DraftKings spent millions of dollars advertising daily fantasy sports in an effort to gain customers. But it backfired when gaming regulators began questioning the activity and then deemed daily fantasy sports as sports betting. When the operators were required to be licensed, they all withdrew from the state.
Joe Asher, president of sports betting for International Game Technology, said he is also concerned fans are getting inundated with sports betting ads.
"I'm worried about the regulatory backlash," Asher told The Nevada Independent. "There are just too many commercials and it's a real problem."
Unbiased information
Musburger said VSiN's role in the sports betting world has become increasingly important "as a credible source of information for people who are putting their money at risk on the games."
He said the need for what VSiN offers existed long before legal sports betting began its rapid expansion.
"When we would look around, it was hard to find good data that you could trust," Musburger said. "And a lot of it was coming from offshore sites where the unregulated markets always made me uneasy."
That reason is why Grove and a group of partners created Props.com. He said the site was designed for sports bettors who are seeking news, trends and analysis. Props.com will incorporate information from multiple operators.
"Independence is a hurdle that sportsbook operators face when running their own media," Grove said. "How will consumers perceive that content? Will they trust it? Will it seem credible? There are certainly some topics, some content, some resources that can only come from third-party sources."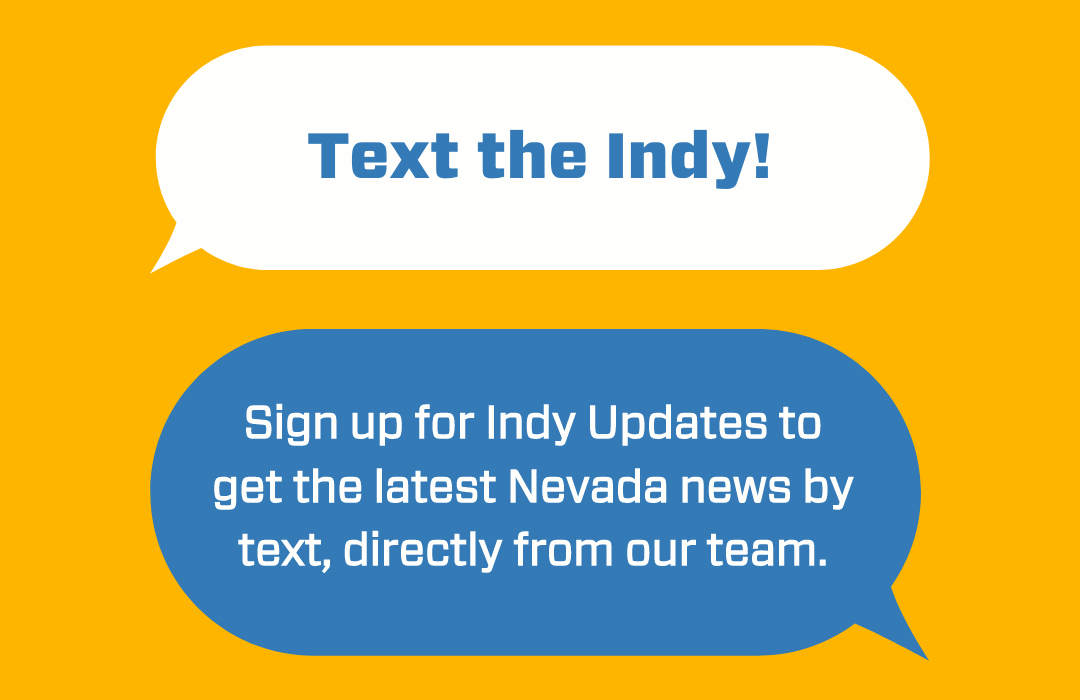 Featured Videos
Comment Policy (updated 4/20/2021): Please keep your comments civil. We reserve the right to delete comments or ban users who engage in personal attacks, use an excess of profanity, make verifiably false statements or are otherwise nasty. Comments that contain links must be approved by admin.