U.S. Supreme Court strikes down federal law that banned sports betting outside of Nevada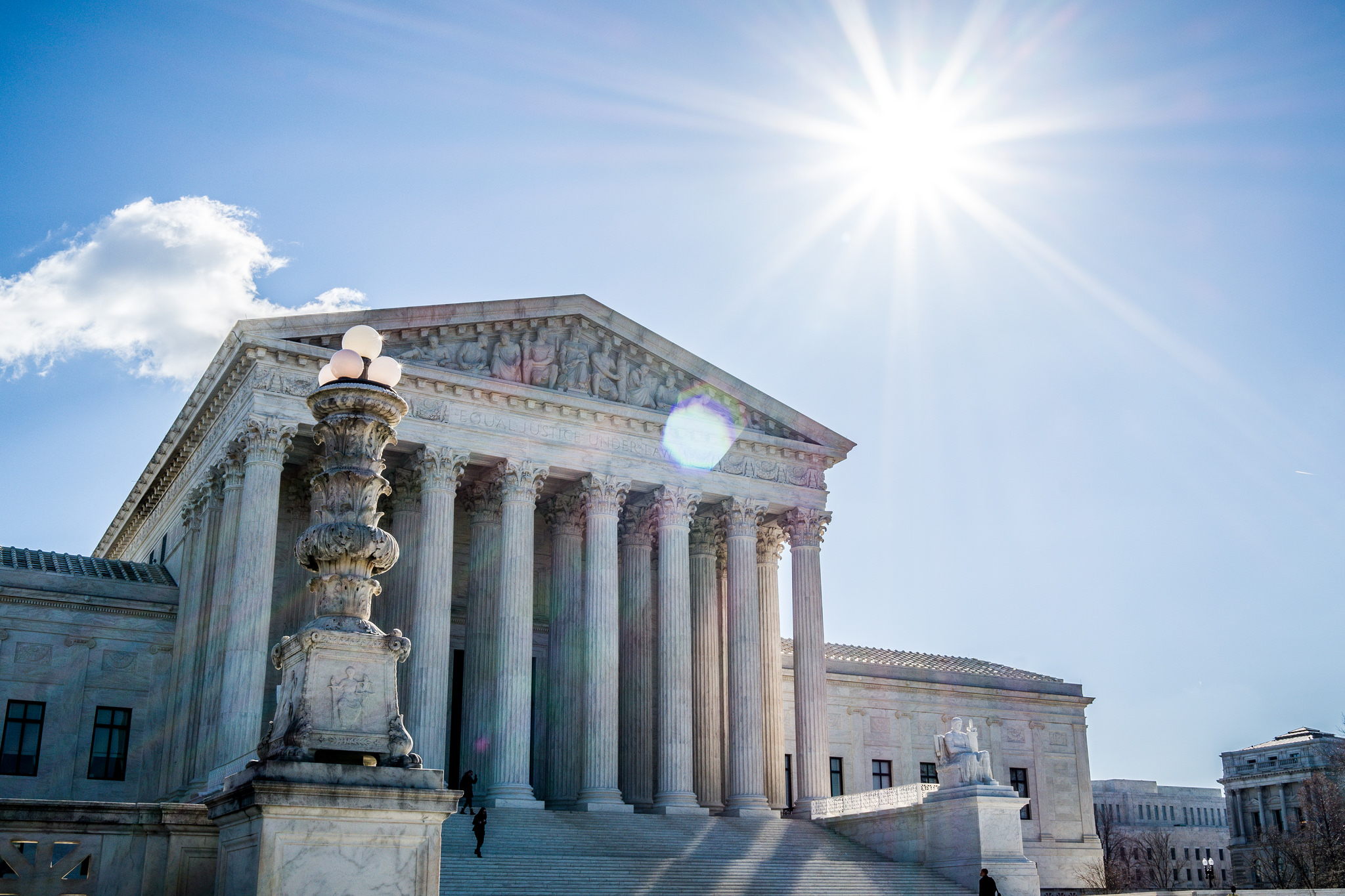 The U.S. Supreme Court has struck down a federal law prohibiting sports betting outside of Nevada, opening up the practice to any other states that choose to allow it.
The court, in a 6-3 decision released Monday, held that the Professional and Amateur Sports Protection Act (PASPA), which banned single-game sports wagering outside of the Silver State, violated the anti-commandeering doctrine, which bars the federal government from coercing states into carrying out certain duties. New Jersey, which twice passed laws to legalize sports betting in the state, challenged the constitutionality of the law on the grounds that the law impinged on states' rights.
"Congress can regulate sports gambling directly, but if it elects not to do so, each State is free to act on its own. Our job is to interpret the law Congress has enacted and decide whether it is consistent with the Constitution. PASPA is not," Supreme Court Justice Samuel Alito wrote in his opinion.
The research firm Eilers & Krejcik Gaming previously estimated that as many as 32 states could legalize sports betting within the first five years if the court struck down PASPA.
The American Gaming Association, which counts almost all of Nevada's top gaming companies among its members, supported the New Jersey's challenge of the federal law, forming an advocacy group to support legalization and filing an amicus brief in September asking the court to overturn PASPA. The association said in the brief that federal law has resulted in Americans illegally betting $150 billion per year on U.S. sporting events.
Geoff Freeman, the association's president and CEO, called the court's decision a "victory for millions of Americans who seek to bet on sports in a safe and regulated manner" in a statement Monday morning. Freeman said that the association is prepared to work with a host of stakeholders, including states, tribes, sports leagues and law enforcement, to craft a new regulatory environment to "engage fans and boost local economies."
"Today's ruling makes it possible for states and sovereign tribal nations to give Americans what they want: an open, transparent, and responsible market for sports betting," Freeman said. "Through smart, efficient regulation this new market will protect consumers, preserve the integrity of the games we love, empower law enforcement to fight illegal gambling, and generate new revenue for states, sporting bodies, broadcasters and many others."
The association has previously argued that PASPA has only moved illegal sports betting "into the shadows" and that legalizing sports betting will curb the illegal industry without harming Nevada's $4.5 billion a year industry. Industry observers have noted that sportsbook operators in Nevada may even choose to expand to other states that choose to legalize sports betting.
Joe Asher, CEO of sportsbook operator William Hill US, said in a statement Monday that the company takes "great satisfaction" in the court's decision and would prepare to open for business at Monmouth Park, the New Jersey racetrack that had pushed for legalized sports betting, as soon as possible.
"Just as we have with our 100+ locations in Nevada, we look forward to working to make legal and regulated sports betting a big winner for consumers, state governments and all interested parties across the country," Asher said. "If we do this the right way, the only losers will be the illegal bookies that have been operating a massive black market."
MGM Resorts applauded the court's decision, saying in a statement that the company looks forward to working with legislators and policy makers through the regulatory process.
"Having spent decades building trust with regulators, successfully operating sports books in Nevada, and hosting the world's leading sporting events, MGM Resorts International is extremely well positioned for a post-PASPA environment," the company said.
Caesars Entertainment President and CEO Mark Frissora said in a statement that the company expects to be able to provide "safe, exciting" sports betting opportunities to consumers across the country in the future and that Caesars would announce its specific plans once regulations evolve out of the court's decision.
"The Supreme Court's landmark PASPA ruling creates a golden opportunity to end illegal sports wagering once and for all by creating a well-regulated alternative that sports fans can trust," Frissora said.
Boyd Gaming President and CEO Keith Smith, in a statement, said that the company views the court's decision as a growth opportunity and that they are now in an "excellent position" to be a leader in the growth of the sports betting industry nationwide.
"Whether we ultimately offer sports betting in specific states will depend on the rules and tax rates set forth by each state," Smith said. "It is still too early to say which specific opportunities we will pursue, but we are monitoring the situation very closely, and are prepared to act quickly as individual states move forward with legislation."
The Gaming Control Board, Nevada's casino regulatory agency, said in a statement that the board supports the court's decision and looks forward to serving as a resource and sharing Nevada's model with other jurisdictions as they develop their own regulatory structures.
Overall, industry analysts and financial experts say that the court's decision is good for the industry.
Gaming industry analyst Chris Grove said that he believes the Las Vegas sports betting industry has more reasons to be pleased with Monday's decision than displeased.
"I think that this is at worst a draw and at best a win for Nevada's sports betting industry," Grove said. "It's easy to think along the lines of, if sports betting is everywhere why would people come to Las Vegas to do it? But historically that's not how the increased ubiquity of gambling has played out in the U.S."
Grove noted that the boom of regional poker in the early 2000s coincided with the height of popularity of poker in Las Vegas, and said there may be something to a person being able to try out a product in their local casino before "coming to the big state to try their luck in Las Vegas." He also said the ruling provides an opportunity for a mix of Nevada companies, from William Hill US and gaming product developer Scientific Games to casino companies, such as MGM Resorts and Caesars Entertainment, to expand their footprints.
Stocks for Penn National Gaming, Golden Entertainment and Pinnacle Entertainment, among other companies, were up Monday morning after the court's decision was released. Wynn Resorts and Las Vegas Sands didn't see the same boosts from the announcement because of the lower mix of revenue tied to U.S. sportsbooks, according to Seeking Alpha.
Moody's gaming analyst Peggy Holloway said in a statement that, although the decision is positive for the industry, any financial impact will take awhile to materialize because it is now up to the states to decide on a case by case basis whether to legalize sports betting. She said that gaming operators in states such as New Jersey and Pennsylvania that have already approved sports betting in anticipation of the court striking down PASPA will benefit first.
David Schwartz, director of UNLV's Center for Gaming Research, said that as long as other forms of gaming continue to grow, the court's decision isn't going to be "catastrophic" for the gaming industry here. Schwartz said that he expects states, lead by New Jersey, to move "pretty quickly" to legalize sports betting.
Grove said that the increased dollars from the expansion of sports betting in other states will likely allow for more investment and research and development into sports betting, allowing the industry to grow and improve as a result. Though the shock of the decision may take a few days to settle in, Grove said he's curious to see what pushback the decision faces from sports leagues and others.
"The next part of the story is how can this not be stopped but delayed, who's going to be interested in delaying it," Grove said. "Is this something the leagues are going to actively look for a way to delay? That, to me, is the next chapter here."
Democratic Rep. Dina Titus, who called on Congress in December to hold hearings on sports betting to prepare for a U.S. Supreme Court decision, said that she would work with stakeholders and industry experts of the next few weeks to educate them on sports betting and Nevada's "gold standard."
"Allowing states and tribal sovereign governments to legalize sports betting could boost local economies, increase state revenues, and better protect both consumers and the industry, with Nevada showing the way," Titus said. "Las Vegas will still be the premier destination for sports betting, and Nevada can export its expertise."
Utah Sen. Orrin Hatch, one of the original four authors of PASPA in 1992, said Monday that he plans to introduce legislation to regulate sports betting in the coming weeks and that the "very integrity of sports" is at stake.
"The problems posed by sports betting are much the same as they were 25 years ago," Hatch said in a statement. "But the rapid rise of the Internet means that sports betting across state lines is now just a click away. We cannot allow this practice to proliferate amid uneven enforcement and a patchwork race to the regulatory bottom."
Disclosure: MGM Resorts, Caesars, Wynn and William Hill have donated to The Nevada Independent. You can see a full list of donors here.
Humberto Sanchez contributed to this story.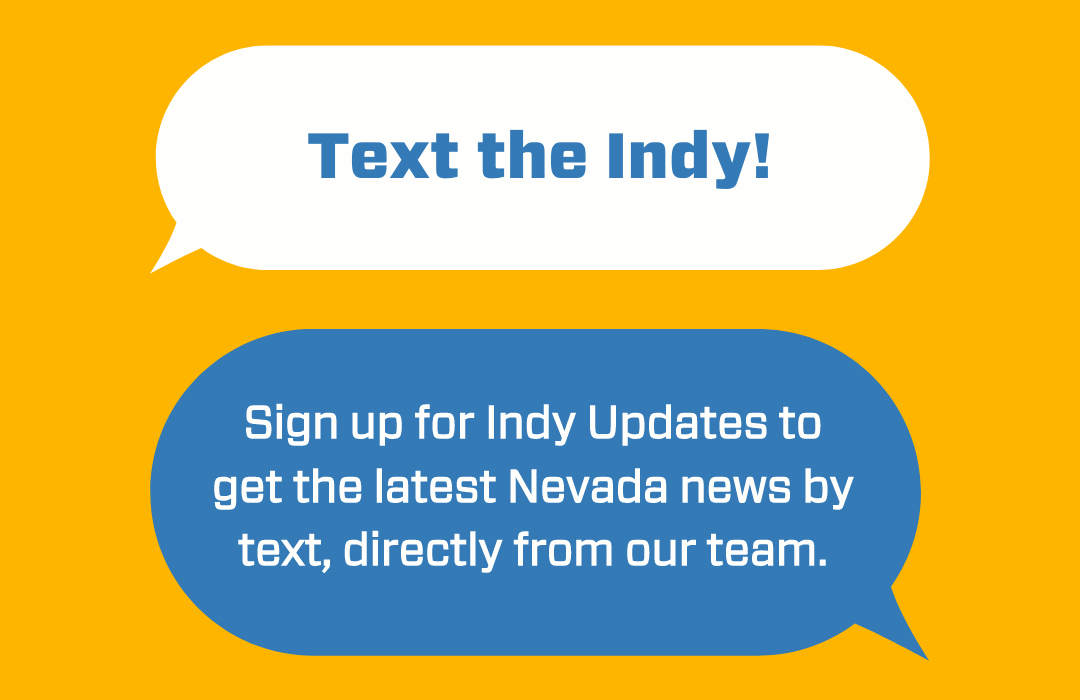 Featured Videos