Complex path to overhauling state's 'incredibly fractured' occupational board system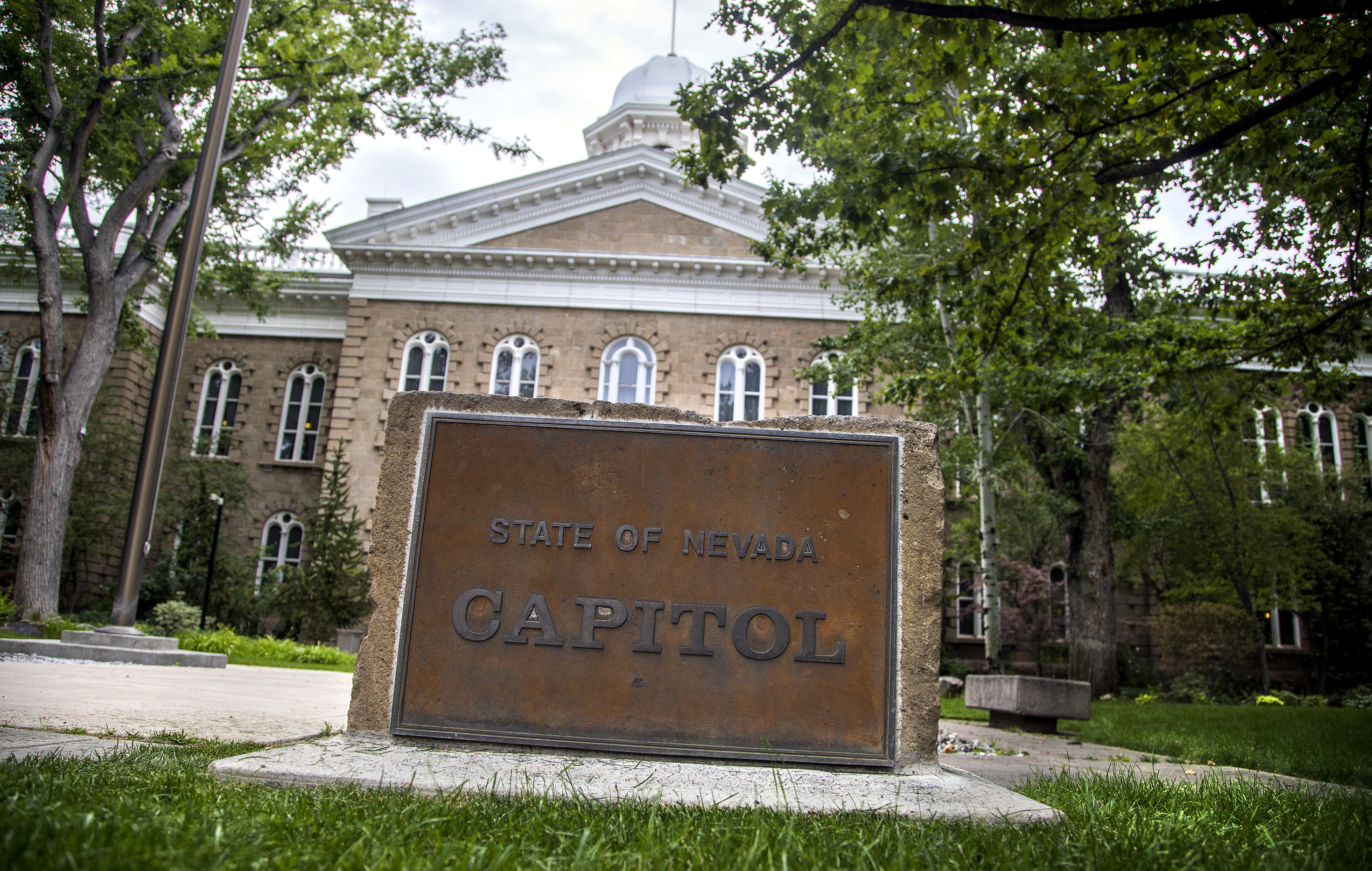 Gov. Steve Sisolak and Gov. Brian Sandoval may have come from different political parties and approached governing in different ways, but the state's most recent governors have at least one thing in common: a bone to pick with the state's occupational licensing boards.
Both Sandoval and Sisolak have raised issues with the independence and noncompliance of the 31 occupational licensing boards in the state, culminating in a critical executive branch audit last year recommending that the quasi-independent bodies be moved under the executive branch and be subject to heightened scrutiny.
But such a move would likely be costly and be quite a political lift, even before the COVID-19 pandemic tore a massive hole in the state budget.
That's the message that Governor's Office of Economic Development Director Michael Brown and Department of Business and Industry Director Terry Reynolds sent to lawmakers in the state's interim Sunset Subcommittee last week as to what steps, if any, the state can take to improve its occupational board system.
In spite of bipartisan buy-in for changing the system, the two executive branch agency heads told legislators that any major change would likely take a significant amount of time and resources to successfully move to a new regulatory system. Still, they said it was important to make the effort to lessen obstacles to certain occupations, especially as the state begins to recover from the COVID-19 pandemic.
"Even when you back that away, and you back out the gaming and mining industries, we consistently rank as a very highly regulated state with occupational barriers, in the area of occupational licensing," Brown said.
The 34 independent occupational boards in Nevada cover more than 50 occupations through a broad range of industries, including health care specialties such as dentistry, optometry and podiatry, as well as contractors, accountants, private investigators, massage therapists and landscape architecture. In total, they cover about 25 percent of the state's workforce, or more than 265,000 licensees or businesses.
The boards are usually appointed by the governor, hire full-time professional staff and are vested with the power to oversee and issue licenses, collect fees, issue regulations enforcing state laws and revoke or suspend licenses. They're unlike most state agencies and divisions in that they are fully fee-funded and don't receive any funding from the state's general budgetary account; and are thus exempt from normal budgeting, internal control and other personnel requirements.
Although some oversight exists — the interim Sunset Subcommittee which is statutorily obligated to oversee operations and functions of at least 10 boards and commissions during the period between legislative sessions — many boards have frustrated lawmakers and governors of both major political parties.
In recent years, occupational boards have made headlines for various failures or misconduct, ranging from failure to conduct background checks on pharmacy wholesalers for more than a decade, hiring of spuriously-qualified lobbyists, ignoring directives on maximum salaries for state employees and making "salacious and false" accusations against the governor and his staff.
Much of those failures can be attributed to structural deficiencies in how the state's decentralized occupational licensing board system works, Brown said. A major executive branch audit from last year found "lacking" oversight of boards with "inconsistent...practices that may not comply with state guidelines," and recommended moving all boards under the umbrella of the Department of Business and Industry, in order to have a standard clearinghouse for complaints, litigation and other similar activities.
Brown, who headed the Department of Business and Industry before being appointed head of the economic development office, said state government officials in other states found Nevada's occupational licensing board system "bewildering" and inefficient.
He gave an example; ahead of the state moving into a limited "Phase 1" business reopening after months of a COVID-19 related shutdown earlier this year, Brown was tasked with reaching out to the occupational licensing boards to ensure that all of them were on the same page after the reopening announcement was made.
He assumed it would be a simple task, but found that no one in the state's executive branch had an updated list of contacts for all 34 licensing boards. He ended up spending the Saturday before the reopening trying to find contact information for specific boards through online searches, social media or through their lobbyists.
The point of the calls was to ensure that all of the boards were ready for Phase 1 and had sufficient notice and guidance for their industries ready to go. But Brown said many of the boards remained difficult to work with.
"The reaction I got back was indifference by some boards, that I think thought they were completely independent of the state of Nevada, let alone the executive branch," he said. "There were one or two boards that still took several days to reach."
But implementing change in the system is likely to be difficult, both because of entrenched political power of certain boards that want to remain independent, and concerns with the cost of bringing all 34 boards under the same roof.
Republican Sen. Keith Pickard, who worked on a 2017 bill addressing occupational board operations, said he thought the agency was on the "right path" but was concerned about an estimated $200 million price tag to complete the transition.
"We were essentially told that this is a great idea, and there's no money for it," he said during the meeting.
Reynolds said that discussions were still ongoing as to how to best approach a transition for the state board systems — especially with the ongoing COVID-19 pandemic causing massive budget shortfalls across the board — but said it was likely the executive branch would propose a "phased" approach.
He suggested legislators could set up an interim subcommittee to directly study the issue, conceding that the difficulty of bringing all 34 boards under the same roof and changing administrative code to ensure that they all comply with state standards on hearings, regulations and other operations would take a significant amount of time.
"It's not going to happen, I think, in one legislative session, it's probably going to happen over some time," he said.
The Nevada Independent is raising $200,000 by Dec. 31 to support coverage of the 2024 election.
Tax-deductible donations from readers like you fund this critical work.
If you give today,your donation will be matched dollar-for-dollar.
Give + Get Matched
Featured Videos