Coronavirus Contextualized, 16th edition: Exploring, through data, COVID-19 in Nevada and beyond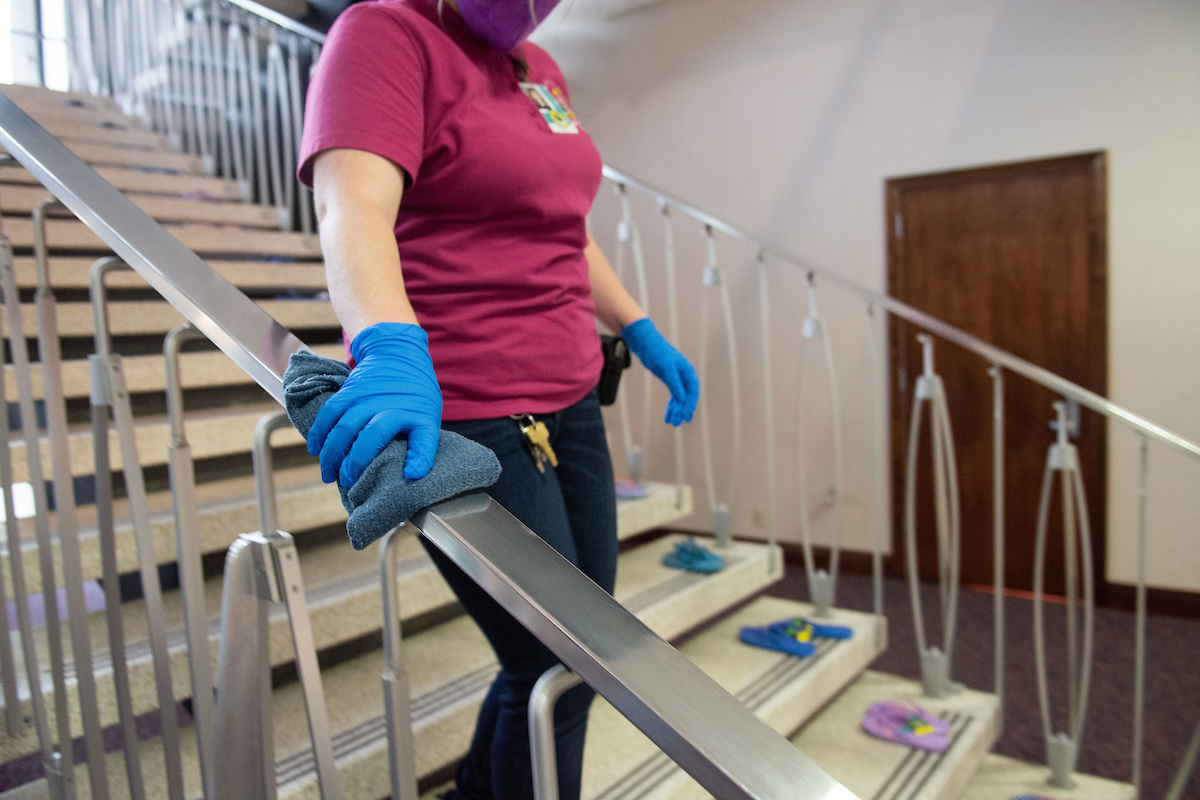 Welcome to the 16th installment of "Coronavirus Contextualized," a recurring feature in which we explore some of the numbers swirling around in the time of coronavirus.
Through these stories, we hope to parse the numbers, including confirmed cases of COVID-19, people tested, number of hospitalizations and deaths, and provide some context to them. You can view the prior editions of "Coronavirus Contextualized" here on our coronavirus page.
Our "Coronavirus Contextualized" stories serve as a written roundup of the COVID-19 trends we kept our eyes on this week, with all graphs and charts living permanently on our COVID-19 data page, where they are updated multiple times a day with the latest numbers.
We're continuing to take suggestions for what kind of data, graphs and trends you would like to see analyzed in future versions of this story or included in a future update of our data page. Reach out to [email protected] with any feedback.
Below, we take a look at some of the latest COVID-19 trends in Nevada, as deaths sharply increased this week and hospitalizations remain on the rise.
A spike in deaths while cases remain high
Nevada reported 83 COVID-related deaths over the last week, nearly 12 percent of the 710 who have died from the virus since the beginning of the pandemic. Thirty-one of those deaths were reported on Tuesday, with another 24 on Wednesday.
As we have noted in these stories before, case and death totals can see day-to-day spikes, which is why it is better to look at these numbers over a seven-day average. Still, the seven-day average peaked at 12.3 deaths on Wednesday and was only slightly down to 11.9 on Thursday, with five new deaths statewide. The previous peak was 9.7 deaths per day on April 12.
Caleb Cage, Nevada's COVID-19 response director, said during a media call on Thursday that the deaths seen this week are attributable to infections that occurred five weeks ago, which would be on or about June 18. That's right around when the number of new cases reported each day started to significantly increase, though cases only recently hit their peak on Monday, when the seven-day average of new cases per day was 1,176. That number has fluctuated slightly over the last four days but remained fairly stable.
State officials have previously said it would take a couple of weeks to start seeing the benefits of the state's mask directive, which went into effect on June 26. However, they now believe that the benefit of mask wearing may be canceled out in the current data by infections attributable to 4th of July celebrations.
"We would love to have data that have a clear causal connection between the mask order and specific outcomes," said Julia Peek, a deputy administrator with the Division of Public and Behavioral Health. "I'd say we do have data and we have outcomes but there are other complicating factors in that as well."
There were roughly 8,000 cases reported over the last seven days, or about 20 percent of the more than 40,000 COVID-19 cases reported since the beginning of the pandemic.
Hospitalizations
COVID-related hospitalizations continue to rise in Nevada, reaching a new peak of 1,136 on Wednesday, the most recent day for which data is available.
The total number of people with confirmed or suspected COVID-19 in the ICU also hit a new record on Wednesday at 306. The number of COVID-19 patients on ventilators rose to 156, still about 37 fewer than the peak of 193 on April 8.
Southern Nevada continues to be hit hardest by the virus, with 80 percent of all licensed hospital beds and 73 percent of ICU beds occupied as of Wednesday. In Northern Nevada, 64 percent of licensed hospital beds and 50 percent of ICU beds are occupied, while in rural Nevada those numbers are 35 percent and 19 percent, respectively.
Of the 3,779 people currently hospitalized in Southern Nevada, 999 of them have confirmed or suspected COVID-19, or about 26.4 percent. Those numbers are even higher in the ICU: 278 of the 531 patients in the ICU, or 52.4 percent, have confirmed or suspected COVID-19.
Testing
While the number of cases continue to increase, so too does the percentage of people testing positive, also known as the state's test positivity rate. As of Thursday, the seven-day average daily test positivity rate was 20.2 percent, up from 17.7 percent a week ago.
That rate has remained relatively stable over the last couple of days, hovering in the low 20 percent range, though far exceeding the World Health Organization's recommended 5 percent test positivity rate.
The cumulative test positivity rate — that is the total number of people who have tested positive divided by the total number people who have been tested — tells the same story. That number has been consistently increasing for more than a month, and reached 9.7 percent on Thursday. The peak cumulative test positivity rate was 12.2 percent on April 25.
Mark Pandori, director of the Nevada State Public Health Lab, said on a media call on Thursday that the testing data reveal that labs are hitting their maximum testing capacity. Over the last week, about 5,500 people a day have been tested. (That calculation excludes Thursday, which saw the state report back that 10,255 new people had been tested as the result of an upgrade to its reporting system.)
University Medical Center, which has been responsible for a significant share of testing in Nevada, announced on Thursday that it was narrowing its criteria for who can get tested. The hospital said that it will no longer offer "unnecessary follow-up tests" after someone tests positive, that patients must wait 10 days after testing negative to receive another test and that it recommends that people schedule testing for five to seven days after exposure to someone with COVID-19.
"The updated protocols will help UMC reduce unnecessary repeat testing while prioritizing access for community members with symptoms of COVID-19 and those who have been exposed to the virus," the hospital said in a statement.
Demographics
Young people are still seeing the biggest percentage point increases in COVID-19 cases statewide, though the data show that the rate of increase for each age group is not as steep as it was last week.
In the last two weeks, the number of cases among those:
Under age 10 increased by 64.8 percent to 1,137
10-19 increased by 66.3 percent to 2,745
20-29 increased by 62.5 percent to 8,029
30-39 increased by 60 percent to 7,307
40-49 increased by 60.3 percent to 6,315
50-59 increased by 54.8 percent to 5,479
60-69 increased by 44.5 percent to 3,205
70 and up increased by 36.6 percent to 2,541
Additionally, cases among white people appear to have seen the biggest percentage point increase of any racial or ethnic group in the last two weeks. Cases among those who identify as white grew by 71.9 percent over the last two weeks, while cases among those who identify as Black grew by 63.8 percent, those who identify as Asian grew by 60.4 percent and those who identify as Hispanic grew by 43.5 percent.
County by county
Las Vegas is one of 11 cities that White House officials warned this week must take "aggressive" action to stem the tide of coronavirus cases. The data back this up: Clark County now has 1,509 coronavirus cases per 100,000 residents, far more than the 945 cases per 100,000 residents in Washoe County.
Rural Lander and Humbodlt counties, once hotspots for outbreaks in Nevada, now only have 850 and 541 cases per 100,000 respectively. (It's worth noting that neither county has that many residents; Humboldt has a population of about 17,000, while Lander's is about 5,500.)
Other counties to keep an eye on: Elko County has the equivalent of 707 cases per 100,000 residents, while that rate is 615 in Nye County.
All other Nevada counties have fewer than 500 cases per 100,000 residents.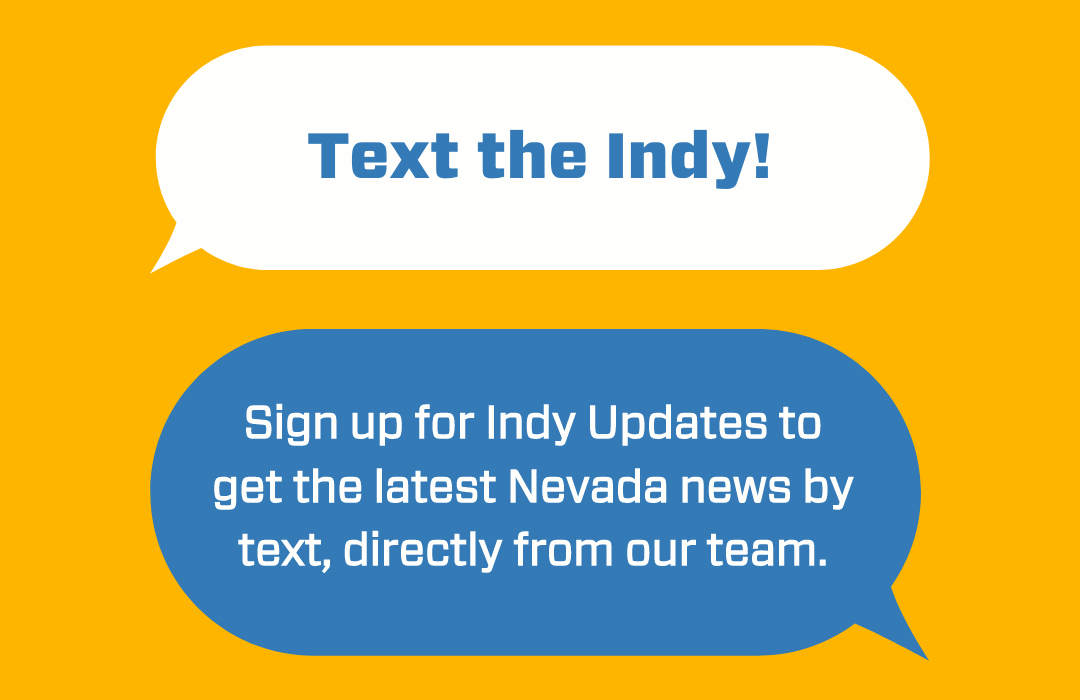 Featured Videos