Coronavirus Contextualized, 18th edition: Exploring, through data, COVID-19 in Nevada and beyond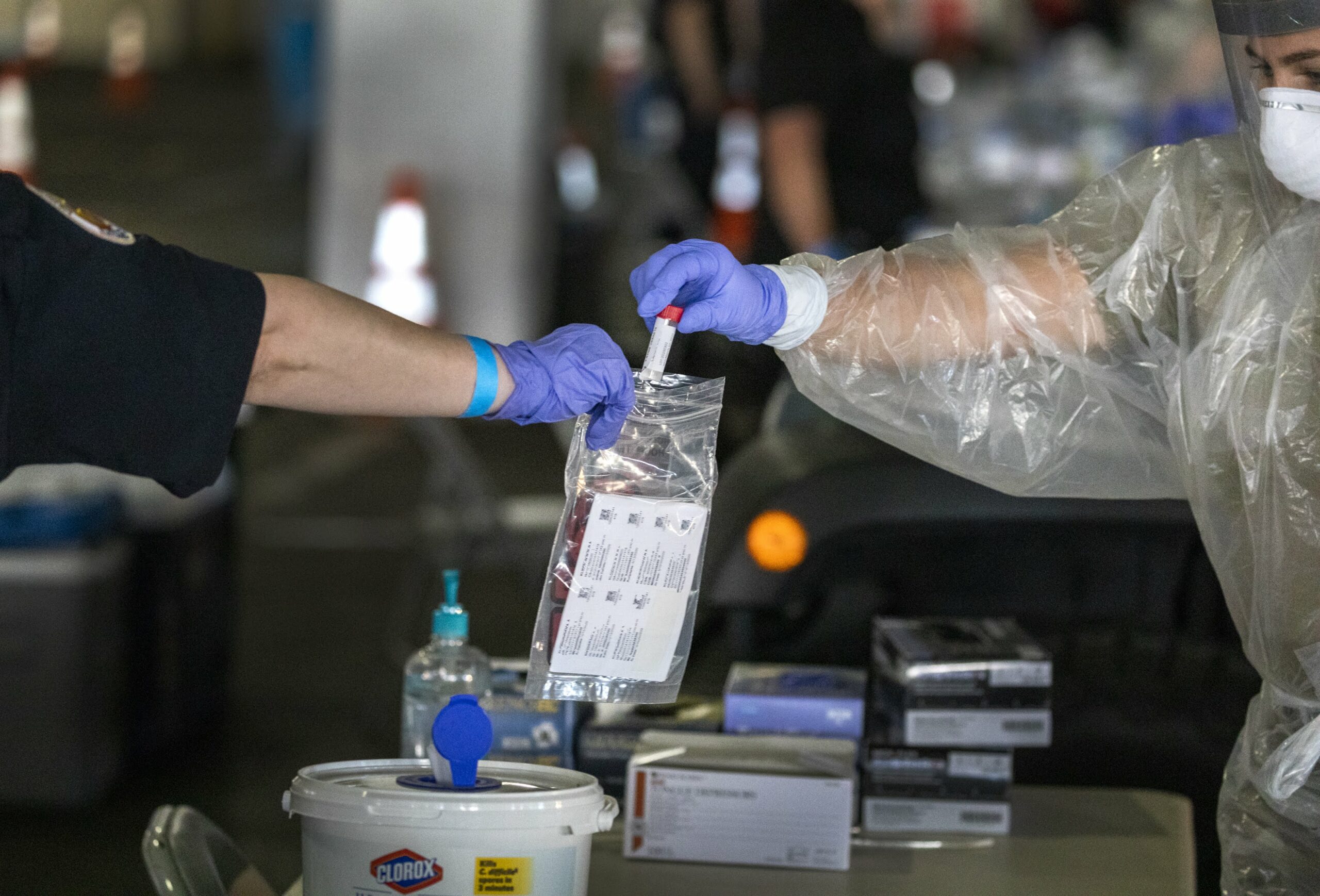 Welcome to the 18th installment of "Coronavirus Contextualized," a recurring feature in which we explore some of the numbers swirling around in the time of coronavirus.
Through these stories, we hope to parse the numbers, including confirmed cases of COVID-19, people tested, number of hospitalizations and deaths, and provide some context to them. You can view the prior editions of "Coronavirus Contextualized" here on our coronavirus page.
These stories serve as a written roundup of the COVID-19 trends we kept our eyes on this week, with all graphs and charts living permanently on our COVID-19 data page, where they are updated multiple times a day with the latest numbers.
We're continuing to take suggestions for what kind of data, graphs and trends you would like to see analyzed in future versions of this story or included in a future update of our data page. Reach out to [email protected] with any feedback.
Below, we take a look at some of the latest COVID-19 trends in Nevada ahead of the state's expected announcement on Friday about which counties are continuing to experience elevated disease transmission and will be required to put additional mitigation measures in place.
Cases and tests
The number of new reported COVID-19 cases continued to decrease this week over prior week's totals. In the last seven days, 5,148 new COVID-19 cases were reported, including 677 on Thursday. That's down from the 6,667 new cases reported in the previous seven-day period or 6,946 new cases in the seven-day period before that.
As of Thursday, the seven-day average of new cases reported each day was 735, down from a high of 1,176 on July 20. Viewing new cases through a seven-day average helps even out day-to-day discrepancies in the data.
Test positivity also appeared to be on a decline this week, meaning that fewer and fewer people getting tested for COVID-19 are receiving positive results. As of Thursday, the seven-day average daily test positivity rate was 16.2 percent, down from a high of 26.2 percent on Aug. 5, though with some day-to-day fluctuations.
The state's seven-day average test positivity rate, which operates on a lag and looks at the number of positive tests as a percent of total tests instead of positive people as a percentage of total people, is at 13.1 percent as of Tuesday. The state's daily positivity graph also shows a slightly decreasing trend.
However, at the same time, the number of new people tested each day has been also decreasing. As of Thursday, the state was testing about 4,811 new people a day, on average over the previous seven days, down from a high of 7,880 on July 29.
State officials attributed the drop in tests to the brief closure of a popular community-based testing site at UNLV as it moved indoors. The site closed on July 31 and reopened on Tuesday.
They have acknowledged that some of the drop in cases could be attributable to the drop in tests. However, they noted that the trend appears to be continuing "irrespective" of the number of tests that have been performed over the last couple of weeks.
"I do believe that we are experiencing an actual positive trend in our declining case growth," Caleb Cage, Nevada's COVID-19 response director, said on a press call this week.
State officials have attributed the decrease to mitigation measures, including the state's mask directive, and better enforcement of those mitigation measures.
Dr. Fermin Leguen, chief health officer for the Southern Nevada Health District, said that the increased spread of the virus could also be playing a role in reducing the number of people susceptible to the virus, though there have yet to be any antibody studies in Southern Nevada.
"I don't want to say the masks itself is responsible for the decrease. But certainly it helps," Leguen said. "Another thing is, like most infectious diseases, at some point the number of people susceptible to the disease is decreasing day by day."
But Brian Labus, an assistant professor of public health at UNLV and former senior epidemiologist for the Southern Nevada Health District, said that the day-over-day decreases haven't gotten him "too excited" yet. He noted that a test positivity rate in the 14 to 15 percent range is still high.
"When we see numbers that high, that shows there is a lot of transmission going on in the community," Labus said.
Deaths
Deaths, however, again hit a new high point this week, though the increasing numbers have been anticipated as deaths generally lag case growth by several weeks.
As of Thursday, the average number of new deaths reported over the previous seven days was 18.3, the highest seven-day average since the beginning of the pandemic. Nevada reached 1,000 deaths on Wednesday, with 30 new deaths reported on Thursday, including 27 in Clark County and three in Nye County.
Gov. Steve Sisolak, in a statement Thursday, noted the difficult milestone the state had reached.
"These deaths are a sobering reminder that we must remain vigilant and do all that we can to slow the spread while we're in the throes of this horrific pandemic," Sisolak said. "At this time, I implore all Nevadans to do your part. Wear a face covering, practice social distancing, and above all, take seriously our personal responsibility to help slow the spread and protect those around us."
Hospitalizations
COVID-19 hospitalizations dropped below 1,000 for the first time this week, after more than three weeks above that number. As of Wednesday, the most recent day for which hospitalization data is available, there were 982 people hospitalized with confirmed or suspected COVID-19.
However, despite the noticeable drop, hospitalizations have yet to show the significant and consistent decreases that case numbers have.
"Hospitalizations have basically plateaued but decreased a little bit," Labus said. "But we're hopefully slowing down the outbreak which is exactly what the mask mandate was supposed to do."
The data continue to show that hospitals across the state continue to have available capacity, though Southern Nevada hospitals continue to experience the most strain. As of Wednesday, 75 percent of licensed hospital beds and 62 percent of ICU beds statewide were occupied; in Clark County, those numbers were 81 percent and 71 percent, respectively.
The Nevada Hospital Association, in its daily report, noted that several Southern Nevada hospitals "continue to experience ICU saturation" with occupancy rates above 90 percent though the number of affected facilities "appears to be on the decline." Additionally, the hospital association reported that several facilities have indicated they continue to have ICU staffing shortages.
According to the hospital association, hospital infrastructure in Southern Nevada is "fair," while that in Northern Nevada remains "good."
County by county
Clark County again has the highest rate of coronavirus cases per 100,000 by far, at 2,231 as of Thursday. In second is Washoe with 1,297 cases per 100,000, followed by Elko at 1,154, Lander at 940, Nye at 894, Carson City at 669, Humboldt County at 618.
All other Nevada counties have fewer than 500 cases per 100,000 residents.
Those seven counties, plus Lincoln County, were deemed at elevated risk of disease transmission by the state last Friday. Counties are deemed at elevated risk if they meet two of the three following criteria:
The average number of tests per day per 100,000, calculated over a 14-day period. If this number is less than 150, a county could be considered at risk. (Elko, Humboldt, Lander and Lincoln.)
The case rate per 100,000, calculated by taking the number of cases diagnosed and reported over a 30-day period. If this number is greater than 200, a county could be considered at risk. (Carson City, Clark, Elko, Humboldt, Lander, Nye and Washoe.)
The case rate per 100,000 and the test positivity rate, calculated over a 14-day period with a seven-day lag. If the case rate is greater than 50 and the test positivity rate is greater than 7.0 percent, a county could be considered at risk. (Carson City, Clark, Elko, Humboldt, Lincoln, Nye and Washoe.)
Five counties meet only one of those criteria, including Douglas, Esmeralda, Lyon, Pershing and Storey counties. The remaining four counties meet no criteria, including Churchill, Eureka, Mineral and White Pine counties.
The state will announce on Friday which counties continue to remain at elevated risk of disease transmission. Those that are will be required to implement approved mitigation measures to reduce the spread of COVID-19.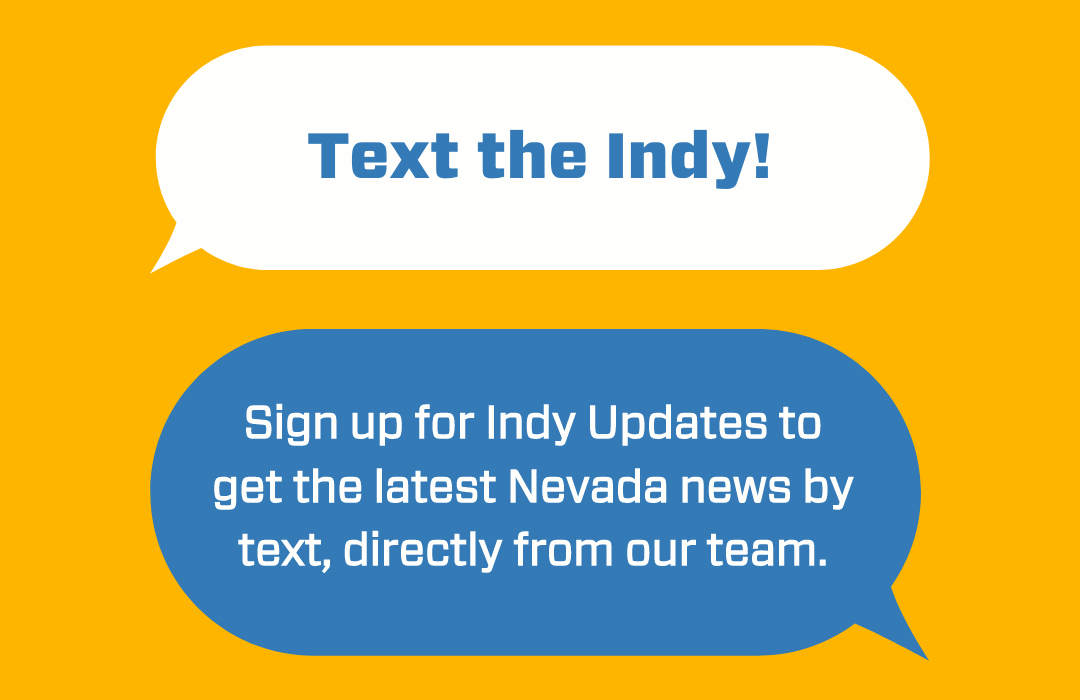 Featured Videos