Coronavirus Contextualized, 20th edition: Exploring, through data, COVID-19 in Nevada and beyond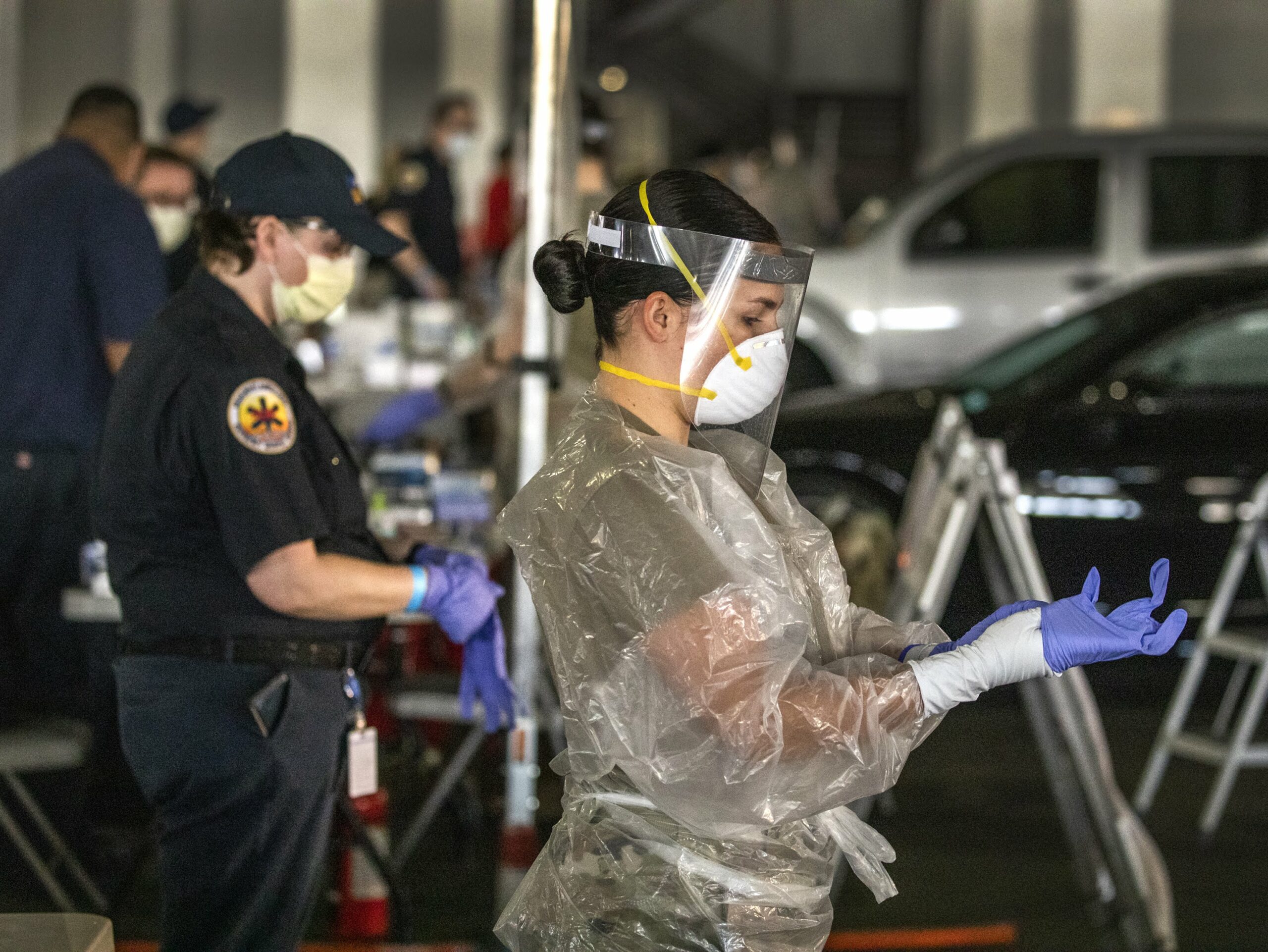 Welcome to the 20th installment of "Coronavirus Contextualized," a recurring feature in which we explore some of the numbers swirling around in the time of coronavirus.
Through these stories, we hope to parse the numbers, including confirmed cases of COVID-19, people tested, number of hospitalizations and deaths, and provide some context to them. You can view the prior editions of "Coronavirus Contextualized" here on our coronavirus page.
These stories serve as a written roundup of the COVID-19 trends we kept our eyes on this week, with all graphs and charts living permanently on our COVID-19 data page, where they are updated multiple times a day with the latest numbers.
We're continuing to take suggestions for what kind of data, graphs and trends you would like to see analyzed in future versions of this story or included in a future update of our data page. Reach out to [email protected] with any feedback.
Below, we take a look at some of the latest COVID-19 trends in Nevada, as cases continue to decrease across the state but seven of the state's 17 counties remain at elevated risk of disease transmission.
Cases and tests
COVID-19 cases continue to be on the decline this week, with 3,634 cases reported over the last seven days, including 585 on Thursday. Last week's total was 4,847 and the week's before that was 5,147. At the peak in July, 1,451 cases were reported in a single day, July 16.
Statewide, there have been 2,218 COVID-19 cases reported for every 100,000 residents, meaning about 2.2 percent of the state's population has tested positive for COVID-19.
However, it's often better to look at case data through a seven-day average, which smooths out any one-day outliers in the data. As of Thursday, the seven-day average of new cases reported each day was 519, up slightly from the previous day's average, 515, but still significantly down from the high point of 1,176 on July 20.
The daily test positivity rate, which looks at the number of new people who tested positive each day as a percentage of new people tested, has not followed the same trend. The seven-day average daily test positivity rate was 15.8 percent on Thursday, down from a high point of 26.2 percent on Aug. 5, but with significant day to day fluctuations. (These numbers are calculated based on the numbers reported each day, not the day that people were actually tested.)
The state, however, calculates the seven-day average test positivity rate differently, operating on a lag and looking at the number of positive tests as a percent of total tests, instead of positive people as a percentage of total people. State officials have acknowledged that calculating the test positivity rate this way drives the numbers slightly down, compared to the people vs. people method; however, it also offers a better day-to-day representation of the percentage of tests coming back positive or negative, which can be helpful with a significant portion of patients seeking out repeat testing.
The state's seven-day average test positivity rate was 12 percent as of Tuesday, up from 11.1 percent on Saturday but down from 15.7 percent in mid-July. The state's data shows a generally decreasing trend, though they also show significant day to day fluctuations.
The number of new tests reported each day has also been fluctuating. As of Thursday, an average of 6,084 new tests were being reported back each day on average over the last seven days, down from a high of 12,260 in late July.
Deaths
State officials have noted that COVID-19 deaths tend to lag cases by about five weeks. If the average daily new cases peaked on July 20, that means that the peak deaths should be on or around Aug. 24.
The data show that the state hit a high point of deaths on Aug. 20, when the seven-day average of new deaths reported each day was 20.7. Since then, there have been some day-to-day fluctuations, however the number of new deaths reported each day have generally decreased, sitting at 14.3 as of Thursday. However, more data are needed in order to see whether this is a consistent trend.
Hospitalizations
COVID-19 hospitalizations continue to be on the decline, dropping below 800 this week. As of Wednesday, the most recent day for which hospitalization data is available, there were 727 people hospitalized with COVID-19, down from a high point of 1,165 hospitalizations at the peak on July 31.
The Nevada Hospital Association reported in its most recent daily memo that "concerns regarding healthcare infrastructure saturation have diminished throughout Nevada at this time" and that hospitals report "sufficient capacity and capability to treat all patients who require hospitalization."
Some facilities, the associated noted, are experiencing "high all-cause occupancy rates," while health care infrastructure across the state remains in "fair" condition.
As of Wednesday, 75 percent of licensed hospital beds and 64 percent of ICU beds statewide were occupied. Clark County is still largely responsible for driving those numbers up, with 80 percent of licensed hospital beds and 72 percent of ICU beds in the county occupied, compared to 66 percent and 47 percent in Washoe County, respectively.
A new report from the hospital association released this week found that while people of some ethnicities may be at higher risk for contracting COVID-19, "there is not a disproportionate share of any one race over another that requires intensive care." However, the report did note that patients who identified as Asian required mechanical ventilation disproportionately more compared to other racial groups, though they did not require a disproportionate amount of intensive care treatment.
The report additionally found, as has been noted in other studies, that patients who required mechanical ventilation or intensive care had disproportionate mortality rates. Patients requiring ventilation had a 45 percent mortality rate, while those in the intensive care unit had a 25 percent mortality rate.
County by county
Clark County continues to have the highest rate of coronavirus cases per 100,000 by far, at 2,548 as of Thursday. Washoe County remains in second, though Elko County is a close third, with 1,490 and 1,474 cases per 100,000 respectively. 
Those three counties, in addition to Churchill, Lander and Nye counties, remain at elevated risk of disease transmission this week and were required to have their COVID-19 action plans reviewed by the state's COVID-19 Mitigation and Management Task Force on Thursday. Lyon County was also newly determined to be at risk this week and will be required to submit an action plan next week if it remains at risk.
Counties are considered at elevated risk of the spread of COVID-19 if they meet two of the three following criteria:
The average number of tests per day per 100,000, calculated over a 14-day period. If this number is less than 150, a county could be considered at risk.
The case rate per 100,000, calculated by taking the number of cases diagnosed and reported over a 30-day period. If this number is greater than 200, a county could be considered at risk.
The case rate per 100,000 and the test positivity rate, calculated over a 14-day period with a seven-day lag. If the case rate is greater than 50 and the test positivity rate is greater than 7.0 percent, a county could be considered at risk.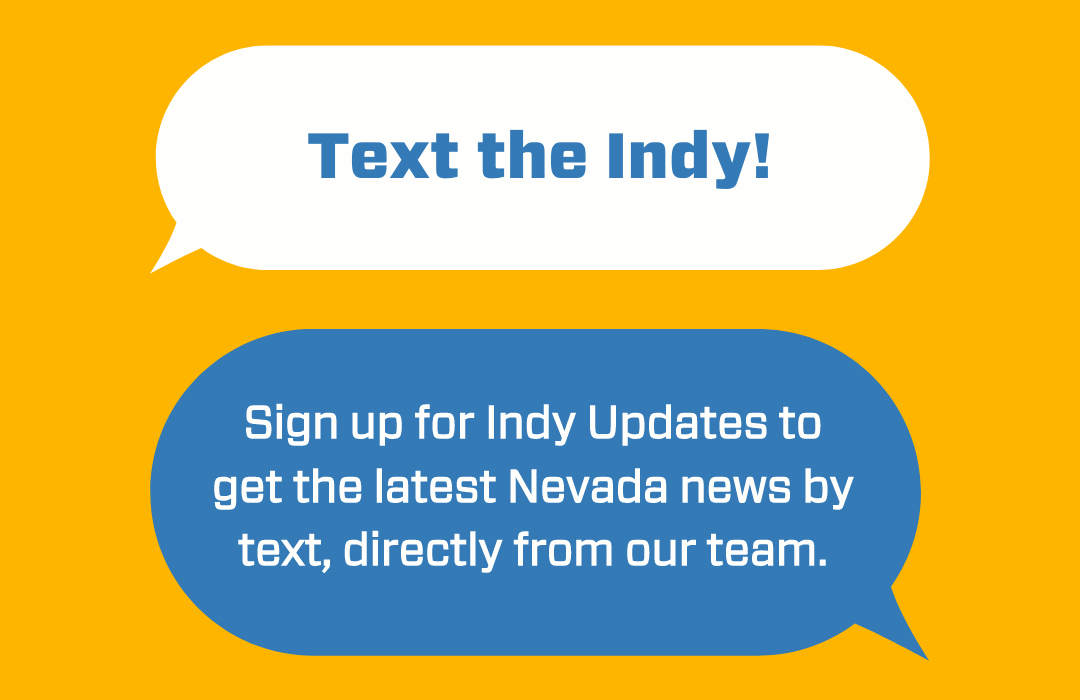 Featured Videos
Comment Policy (updated 4/20/2021): Please keep your comments civil. We reserve the right to delete comments or ban users who engage in personal attacks, use an excess of profanity, make verifiably false statements or are otherwise nasty. Comments that contain links must be approved by admin.