Coronavirus Contextualized, 55th edition: Diverging case, hospitalization trends in Clark, Washoe counties continue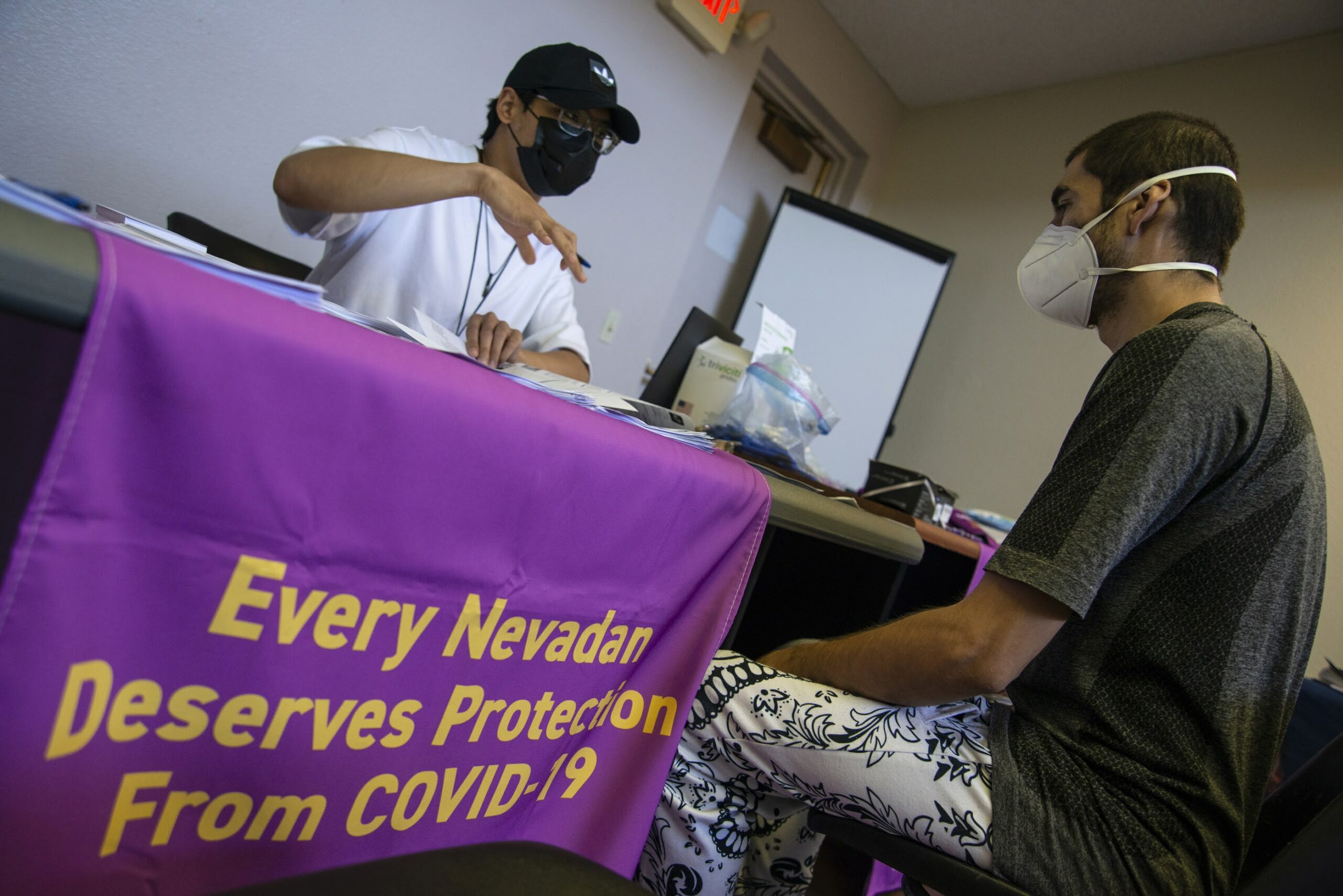 Welcome to the 55th installment of "Coronavirus Contextualized."
Since the beginning of the pandemic, we have brought you the latest COVID-19 numbers in Nevada, including COVID-19 cases, hospitalizations and deaths, and provided context to them on a near-weekly basis through this series. (Prior editions of "Coronavirus Contextualized" live here.)
"Coronavirus Contextualized" publishes on a semi-regular basis, meaning that if cases are increasing or decreasing, you can expect to see a new story every week or every other week, and if cases are stable, you might not see a new story for a few Fridays.
Don't fear, though: You can find the latest data daily on our COVID-19 data page and on Twitter. As always, you can reach out to [email protected] with any questions.
Below, we take a look at the fluctuating statewide case numbers as the situation continues to worsen in Washoe County and several other counties and remains uncertain in Clark County, where cases remain high.
Cases
The daily seven-day COVID-19 case average has ticked up the last two days after a week of fairly steady decreases.
As of Thursday, 1,092 new cases were reported on average each day over the previous seven days, almost back up to the recent high point, 1,093, last week. In the intervening days, the case average had dropped slightly, hitting 992 on Tuesday.
Cases remain below where they were last summer — when the state saw an average daily case record of 1,176 on July 20, 2020 — and significantly below the winter case record, 2,736, set on Dec. 10, 2020.
The trends continue to vary by county. The daily case average in Clark County, which was hit early and hard by the current wave of the virus, crept up the past two days after a week of decreases. The seven-day case average was 770 on Thursday, up from 700 on Tuesday but still down from a recent high of 917 on Aug. 1 Those numbers remain significantly less than the peak of 1,072 the county saw last summer.
In Washoe County, meanwhile, cases continue to rise, hitting a seven-day average of 204 on Thursday, up from 164 last week. Those numbers continue to be higher than the peak of the small summer surge Washoe County saw in 2020, when cases peaked at a daily average of 98 on July 30. During the fall and winter surge, the daily case average peaked at 531.
"We're still seeing a tremendous increase in COVID-19 cases that are occurring, as well as hospitalizations and deaths in our community," Washoe County District Health Officer Kevin Dick said during a press call with reporters this week. "Our numbers are really looking frighteningly similar to what we were seeing last year as we were entering our November surge."
Most other counties in the state are also seeing increasing or elevated case levels.
The Nevada State Public Health Lab did not release a report this week breaking down which COVID-19 variants are responsible for the greatest percentage of cases in the state. However, last week's report found the highly transmissible Delta variant was responsible for more than 9 in 10 new infections in the state.
Since the beginning of the pandemic, there have been 377,493 COVID-19 cases confirmed statewide, meaning 1 in 8 Nevadans has tested positive for the virus. Nearly 9 percent of those cases, 32,330, have been diagnosed in the last month, and a little more than 2 percent, or 7,647 cases, have been reported in the last week.
Test positivity
Though case numbers have continued to fluctuate, the test positivity rate, which looks at the percentage of tests coming back positive out of the total tested, has been steadily decreasing for the last five days.
It is not possible to independently calculate the test positivity rate based on test encounters because the state only publicly reports the number of positive cases, not the number of positive test encounters. However, the state does provide this number, calculated as an average over a 14-day period with a seven-day lag. As of Wednesday, that number was 15.2 percent, down from 16.4 percent on Friday.
The test positivity rate remains triple the World Health Organization's recommended 5 percent threshold but less than the peak test positivity rate of 21.3 percent the state saw in mid-January.
Since the beginning of the pandemic, more than 1.8 million people — 60 percent of Nevadans — have been tested for COVID-19, and there have been more than 3.9 million individual testing encounters.
Vaccinations
The pace of vaccine distribution in Nevada has leveled out after increases in recent weeks as the state boosted efforts to get shots in arms.
As of Thursday, about 7,900 vaccines were reported administered each day over the last seven days. The seven-day average has been fluctuating generally in the 7,000 range since the end of July.
"The percentage of unvaccinated Nevadans getting their first dose is as high as when vaccines rolled out widely in May, though the rate is slowing compared to the prior week's increase," Ellie Graden, founder and CEO of Talus Analytics and an adjunct faculty member at Georgetown University's Center for Global Health Science and Security who has been consulting with the state on its COVID-19 response, said during a call with reporters this week.
More than 56 percent of Nevadans have now been either partially or fully vaccinated against COVID-19 — including 46 percent fully vaccinated — and about 31 percent of Nevadans eligible for the vaccine have yet to receive it.
Since vaccinations started in December, more than 3.5 million doses of the COVID-19 vaccine have been administered in Nevada. In total, more than 1.7 million people have received at least one dose of the COVID-19 vaccine and more than 1.4 million Nevadans have been fully vaccinated.
Among the counties, Carson City continues to have the highest percentage of residents fully vaccinated against COVID-19 at 52.9 percent, followed by Washoe County at 50.3 percent, Douglas County at 46.4 percent and Clark County at 41.5 percent. Tiny Storey County has still vaccinated the least, with only 15.5 percent of its residents partially or fully vaccinated.
Nationally, Nevada ranks 32nd among the 50 states for percentage of its population fully vaccinated, edging ahead of its neighbor Utah, which now comes in at 43rd, and Idaho, at 47th.
Breakthrough cases
The Southern Nevada Health District has not yet released new breakthrough cases reports this week. As of last week, there were 4,377 breakthrough cases — fully vaccinated individuals who have tested positive for COVID-19 — in Clark County, meaning that 0.47 percent of fully vaccinated individuals have contracted the virus.
In Washoe County, there have been 587 breakthrough cases as of Thursday, representing 0.24 percent of fully vaccinated individuals in the county.
As of last week, there were 225 breakthrough hospitalizations in Clark County and 49 breakthrough deaths, meaning that 0.02 percent of vaccinated individuals in Clark County have been hospitalized and 0.005 percent have died.
Of the breakthrough hospitalizations, 68 percent had underlying conditions, 73 percent were those 65 years or older and 59 percent were men.
Deaths
The number of new COVID-19 deaths being reported each day remains at a high level, though the seven-day average has dropped slightly over the last few days.
As of Thursday, 20 COVID-19 deaths were being reported on average each day over the prior seven days, just down slightly from 22 over the weekend.
Over the last seven days, 139 new COVID-19 deaths have been reported across the state — barely down from 141 last week — including:
116 in Clark County
9 in Washoe County
5 in Elko County
4 in Carson City
3 in Lyon County
1 each in Nye and Storey counties
Since the beginning of the pandemic, there have been 6,259 deaths from COVID-19. In the last month, 499 deaths from COVID-19 have been reported statewide, about 8 percent of the deaths reported statewide since the beginning of the pandemic.
Hospitalizations
Statewide COVID-19 hospitalizations have been fluctuating in the past few days, but are slightly down from a recent high of 1,317 on Aug. 10.
As of Wednesday, there were 1,251 people hospitalized with confirmed or suspected cases of COVID-19 across the state. Hospitalizations exceeded last summer's record, 1,165, on Aug. 1 and have remained above that level since then. Hospitalization numbers remain below the record 2,025 hospitalizations seen during the fall and winter surge.
County-level data continue to reveal differing trends across the state. In Clark County, hospitalization numbers have started to decrease somewhat in recent days, while numbers continue to rise in Washoe County.
"Northern Nevada hospitals continue to experience increases in COVID-19 patients, while the southern region may have crested," the Nevada Hospital Association noted in its weekly report.
Still, the hospital association continues to have "warnings" in place for staffing levels, high occupancy rates and ICU occupancy rates in Southern Nevada. No regions are in "alert" or "crisis mode," the two levels after "warning."
County by county
All but four counties are considered by the state as being at elevated risk for the spread of COVID-19 as of Thursday. Those not at elevated risk are Pershing, Lander, Esmeralda and Lincoln.
Counties are considered at risk for elevated spread of COVID-19 if they meet two of the following three metrics:
The average number of tests per day per 100,000, calculated over a 14-day period. If this number is less than 100, a county could be considered at risk.
The case rate per 100,000, calculated by taking the number of cases diagnosed and reported over a 30-day period. If this number is greater than 200, a county could be considered at risk.
The case rate per 100,000 and the test positivity rate, calculated over a 14-day period with a seven-day lag. If the case rate is greater than 50 and the test positivity rate is greater than 8.0 percent, a county could be considered at risk.
The state, however, continues to align its mask mandate with federal guidance, meaning it is using the CDC's community transmission tracker to determine which counties are at substantial or high risk for the spread of COVID-19 and therefore required to abide by indoor mask mandates for vaccinated and unvaccinated individuals alike.
Under the CDC's metrics, counties are considered at risk for "high" transmission if they have more than 100 cases per 100,000 residents in the last seven days, "substantial" if they have between 50 and 100, "moderate" if they have between 10 and 50 and "low" if they have less than 10.
As of Tuesday, when the state reevaluates CDC data for purposes of making changes to its masking guidance, all Nevada counties except Esmeralda, Eureka and Lander counties were considered at "high" risk of transmission. Vaccinated and unvaccinated individuals in those counties, except Storey, must continue to wear masks when indoors.
Storey County, which was considered to have "low" transmission last week and does not currently have a universal indoor mask mandate in place, will be reevaluated next week. If it continues to have "high" or "substantial" transmission at that point, a mask mandate will go into effect on Aug. 27.
Counties can have mask mandates put in place if they have two weeks of "substantial" or "high" transmission; those mask mandates will automatically be removed after two weeks of "low" transmission.
Read more of our pandemic coverage here. You can also find the latest COVID-19 data on our data page.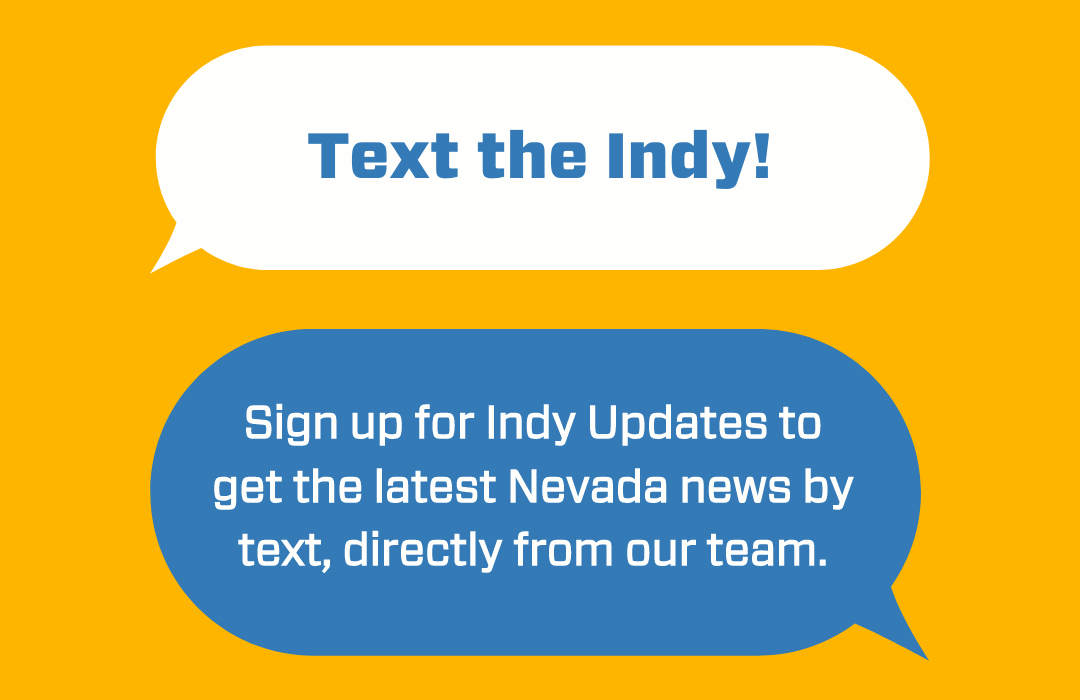 Featured Videos
Comment Policy (updated 4/20/2021): Please keep your comments civil. We reserve the right to delete comments or ban users who engage in personal attacks, use an excess of profanity, make verifiably false statements or are otherwise nasty. Comments that contain links must be approved by admin.