Coronavirus Contextualized, 62nd edition: Rural Nevada still seeing high numbers of hospitalizations as improvements continue in urban areas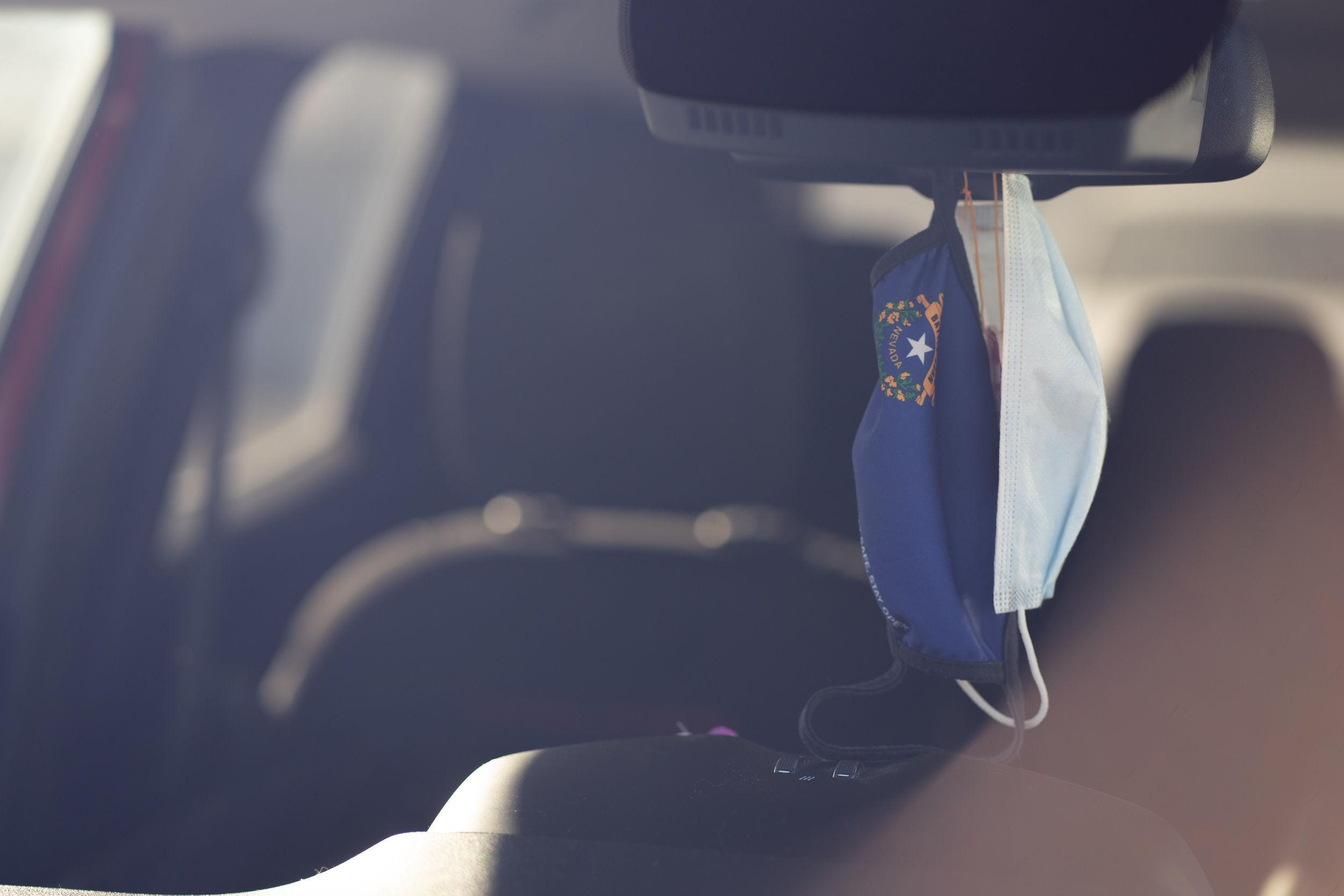 Welcome to the 62nd installment of "Coronavirus Contextualized."
Since the beginning of the pandemic, we have brought you the latest COVID-19 numbers in Nevada, including cases, hospitalizations and deaths, and provided context to them on a near-weekly basis through this series. (Prior editions of "Coronavirus Contextualized" live here.)
"Coronavirus Contextualized" publishes on a semi-regular basis, meaning that if cases are increasing or decreasing, you can expect to see a new story every week or every other week, and if cases are stable, you might not see a new story for a few weeks.
Don't fear, though: You can find the latest data daily on our COVID-19 data page and on Twitter. As always, you can reach out to [email protected] with any questions.
Below, we take a look at the latest COVID-19 trends as the situation continues to improve in urban Nevada and the rural counties remain hard hit.
Cases
Statewide case numbers continued to generally trend down this week, though changes in state data reporting and the lack of a state data dashboard update as of Thursday evening make recent patterns more difficult to discern.
As of Wednesday, 791 new cases were reported on average each day over the previous six days, down slightly from 830 last week and significantly down from the highest point of the current wave, 1,226, which the state hit on Sept. 13.
The Nevada Independent is using a six-day average through the weekend to omit Monday's daily new reported case total, which included thousands of previously unreported cases — most of which were days, weeks or months old. That's a result of the state's decision to start reporting "probable" COVID-19 cases, identified through antigen tests, in addition to the previously reported "confirmed" cases, the result of gold-standard PCR tests.
While the Council of State and Territorial Epidemiologists recommends that states report confirmed and probable cases publicly, as Nevada is now starting to do, including Monday's data would have significantly skewed this week's case averages.
Because of the changes in reporting this week, the Independent will resume detailing trends in county-level data next week.
According to the Nevada State Public Health Lab's weekly lineage report, the Delta variant was responsible for at least 94.2 percent of sequenced COVID-19 cases over the last 14 days. (Not all COVID-19 samples are pulled aside for genetic sequencing, though sequenced cases are used to extrapolate a variant's prevalence in the overall population.)
Since the beginning of the pandemic, there have been 434,754 COVID-19 cases confirmed statewide, meaning 1 in 7 Nevadans has tested positive for the virus.
Test positivity
The statewide test positivity rate, which looks at the percentage of tests coming back positive out of the total tested, also continues to decrease.
It is not possible to independently calculate the test positivity rate based on test encounters because the state only publicly reports the number of positive cases, not the number of positive test encounters. However, the state does provide this number, calculated as an average over a 14-day period with a seven-day lag. As of Tuesday, that number was 8.5 percent, down significantly from the 10.3 percent we reported in last week's edition of "Coronavirus Contextualized." Because of the state's decision to start reporting the results of antigen test results, updated data now show last week's positivity rate at 9.4 percent.
The state's test positivity rate remains above the World Health Organization's recommended 5 percent threshold.
Since the beginning of the pandemic, more than 2.1 million people — nearly 69 percent of Nevadans — have been tested for COVID-19, and there have been nearly 5 million individual testing encounters.
Vaccinations
State vaccine distribution numbers remain relatively steady, though they ticked slightly up this week, the result of two days of high reported vaccination totals on Sunday and Monday.
As of Wednesday, about 8,000 vaccines were reported administered each day over the last seven days, up from 6,300 last week.
More than 61 percent of Nevadans now have been either partially or fully vaccinated against COVID-19 — with 51 percent now fully vaccinated — and 25 percent of Nevadans eligible for the vaccine have yet to receive it.
Since vaccinations started in December, nearly 1.9 million people have received at least one dose of the COVID-19 vaccine and nearly 1.6 million Nevadans have been fully vaccinated.
State officials, during a Thursday press conference, highlighted their work on the "get out the vaccine" effort this summer with the assistance of surge teams provided by the Federal Emergency Management Administration (FEMA). Vaccination teams made up of state and federal representatives and local organizations canvassed 21 ZIP codes in Southern Nevada, held more than 280 vaccination and outreach events and distributed more than 300,000 pieces of informational literature about the vaccine in Southern Nevada, Gov. Steve Sisolak said.
"I am so grateful to the federal government for making these FEMA teams available and accessible to our state, and I'm even more grateful to the organizations in Nevada that stepped up and helped the search teams accomplish their mission," Sisolak said.
Sharon Luce, incident commander at the Nevada Division of Emergency Management, said that one ZIP code, 89030 in North Las Vegas, saw a 22 percent change in all doses administered and a 21 percent change in first doses administered.
"That means 21 percent more of the Nevadans in that ZIP code chose to protect themselves from COVID during this mission," Luce said.
She added that state officials saw an average difference of 2 percent in both all doses administered and first doses administered between ZIP codes vaccination teams targeted and those it did not.
Among the counties, Carson City continues to have the highest percentage of residents fully vaccinated against COVID-19 at 58.1 percent, followed by Washoe County at 55.2 percent, Douglas County at 49.9 percent and Clark County at 46.6 percent. Tiny Storey County has still vaccinated the least, with only 17.5 percent of its residents partially or fully vaccinated.
Nationally, Nevada ranks 32nd among the 50 states for percentage of its population fully vaccinated, behind all of its neighbors except Idaho, which ranks 48th.
Breakthrough cases
There have been 10,449 breakthrough cases — fully vaccinated individuals who have tested positive for COVID-19 — in Clark County as of Sept. 30, meaning that 0.97 percent of fully vaccinated individuals have contracted the virus.
In Washoe County, there have been 3,561 breakthrough cases as of Thursday, representing 1.35 percent of fully vaccinated people in the county.
As of Sept. 30, there were 482 breakthrough hospitalizations in Clark County and 158 breakthrough deaths, meaning that 0.04 percent of vaccinated individuals in Clark County have been hospitalized and 0.01 percent have died. Of the people hospitalized with breakthrough infections, 60 percent had underlying conditions, 73 percent were 65 years or older and 59 percent were men.
Southern Nevada Health District data show that breakthrough cases represented about a fifth of cases in Clark County in September. Fully vaccinated people made up 21.4 percent of cases last month, compared to 78.6 percent for unvaccinated people.
Deaths
The number of new COVID-19 deaths reported on average each day remains high, though slightly down from last week.
As of Wednesday, 20 COVID-19 deaths were being reported on average each day over the prior seven days, down from 23 last week. Last summer's surge peaked at an average of 21 daily deaths, while the fall and winter surge peaked at 45 daily deaths.
Over the last seven days, 139 new COVID-19 deaths have been reported across the state — down from 159 last week — including:
91 in Clark County
14 in Washoe County
8 in Elko County
6 in Lyon and Nye counties
3 in Carson City and Churchill counties
2 in Douglas, Humboldt and Pershing counties
1 in Esmeralda, the county's first COVID-19 death, and Lincoln
Since the beginning of the pandemic, there have been 7,246 deaths in Nevada from COVID-19. In the last month, 642 deaths from COVID-19 were reported statewide, about 9 percent of the deaths reported statewide since the beginning of the pandemic.
One in 425 Nevadans has died from COVID-19.
Hospitalizations
The number of people hospitalized with COVID-19 statewide continues to decrease.
As of Wednesday, there were 840 people hospitalized with confirmed or suspected cases of COVID-19 across the state, down from 922 last week and significantly down from this wave's peak of 1,317 on Aug. 10. The peak of last summer's wave was 1,165, which the state hit on July 31, 2020, and the peak of the fall and winter wave was 2,025, on Dec. 13, 2020.
Hospitalization numbers have continued to decrease in Clark and Washoe counties while rural Nevada continues to see high numbers of hospitalizations.
"Clark County and northern Nevada are seeing fewer COVID-19 hospitalizations indicating that the state has peaked and has crested the current wave of illness," the Nevada Hospital Association wrote in its weekly report. "Rural Nevada continues to be hard hit, with most staffed rural ICU beds at 100% occupancy."
The hospital association noted that staffing challenges continue to plague hospitals statewide.
County by county
Clark, Pershing and White Pine remain the only counties not to be considered by the state as at elevated risk for the spread of COVID-19.
Counties are considered at risk for elevated spread of COVID-19 if they meet two of the following three metrics:
The average number of tests per day per 100,000, calculated over a 14-day period. If this number is less than 100, a county could be considered at risk.
The case rate per 100,000, calculated by taking the number of cases diagnosed and reported over a 30-day period. If this number is greater than 200, a county could be considered at risk.
The case rate per 100,000 and the test positivity rate, calculated over a 14-day period with a seven-day lag. If the case rate is greater than 50 and the test positivity rate is greater than 8.0 percent, a county could be considered at risk.
All Nevada counties remain flagged for having high case rates, though Clark, Pershing and White Pine are not flagged for either of the other two metrics.
The state continues to align its mask mandate with federal guidance, meaning it is using the CDC's community transmission tracker to determine which counties are at substantial or high risk for the spread of COVID-19 and therefore required to abide by indoor mask mandates for vaccinated and unvaccinated individuals alike.
Under the CDC's metrics, counties are considered at risk for "high" transmission if they have more than 100 cases per 100,000 residents in the last seven days, "substantial" if they have between 50 and 100, "moderate" if they have between 10 and 50 and "low" if they have fewer than 10.
As of Tuesday, all Nevada counties except Lincoln were considered at "high" risk of transmission. All counties remain subject to universal indoor masking precautions for both vaccinated and unvaccinated individuals for now.
Lincoln, which was deemed to have "low" transmission this week, could have its mask mandate lifted on Oct. 15 for vaccinated individuals if it remains at "low" or "moderate" transmission next week.
Counties can have mask mandates put in place if they have two weeks of "substantial" or "high" transmission; those mask mandates will automatically be removed after two weeks of "low" transmission.
Read more of our pandemic coverage here. You can also find the latest COVID-19 data on our data page.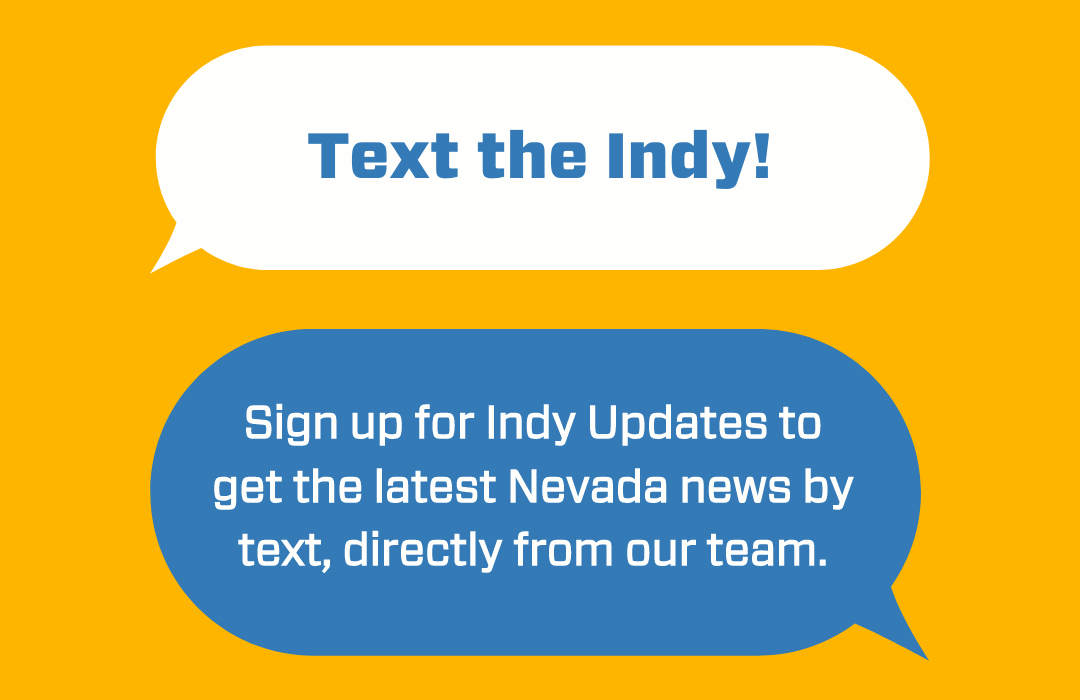 Featured Videos