Coronavirus Contextualized, 63rd edition: Nevada recovers from its summer COVID-19 wave as the booster shot effort continues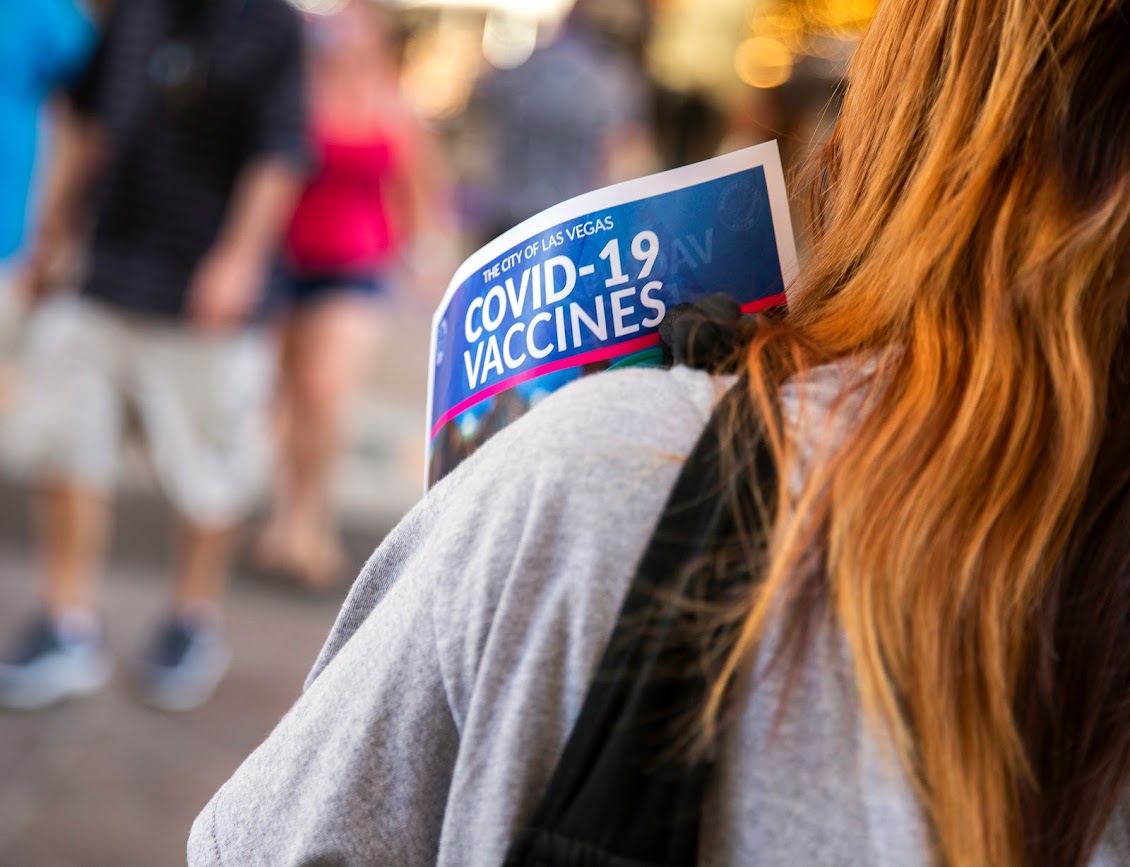 Welcome to the 63rd installment of "Coronavirus Contextualized."
Since the beginning of the pandemic, we have brought you the latest COVID-19 numbers in Nevada, including cases, hospitalizations and deaths, and provided context to them on a near-weekly basis through this series. (Prior editions of "Coronavirus Contextualized" live here.)
"Coronavirus Contextualized" publishes on a semi-regular basis, meaning that if cases are increasing or decreasing, you can expect to see a new story every week or every other week, and if cases are stable, you might not see a new story for a few weeks.
Don't fear, though: You can find the latest data daily on our COVID-19 data page and on Twitter. As always, you can reach out to [email protected] with any questions.
Below, we take a look at how Nevada is continuing to recover from its summer COVID-19 wave as the effort to administer booster shots to Nevada's most at-risk individuals continues. While booster doses of the Pfizer vaccine have already been approved and are being administered in Nevada, an advisory panel to the Food and Drug Administration recommended on Thursday that Moderna booster shots also be given.
Cases
Statewide case numbers were slightly up this week from the previous week, though they appear to still be on an overall downward trend.
As of Thursday, 709 new cases were reported on average each day over the previous six days, up slightly from 660 on Sunday but still significantly down from the highest point of the current wave, 1,226, which the state hit on Sept. 13.
Ellie Graeden, founder and CEO of Talus Analytics and an adjunct faculty member at Georgetown University's Center for Global Health Science and Security, said on a press call this week that most models agree that cases will continue to decline into the fall both in Nevada and nationally, so long as mask usage and vaccinations continue at current rates and barring the emergence of a new, more transmissible variant.
"Nationally, one model predicts a continuous decline in cases until March 2022, and another predicts that cases will rise back to near current levels by January 2022," said Graeden, who has been consulting with the state on its COVID-19 response. "This sort of range in modeling is relatively common but gives us an indication of where we expect the pandemic to head next."
In Clark County, which was hit early and hard by the latest wave of the virus, cases continue to decrease, hitting a seven-day average of 437 on Thursday. That's down from 490 last week and significantly down from 917 on Aug. 1, the highest point of the current wave.
Cases also appear to finally be trending down in Washoe County, which was hit later by the current wave of the virus. After hitting a high point of 304 on Sept. 15, cases have been steadily decreasing, hitting 93 on Thursday.
Washoe County's case rate — which at the peak of the current wave was more than double Clark County's, when adjusted for population size — is now about equal to Clark's. As of Thursday, Clark County was seeing 19 cases reported per 100,000 residents each day over the previous seven days, only slightly less than the 20 Washoe County was seeing. The case rate in the other 15 counties continues to be significantly higher, 52.
According to the Nevada State Public Health Lab's weekly lineage report, the Delta variant was responsible for at least 88.9 percent of sequenced COVID-19 cases over the last 14 days. (Not all COVID-19 samples are pulled aside for genetic sequencing, though sequenced cases are used to extrapolate a variant's prevalence in the overall population.)
Since the beginning of the pandemic, there have been 440,500 COVID-19 cases confirmed statewide, meaning 1 in 7 Nevadans has tested positive for the virus. A little less than 8 percent of those cases, 34,288, have been diagnosed in the last month, and a little more than 1 percent, or 4,963 cases, have been reported in the last week.
Test positivity
The statewide test positivity rate, which looks at the percentage of tests coming back positive out of the total tested, also continues to decrease.
It is not possible to independently calculate the test positivity rate based on test encounters because the state only publicly reports the number of positive cases, not the number of positive test encounters. However, the state does provide this number, calculated as an average over a 14-day period with a seven-day lag.
As of Tuesday, that number was 7.9 percent, down from the 8.4 percent last week. Still, the state's test positivity rate remains above the World Health Organization's recommended 5 percent threshold.
Since the beginning of the pandemic, more than 2.1 million people — nearly 70 percent of Nevadans — have been tested for COVID-19, and there have been more than 5 million individual testing encounters.
Vaccinations
State vaccine distribution numbers have fallen to slightly above where they were a couple of weeks ago after a brief uptick last week.
As of Thursday, about 7,000 vaccines were reported administered each day over the last seven days, down from a high of 9,500 on Saturday and slightly above where it was two weeks ago at 6,300. 
Nearly 62 percent of Nevadans now have been either partially or fully vaccinated against COVID-19 — with 52 percent now fully vaccinated — and 25 percent of Nevadans eligible for the vaccine have yet to receive it.
Since vaccinations started in December, more than 1.9 million people have received at least one dose of the COVID-19 vaccine and more than 1.6 million Nevadans have been fully vaccinated.
Among the counties, Carson City continues to have the highest percentage of residents fully vaccinated against COVID-19 at 58.1 percent, followed by Washoe County at 55.2 percent, Douglas County at 49.9 percent and Clark County at 47.1 percent. Tiny Storey County has still vaccinated the least, with only 17.5 percent of its residents partially or fully vaccinated.
Nationally, Nevada ranks 32nd among the 50 states for percentage of its population fully vaccinated, behind all of its neighbors except Idaho, which ranks 48th.
Breakthrough cases
There have been 10,449 breakthrough cases — fully vaccinated individuals who have tested positive for COVID-19 — in Clark County as of Sept. 30, meaning that 0.97 percent of fully vaccinated individuals have contracted the virus. The Southern Nevada Health District did not release a report last week because of "revisions in the methodology."
In Washoe County, there have been 3,561 breakthrough cases as of Thursday, representing 1.37 percent of fully vaccinated people in the county. Those numbers have also not been updated since last week.
As of Sept. 30, there were 482 breakthrough hospitalizations in Clark County and 158 breakthrough deaths, meaning that 0.04 percent of vaccinated individuals in Clark County have been hospitalized and 0.01 percent have died. Of the people hospitalized with breakthrough infections, 60 percent had underlying conditions, 73 percent were 65 years or older and 59 percent were men.
Southern Nevada Health District data show that breakthrough cases represented about a fifth of cases in Clark County in September. Fully vaccinated people made up 21.4 percent of cases last month, compared to 78.6 percent for unvaccinated people.
Deaths
The number of new COVID-19 deaths reported on average each day remains high, though it continues to fluctuate.
As of Thursday, 19 COVID-19 deaths were being reported on average each day over the prior seven days, up slightly from 18 last week. Last summer's surge peaked at an average of 21 daily deaths, while the fall and winter surge peaked at 45 daily deaths.
Over the last seven days, 134 new COVID-19 deaths have been reported across the state — slightly down from 139 last week — including:
91 in Clark County
13 in Washoe County
10 in Nye County
7 in Elko County
5 in Humboldt County
2 each in Churchill and Lyon counties
1 each in Douglas, Esmeralda, Pershing and Eureka, the county's first COVID-19 death.
Since the beginning of the pandemic, there have been 7,412 deaths in Nevada from COVID-19. In the last month, 650 deaths from COVID-19 were reported statewide, nearly 9 percent of the deaths reported statewide since the beginning of the pandemic.
One in 416 Nevadans has died from COVID-19.
Hospitalizations
The number of people hospitalized with COVID-19 continues to decrease statewide, reflecting decreases in northern, southern and rural parts of the state.
As of Wednesday, there were 758 people hospitalized with confirmed or suspected cases of COVID-19 across the state, down from 840 last week and significantly down from this wave's peak of 1,317 on Aug. 10. The peak of last summer's wave was 1,165, which the state hit on July 31, 2020, and the peak of the fall and winter wave was 2,025, on Dec. 13, 2020.
Joan Hall, president of Nevada Rural Hospital Partners, which represents rural hospitals across the state, said during a press call this week that hospital capacity issues continue to strain facilities in the most remote parts of the state, though problems are not as widespread as they once were. However, she said that ICU capacity remains at 100 percent in most rural hospitals.
"Our hospitals are rallying for their communities, for the community's health and safety," Hall said.
County by county
As the state continues to recover from this recent COVID-19 wave, fewer counties remain at elevated risk for COVID-19, according to the state's dashboard. As of Thursday, Washoe, Douglas, Lyon, Churchill, Mineral, Nye, Lander, Humboldt and Elko counties were flagged.
Counties are considered at risk for elevated spread of COVID-19 if they meet two of the following three metrics:
The average number of tests per day per 100,000, calculated over a 14-day period. If this number is less than 100, a county could be considered at risk.
The case rate per 100,000, calculated by taking the number of cases diagnosed and reported over a 30-day period. If this number is greater than 200, a county could be considered at risk.
The case rate per 100,000 and the test positivity rate, calculated over a 14-day period with a seven-day lag. If the case rate is greater than 50 and the test positivity rate is greater than 8.0 percent, a county could be considered at risk.
All Nevada counties do, however, remain flagged for having high case rates.
The state continues to align its mask mandate with federal guidance, meaning it is using the CDC's community transmission tracker to determine which counties are at substantial or high risk for the spread of COVID-19 and therefore required to abide by indoor mask mandates for vaccinated and unvaccinated individuals alike.
Under the CDC's metrics, counties are considered at risk for "high" transmission if they have more than 100 cases per 100,000 residents in the last seven days, "substantial" if they have between 50 and 100, "moderate" if they have between 10 and 50 and "low" if they have fewer than 10.
As of Wednesday, all Nevada counties except Esmeralda and White Pine were considered at "high" risk of transmission. All counties remain subject to universal indoor masking precautions for both vaccinated and unvaccinated individuals for now.
Esmeralda and White Pine, which were deemed this week to have "low" and "moderate" transmission, respectively, could have their mask mandates lifted on Oct. 22 for vaccinated individuals if they remain at "low" or "moderate" transmission next week.
Lincoln, which was at "low" transmission last week, is back to "high" transmission this week.
Counties can have mask mandates put in place if they have two weeks of "substantial" or "high" transmission; those mask mandates will automatically be removed after two weeks of "low" transmission.
Read more of our pandemic coverage here. You can also find the latest COVID-19 data on our data page.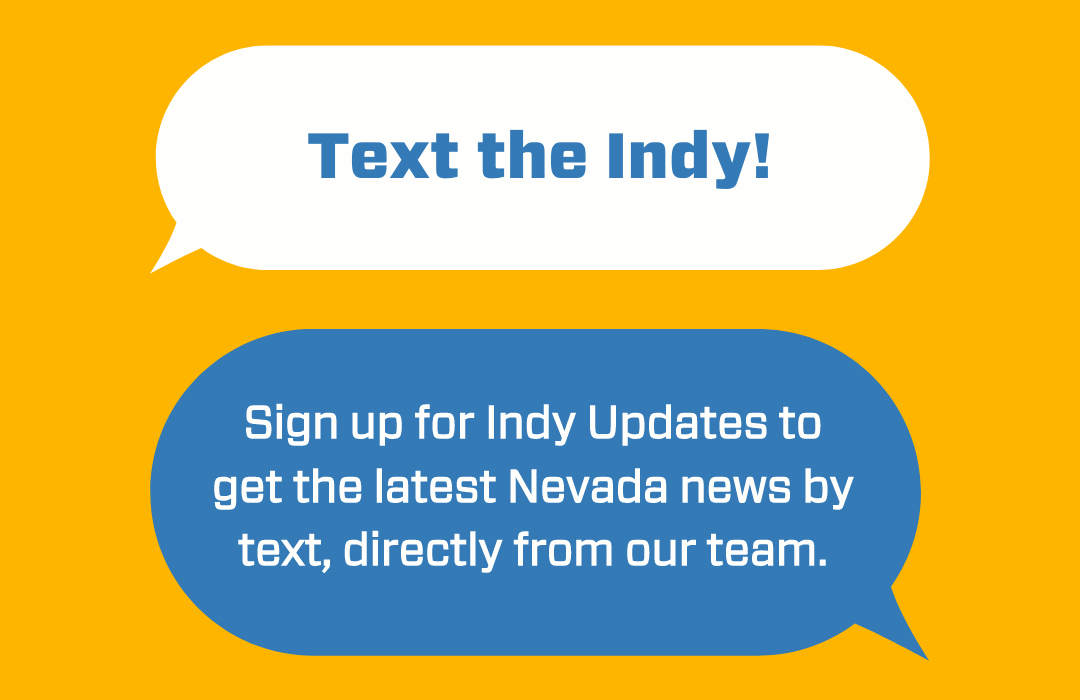 Featured Videos
Comment Policy (updated 4/20/2021): Please keep your comments civil. We reserve the right to delete comments or ban users who engage in personal attacks, use an excess of profanity, make verifiably false statements or are otherwise nasty. Comments that contain links must be approved by admin.