Coronavirus Contextualized, 64th edition: Cases plateau in Washoe while the rest of Nevada continues to recover from summer Delta surge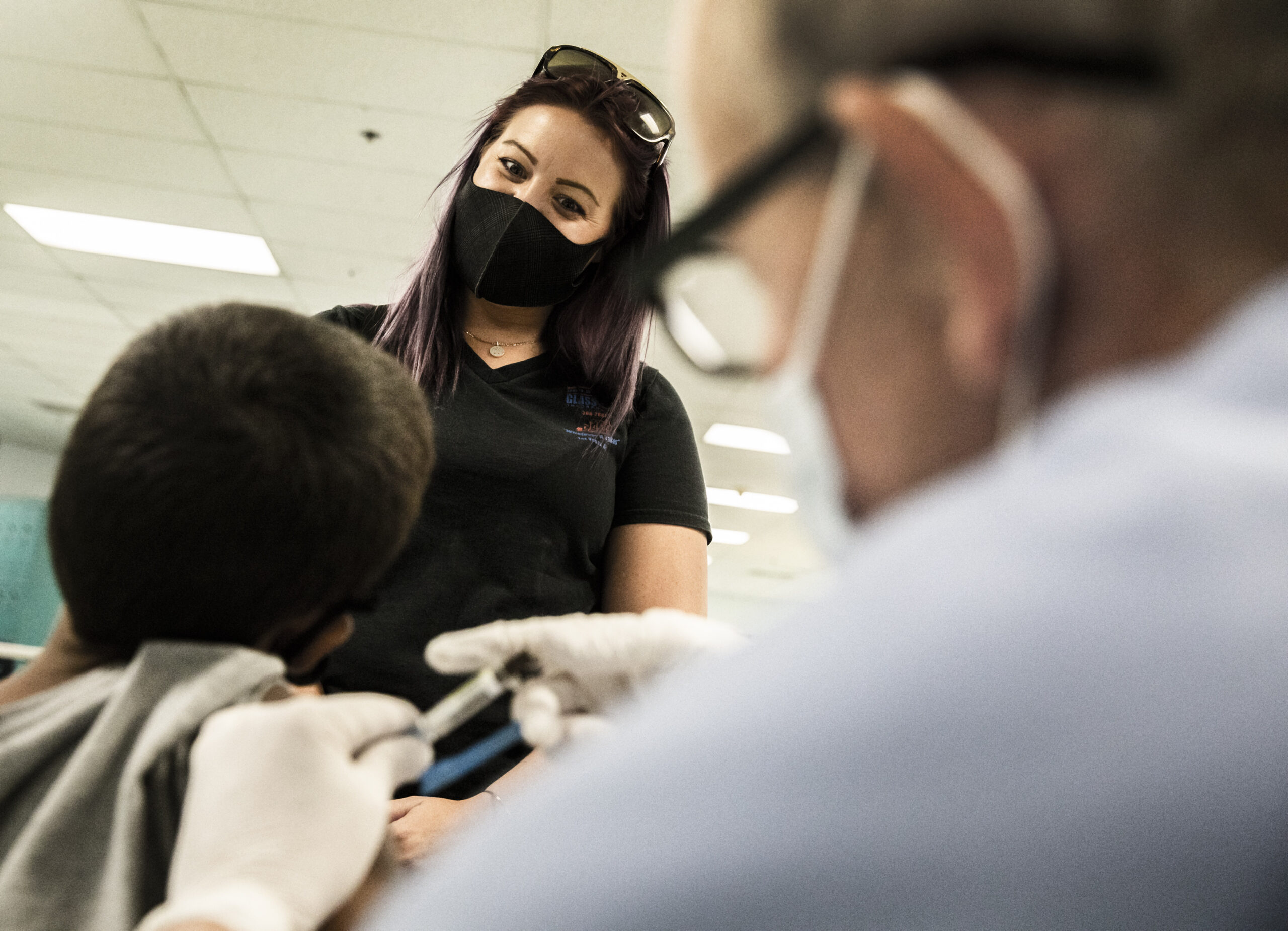 Welcome to the 64th installment of "Coronavirus Contextualized."
Since the beginning of the pandemic, we have brought you the latest COVID-19 numbers in Nevada, including cases, hospitalizations and deaths, and provided context to them on a near-weekly basis through this series. (Prior editions of "Coronavirus Contextualized" live here.)
"Coronavirus Contextualized" publishes on a semi-regular basis, meaning that if cases are increasing or decreasing, you can expect to see a new story every week or every other week, and if cases are stable, you might not see a new story for a few weeks.
Don't fear, though: You can find the latest data daily on our COVID-19 data page and on Twitter. As always, you can reach out to [email protected] with any questions.
Below, we look at the state's improving COVID-19 metrics, though Washoe County started to see a plateau in its declining case numbers this week.
Cases
Statewide, COVID-19 cases continued to see a downward trend this week.
As of Thursday, 622 new cases were reported on average each day over the previous seven days, down from 709 last week and significantly down from the highest point of the current wave, 1,226, which the state hit on Sept. 13.
In Clark County, which was hit early and hard by the latest wave of the virus, cases continued to decrease, hitting a seven-day average of 363 on Thursday. That's down from 437 last week and significantly down from 917 on Aug. 1, the highest point of the current wave.
Cases are also down in Washoe County, which was hit later by the current wave of the virus, though they have plateaued in recent days. After hitting a high point of 304 on Sept. 15, the seven-day average has been fluctuating between 100 and 111 for the last week.
"We had seen a really good downward trend occurring with numbers of cases of COVID-19 since about mid-September," said Kevin Dick, Washoe County district health officer, on a press call this week. "Unfortunately, though, what we've seen over the past week and a half or so has been a real flattening of that decline. It appears that we're plateauing at a fairly high level of cases."
He said the level of cases the county is seeing currently "is beyond what we can keep up with each day with all of the disease investigation and contact tracing efforts."
"This is particularly concerning that we're at this level with our holiday season coming up [and] our flu and respiratory disease season," Dick said.
Washoe County's case rate, which was about equal to Clark County's last week, is now slightly above Clark's as cases continue to decline in Clark but level out in Washoe. As of Thursday, Clark County was seeing 16 cases reported per 100,000 residents each day over the previous seven days, while Washoe County's case rate was at 23. The case rate in the other 15 counties continues to be significantly higher than both urban counties at 44.
Since the beginning of the pandemic, there have been 444,855 COVID-19 cases confirmed statewide, meaning 1 in 7 Nevadans has tested positive for the virus. About 7 percent of those cases, 31,308, have been diagnosed in the last month, and a little less than 1 percent, or 4,355 cases, have been reported in the last week.
Test positivity
The statewide test positivity rate, which looks at the percentage of tests coming back positive out of the total tested, also continues to decrease.
It is not possible to independently calculate the test positivity rate based on test encounters because the state only publicly reports the number of positive cases, not the number of positive test encounters. However, the state does provide this number, calculated as an average over a 14-day period with a seven-day lag.
As of Tuesday, that number was 7.3 percent, down from 7.8 percent last week and significantly down from 14.9 percent at the peak of the current wave on Aug. 13. Still, the state's test positivity rate remains above the World Health Organization's recommended 5 percent threshold.
Since the beginning of the pandemic, more than 2.1 million people — more than 70 percent of Nevadans — have been tested for COVID-19, and there have been more than 5.1 million individual testing encounters.
Vaccinations
The pace of vaccine distribution in Nevada remains fairly level.
As of Thursday, about 6,700 vaccines were reported administered each day over the last seven days, slightly less than the 7,000 reported last week.
More than 62 percent of Nevadans now have been either partially or fully vaccinated against COVID-19 — with 52 percent fully vaccinated — and a little less than 25 percent of Nevadans eligible for the vaccine have yet to receive it.
Since vaccinations started in December, more than 1.9 million people have received at least one dose of the COVID-19 vaccine and more than 1.6 million Nevadans have been fully vaccinated.
Among the counties, Carson City continues to have the highest percentage of residents fully vaccinated against COVID-19 at 58.1 percent, followed by Washoe County at 55.5 percent, Douglas County at 49.9 percent and Clark County at 47.6 percent. Tiny Storey County has still vaccinated the least, with only 17.5 percent of its residents partially or fully vaccinated.
Nationally, Nevada ranks 31st among the 50 states for percentage of its population fully vaccinated, behind all of its neighbors except Idaho, which ranks 49th.
Breakthrough cases
There have been 10,601 breakthrough cases — fully vaccinated individuals who have tested positive for COVID-19 — in Clark County as of Thursday, meaning that 0.97 percent of fully vaccinated individuals have contracted the virus.
In Washoe County, there have been 4,147 breakthrough cases as of Thursday, representing 1.57 percent of fully vaccinated people in the county.
To date, there have been 539 breakthrough hospitalizations in Clark County and 170 breakthrough deaths, meaning that 0.04 percent of vaccinated individuals in Clark County have been hospitalized and 0.01 percent have died. Of the people hospitalized with breakthrough infections, 63 percent had underlying conditions, 76 percent were 65 years or older and 58 percent were men.
Southern Nevada Health District data show that breakthrough cases have made up about 23 percent of all cases in October so far. Non-breakthrough cases make up the remaining 77 percent.
Deaths
The number of new COVID-19 deaths appeared to be slightly down this week, though daily averages continue to fluctuate.
As of Thursday, 14 COVID-19 deaths were being reported on average each day over the prior seven days, down from 19 last week. Last summer's surge peaked at an average of 21 daily deaths, while the fall and winter surge peaked at 45 daily deaths.
Over the last seven days, 101 new COVID-19 deaths have been reported across the state — down from 134 last week — including:
64 in Clark County
15 in Washoe County
7 in Elko County
4 in Churchill and Nye counties
3 in Lyon County
2 in Carson City and Humboldt County
Since the beginning of the pandemic, there have been 7,513 deaths in Nevada from COVID-19. In the last month, 595 deaths from COVID-19 were reported statewide, nearly 8 percent of the deaths reported statewide since the beginning of the pandemic.
One in 410 Nevadans has died from COVID-19.
Hospitalizations
The number of people hospitalized with COVID-19 continues to decrease statewide.
As of Wednesday, there were 628 people hospitalized with confirmed or suspected cases of COVID-19 across the state, down from 758 last week and significantly down from this wave's peak of 1,317 on Aug. 10. The peak of last summer's wave was 1,165, which the state hit on July 31, 2020, and the peak of the fall and winter wave was 2,025, on Dec. 13, 2020.
Still, the Nevada Hospital Association noted in its weekly report that hospitals continue to experience staffing challenges. All regions of the state — north, south and rural — were listed as being under "alert" status for staffing levels, one step away from "crisis" status.
"More than a third of all short-term acute care hospitals report staffing shortages that are anticipated to continue for a significant timeframe," the hospital association wrote.
The hospital association attributed "slow declines" in hospitalization numbers to mask wearing, social distancing, and "other infection control measures."
The association said that the flu is not yet prevalent in the state and flu-related hospitalizations are "essentially nonexistent."
County by county
Even as the state recovers from the recent wave of COVID-19, nine counties remain flagged as at elevated risk for the spread of COVID-19, according to the state's dashboard. As of Thursday, Washoe, Douglas, Lyon, Storey, Mineral, Churchill, Humboldt, Elko and Nye were flagged.
Counties are considered at risk for elevated spread of COVID-19 if they meet two of the following three metrics:
The average number of tests per day per 100,000, calculated over a 14-day period. If this number is less than 100, a county could be considered at risk.
The case rate per 100,000, calculated by taking the number of cases diagnosed and reported over a 30-day period. If this number is greater than 200, a county could be considered at risk.
The case rate per 100,000 and the test positivity rate, calculated over a 14-day period with a seven-day lag. If the case rate is greater than 50 and the test positivity rate is greater than 8.0 percent, a county could be considered at risk.
All Nevada counties except Storey are considered to have high case rates. Storey, however, has been flagged for low testing rates and a too-high test positivity rate.
The state continues to align its mask mandate with federal guidance, meaning it is using the CDC's community transmission tracker to determine which counties are at substantial or high risk for the spread of COVID-19 and therefore required to abide by indoor mask mandates for vaccinated and unvaccinated individuals alike.
Under the CDC's metrics, counties are considered at risk for "high" transmission if they have more than 100 cases per 100,000 residents in the last seven days, "substantial" if they have between 50 and 100, "moderate" if they have between 10 and 50 and "low" if they have fewer than 10.
As of Wednesday, all Nevada counties except Esmeralda were considered at "high" or "substantial" risk of transmission. As a result, all counties except Esmeralda remain subject to universal indoor masking precautions for both vaccinated and unvaccinated individuals.
Esmeralda, which was determined to be at "low" risk of transmission for two weeks in a row, had its mask mandate for vaccinated individuals lifted on Friday. Unvaccinated individuals must, however, continue to wear a mask.
White Pine, which was at "moderate" transmission last week, is back to "high" transmission this week.
Counties can have mask mandates put in place if they have two weeks of "substantial" or "high" transmission; those mask mandates will automatically be removed after two weeks of "low" transmission.
Read more of our pandemic coverage here. You can also find the latest COVID-19 data on our data page.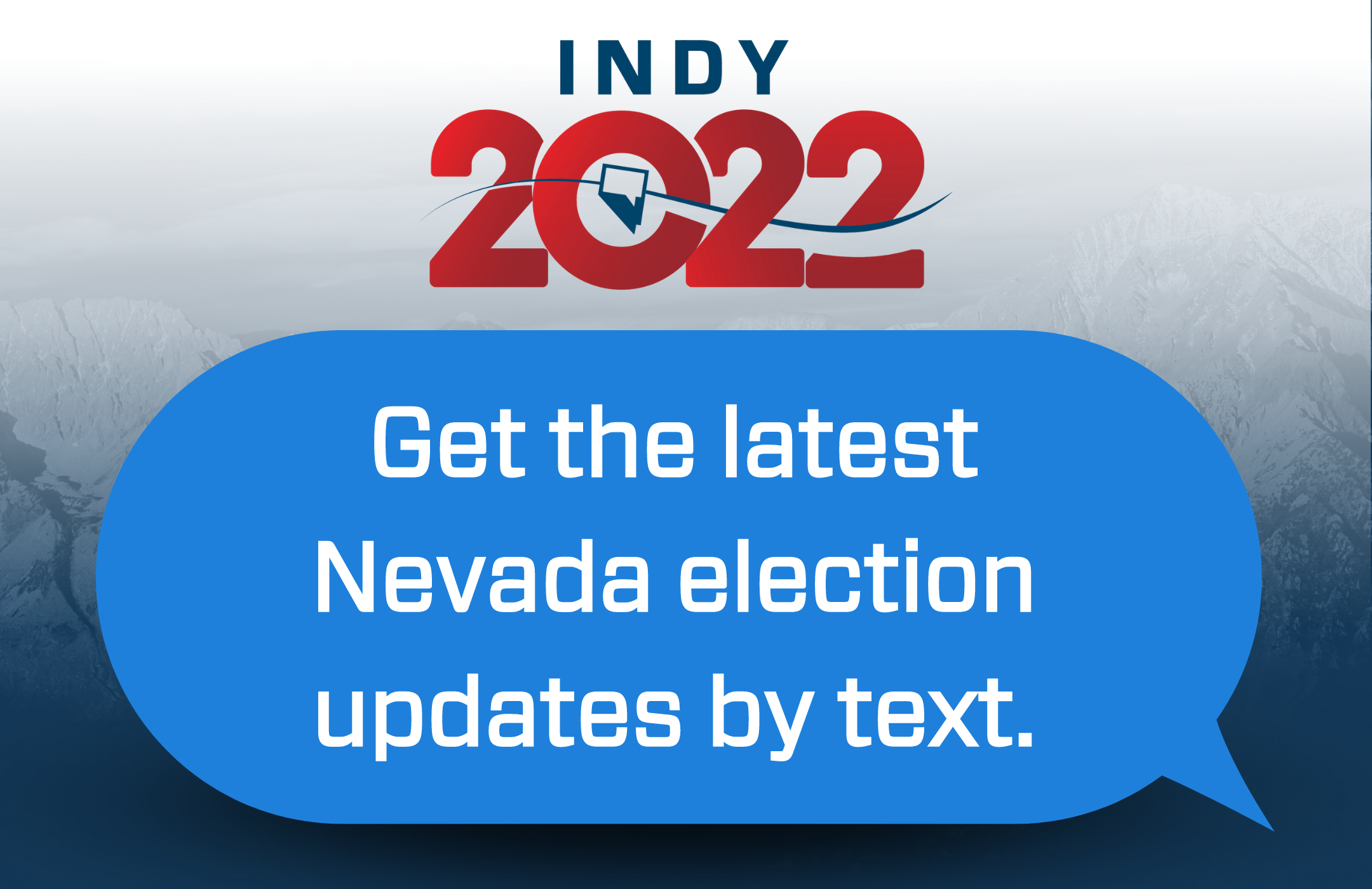 Featured Videos
Comment Policy (updated 4/20/2021): Please keep your comments civil. We reserve the right to delete comments or ban users who engage in personal attacks, use an excess of profanity, make verifiably false statements or are otherwise nasty. Comments that contain links must be approved by admin.