Coronavirus Contextualized, 66th edition: Nevada readies itself for the Omicron variant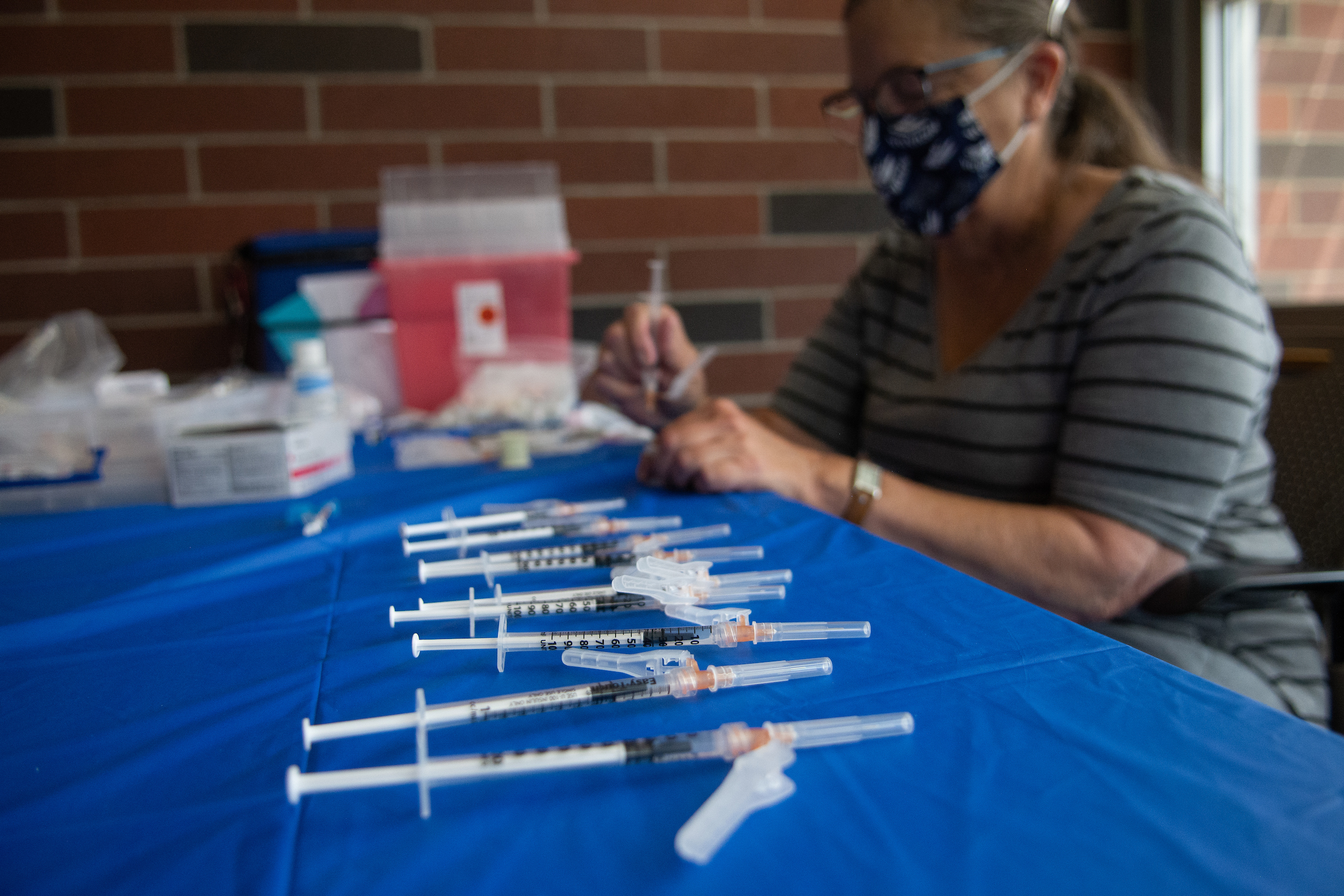 Welcome to the 66th installment of "Coronavirus Contextualized."
Since the beginning of the pandemic, we have brought you the latest COVID-19 numbers in Nevada, including cases, hospitalizations and deaths, and provided context to them on a near-weekly basis through this series. (Prior editions of "Coronavirus Contextualized" live here.)
"Coronavirus Contextualized" publishes on a semi-regular basis, meaning if cases are increasing or decreasing, you can expect to see a new story every week or every other week, and if cases are stable, you might not see a new story for a few weeks.
Don't fear, though: You can find the latest data daily on our COVID-19 data page and on Twitter. As always, you can reach out to [email protected] with any questions.
This week, states across the nation began announcing their first cases of the Omicron variant, the latest COVID-19 to be designated a "variant of concern" by the World Health Organization. California announced the country's first case of Omicron, in a traveler who had been in South Africa, on Wednesday, followed by cases in several other states, including Minnesota, Colorado and New York, on Thursday.
Omicron has yet to be identified in Nevada, though Dr. Mark Pandori, director of the Nevada State Public Health Lab, said it's likely a matter of not if but when.
"A virus like this probably doesn't exit our population, period, and that's a reality that we all have to get used to," Pandori said in an interview on Thursday. "We have to do our best to figure out how to live safely with it, and the way to live safely with it is to get vaccinated and to wear a mask."
State epidemiologist Melissa Peek-Bullock, during a state press call on Thursday afternoon, said travelers coming from the eight southern African countries placed under a travel ban by the U.S. will be monitored, adding that no one in the state is under active investigation as a suspected Omicron case. Any specimens from travelers to those countries or anyone who tests positive and has close contact with someone with international travel will be sent to the Nevada State Public Health Lab for added genomic surveillance, she said.
Brian Labus, an assistant professor of public health at UNLV, said scientists are still working to determine three things about Omicron: whether it spreads more easily, whether it causes higher rates of death and whether the vaccines are effective against it.
"These are things we don't know the answer to right now. Those are the questions we need answered before we can say what Omicron means for the community," Labus said in an interview.
State officials are continuing to stress the importance of wearing masks — announcing that the state's mask rules will remain in place at least through the holiday season — and vaccination. Fewer vaccinated people means more opportunity for the virus to mutate.
"One of the things that will happen as the virus remains in the human and animal population is that it will continue to evolve," Pandori said. "[Vaccination] is an offense to the virus because, from a genomic perspective, once you decelerate its ability to go from person to person, you decelerate its evolution, and that is the only way to prevent Omicron from becoming Pi or Omega."
With that in mind, we take a look at the COVID-19 situation in Nevada below.
Cases
The number of new COVID-19 cases reported on average each day has been fluctuating for the last few weeks in a rough plateau that is both below the peak of the summer surge but still significantly higher than the numbers the state was seeing in the late spring and early summer.
As of Thursday, 590 new cases were reported on average each day over the previous seven days, slightly down from 616 last week after several days of fluctuating numbers over the holiday period. That number is less than half the highest point of the summer Delta wave, 1,226, which the state hit on Sept. 13.
Despite those decreases, Nevada hasn't seen as sharp or steady of a decrease coming down from the summer wave as it has previous waves prior to the arrival of the vaccine.
"There was a decline since the summer months when Delta showed up, but then it didn't keep declining. It kind of plateaued and stayed there for a while," Labus said. "We've seen a lot of ongoing transmission for an extended period of time now. It's not like they just kind of plateaued there for a week or two. We've been dealing with this for quite a while now."
Clark County, which was hit early and hard by the summer Delta wave, has been responsible for much of the plateau on the statewide level, hitting a seven-day average of 395 on Thursday. Daily case averages in Clark County have hovered between 340 and 500 for nearly two months without any substantial increasing or decreasing trends. At the peak of the current wave, the state saw 917 new cases reported on Aug. 1.
Meanwhile, cases appear to be down in Washoe County, which was hit later though significantly harder than Clark County by the Delta variant. Cases have been generally trending downward after the county hit a high of 304 on Sept. 15, but there was a brief blip of an increasing trend after Halloween in early November. As of Thursday, the county's seven-day case average sat at 106.
"We also know that there's the potential for transmission occurring from [Thanksgiving] gatherings and travel, and so we could be seeing those cases rolling in in the next week or two," said Washoe County District Health Officer Kevin Dick. "But we hope to see this downward trend continue."
Rural Nevada continues to have the highest case rates in the state. As of Thursday, Clark County was seeing 17 cases reported per 100,000 residents each day over the previous seven days, while Washoe County's case rate was 22. The case rate in the other 15 counties continues to be significantly higher than both urban counties at 26.
Numbers are, however, significantly down from where they were last year — before the vaccine was available — heading into the holiday season. For comparison, Clark County was seeing 64 cases reported per 100,000 a year ago Thursday, while Washoe's case rate was 79 and rural Nevada's was 78.
"In 2020, Thanksgiving coincided with Nevada's winter surge. Cases, hospitalizations and deaths reached an all-time high immediately following the holiday," said Dr. Ellie Graeden, founder and CEO of Talus Analytics and an adjunct faculty member at Georgetown University's Center for Global Health Science and Security, on a press call Thursday. "By contrast, all of Nevada's key COVID-19 metrics have declined in the past two weeks."
Since the beginning of the pandemic, there have been 472,416 COVID-19 cases confirmed statewide, meaning 1 in 6.5 Nevadans has tested positive for the virus. About 4 percent of those cases, 19,966, have been diagnosed in the last month, and a little less than 1 percent, or 4,127 cases, have been reported in the last week.
Test positivity
The statewide test positivity rate, which looks at the percentage of tests coming back positive out of the total tested, has generally been decreasing for the last two weeks, though the last two days have again seen upticks.
It is not possible to independently calculate the test positivity rate based on test encounters because the state only publicly reports the number of positive cases, not the number of positive test encounters. However, the state does provide this number, calculated as an average over a 14-day period with a seven-day lag. (It's worth noting that 14-day lag may be responsible for differing trends between cases and test positivity.)
As of Wednesday, that number was 7.3 percent, up just barely from 7.2 percent on Monday but still down from 7.8 percent on Nov. 19, the recent peak. The state's test positivity rate remains above the World Health Organization's recommended 5 percent threshold.
Since the beginning of the pandemic, nearly 2.3 million people — more than 74 percent of Nevadans — have been tested for COVID-19, and there have been more than 5.6 million individual testing encounters.
Vaccinations
The pace of vaccine distribution in Nevada is above where it was earlier in the fall as kids between the ages of 5 and 11 continue to receive their first two doses of the vaccine and fully vaccinated Nevadans receive their booster shots.
"Even though children are at lower risk of severe COVID than adults, COVID is the eighth leading cause of death right now for 5- to 11-year-olds in the U.S., which really underscores the importance of doing everything we can to protect them," Graeden said, adding that 7.4 percent of that age group in Nevada had started the vaccination process as of Nov. 29, slightly behind the national rate of 10 percent.
As of Thursday, about 11,000 vaccines were reported administered each day over the last seven days, essentially unchanged from last week. Nearly 67 percent of Nevadans now have been either partially or fully vaccinated against COVID-19, with nearly 55 percent fully vaccinated. Those numbers are only up 4 percent and 2 percent, respectively, since last month.
"The vaccination numbers nationwide and in Nevada are just not very good. They're not where we need them to be to stop transmission," Labus said. "We're just going to continue to see people infected with us over a long period of time. Something really has to change with our vaccination rates to change the outcomes, and right now, the change is very slow."
Since vaccinations started in December, more than 2 million people have received at least one dose of the COVID-19 vaccine and more than 1.7 million Nevadans have been fully vaccinated.
Among the counties, Carson City continues to have the highest percentage of residents fully vaccinated against COVID-19 at 59.1 percent, followed by Washoe County at 57.3 percent, Douglas County at 50.9 percent and Clark County at 49.7 percent. Tiny Storey County has still vaccinated the least, with only 18 percent of its residents fully vaccinated.
Nationally, Nevada continues to rank 31st among the 50 states for percentage of its population fully vaccinated. It ranks 40th among the states for percentage of its fully vaccinated population to have received a booster shot at 19.2 percent.
Breakthrough cases
There have been 13,476 breakthrough cases — fully vaccinated individuals who have tested positive for COVID-19 — in Clark County as of Nov. 24, meaning that 1.17 percent of fully vaccinated individuals have contracted the virus. The Southern Nevada Health District had not yet posted its Dec. 2 report as of Thursday evening.
In Washoe County, there have been 5,851 breakthrough cases as of Thursday, representing 2.13 percent of fully vaccinated people in the county.
There have been 687 breakthrough hospitalizations and 210 breakthrough deaths in Clark County as of Nov. 24, meaning that 0.06 percent of vaccinated individuals in Clark County have been hospitalized and 0.02 percent have died. Of the people hospitalized with breakthrough infections, 66 percent had underlying conditions, 74 percent were 65 years or older and 58 percent were men.
Southern Nevada Health District data show that breakthrough cases made up about 24 percent of all cases in November. Non-breakthrough cases make up the remaining 76 percent.
Deaths
The number of new COVID-19 deaths have been generally decreasing since the summer Delta wave, though with some significant day-to-day fluctuations.
As of Thursday, 11 COVID-19 deaths were being reported on average each day over the prior seven days, down from the summer peak of 25 on Aug. 30.
Over the last seven days, 78 new COVID-19 deaths have been reported across the state including:
52 in Clark County
8 in Washoe County
5 in Carson City
3 each in Lyon and White Pine counties
2 each in Douglas and Nye counties
1 each in Churchill, Mineral and Storey counties
Since the beginning of the pandemic, there have been 8,050 deaths in Nevada from COVID-19. Nevada crossed the 8,000 death threshold on Tuesday.
One in 383 Nevadans has died from COVID-19.
Hospitalizations
The number of statewide COVID-19 hospitalizations remains relatively level, the result of a plateau in hospitalizations in Southern Nevada and decreasing hospitalizations in the north.
As of Wednesday, there were 668 people hospitalized with confirmed or suspected cases of COVID-19 across the state. Hospitalizations have been fluctuating between 620 and 750 since mid-October, significantly below the peak of the summer surge, 1,317, on Aug. 10 though still high. Before the summer surge, hospitalizations were fluctuating in the 200s.
"While this plateau is higher than the peak of the first wave's confirmed cases, hospitals have learned to better treat this disease, they have new therapies available, and are not experiencing PPE, supply, and ventilator shortages," the Nevada Hospital Association wrote in its weekly report.
County by county
Nine of the state's 17 counties are flagged as at elevated risk for the spread of COVID-19, according to the state's dashboard: Washoe, Douglas, Lyon, Churchill, Mineral, Elko, Eureka, Nye and Lincoln.
Counties are considered at risk for elevated spread of COVID-19 if they meet two of the following three metrics:
The average number of tests per day per 100,000, calculated over a 14-day period. If this number is less than 100, a county could be considered at risk.
The case rate per 100,000, calculated by taking the number of cases diagnosed and reported over a 30-day period. If this number is greater than 200, a county could be considered at risk.
The case rate per 100,000 and the test positivity rate, calculated over a 14-day period with a seven-day lag. If the case rate is greater than 50 and the test positivity rate is greater than 8.0 percent, a county could be considered at risk.
All Nevada counties except Esmeralda and Storey are considered to have high case rates.
The state continues to align its mask mandate with federal guidance, meaning it is using the CDC's community transmission tracker to determine which counties are at substantial or high risk for the spread of COVID-19 and therefore required to abide by indoor mask mandates for vaccinated and unvaccinated individuals alike.
The governor's office, during a Thursday press call, said the indoor mask mandate will remain in place through the holiday season and into the new year in counties of high or substantial transmission, though state officials are "constantly re-evaluating" the data.
"We just want to put it out there that we will continue masking through the holidays and the beginning of the year. I know that Nevadans have made great sacrifices. We're asking them to hold on just a little bit longer," DuAne Young, Sisolak's policy director, said.
Under the CDC's metrics, counties are considered at risk for "high" transmission if they have more than 100 cases per 100,000 residents in the last seven days, "substantial" if they have between 50 and 100, "moderate" if they have between 10 and 50 and "low" if they have fewer than 10.
All counties except Esmeralda County — which is experiencing continued "low" transmission — remain subject to universal indoor masking precautions for both vaccinated and unvaccinated individuals. White Pine, which is experiencing "low" transmission this week, and Storey, which is seeing "moderate" transmission, could have their mask mandates dropped in a week if the positive trends continue next week.
Clark County is experiencing "substantial" transmission, while the rest of the counties are seeing "high transmission." Counties can have mask mandates put in place if they have two weeks of "substantial" or "high" transmission; those mask mandates will automatically be removed after two weeks of "low" transmission.
Read more of our pandemic coverage here. You can also find the latest COVID-19 data on our data page.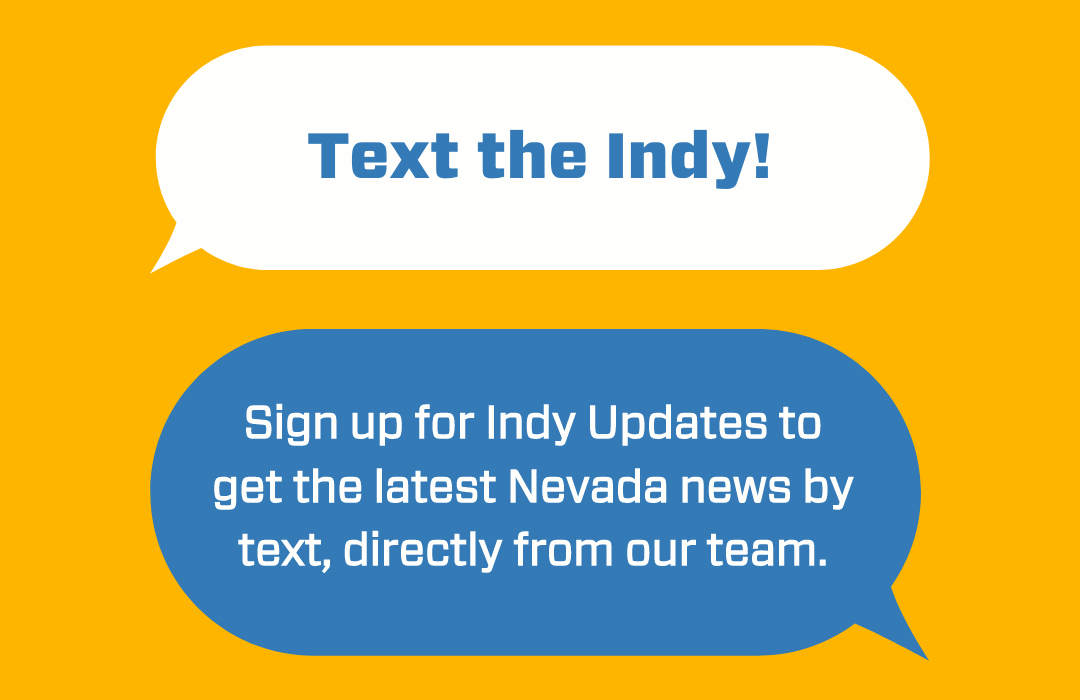 Featured Videos