Cortez Masto after visiting immigrant parents separated from kids at border: 'It's not who we are as a country'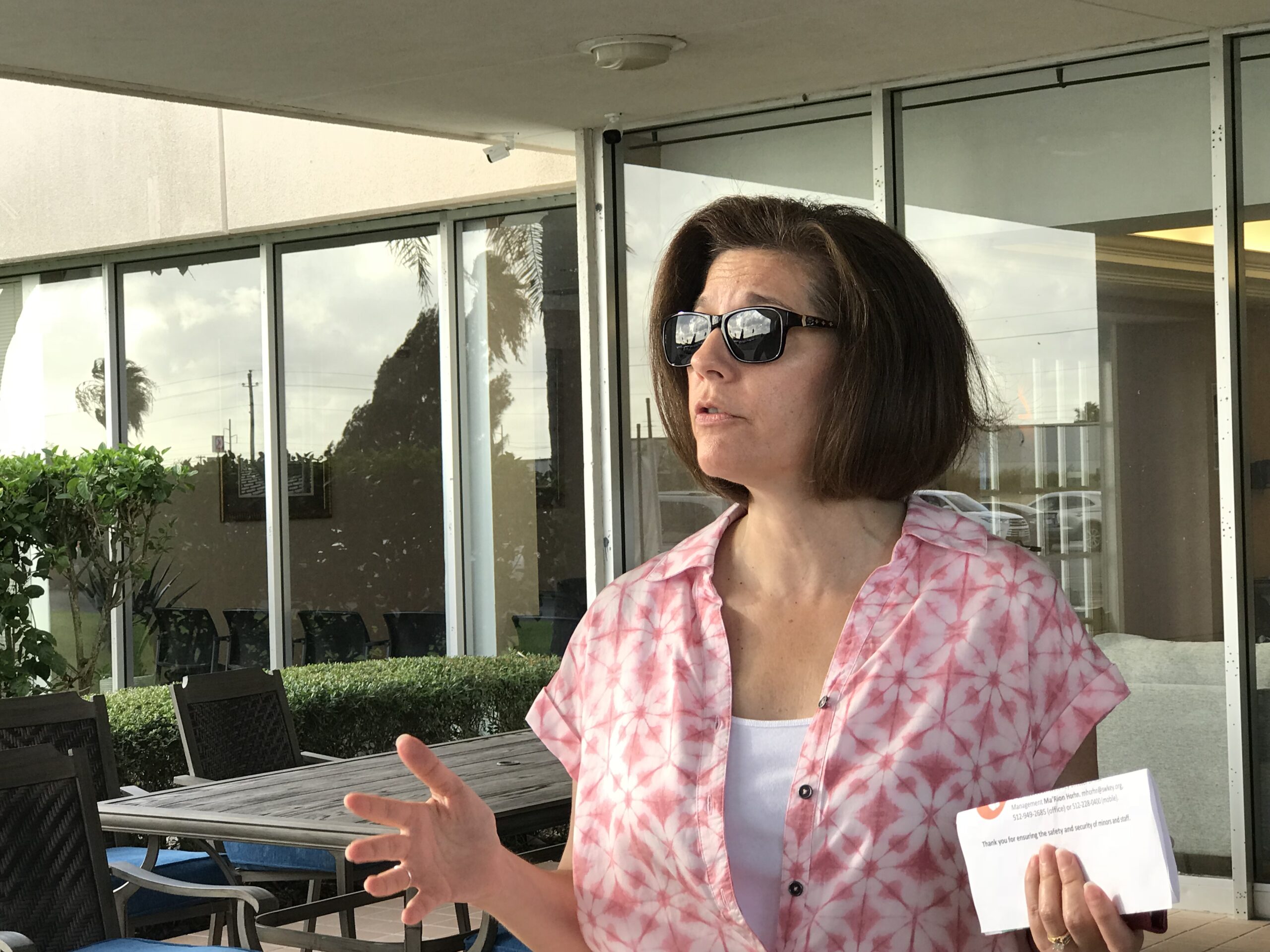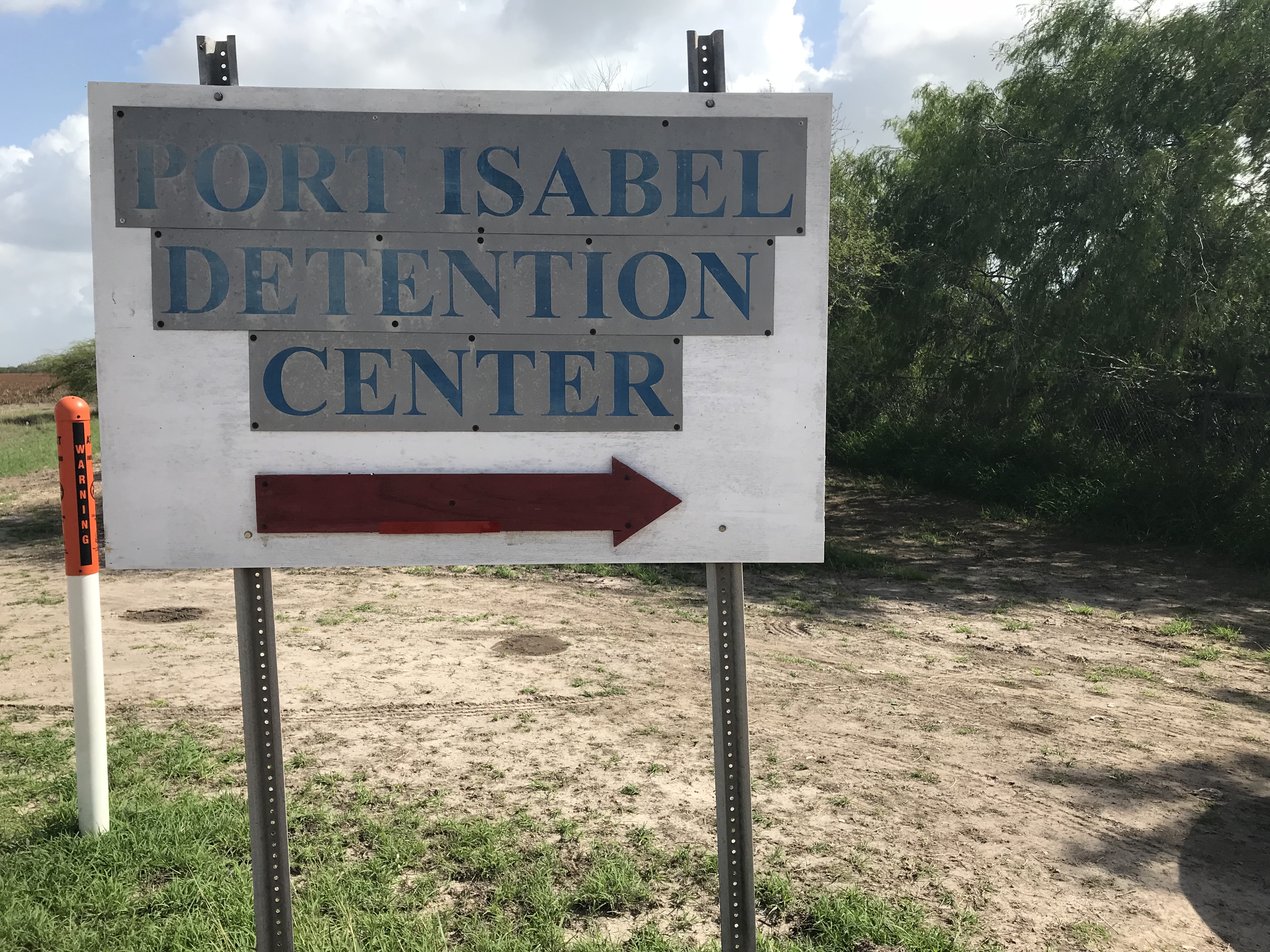 Federal agencies issued a joint statement Saturday outlining what they called a "well-coordinated" effort to reunite immigrant families separated through the Trump administration's "zero tolerance" initiative.
But the news apparently hadn't trickled down to the detainees at the Port Isabel ICE detention center in Los Fresnos, Texas — a far-flung complex set on a marshy plot of land and accessible by a deep-rutted dirt road that was technically closed for construction. When Democratic Sen. Catherine Cortez Masto arrived there Monday and asked a roomful of people who would be willing to talk with her, all hands shot up.
Detainees clad in matching navy blue uniforms were starved for information about their children — they said guards change the channel whenever stories about family separation come on the TV — and some whose kids had never been alone wondered how their children were handling their first time apart from mom and dad.
"When I told them that a majority of this country saw what this administration did by separating their families, and was outraged and are now protesting, and are with them and fighting for them, they got smiles on their faces," Cortez Masto said after her visit to reporters, who weren't allowed inside the center and were shooed away even from the guard booth outside the complex. "They had no idea. No idea."
Family separation emerged after Attorney General Jeff Sessions announced that all who cross the border illegally will be criminally prosecuted. Instead of being released into the community for the misdemeanor offense and told to return for their court date, migrants are all held in detention centers — and their children, because they're not allowed in adult detention centers, are sent elsewhere.
Attorney Norma Sepulveda, who spoke to reporters from her SUV as she headed out of the detention center complex, said most of her seven pro bono clients don't know where their children are. Parents are handed phone numbers, but when they call, the phone just keeps ringing.
In one of her cases, involving a father who entered the country illegally about two weeks ago, the client has relatives who live legally in the U.S. and know better how to navigate the system. With his 9-year-old daughter's alien identification number at hand, the family has determined that the girl was taken first to Chicago and then to Arizona, although he hasn't talked to her in about a week.
In Sepulveda's other cases, involving Central American migrants who have fewer if any roots in the U.S., the parents are completely in the dark.
Cortez Masto said there's a disconnect between what federal agencies say publicly and what's happening on the ground. Although ICE said Saturday it had "dedicated the Port Isabel Service Processing Center as the primary family reunification and removal center for adults in their custody," staff at the center told her they couldn't accommodate children there, so the use of the term "family reunification" was a mystery.
When Cortez Masto tried to arrange a visit to Casa Presidente, a shelter for detained children that's run by the nonprofit Southwest Key, she was told she needed to schedule at least two weeks in advance and was asked to leave when she showed up Monday morning. Officials offered to show her around a center in New York, but she said she wanted to see what was happening on the southwest border.
And the senator said she is not confident that the Department of Health and Human Services, as it said in the statement on Saturday, knows where all children in its custody are.
"If they know where the children are they're sure as hell not trying to make an opportunity for them to have contact with their parents," she said. "To me, that's heartless."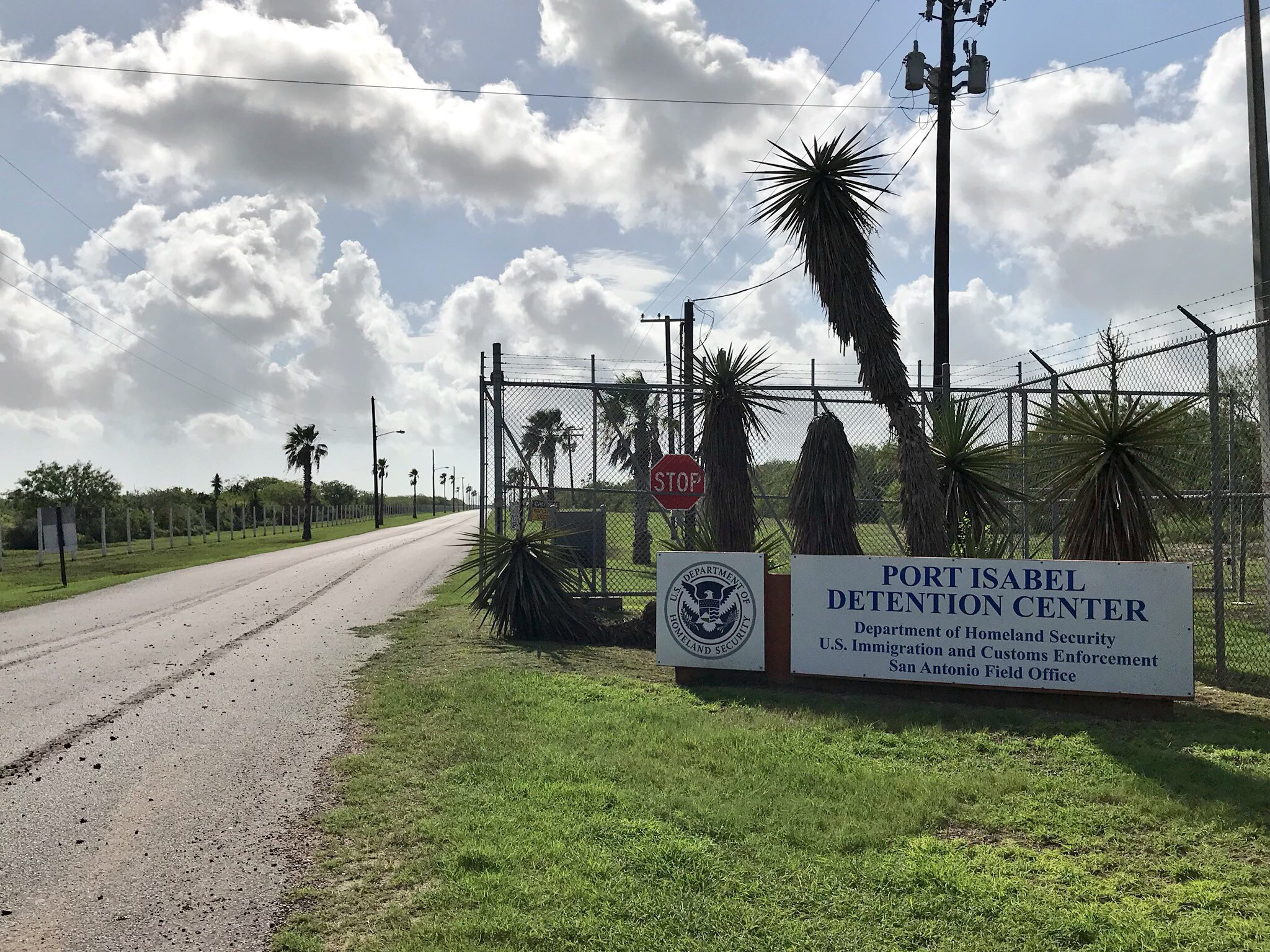 Cortez Masto said she was able to speak to six women and three men during a visit to Port Isabel that lasted about two hours. Decked in barbed wire, the facility reminded her of the prisons she visited during her time as Nevada attorney general.
"When you look at them, they didn't look like hardened criminals, they look like parents or adults who were literally beaten down and concerned and sad that they were in a situation where they had no idea where their children are," she said about the detainees.
One was Ana, a business owner who told the senator she was being extorted so severely that she decided to flee her native Honduras with her 5-year-old daughter. After seeing a murder first-hand, she took her extorter's death threats seriously.
Another woman named Miriam told Cortez Masto she was separated from her 10-year-old son, who is deaf. She had headed to the U.S. because of persecution and to seek a better life for her disabled child, according to the senator.
"One told me you can't go to law enforcement, so where do you turn when you're trying to protect the lives of your kids?" Cortez Masto said.
One woman had started to tell her story about how parents were lined up by immigration authorities and told they were going to have to leave their children. They had the choice of putting their kids on a bus, or letting officers do it for them.
"Every single one of the women — they were crying. Because they were thinking about their story, and their children being taken away," Cortez Masto said. "It was so heartbreaking. I don't know how anybody could not have listened to that and have a dry eye, and not feel that you're just outraged and you want to protect these kids and these mothers and reunify them."
Cortez Masto isn't the first member of Congress to head to the border and check out detention facilities — Democratic Reps Ruben Kihuen and Jacky Rosen have toured sites in recent days along with other lawmakers. But she says the visits are valuable because they can shed light on the administration's immigration policies.
She said she gained more clarity on what information she needs to seek from the administration when she gets back: what they're doing to reunify families, their timeline for doing so and whether they need additional resources such as more immigration judges.
But the first priority in Congress, she said, should be ending the zero-tolerance policy and seeking out less-restrictive means of ensuring people who enter the country illegally don't abscond, such as ankle bracelets.
"It is not a deterrent for families who are fleeing their country because they're being persecuted and they are trying to protect the lives of their children," she said of zero tolerance. "Their choice is to either stay in their country and be killed, or their children be killed and raped, or come to this country where we said we have asylum laws, and if you're being persecuted, we will look to help you and treat you like the victims that you are."
She slammed an administration she described as inept and willing to attack immigrants "as some sort of dog whistle to a political base."
"When we as a country are separating children from their families and intentionally doing it as some sort of political gain or an alleged deterrent — it's outrageous. It's not who we are as a country."
IndyFest is proudly sponsored by:
Comment Policy (updated 4/20/2021): Please keep your comments civil. We reserve the right to delete comments or ban users who engage in personal attacks, use an excess of profanity, make verifiably false statements or are otherwise nasty. Comments that contain links must be approved by admin.