Cortez Masto banks $2.8 million in second quarter fundraising as 2022 money race ramps up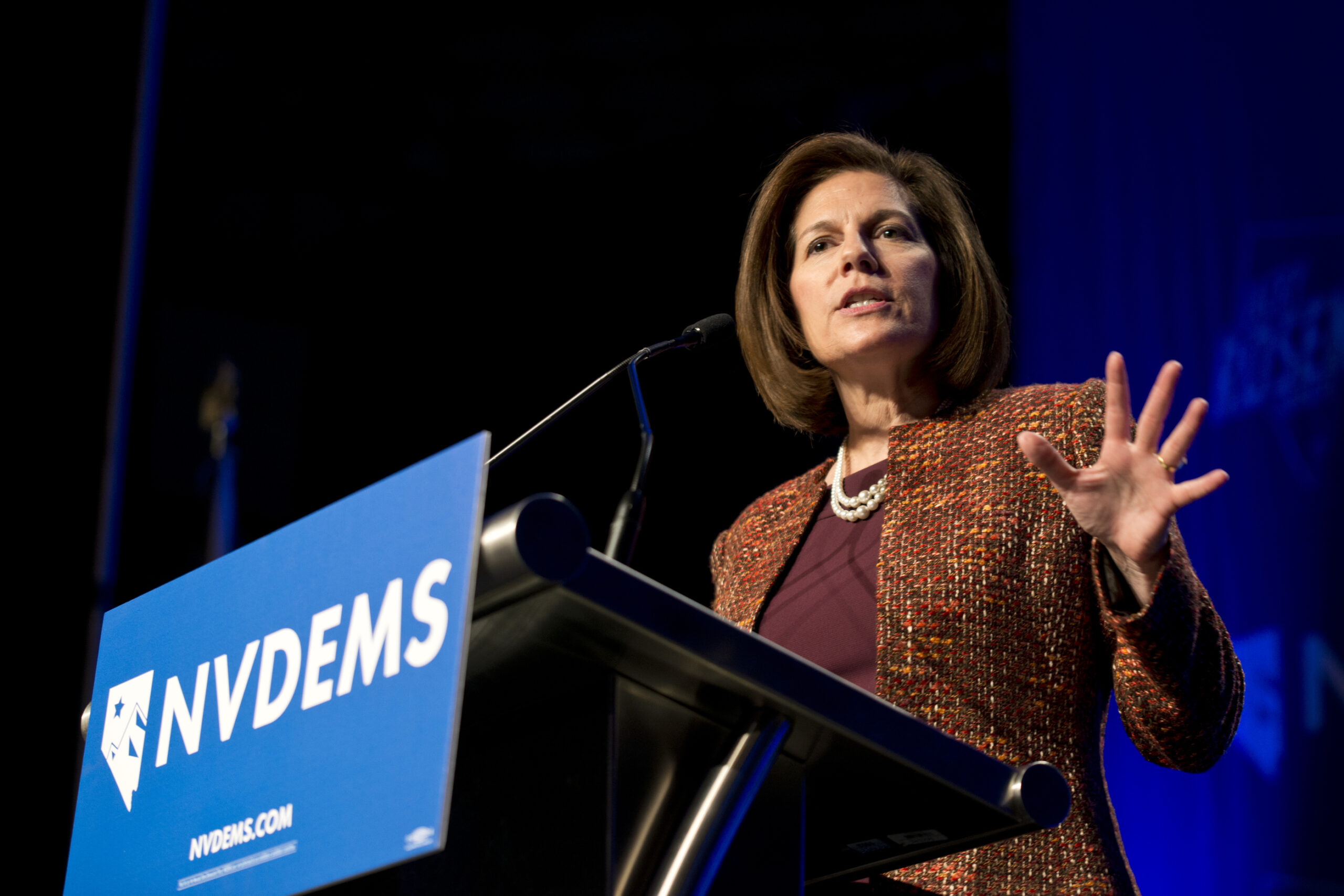 Ahead of her first bid for re-election in a cycle that could once again determine the balance of power in the U.S. Senate, Democratic Sen. Catherine Cortez Masto raised nearly $2.8 million in the second quarter, lifting her cash on hand to nearly $6.6 million, according to her campaign.
This quarter's fundraising numbers come as national Democrats seek to shore up their campaign bank accounts across more than a half-dozen states, including Nevada, that could tip the razor-thin majority in the Senate back toward Republicans.
Cortez Masto's total numbers fall short of the massive sums raked in by the party's top fundraisers this quarter, including Arizona incumbent Mark Kelly, who raised almost $6 million, and Florida challenger Val Demings, who raised more than $4.6 million.
But her quarterly fundraising exceeds that of Pennsylvania Lt. Gov. John Fetterman ($2.5 million) and Ohio Rep. Tim Ryan ($2.28 million) — both mounting bids for open Senate seats — and her cash on hand figures nearly equal those of Kelly (who announced more than $7 million cash on hand last week).
"Our campaign is making sure she has the resources she needs to be re-elected," Tyler Langdon, Cortez Masto's finance director, said in a statement. "With a massive cash on hand advantage over any potential opponent, Senator Cortez Masto will be able to reach all Nevadans, win in 2022, and continue her work on behalf of communities in every corner of the Silver State."
Cortez Masto won her Senate seat in 2016, besting then-Congressman Joe Heck in a contest for an open seat created by Sen. Harry Reid's retirement.
The campaign to keep that seat is expected to be competitive, especially as national Republicans seek to target swing-state Democrats in a chaotic midterm environment. Cortez Masto won her 2016 race by just 2.4 percentage points, and President Joe Biden — the last Democrat to win a statewide contest in Nevada — also won the state in 2020 by only 2.4 points.
Nevada Democrats hold an edge in voter registration statistics — 35.3 percent to the Republicans' 30.8 percent — and that edge could grow as the voter rolls swell because of the state's relatively new motor-voter law.
It is the 33.9 percent of active Nevada voters not registered with either major party, though, including more than 472,000 registered non-partisans, who may determine a victor come November of next year.
There is as-yet no declared Republican challenger to Cortez Masto, despite signals from former Attorney General and 2018 gubernatorial candidate Adam Laxalt that he may enter the race.
A mainstay in state-level Republican electoral politics from 2014 to 2018, Laxalt was among a handful of Trump operatives and supporters claiming — without evidence — that voter fraud had cast doubt on 2020 election results in Clark County.
Neither Laxalt nor his former campaign manager and consultant, Robert Uithoven, responded to a request for comment on a possible run.
One other Republican, Sharelle Mendenhall, is expected to launch a bid later this week.