U.S. Senator Catherine Cortez Masto, D-Nev, attends an immigration forum hosted by Nevadans for Common Good on Monday, April 17, 2017 at All Saints Episcopal Church. (Photo by Jeff Scheid/The Nevada Independent)
Cortez Masto offers anti-housing discrimination proposal to Senate banking deregulation bill
Sen. Catherine Cortez Masto wants to strike a provision from a bill easing banking regulations that would allow most banks to stop reporting loan data that is used to detect housing discrimination.
"I cannot believe we are considering restricting access to this kind of data," Cortez Masto, a Democrat, said Thursday in a speech on the Senate floor. "Banks say they don't treat borrowers differently, but the data shows us a different story. Redlining remains a problem for communities of color."
Her comments contrasted with those from Republican Dean Heller, who praised the measure for including provisions he has supported, saying it underscores a willingness in the Senate to work across the aisle.
"For nearly a decade, burdensome financial regulations meant to protect Americans during the Financial Crisis hurt small community lenders in Nevada, which stifled economic growth and lending in my home state of Nevada," Heller said in a release. "I'm pleased that the Senate advanced a bipartisan, regulatory relief package that includes my seven measures."
Heller is up for re-election in November and is walking a fine line as he fends off primary opponent, Danny Tarkanian, who routinely attacks him from the right, while also seeking to retain his chances of appealing to moderates and some Democrats in the general election.
Both Cortez Masto and Heller are members of the GOP-led Senate Banking Committee, which drafted the banking bill and approved it in December. Heller voted for the measure, while Cortez Masto opposed it. The full Senate took up the legislation earlier this week.
Cortez Masto's amendment would maintain the requirement that any bank or credit union that approves more than 25 loans a year report detailed loan characteristics such as interest rates, points and fees and loan terms, as well as borrower characteristics including credit score, age, gender and ethnicity. It also requires each loan to receive a unique loan identifier to track the loan if it is sold to an investor.
She argued that the data is indispensable to federal officials and state attorneys general—a post she held in Nevada for two terms before being elected to the Senate in 2016—to help police housing discrimination.
"Some rural and low-income census tracts are predominantly served by small lenders," Cortez Masto said. "If this data is removed for them, government officials, researchers and the public will not have information on the quality of the loans made, nor will they know about the credit scores of the borrowers or even have an easy way to easily track the loans after they are sold to an investor. When I was attorney general, I needed the information on the quality of the loans in the state to protect consumers."
The Senate is scheduled to vote to cut off debate on the bill Monday and is expected to pass the measure later in the week. It's unclear whether Cortez Masto's amendment will be voted on by the chamber. Senate leaders are negotiating a list of amendments that would come up for a vote, with the GOP wanting to keep the list short in order to finish work on the banking measure by the end of next week. Those negotiations are ongoing.
The amendment is one of 10 that Cortez Masto unveiled Thursday. Others included a proposal to reinstate a Consumer Financial Protection Bureau (CFPB) rule that would ban large banks from requiring consumers to settle complaints in arbitration. The rule was blocked by the GOP-led Congress from going into effect in October.
Another amendment would bar easing regulations for large banks that have had a history of misconduct related to mortgage origination, securitization and servicing.
Meanwhile, Heller praised the bill as a bipartisan success. The measure has the support of 12 Democrats, including Claire McCaskill of Missouri, Heidi Heitkamp of North Dakota and Joe Manchin of West Virginia. All three represent states won by President Donald Trump in 2016 and are up for re-election in 2018. The Democratic support makes it a virtual certainty that the measure will pass the Senate.
Heller noted that the bill includes seven provisions that he either introduced or supported. Those include a provision—backed by Massachusetts Democrat Elizabeth Warren, a fact Heller touted in his release—to protect veterans from targeted predatory home loan practices by requiring lenders to demonstrate a material benefit to consumers when refinancing their mortgage.
Although Warren supports the provision, she has been very critical of the banking bill for rolling back consumer protections and is unlikely to vote for it.
Another Heller-backed provision included in the bill would provide a temporary 120-day license for mortgage loan originators to continue to provide mortgage loans to borrowers if they are moving from a federally-insured institution to a non-bank lender or moving across state lines. The temporary license would help increase workforce mobility for those mortgage loan officers who wish to move to Nevada or change jobs, Heller said in his release.
The Nevada Republican also highlighted language in the bill that would require consumer credit bureaus to provide free and timely security credit freezes to consumers. Credit bureaus would also be required to provide consumers a notice at any time of their consumer rights and for credit bureaus to tell consumers on their websites that they have a right to request a security freeze, fraud alert and an active duty military fraud alert.
Heller added that he looks forward to working with Banking Committee Chairman Mike Crapo of Idaho, and "my colleagues on the Banking Committee to see the U.S. Senate ultimately approves this bill in the coming days."
INDY FAST FACTS
Danny Tarkanian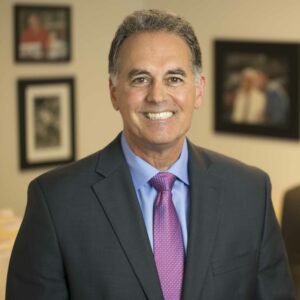 Job:
Businessman
Party:
Republican
In current office:
None
Birthdate: Dec. 18, 1961
Education:
University of Nevada, Las Vegas (B.A.)
University of San Diego (J.D.)
Other public offices held: 
None
Total Donations: $3,443,619 (8/18/04-5/23/18)
Top Donors:
Danny Tarkanian $528,440
Stations Casino $74,550
Las Vegas Sands Corp $38,900
Domain.com $26,600
Maloof family $18,000
INDY FAST FACTS
Catherine Cortez Masto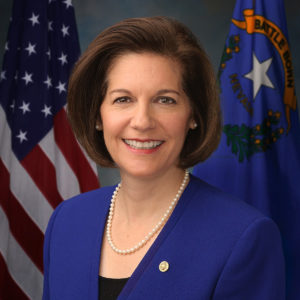 Job
: U.S. Senator
Party
: Democrat
In current office
: 2017-present
Birthdate
: March 29, 1964
Education
: University of Nevada, Reno (B.A.) Gonzaga University (J.D.)
Other public offices held
: Nevada State Attorney General (2007-2015)
Total donations
: $21,304,624 (1/06/11 - 3/31/18)
Top donors
: EMILY's List $565,735 League of Conservation Voters $401,508 J Street $185,558 University of California $77,798 University of Nevada $57,754 Last Report: 12
/31/2017
Credit: Center for Responsive Politics
INDY FAST FACTS
Dean Heller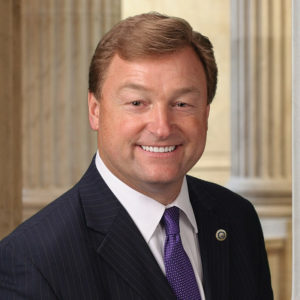 Job:
U.S. Senator
Party:
Republican
In current office:
2011-present
Birthdate:
May 10, 1960
Education:
University of Southern California (B.A.)
Other public offices held:
Member of the U.S. House of Representatives Nevada's 2nd Congressional District (2007-2011) Nevada Secretary of State (1995-2007) State Assemblyman (1990-1994)
Total donations: 
$24,223,634
 (1/1/05-5/23/18)
Top donors:
Station Casinos $117,900 Votesane PAC $92,000 MGM Resorts International $74,500 Blackstone Group $48,400 Capital Group $38,800 Credit: Center for Responsive Politics
From the Editor
The Nevada Independent
is a 501(c)3 nonprofit. We need help to attain the elusive goal of sustainability. We depend on recurring donations from you, the readers who believe in our mission of nonpartisan, transparent journalism. I know you are busy. I know you have many commitments. But if you would take a moment to
support our work
or bump up your current donation, I would be forever grateful.
Thanks for all of your support.
Best,
Jon Ralston
get our morning newsletter,
The Daily Indy
Stars & Struggles
Take a peek into today's education world through the lens of Sunrise Acres Elementary School in Las Vegas.
@TheNVIndy ON TWITTER