Could skyrocketing gaming revenue be threatened by inflation, high gas prices?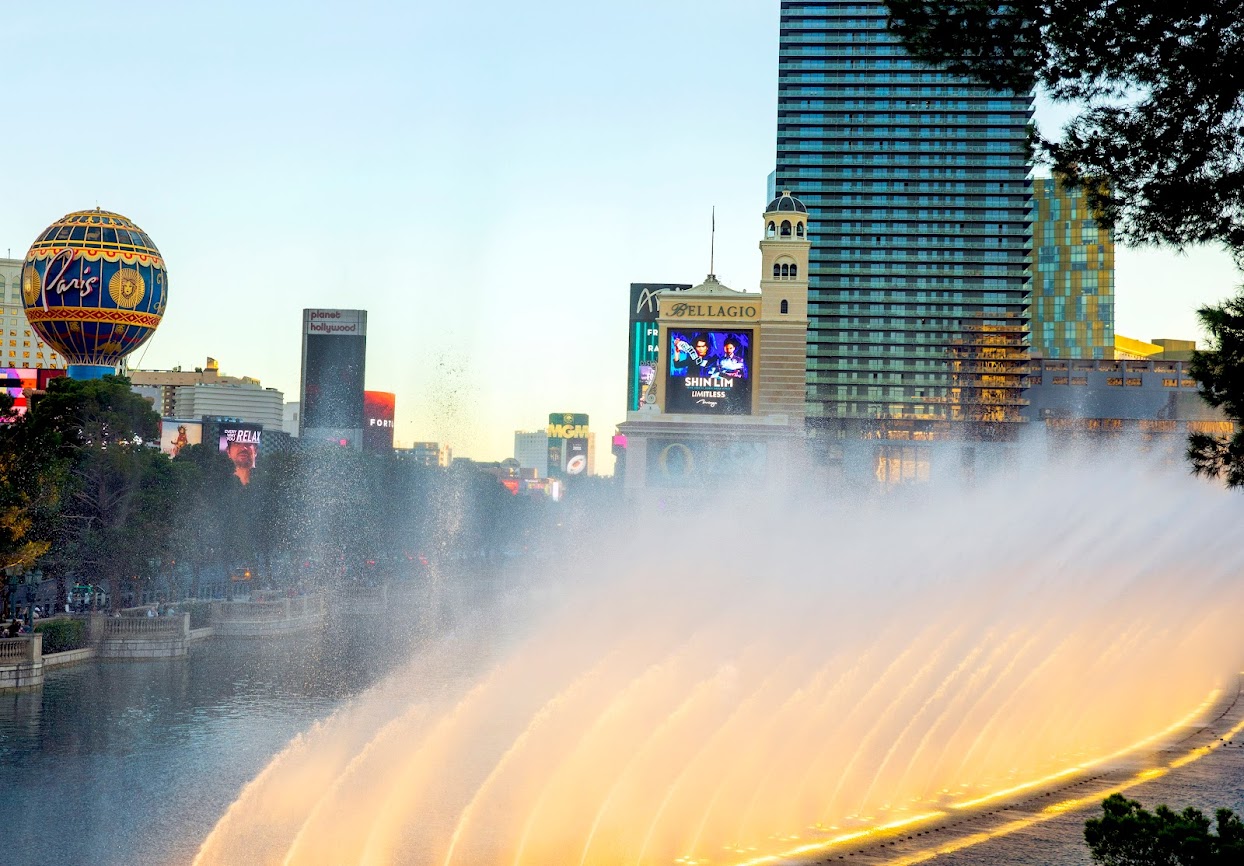 After months of record-breaking gaming revenue, the question dogging the industry can be boiled down to three words: Will it last?
Gaming revenue surged to a single-year record of $53 billion in 2022, shattering 2019's previous record by more than 21 percent. Meanwhile, the fourth quarter of 2021 and the first quarter of 2022 produced the industry's two largest three-month revenue marks, each topping more than $14.3 billion.
Those rosy financial performances took place just 18 months after nationwide gaming revenue fell to its lowest total in two decades, as casino operators dealt with extended closures and health and safety operating restrictions during the pandemic.
But American Gaming Association Vice President of Research David Forman disagreed with any suggestion that the nationwide casino industry has been sitting on a bubble for the past 15 months.
"I don't think it's fair to characterize it as a bubble," Forman said of the economic term for a cycle where market values rapidly escalate.
"The growth has been pretty broad," said Forman, who analyzes the statistical information gathered by the industry's Washington, D.C., trade organization. "There are new markets that have gone from zero to where they are now and there are existing markets that just keep growing. I think it's a healthy expansion of the overall market."
However, gaming analysts are beginning to question whether rising inflation, which has pushed prices higher for gasoline, airfare and other consumer goods, will cause consumers to scale back discretionary spending and slow the casino industry's nearly year-and-a-half recovery.
During first-quarter conference calls in April and May, casino industry leaders mentioned they have yet to see a correlation between price increases and reduced consumer spending habits.
That point was raised by the CEOs of the Strip's two largest casino operators.
MGM Resorts International CEO Bill Hornbuckle said the room bookings and reservations for convention space haven't slowed for the company's 10 Strip resorts. Caesars Entertainment CEO Tom Reeg noted the resilience of the casino business "has been extraordinary" in Las Vegas and in the company's regional markets.
"We've been living with inflation or witnessed significant inflation for about a year now," Reeg said during a conference call on May 3. "We've seen no real impact on gaming spend. We just reported a quarter where (gross domestic product) was down and the business of casinos, in particular, held up quite well."
Anecdotally, he said the NFL Draft in late April wasn't good for Caesars' gaming tables and slot machines.
"The draft, in terms of a visitation standpoint for the market, was very strong," Reeg said. "It was not a particularly great gambling crowd. It was good for visitation, but the casino numbers were kind of average."
But Hard Rock Entertainment CEO Jim Allen had a differing opinion on inflation, telling CNBC on May 13 that inflationary costs would slow consumer spending and eventually put pressure on casino customers who are paying 30 percent to 40 percent more for a gallon of fuel.
"There's no doubt that in most regional gaming markets that customer is a day-tripper, utilizing gasoline to get to the facility," Allen said. "That's going to be problematic."
Allen, who is also chairman of Florida-based Seminole Gaming (the company which owns Hard Rock), worried inflation could increase construction costs for the company's planned Hard Rock Las Vegas, a redevelopment of The Mirage on the Strip. Hard Rock is paying MGM Resorts more than $1.1 billion for the operations of The Mirage.
"Prices for building materials have just exploded," Allen said.
Forman cited rising costs for construction as one expense "that will have an impact on the industry." Other areas, such as labor costs, are also being watched.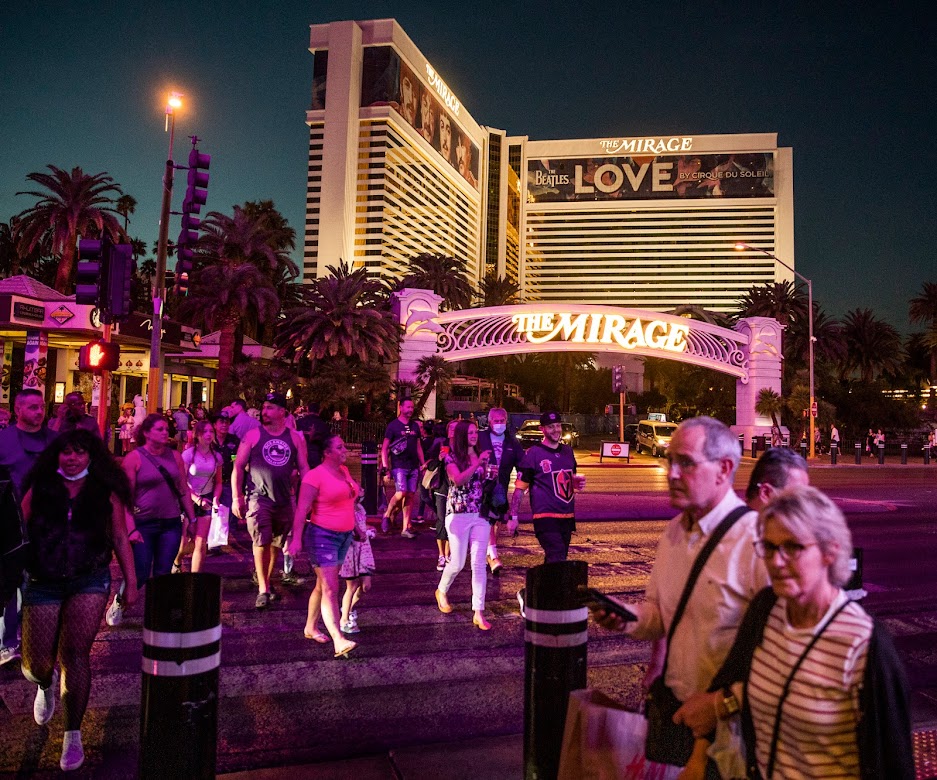 Las Vegas versus regional markets
Truist Securities gaming analyst Barry Jonas said most public gaming companies reporting first-quarter results suggested monthly trends are fairly stable. But the comparisons to 2021 results will become tougher given that casino customers a year ago had stimulus money in their pockets and boosted confidence from COVID-19 vaccines first becoming readily available.
"While the current environment shows gaming's resilience, it's probably naïve to think growth trends may not slow or contract in a recessionary environment with sustainable inflation," Jonas said. "This is especially true to the extent we enter unchartered territories on energy costs and other stress points to the consumer."
Red Rock Resorts CEO Frank Fertitta III said on May 3 that inflation slowed casino visitation from "the lowest segments" in the company's database – customers with the smallest gambling budgets. However, CFO Steven Cootey said any business that was lost from one group "was more than offset by the increased visitation in the mid-to-high-end local customers as well as regional and out-of-town guests."
Nevada casinos have combined for 13 straight months of $1 billion or more in gaming revenue, and ended 2021 with a record $13.4 billion, including a record $7.07 billion on the Strip. The surge, which began in March 2021, followed a year that saw the state and Strip decline to their lowest gaming totals since the 1990s.
Through March, Strip gaming revenue is up 63.3 percent compared to a year ago.
Nevada's gaming numbers for April could be reported later this week. Michael Lawton, chief economic analyst for the Gaming Control Board, said consumer demand hasn't shifted while key metrics for the gaming industry, such as visitation and airline travel, continue to hold up.
"No one is suggesting there has been a change in consumer behavior," Lawton said concerning the CEO's comments. Nevada's gaming revenue total in March of more than $1.35 billion was the second-highest month ever. Strip revenue of $746.2 million was the third-highest ever reported.
"There has been good commentary from the companies about convention business returning during the year," he said. "We will probably re-evaluate where we are after the next couple of quarters. I don't want to jinx anything, but we've had a good outlook for the next six months."
Brendan Bussmann, managing partner of Las Vegas-based advisory firm B Global, said the upcoming summer months will test the market's staying power.
"While predictions continue to show tight availability in air travel and the high gas prices, at some point consumers may have to make a decision on their wallet as it gets stretched because of recent economic conditions," Bussmann said. "For the short term, there continues to be an upside for the industry as we continue to see growth both in Nevada and regionally."
However, Bussman cautioned the "economic and geopolitical headwinds" will continue to pressure the Strip and offer a potential warning sign heading into 2023.
Ten months into the COVID-19 outbreak, Fitch Ratings Service predicted the Strip would be the last gaming market in the U.S. to recover to its pre-pandemic revenue figures, taking as long as 2024 for a full rebound.
Fitch gaming analyst Colin Mansfield said last week the firm still believes 2022 "could be challenging" considering 2021's record-breaking result.
"The year-to-date performance in both regional gaming and Las Vegas has remained resilient despite increasing pressures associated with inflation," Mansfield said. "We're expecting a slight pullback overall for the year relative to 2021, particularly for regionals. Las Vegas should continue to benefit from the ongoing recovery in convention, which could offset any pullback in domestic leisure demand."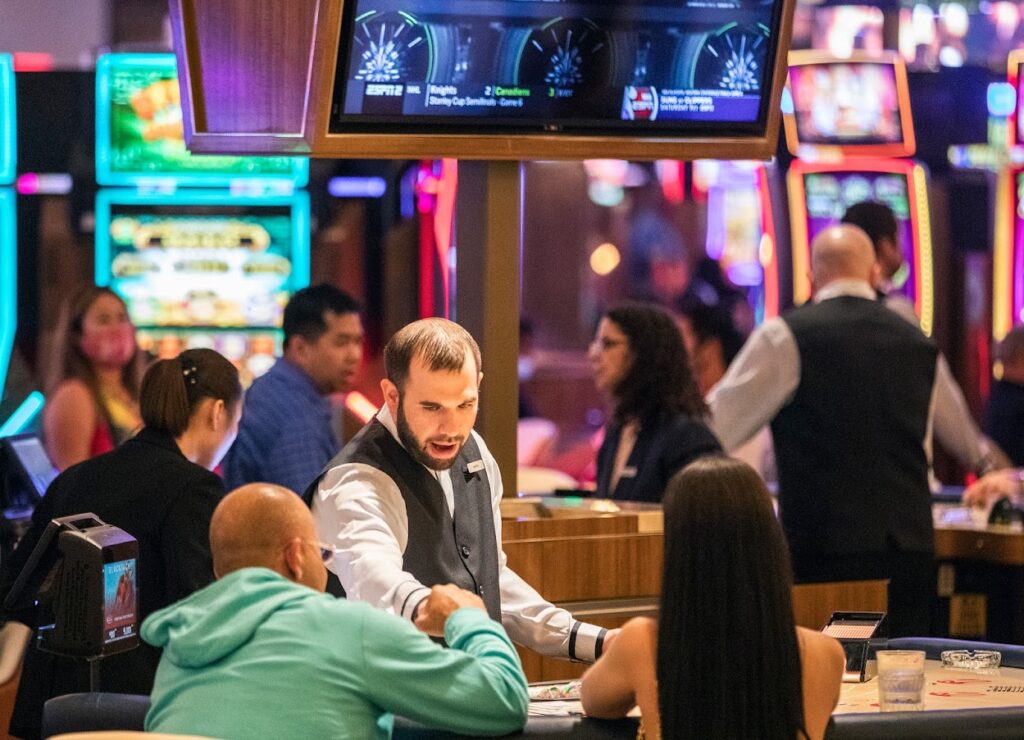 Trend continues in April
There have been very few cracks in the gaming revenue surge.
Last week, Pennsylvania reported its second highest-ever monthly gaming revenue in April, behind only the record set in March. The three casinos in Detroit combined for a gaming revenue increase of almost 9 percent in April compared to a year ago, according to state gaming regulators.
Illinois gaming revenue of $122.4 million marked the state's third consecutive monthly increase, while New Jersey casinos surpassed their April 2019 pre-pandemic number for the first time collecting $422 million during April.
Forman credited the rising gaming revenue totals to the expansion of sports betting, now legal and active in 30 states and Washington, D.C., and to the six states with legal online casino gaming.
In 2021, U.S. sports betting revenues of $4.3 billion were 8.1 percent of the overall gaming revenue figure. When combined with online casino gaming, the two areas were 15 percent of the overall total.
"Obviously, quite a bit has changed since COVID," Forman said. "There was a lot of concern that expansion in one state could hurt neighboring states. That hasn't played out. We've seen a big appetite for gaming among consumers."
Penn National Gaming CEO Jay Snowden, the industry's largest regional gaming operator with 43 casinos in 20 states, including Tropicana Las Vegas, M Resort in Henderson and two casinos in Jackpot, Nevada, said gasoline prices have not slowed customer traffic.
"We've been down this road before," Snowden said on May 5. "In our regional businesses, you're talking about a 20-minute drive (to a Penn casino). This is not going to break the bank. You're not going to be spending a lot of money on gas to go to a casino once a week or a couple of times a month, whatever your habits are."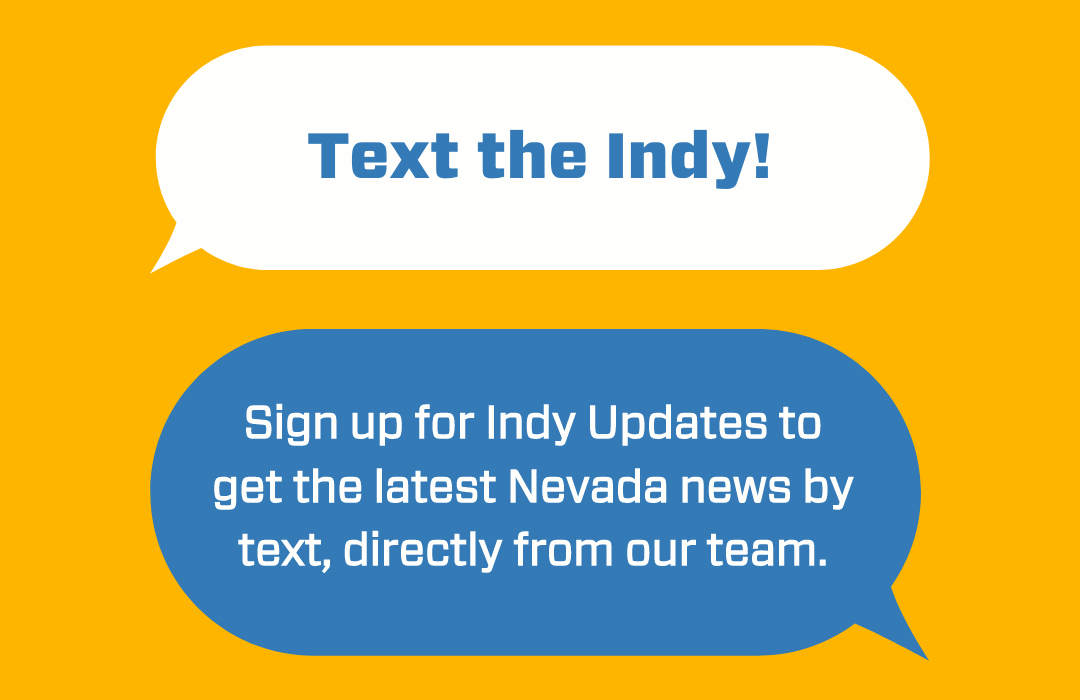 Featured Videos
Comment Policy (updated 4/20/2021): Please keep your comments civil. We reserve the right to delete comments or ban users who engage in personal attacks, use an excess of profanity, make verifiably false statements or are otherwise nasty. Comments that contain links must be approved by admin.