County commissioner accuses Giunchigliani of misleading voters in new ad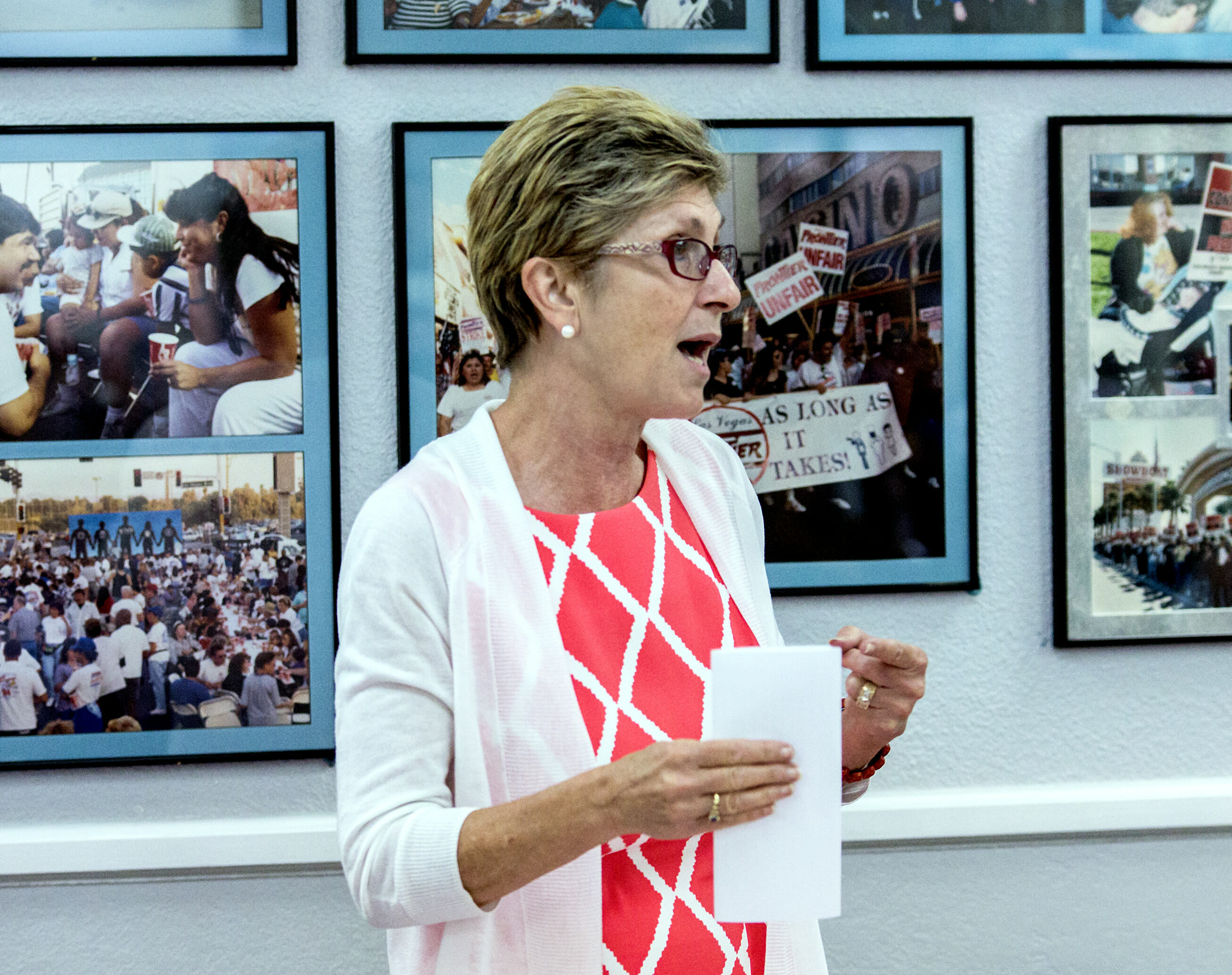 The increasingly heated gubernatorial primary race between Democrats Steve Sisolak and Chris Giunchigliani has officially seeped into their current terrain — the Clark County Commission.
Commissioner Susan Brager issued a 370-word statement Monday accusing Giunchigliani of misleading voters in her latest television ad. The ad features Giunchigliani hovering over Red Rock Canyon National Conservation Area in a helicopter as she talks about her commitment to the environment while criticizing Sisolak's voting record on a proposed development project near the beloved public land.
"Steve Sisolak took $10,000 from the Red Rock developer, then voted for the development, robbing the next generation of open space," Giunchigliani says in her ad.
Not so, says Brager.
"Unlike what Commissioner Giunchigliani is insinuating, that vote did not allow unrestricted development near Red Rock," Brager wrote in her statement. "Far from it."
Brager then went on to outline a "many-step process" that involves development plans getting further scrutiny from the commission, permission from the Bureau of Land Management to build a road, future impact studies and zoning requests. She noted that the Commission, which includes Sisolak and Giunchigliani, could veto any part of the development plan at any point.
"I can see how tempting it is to gloss over the details in the midst of a political campaign, but it's simply disingenuous to do so," Brager wrote.
But what really irked Brager was Giunchigliani's insinuation that Sisolak voted for a development project because of a campaign donation from the developer.
"That is shameful. She knows we all operate with integrity and never allow contributions to cloud our judgment," Brager wrote. "In fact, at the time of the vote Giunchigliani agreed, saying so to the press. But now that she is campaigning she has changed her tune. It's politics at its worst."
Brager could not immediately be reached for comment about what motivated her to issue a statement on the matter.
A spokeswoman for Sisolak's campaign said his team did not request any support from Brager but concurred with her assessment, calling the ad a "disingenuous rewrite of history."
His campaign manager, Rob Hill, issued a statement about the ad over the weekend. He said Sisolak is committed to protecting Red Rock and heeded the county's legal advice about the best way to do so.
"Commissioner Chris Giunchigliani has a long history of operating like a career politician," Hill said in a statement. "She has repeatedly used her office to benefit herself and is now trying to mislead voters about Steve Sisolak's record. Unfortunately for Commissioner Giunchigliani, her own words show her latest attack to be a desperate political ploy as she herself said contributions did not impact her fellow commissioners' votes."
Giunchigliani's team didn't back down from the assertions made in the ad. Her campaign manager, Eric Hyers, reiterated many of the same points in a statement released Monday evening.
"When it came time to decide whether to allow a big corporate developer to build thousands of houses at the edge of one of the most pristine public lands in Nevada, Steve Sisolak and Chris Giunchigliani were presented with a choice: stand with local residents, the environment and progressive groups or stand with a big corporate developer, who in Steve's case had already given him ten thousand dollars," he wrote. "At the time, the head of Battle Born Progress called the votes against Red Rock 'a slap in the face,' a 'vote to destroy such a beloved area' and 'pay to play politics.'"
Giunchigliani and Sisolak have served alongside each other on the Commission for nearly a decade. They'll face off in the Democratic gubernatorial primary on June 12 — meaning this war of words between the two campaigns has a shelf life of five weeks.
Disclosure: Steve Sisolak and Chris Giunchigliani have donated to The Nevada Independent. You can see a full list of donors here.
Comment Policy (updated 4/20/2021): Please keep your comments civil. We reserve the right to delete comments or ban users who engage in personal attacks, use an excess of profanity, make verifiably false statements or are otherwise nasty. Comments that contain links must be approved by admin.