County commissioner joins activists in calling for Metro Police to release data on ICE program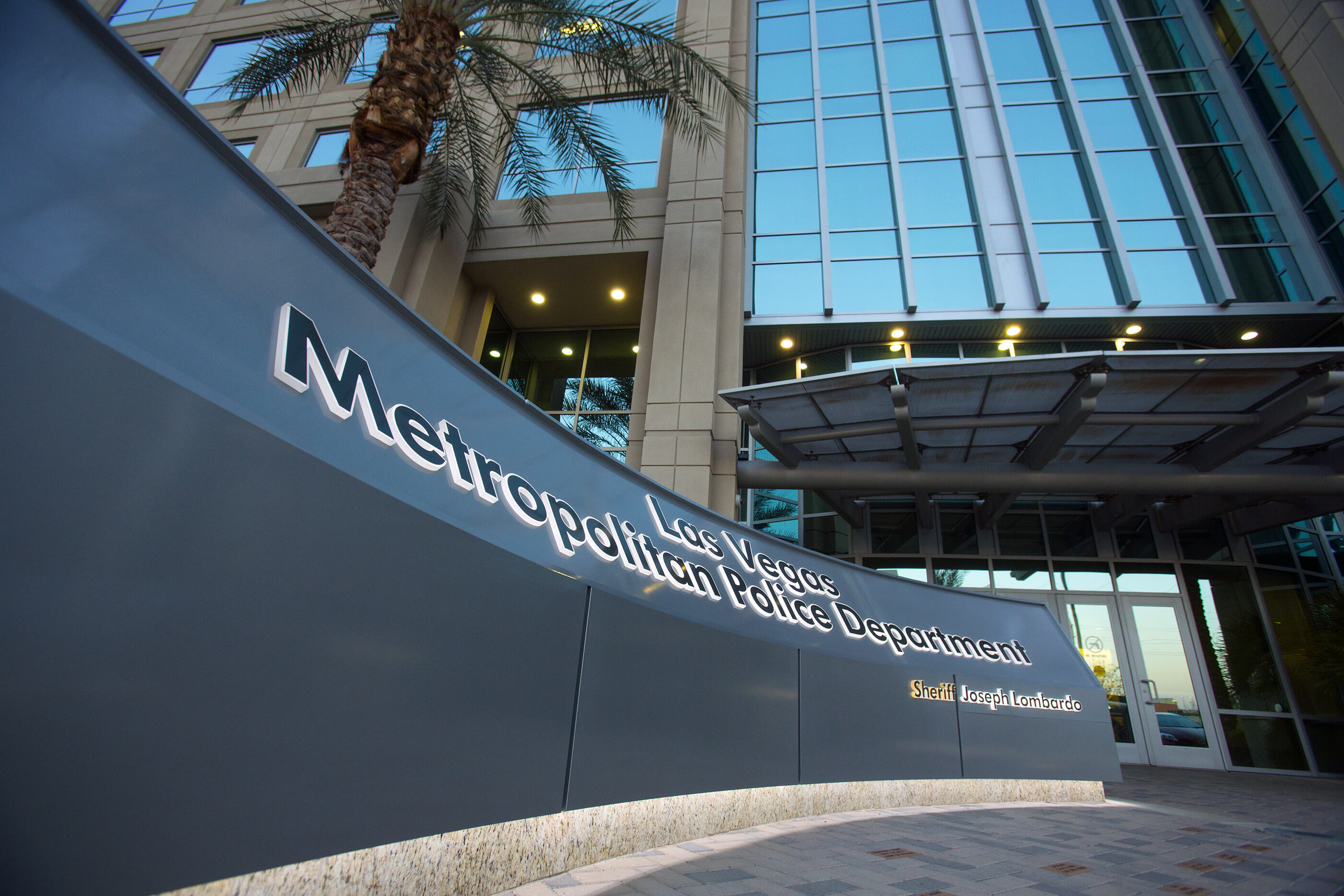 Immigration advocates joined by Clark County Commissioner Tick Segerblom took aim at Sheriff Joe Lombardo and the Las Vegas Metropolitan Police Department at a press conference Thursday over the use of a controversial immigration enforcement program.
At issue is an open records request filed last week seeking details on Metro's utilization of section 287(g), an opt-in federal program that uses state and local police forces to detain people suspected of being undocumented immigrants, giving Immigration and Customs Enforcement (ICE) an opportunity to take custody of the person and potentially initiate deportation proceedings.
Segerblom said that "it's not our job to worry about who's here legally and who's not here legally," and that the county should not look to "destroy our communities" or support the policies of President Trump.
But Metro says things aren't so simple and insists that its police officers are not acting as federal immigration officers and have not done so in the department's 10-year history of participating in 287(g). A spokesman for Metro also said the department is working to fulfill the records request, though pulling the data may take up to 30 days or more.
Added to the Immigration and Nationality Act in 1996, 287(g) has long been criticized by immigration advocates who claim it has little oversight or accountability and creates a chilling effect among already underserved immigrant communities.
Lalo Montoya, political director with the immigrant-focused nonprofit Make the Road Nevada, said that since the Trump Administration came to power, it has been even more difficult to find out who gets caught in the program.
"For the past two years, it is much harder to know who is being detained and why," Montoya said. "We've seen hardworking family members being detained for minor traffic offenses that lead to a bench warrant that then lead to deportation proceedings, due to an increase between not differentiating between high-level and low-level offenses with this 287(g) between ICE and Metro."
Though it has existed for decades, the program has become a key piece of the Trump Administration's zero-tolerance immigration enforcement policy, expanding to 78 law enforcement agencies across 20 states as of February 2019. In Nevada, just three jurisdictions have signed on: Metro, the Lyon County Sheriff's Office and the Nye County Sheriff's Office.
Under the program, state and local police officers are authorized to act as immigration agents, so long as they have been trained to do so and are working under the supervision of ICE agents. In Las Vegas, there are 12 such Metro police officers working in the Clark County Detention Center who ask those being booked their country of origin before passing along the information of non-citizens — even legal residents — to ICE.
Metro Public Information Officer Jay Rivera said that misunderstandings and misinformation have distorted the way people view 287(g), a program he stressed was signed on to under Sheriff Doug Gillespie in 2009.
"We're using this as a tool to combat crime," Rivera said. "If deportation is a process that we can use to actually have someone removed, rather than jailed, to keep the community safe, then so be it."
Composed by the National Immigration Law Center and filed by local immigrant rights groups, the records request is seeking data on the number of people detained under 287(g), the crime they were detained for and the costs associated with that detention.
Bliss Requa-Trautz, director of the Arriba Las Vegas Workers Center that seeks to educate day laborers on their rights, said the goal is ultimately to end Metro's "voluntary cooperation [with ICE] beyond what's required by law."
"It's important for our community to understand the full complicity of the Las Vegas Metro Police Department in the deportation machine," Requa-Trautz said. "To understand how many of our local families are being torn apart because of Metro's participation, and what the associated costs are — both financial and in the community."
Nevada law enforcement's cooperation with ICE came under scrutiny during the 2017 legislative session with the introduction of Senate Bill 223, which sought to prohibit the use of state or local police funds for the purpose of immigration enforcement.
Sponsored by Democratic Sen. Yvanna Cancela and supported by Segerblom — then a senator and chair of the Judiciary Committee through which SB223 would pass — the measure found early opponents in the state's police unions, wary of the implications of such a bill in an environment where then-Attorney General Jeff Sessions was actively threatening to cut off grants from so-called sanctuary cities.
The bill was also lambasted by Republican Minority Leader Sen. Michael Roberson, who derided it as an effort to make Nevada a sanctuary state. The measure was quashed in committee by Democratic leaders less than two months after it was introduced.
Roberson later backed a ballot initiative that sought to make it unconstitutional for Nevada to contain sanctuary jurisdictions, though that measure was stalled by the courts after it was found to be too vague.
At Thursday's protest, Segerblom said that despite the political obstacles of the past, he thinks there is still the political will to push back on a program like 287(g).
"If it's a violent criminal, I don't think anyone has a problem with talking to ICE," Segerblom said. "But at the end of the day, it shouldn't be anybody that's arrested, because a lot of people have traffic tickets, bench warrants, whatever, for things that are nonviolent. And those people are a part of our community, they're co-workers, they're our employees, they're our family. And I think that the public supports that."
Democratic Assemblyman Edgar Flores said he's aiming to address problems with 287(g) this session, but hoping to find more consensus and avoid the fate of Cancela's bill from 2017. An immigration lawyer in his private life, Flores pointed to the case of one of his clients, an immigrant single mother who ended up in jail and on ICE's radar through 287(g) after police approached her for parking poorly when dropping off her child at school.
The woman had an unpaid ticket from years ago, when she was cited for speeding and a broken light, and it triggered an arrest warrant.
"The problem that we have is that many times, we are using state resources to detain people for something civil," he said in Spanish in an interview on Wednesday. "We don't have a firm bill, nothing concrete, but we are talking right now with authorities to see if we can create a series of priorities on when we are going to detain someone and when we won't."
He doesn't think such a proposal will run the risk of giving Nevada the "sanctuary" label that it has tried so hard to avoid under the Trump administration.
"They can share information with immigration, but they're simply not going to detain them and use state resources to detain someone," he said. "We're seeing where we are, to see what our jails think, and try to arrive at an agreement where we are doing something that's not going to completely satisfy any side, [but] that we are arriving at a point where we're all sitting at the table."
Michelle Rindels, Luz Gray and Yazmin Beltran contributed to this report.
Featured Videos
Comment Policy (updated 4/20/2021): Please keep your comments civil. We reserve the right to delete comments or ban users who engage in personal attacks, use an excess of profanity, make verifiably false statements or are otherwise nasty. Comments that contain links must be approved by admin.