Court decides against 'public charge rule' that discourages immigrants from seeking public aid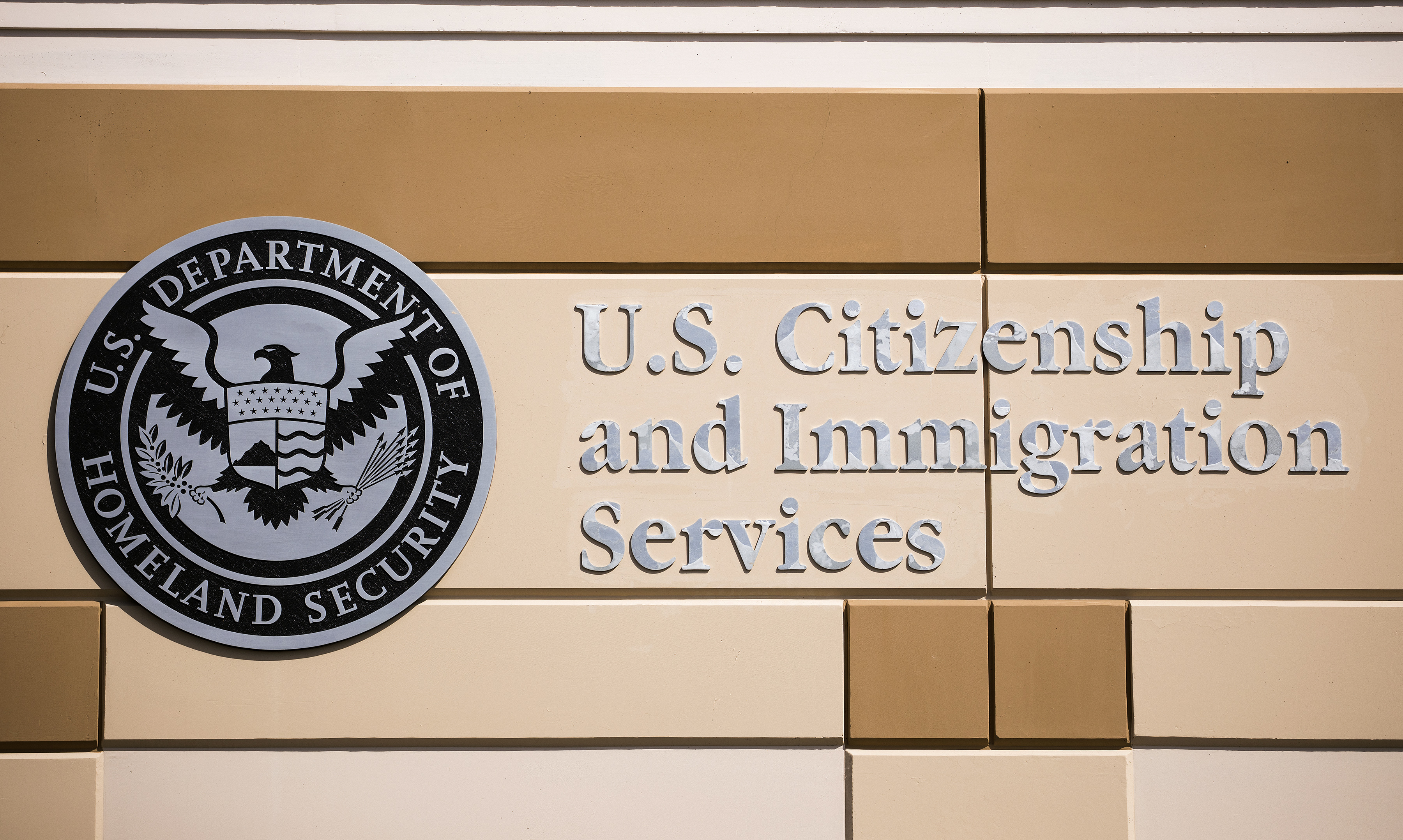 Earlier this month, a federal court ruled against the Trump administration's "public charge rule," which disqualifies immigrants enrolled in certain public assistance programs from seeking admission into the U.S., such as permanent residency visas commonly known as green cards.
Changes to the "Inadmissibility on Public Charge Grounds" rule in late February caused confusion and concern among immigrants in Nevada, where there are an estimated 140,000 lawful permanent residents, according to a Department of Homeland Security report.
An Urban Institute report found the rule created a chilling effect, keeping immigrant families from seeking important resources during the pandemic.
An estimated 260,000 children across the country were disenrolled from nutrition and health care programs, the nonprofit research organization Ideas42 concluded in a report published in October.
"These results suggest that the Trump administration's public charge announcement could have led to many thousands of eligible, low-income children failing to receive safety-net support during a severe health and economic crisis," states the report.
In the recently updated version of the rule created under President Donald Trump, the public charge rule evolved to be more restrictive and penalized immigrants for enrolling in Medicaid, receiving food stamps or accepting housing benefits, affecting their eligibility for admission or for adjustments to their immigration status.
While the federal government under Trump has argued that the purpose of the changes is to promote self-sufficiency, a Ninth Circuit Court of Appeals panel concluded that providing access to health care, nutrition and supplemental housing benefits is "consistent with precisely that purpose."
The panel argued the changes are too restrictive.
"In other words, a single mother with young children who DHS (Department of Homeland Security) foresees as likely to participate in three of those programs for four months could not get a green card," states the ruling.
Immigrants disenrolling from federal public assistance programs is creating a strain on state and local programs, plaintiffs also argued, and the panel agreed.
While the Ninth Circuit Court of Appeals decision blocks the rule in 15 regions in the West, including Nevada, an earlier Seventh Circuit Court of Appeals decision allowed the federal government to continue applying the rule as it stands in states such as Indiana and Wisconsin as litigation continues.
What happens next?
Nevada trial lawyer Mayra Salinas-Menjivar, who has experience in immigration law, explained what to look for next as the legal battle over the public charge rule continues. The interview has been edited lightly for length and clarity.
Indy: The Ninth Circuit Court of Appeals ruled against the public charge rule. Does this mean the public charge rule is over, or will it be appealed? What is your understanding of the ruling?
Salinas-Menjivar: It's not over. It's not a final decision, as of now, and it's not a nationwide impact either.
It's only a decision with its application in the preliminary injunction. So essentially, it means that the government can appeal that decision. And it's fairly likely they will. So considering to see if they already have a decision, a favorable one is the Seventh Circuit that says they can apply the rule. And so they basically now have two competing decisions.
So, what comes next? Is there a clear path for what will happen now?
I believe the Seventh District decision is being heard en banc, which just means it's being heard by all the judges in a court instead of just a panel. And so that could change what they've already said about the rule or it might not.
And with issues like this, it would definitely be an issue of a great impact and impacting others, not just the litigants in the case. So it is something that's probably likely to go en banc ... And then you can appeal that to the Supreme Court.
So Nevada immigrants who are affected by this should be patient and wait to see what happens?
As of right now, the public charge rule can't apply to them.
It's happened before in other types of issues where the same agency treats the same applications, but from people in different jurisdictions, differently. They've already indicated that they're going to start applying the rule in the areas where they can.
So, basically, don't move. If you're someone who's going to be applying in the near future, don't move because the rule can't apply to you now.
And they also can't apply it retroactively — let's say the Supreme Court picks it up, and they decide in the favor of the government, then it's very likely that that decision will only impact applications after that decision.
OK, so everyone (in the Ninth Circuit Court of Appeals jurisdiction), right now at this moment, is safe from the rule — they can enroll in Medicaid, they can enroll in the food stamp program and be safe?
You still have to be careful with regards to what programs you go into, because there are some old ones that still fall under the old rules (the 1999 guidance). So you have to be sure that you're not opening yourself up to this rule, just based on the old treatment.
I think there's another wrinkle because of COVID. Because of the nature of the pandemic, and the destruction that it has caused to businesses and employment, that using anyone receiving assistance during this time by the agency in a future application (of the law) is probably not likely, in terms of its effectiveness. But it doesn't mean that they can't.
So they could technically under their current rules, if they wanted to, they could use any sort of assistance that you received during the pandemic that applies under the general public charge rule as they've written it.
But I would say that that would be a case that could go to court, and someone could fight in the future, because this kind of assistance is not your normal public assistance. It's still public assistance, you're still receiving the same kind of cash assistance or SNAP (Supplemental Nutrition Assistance Program) or whatever it might be, but it's necessitated by the conditions of this pandemic.
But we never know. We don't know how the leadership of a future USCIS (United States Citizenship and Immigration Services) is going to decide how they apply the rule.
According to Biden's plan, he wants to undo the public charge rule. But what do you anticipate? What are you watching for as his administration steps in?
Already, what people are looking for is, what are the immediate changes that can be done with a new administration coming in? And quite a bit of it is going to be just mostly how the agency changes its practices, and how it changes the way that [Biden] instructs his employees on how to process applications, review applications and conduct interviews. That can all change in the first few days because it only takes a change in leadership to do that.
Other things will be more involved, like actually changing the rule so that a future administration will again not have the power to abuse it and use this rule as a way to completely curtail immigration.
So there are other things that they'll have to go in and actually change through the rulemaking process, because the Trump administration has changed the rules through the rulemaking process. So it isn't just guidance. It isn't just instructions to employees, but it's going to be actually going in and changing the rules that have been implemented by this administration.
When the rule was first implemented earlier this year, I saw a lot of confusion from people in Reno as to what programs they could enroll in and which they could not. One of the questions I heard was, do I have to take my kids out of the programs, too, such as Medicaid?
Do you anticipate that people who are affected by this ruling will be aware of the change and that they'll understand it?
No, I don't. I don't think most people know.
The average person is not going to understand what the rule means, what the rulings from the different courts mean. Attorneys are still learning what it all means, just figuring all the different decisions. So it's not a simple concept for a lot of people to understand.
But, there are a lot of guidances that have been put out about what people should and shouldn't do. In terms of what things fall under the rules currently, if you wanted to be super extra cautious and just completely avoid things, it's pretty general, it's mostly government assistance that involves cash assistance for the most part.
I always advise people to at least go talk to someone about what program they're trying to apply for, and whether that might impact them. There's a lot of misconception about things that would completely never fall under this rule, like unemployment, because unemployment is not cash assistance, even though you're technically getting cash. It's a form of insurance, actually.
But, again, you have to understand not just the rule, but you have to understand the nature of the assistance that you're getting, and then there's state assistance that is very different from one state to another.
It can get very complicated. So I don't expect the average person to really understand what programs they can and can't use.
One of the biggest concerns about this rule is the chilling effect it creates in communities including preventing people from receiving resources that are OK for them to receive under the rule. Do you think this chilling effect will continue?
Yeah, I think so. I think it because of all the uncertainties, and just a lack of succinct information that people can take in about what programs fall under this rule, that people will just do the easiest thing, which is to avoid everything.
That's the simplest solution for most people, even though it's not the most ideal, because even if they avoid everything doesn't mean that they don't need help. They do. They just are afraid to seek any help, or to even look into what help they are still able to get.
It's one thing to not receive assistance when the world was functioning as it was prior to the pandemic, but now, as we're seeing all of these people who are already vulnerable to the pandemic's worst effects, it has a greater sense of urgency, right?
Yeah, and I think because the pandemic has also resulted in new government assistance programs being developed to help people that it just adds to the already confusing notion that is public charge because now there's CHAP (CARES Housing Assistance Program) — can I apply for CHAP? I'm eligible, but should I, or is it going to impact me later on? It's cash assistance, but is it? Because I'm not actually getting the cash — there are so many questions that people would ask.
I would say that the issue of immigration was definitely very present in people's minds. Anyone who's an immigrant, especially in Nevada, with such a high immigrant population, I think it was very present in their mind that with all these new programs, that their immigration status was definitely an issue.
Is there anything else you'd like to touch on?
I think for a lot of people, if they need assistance, and they can't go without it, they should seek assistance. Not to let a child go hungry or to miss bare necessities, because they're afraid of what might happen in the future. Like I said, the future is going to be a different issue.
And if local governments want to ease the impact that rule could potentially have on people, they can do that by just managing the way that they implement programs differently, so that it doesn't create a reporting requirement for who they're providing assistance for so that information is not something that would land in the federal government's database.
The Nevada Independent is raising $200,000 by Dec. 31 to support coverage of the 2024 election.
Tax-deductible donations from readers like you fund this critical work.
If you give today,your donation will be matched dollar-for-dollar.
Give + Get Matched
Featured Videos